The Green House. Elegant Restoration Gives New Life to an Old Homestead
Behold the Green House. When Architects Liliana Maciel and Rui Vasco Saldanha from Liliana Maciel Arquitetura were brought in they realised that they had their hands full; a seemingly abandoned, unobtrusive over-a-hundred-years-old-house shoving signs of an advanced stage of structural deterioration. The burden of age and of having gone through successive previous building interventions and having been uninhabited for more than 30 years showed painfully.
The differences and improvement can be best appreciated in these images of the "before" and "after":
Located on a bend of the road flanked by the busy Estrada Nacional (National Route) 105 that connects Porto with Guimarães, the house is indeed an old but handsome structure that had become almost unnoticed and now with a new lease in life, becoming a focal point as one approaches the outskirts of the city, very visible now as a transition to the more rural areas surrounding Santo Tirso in Porto.
Its grandeur and beauty were undeniable assets, as it was the fact that the house benefits from excellent sun exposure, a generous plot of land and water running through its property ensuring a fresh cool environment even on the hottest days of the year. The property brought together a series of characteristics and attributes that fascinated its owners as it later did the Liliana Maciel, Rui Vasco Saldanha and Margarida Padrão design team.
"A desire to rehabilitate, to preserve the memory of previous lives and history were decisive drivers for a project that required a combined contemporary solution - and an effort to hide thermal as well as acoustic insulation improvements - and of course, aesthetic comfort provided by colour, textures, materials and finishes; a synchronisation dance with the house's previous lives," says the architect.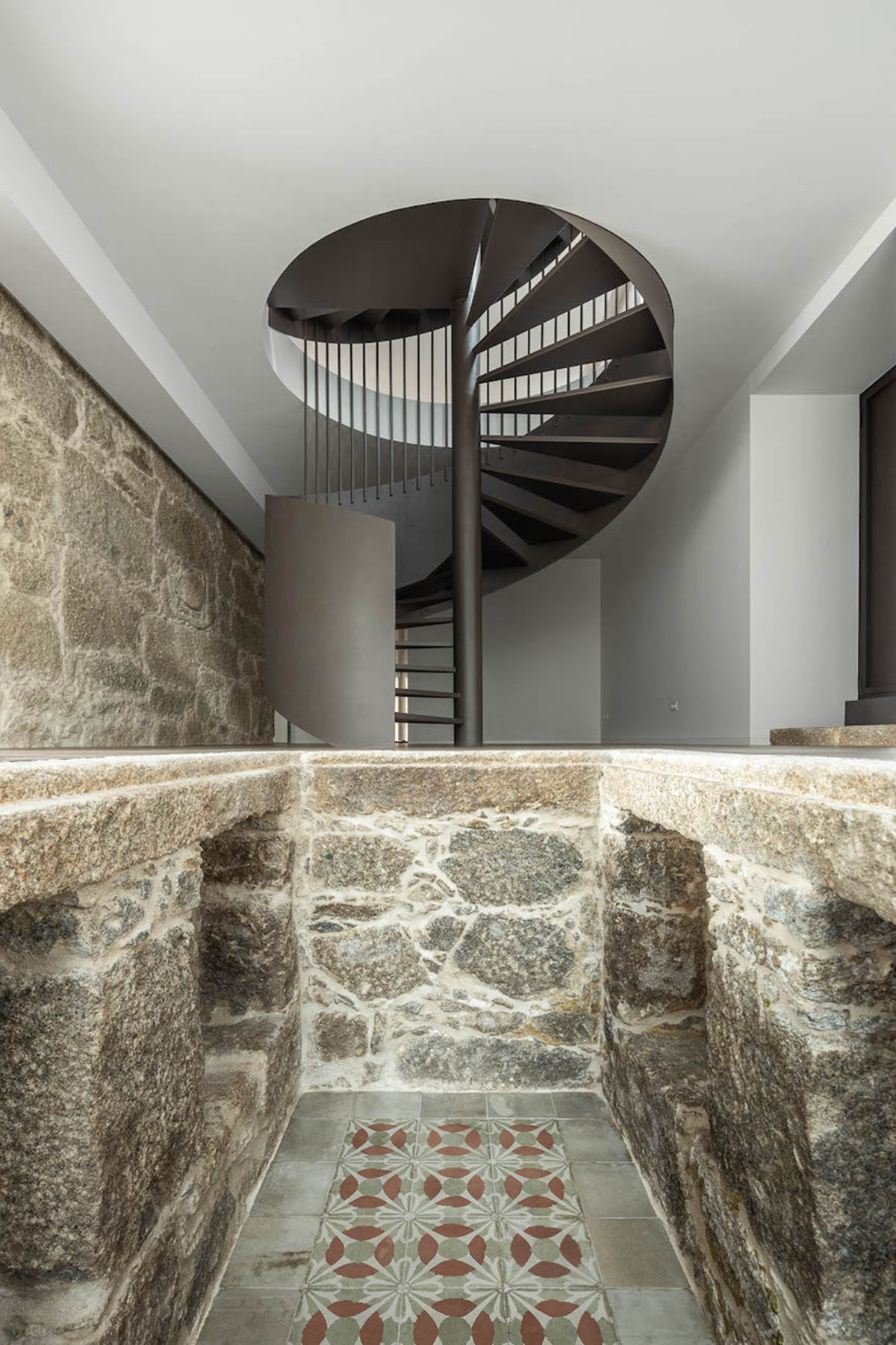 When one takes on such a project we are almost guaranteed surprises; here on the most memorable was finding a hidden half floor with well-preserved ceramic tiles. The most iconic utilitarian quality of the hydraulic mosaic -also known as cement tile flooring, began to be manufactured in the mid-19th century using cement that was compressed with hydraulic presses- and of ancient stone and wood.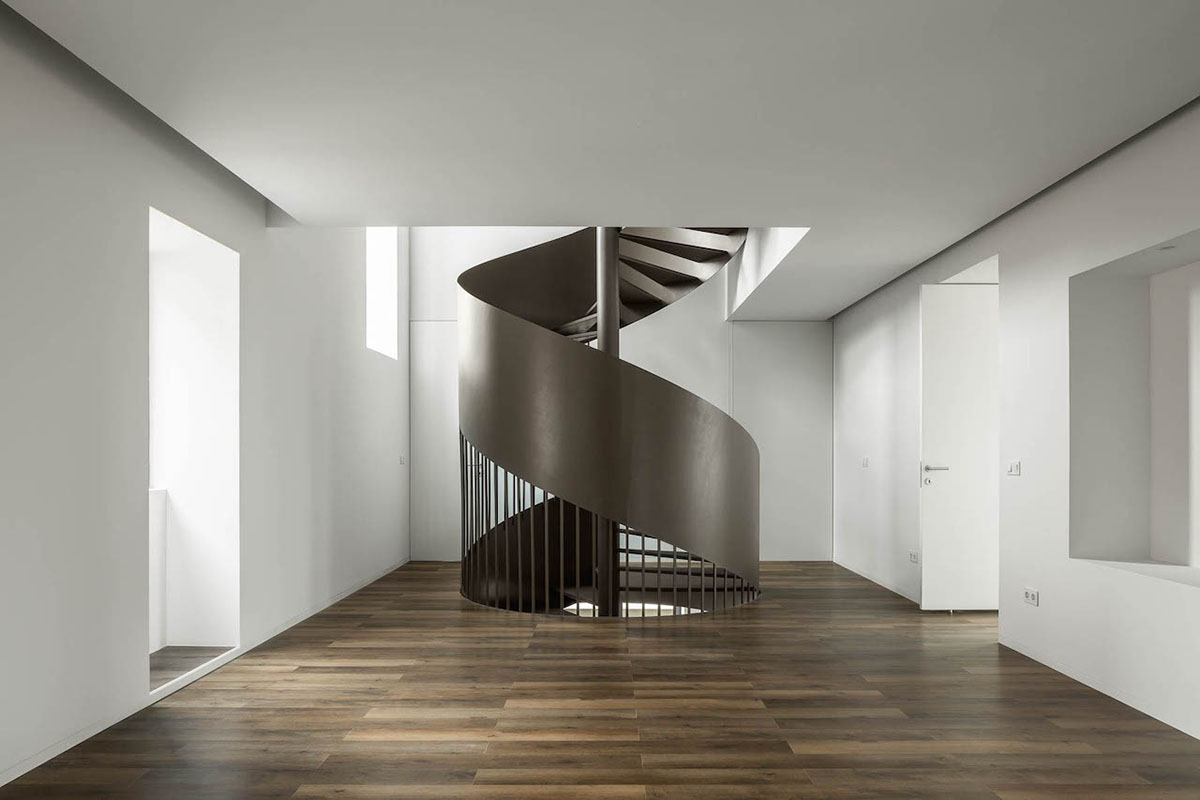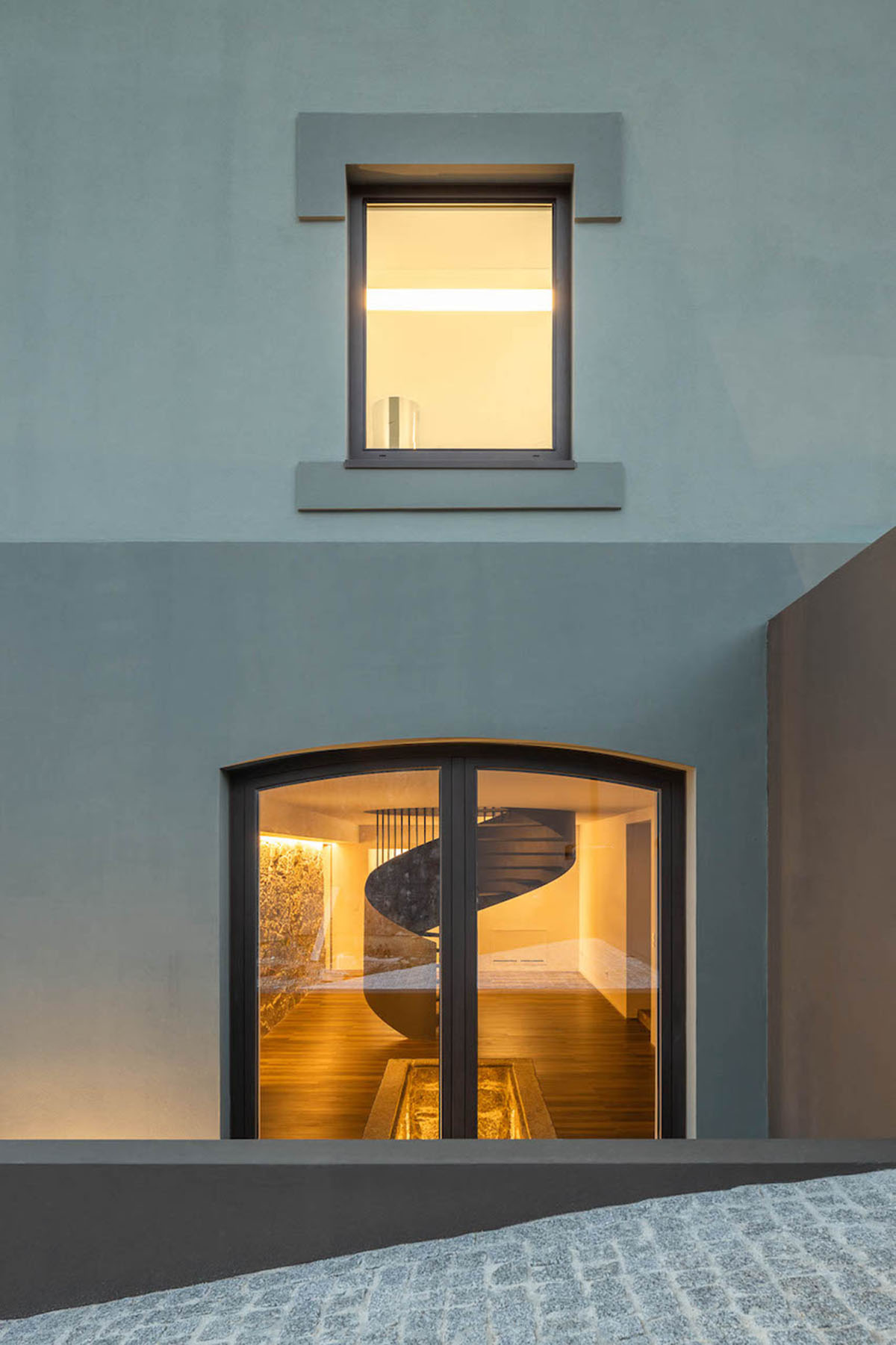 Those were preserved and their fitting calculated, to the execution of the most discreet details, to the reading of a whole, by incorporating more current materials and contemporary language, with tonal colour combinations and compositions that resulted in this lovely home perfectly integrated in the surrounding landscape.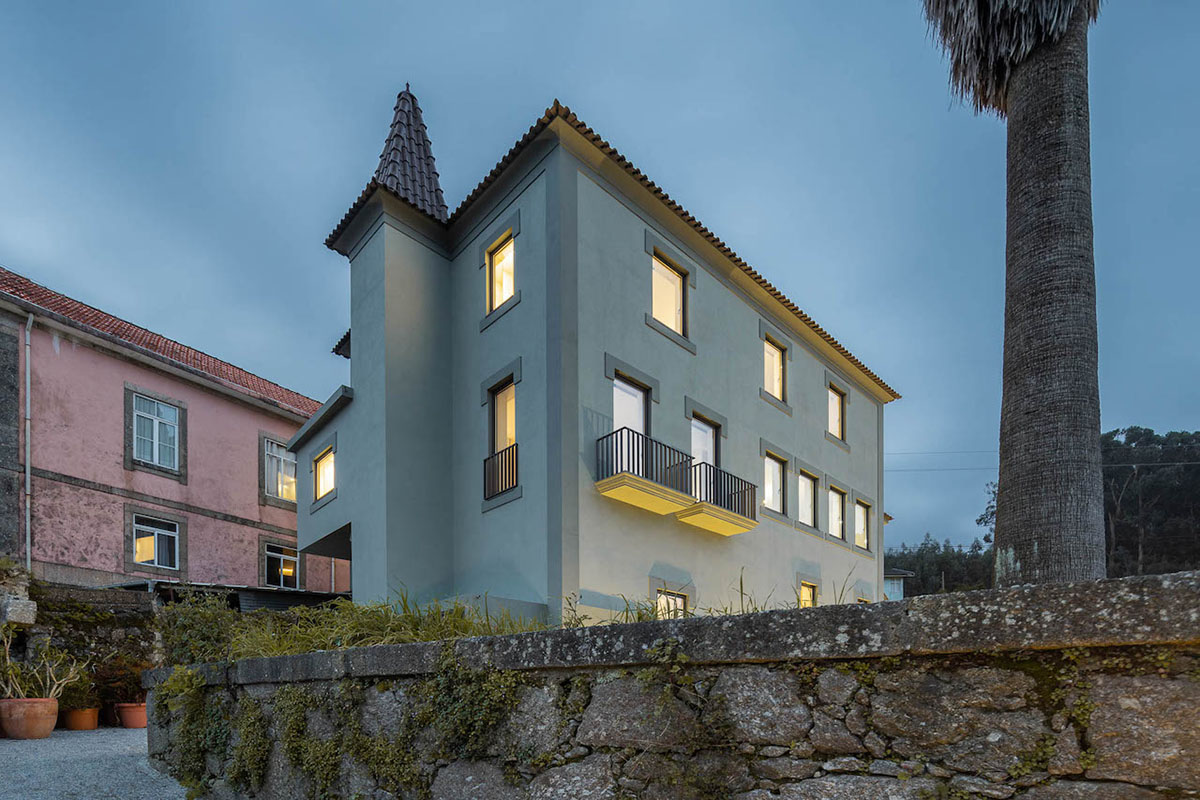 And as the architect delightedly explains, this project was a complete team effort where designers, engineers, construction crew and especially the client contributed to achieve the desired results in total harmony. A true labour of love.
Project facts
Project Name: CASA VERDE / GREEN HOUSE

Location: Santo Tirso, Oporto

Year of conclusion: 2021

Total area: 503,12 square meters
Architecture: Liliana Maciel Arquitetura
Main Architect: LILIANA MACIEL, in collaboration with RUI VASCO SALDANHA e MARGARIDA PADRÃO

All images © Ivo Tavares Studio