ZHA installs "High-performing Urban Ecologies" for Italian Pavilion at Venice Architecture Biennale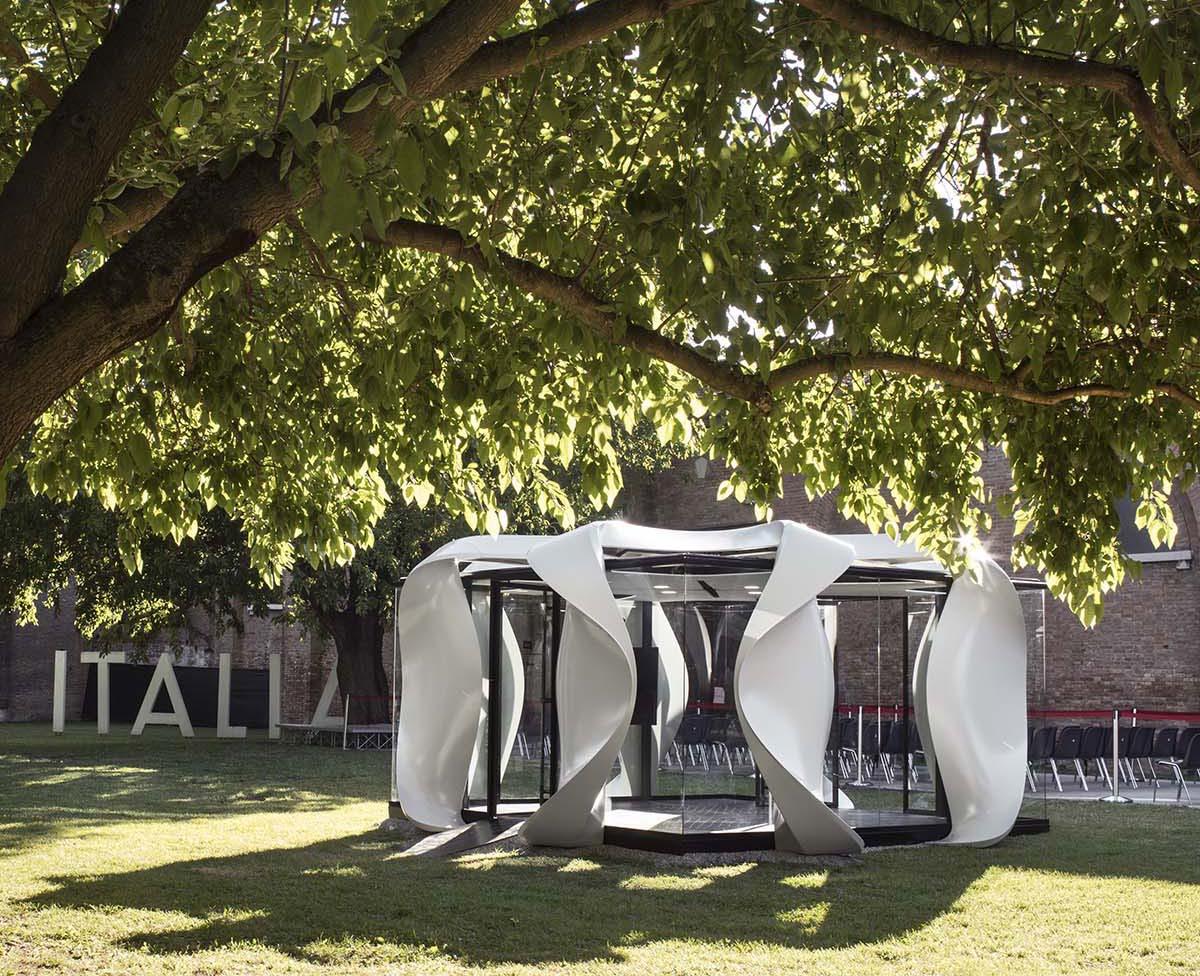 Zaha Hadid Architects has designed an installation for the Italian Pavilion at this year's Venice Architecture Biennale.
The small-scale installation, situated within the Giardino delle Vergini at the entrance to the Italian Pavilion, responds to the "Resilient Communities" theme of this year's Italian Pavilion curated by Alessandro Melis for the Venice Architecture Biennale 2021.
Named High-performing Urban Ecologies, the installation presents ZHA's Unicorn Island masterplan, currently under construction in Chengdu, China.
The installation incorporates the Alis pod and is derived from the petals of an orchid that envelop the pod to provide privacy and shelter with optimal visibility.
Alis has been constructed by Tecno by using precision manufacturing techniques including 3D printing and CAD/CAM tooling.
ZHA's installation integrates architecture, engineering and urbanism to develop low carbon solutions that conserve energy and resources. Based on ZHA's holistic approach, the design is redefining the built environment's true measure of efficiency as the improved well-being of its inhabitants.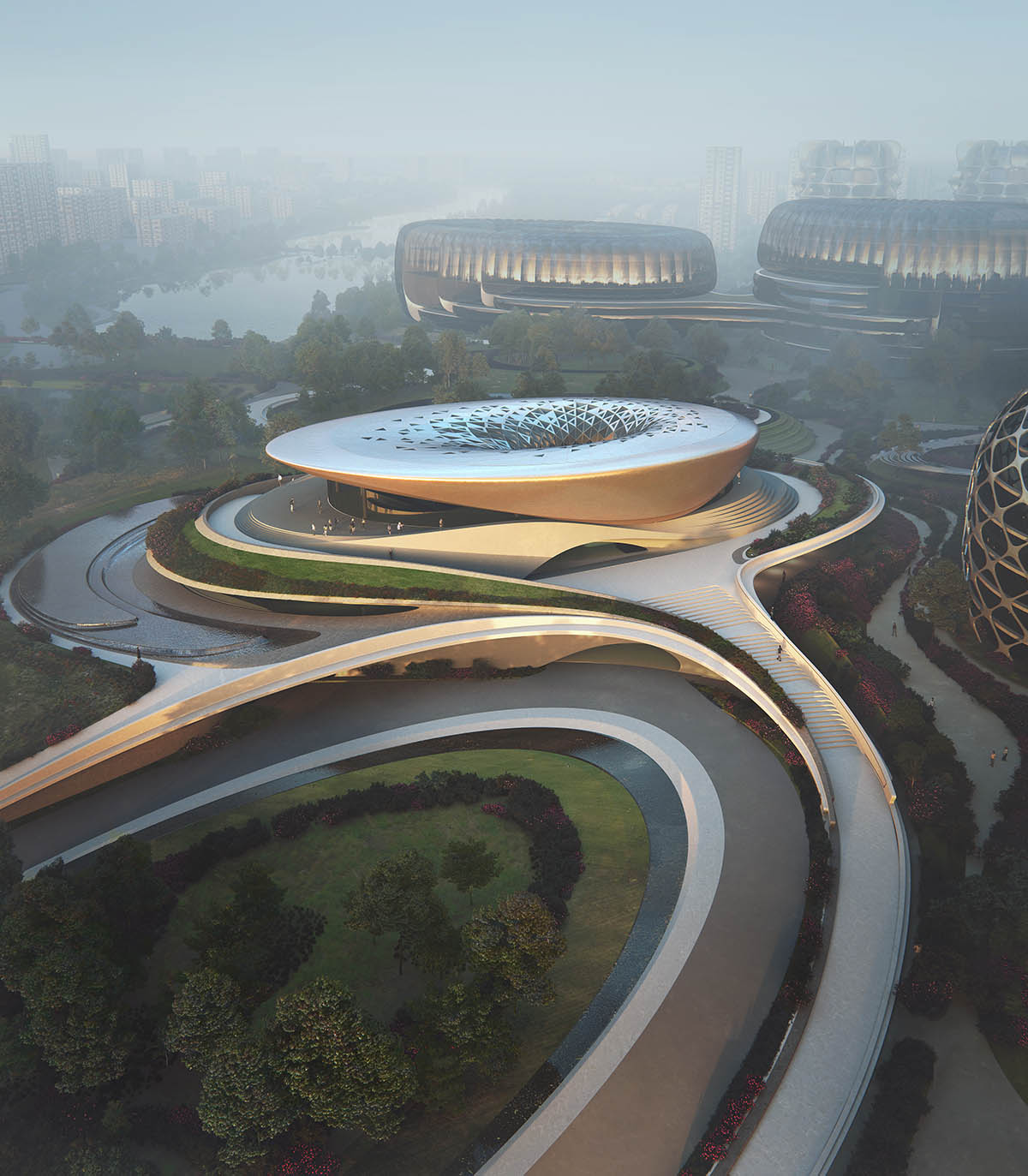 ZHA's Unicorn Island masterplan, currently under construction in Chengdu, China. Image © MIR
ZHA's 67-hectare Unicorn Island masterplan within the Tianfu New Area will be a mixed-use masterplan for 70,000 researchers, office staff, residents and visitors. The masterplan is driven by Tianfu New Area's ongoing programme, it aims to re-establish its natural wetlands, Unicorn Island borders Xing Long Lake and incorporates natural water management and conservation systems.
The parkland design includes various green civic spaces and increased connectivity to create living and working environments that enhance well-being. The masterplan integrates clusters of buildings that surround Unicorn Island's central plaza and metro station. Envisioned as a radial masterplan, thanks to this geometry it enables the entire island to be accessed by a few minutes' walk or bike ride.
"Directly responding to varying requirements of function, programme and efficiency, the masterplan's diversity of interconnected buildings at a human scale cultivates a sense of community," said Zaha Hadid Architects.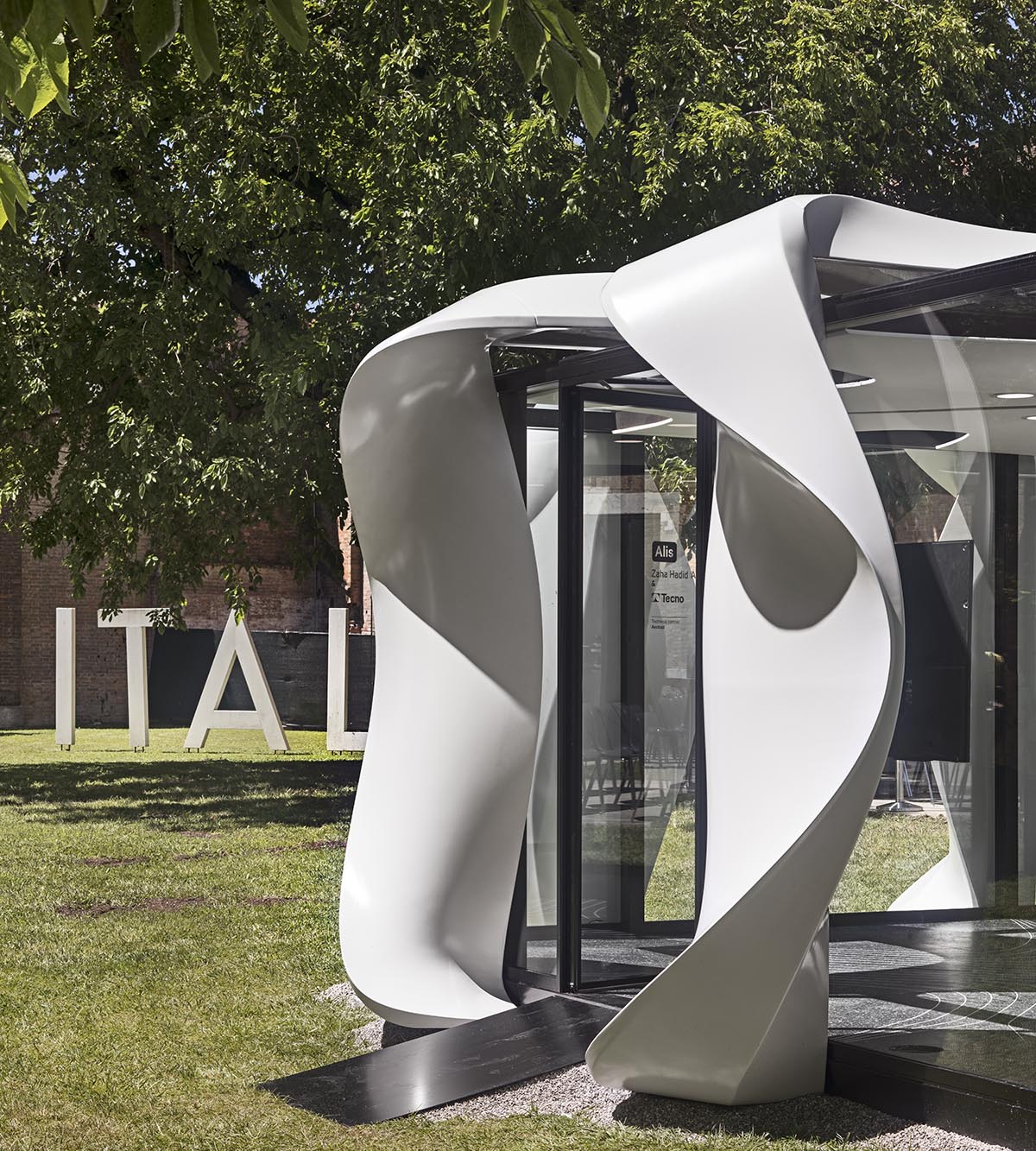 Designed as a single meeting room, ZHA's new installation addresses new requirements for contemporary meeting areas, Alis is designed to enhance collaboration and cooperation within a space that integrates flexibility and comfort with advanced information technology.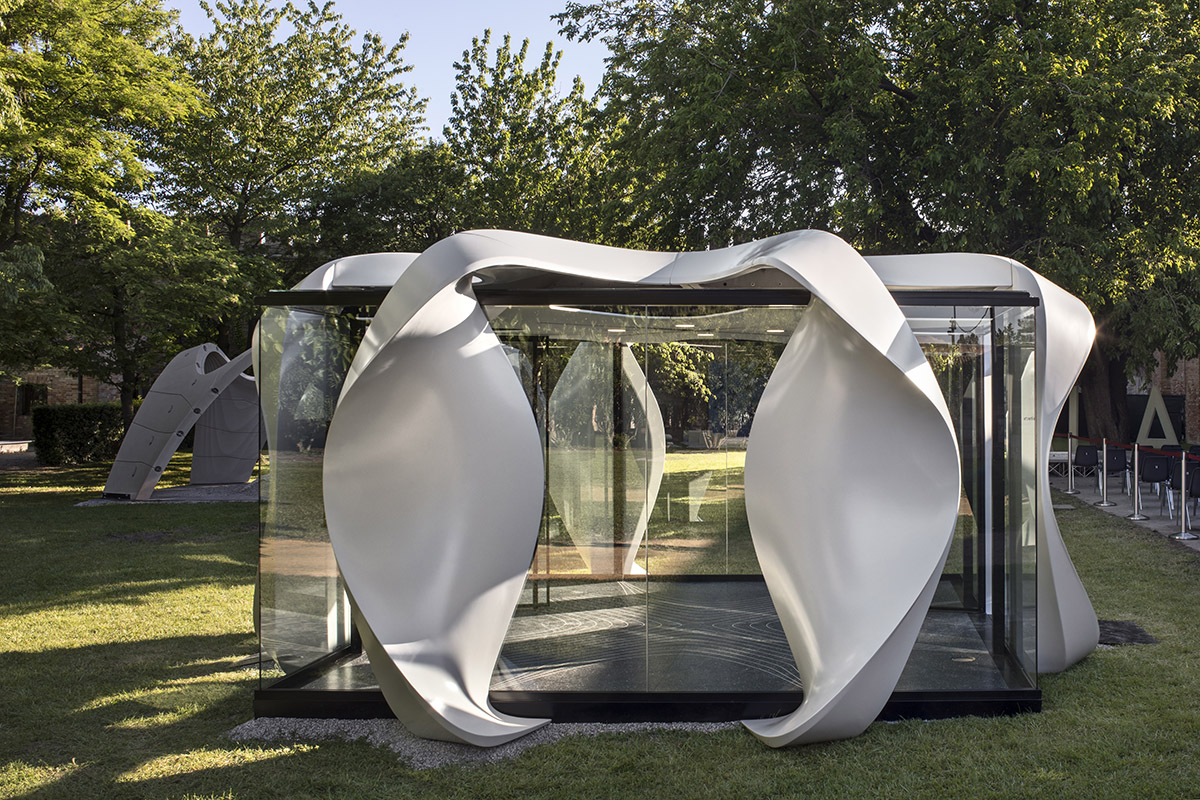 Undulating petals are the most visible components of design that marks the installation from afar.
Thanks to its modular design, it allows Alis to be easily be disassembled, transported, repurposed and re-used in different configurations for alternative functions.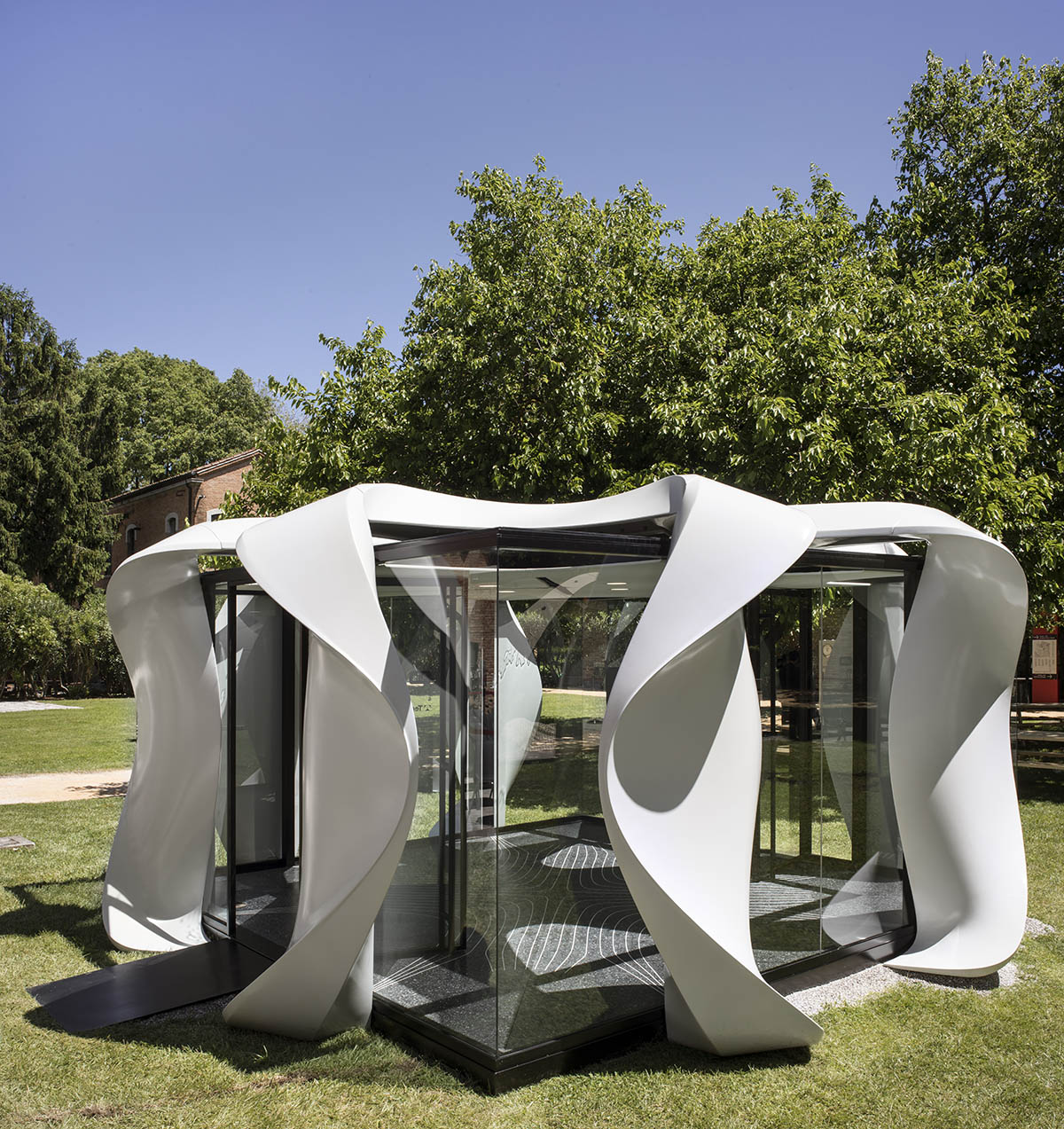 "Each component of the pod is integral to its circular design cycle that ensures long-life durability and minimal waste with components that can be recycled or upcycled into second life applications," said Zaha Hadid Architects.
Described as a mobile space to meet and interact, Alis has been designed to be installed in a diversity of settings: indoor and outdoor, offices and commercial spaces, as well as civic and communal settings such as stations and airports.
"The structure creates an instant meeting room that can be fully customised based on the requirements of its users," according to ZHA.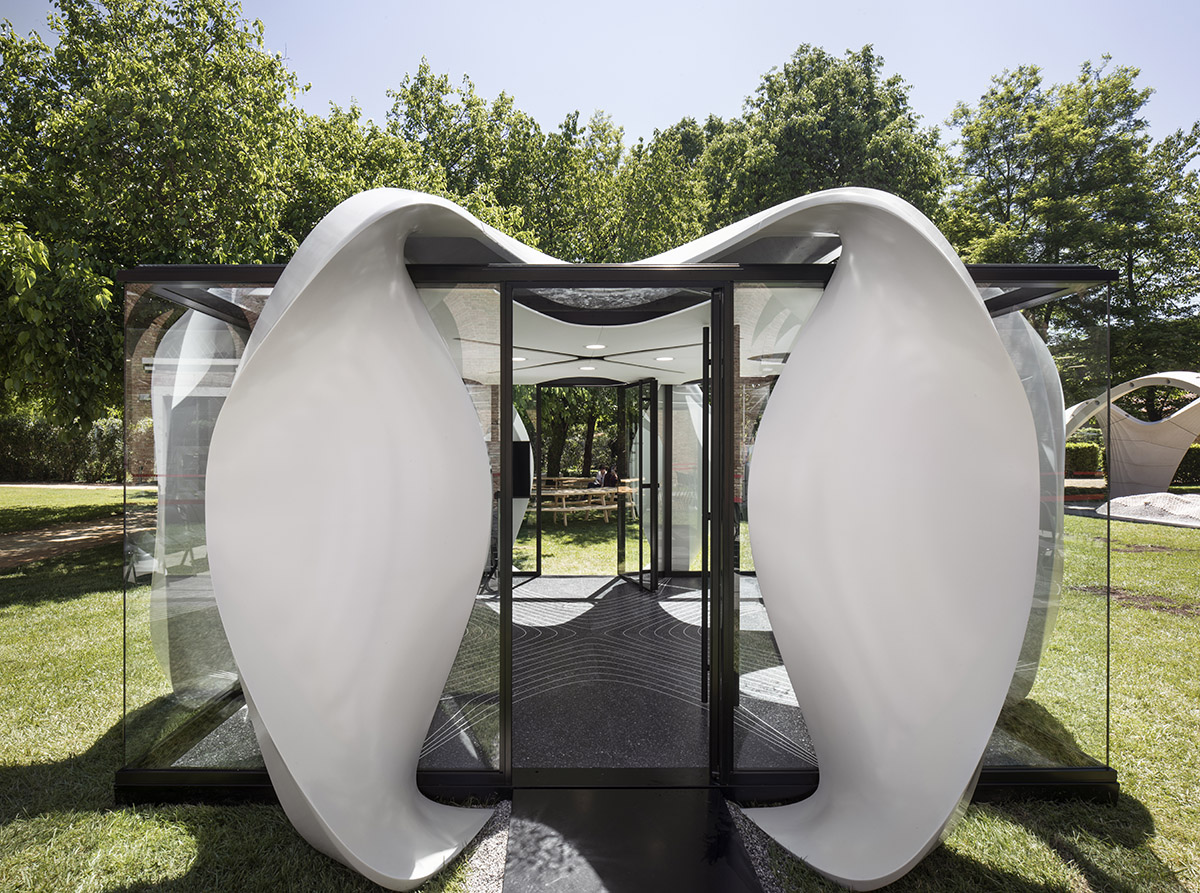 From its bespoke panelling system to its floor and ceiling that discreetly conceal most electronic and mechanical installations within a cohesive design inspired by nature, Alis represents the future of collaboration: a place to meet and connect that is highly flexible and identifiable.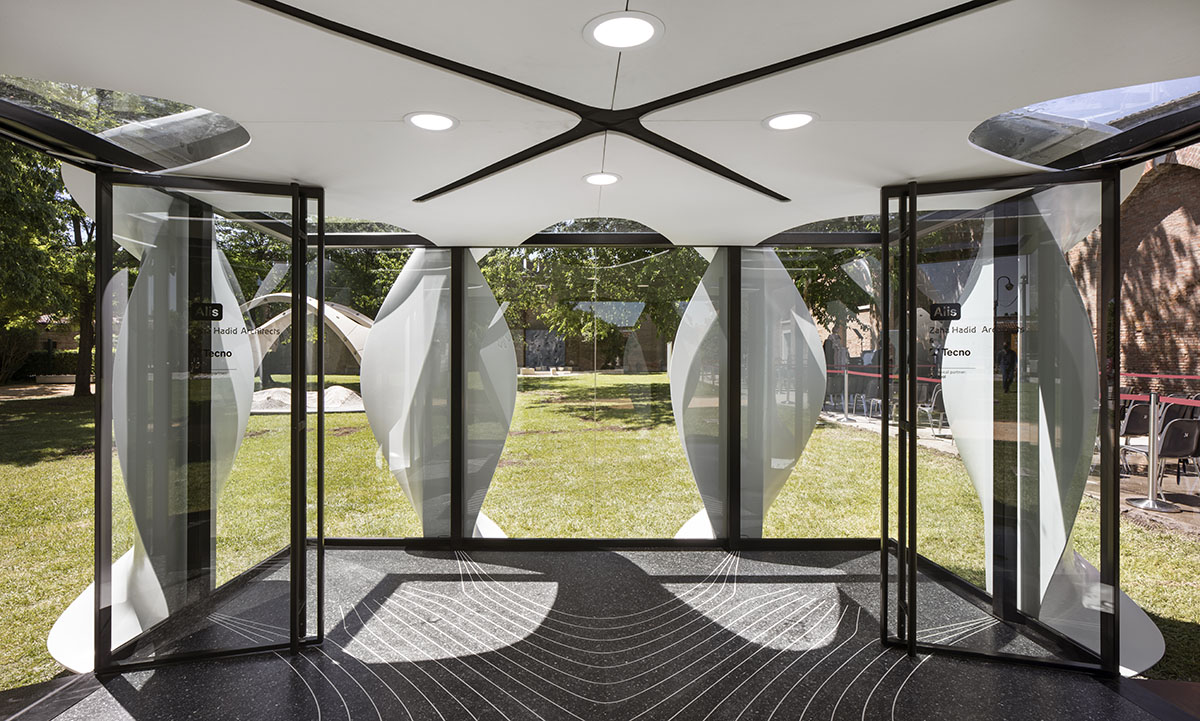 The 17th International Architecture Exhibition in Venice has opened to the public on 22 May 2021. The exhibition will be on view till 21 November 2021.
This year's architecture biennale is themed as "How will we live together?" by the curator Hashim Sarkis, the theme explores a widening context that helps architects to "imagine spaces in which we can generously live together".
Alis project team:
Architect: Zaha Hadid Architects (ZHA)
Design: Patrik Schumacher
Project Director: Michele Pasca di Magliano
Project Associates: Pierandrea Angius, Maria Tsironi
Project Team: Stefano Paiocchi, Valentina Cerrone, Mariana Custodio De Santos, Nicolas Tornero, Angelica Videla
Video Content: Zaha Hadid Architects; Michele Pasca di Magliano, Manon Janssens, Henry Virgin
Sponsor & Technical Production: Tecno S.p.A
Tecno S.p.A President & CEO: Giuliano Mosconi
Tecno S.p.A Vicepresident: Federico Borsani
Tecno UK: Alessio Zampaglione
Project Tech Leads: Renato Dell'Orto, Stefano Viganò
Glazed Partitions Supplier: Elliott Engineering & Consulting
All images © Alessandra Chemollo unless otherwise stated.
> via Zaha Hadid Architects