Studio Other Spaces' exhibition at Venice Biennale explores future of living and non-living entities
Studio Other Spaces, founded by Icelandic–Danish artist Olafur Eliasson and architect Sebastian Behmann, has designed an exhibition that interrogates a new spatial contact between living and nonliving entities at the 2021 Venice Architecture Biennale which opened to the public on May 22 in Venice, Italy.
The exhibition, titled Future Assembly, is curated by six co-designers, Caroline Jones, Hadeel Ibrahim, Kumi Naidoo, Mariana Mazzucato, Mary Robinson, and Paola Antonelli.
Located on the mezzanine of the Central Pavilion at the Giardini, Future Assembly presents contributions from 50 participants of the Venice Architecture Biennale.
The pieces - named as "stakeholders" include fungi, estuaries, and ephemeral gases and represent those living and non-living entities whose rights are traditionally left out of human legislation. The project is inspired by the United Nations' call to protect all living and nonliving organisms that are part of our nature.
"Future Assembly charts a living collection of attempts by humans to recognise and secure the rights of nature," said Studio Other Spaces.
In response to Hashim Sarkis' theme "How will we live together?", the team stated that "we invited all Biennale participants to come together and offer more-than-human Stakeholders for Future Assembly from their local situation, to find novel, imaginative ways of spatially representing diverse nonhuman agencies."
"More than 50 proposed new planetary representatives now make up the Assembly. Surrounding the central assembly, Future Assembly Chart forms a living collection of attempts by humans to recognise and secure the rights-of-nature."
"As humankind faces a devastating pandemic and a triple planetary crisis – climate change, biodiversity loss and severe degradation of air, land and water – we need to end our war on nature and begin to act more holistically to secure the health of the species, ecosystems and resources with which we coexist and on which our survival depends," said António Guterres, Secretary-General of the United Nations.
"This 'Future Assembly' exhibition calls on all of us to re-imagine new pathways for our global governance architecture, and to strengthen multilateralism so that it is more networked and inclusive. At this pivotal moment for people and planet, the United Nations is determined to work with all partners to uphold our shared values, navigate common challenges and seize the opportunities of the century ahead," Guterres added.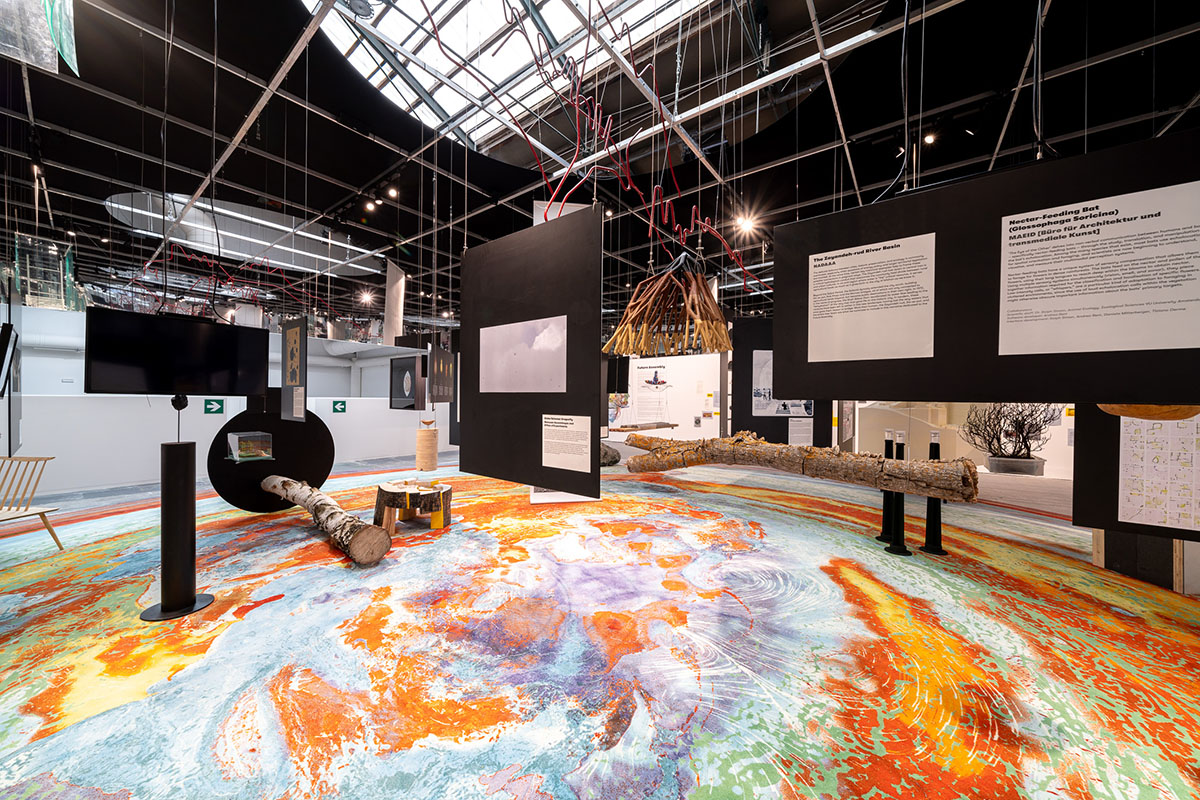 The exhibition is divided into three sections: The Stakeholders, a More-Than-Human Chart and the Future Assembly World Map. All 50 stakeholders come together on the shared ground of the Future Assembly World Map, a circular carpet, 12-metre in diameter, woven from up-cycled ocean plastic.
The exhibition is enriched with trunks, tables and a group of black printed boards that feature information from events and history as well as other stories.
Human attempts to recognise and secure the rights of nature during the 75-year history of the Charter of the United Nations are presented in the More-than-human Chart, which spans three walls of the exhibition. Visitors can further explore Future Assembly online.
"What are a tree's interests? A puffin's needs? What does a waterfall want? And what, in a world defined by humans and our tenacious belief in human exceptionalism, are their nonhuman rights? It is urgent to ask such questions, since the climate crisis affects everything on the planet – humans, animals, plants, and inanimate objects," said Olafur Eliasson.
"We must attempt to dissolve the boundaries of our individual existences and recognise our many entanglements with all living and nonliving entities. In doing so, we can forge a collective space to explore sustainable, more-than-human futures – a space for Future Assemblies," Eliasson added.
"What is the value of design if, as designers, we do not embrace and respect life as a whole? Human wealth and development can no longer be our only goal, as human-defined progress has too often been achieved through disrespect of nonhuman beings. Let us research, teach, and design architecture in a way that allows us to inhabit our forests, grasslands, and oceans without erasing them first!," said Sebastian Behmann.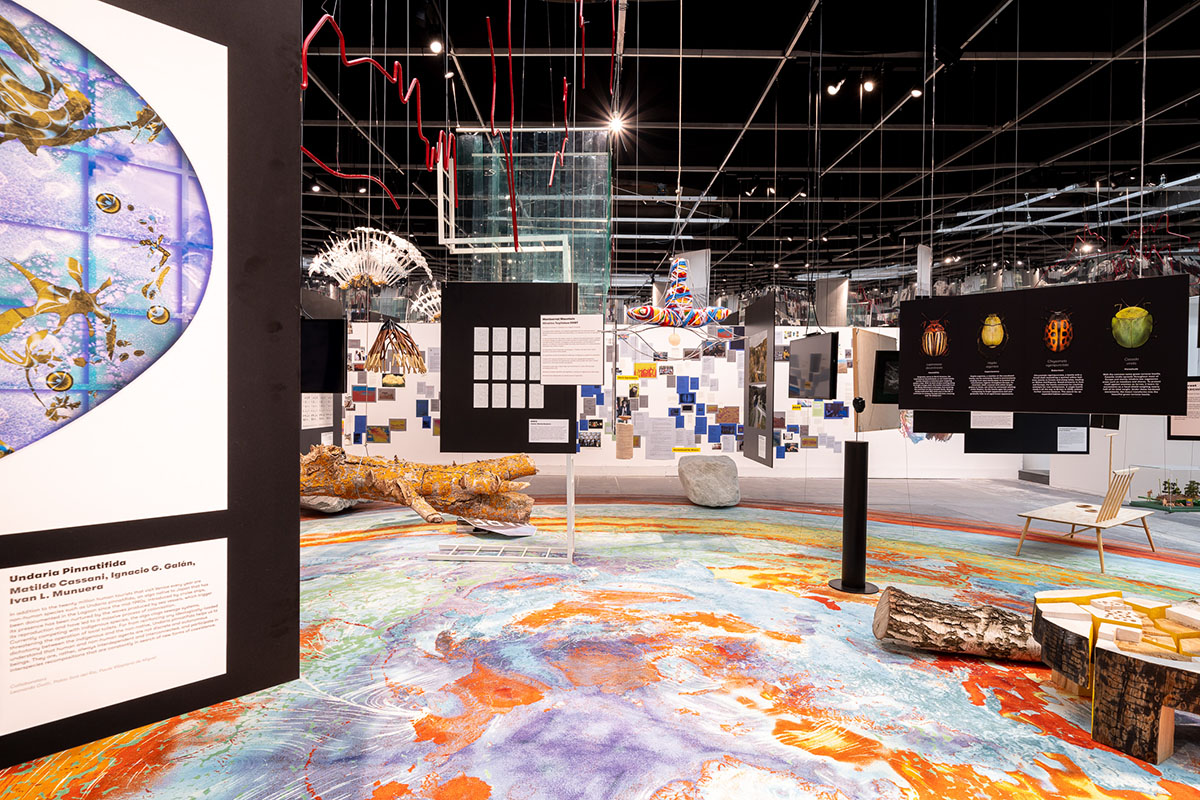 The stakeholders speak in concert and in conflict to form a diverse assembly of the future: Bat and fungus communities have come to rely on human infrastructures and ruins.
The 'gaseous subject' of the atmosphere has no shape yet drives planetary systems. The Ring of Fire reminds us that living together is a constant renegotiation.
The 17th International Architecture Exhibition in Venice has opened to the public on 22 May 2021. The exhibition will be on view till 21 November 2021.
This year's architecture biennale is themed as "How will we live together?" by the curator Hashim Sarkis, the theme explores a widening context that helps architects to "imagine spaces in which we can generously live together".
All images © Andrea Avezzù
> via Studio Other Spaces