RA! creates tiny taco restaurant by using broken mosaics and green bar in Mexico City
Portuguese architecture studio RA! has created a tiny restaurant and bar space by using broken mosaics and green-colored rounded bar in Mexico city, Mexico.
Named Los Alexis Taco Place, the 15-square-metre area is a renovated space in Roma Norte, a neighborhood in Mexico City and has a full of history and movement; the neighborhood is known for its cultural, gastronomic, and architectural display.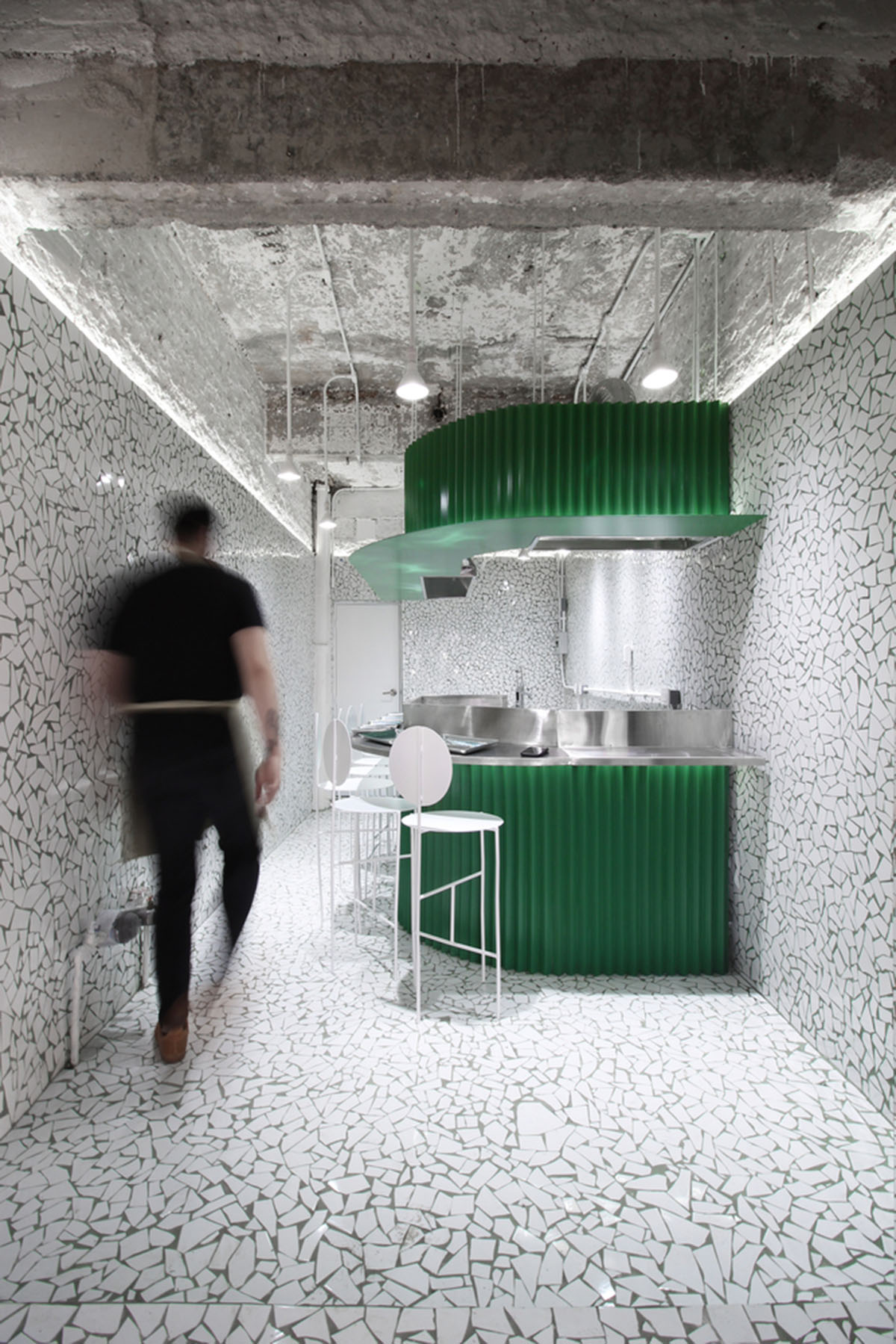 For interiors, the studio is inspired by the Art Deco of the Roma neighborhood and colors that contrast with the background.
As the team explain, the colors highlight the space with its curved and linear design that through the use of lighting evokes an atmosphere that generates a range of contrasts.
The design team choice to use greenish mosaics and green-colored bar which is the protagonist of the space, while the ceiling is kept as raw as possible, it is made of concrete. A special system of lighting wraps the ceiling for dimly lit.
"The taco place "Los Alexis" is located on Chiapas street, a space that pays tribute to informal commerce that takes the space by reinterpreting a street taco "changarro" within its commercial premises, with a simple menu of 2 tacos, the Taurinos and Asada," said RA!.
The architects said that "the project generates a confluence of colors, textures, and aromas, which within a 15 square meters space create a feeling of alienation that decontextualizes us from the environment to have a different gastronomic experience."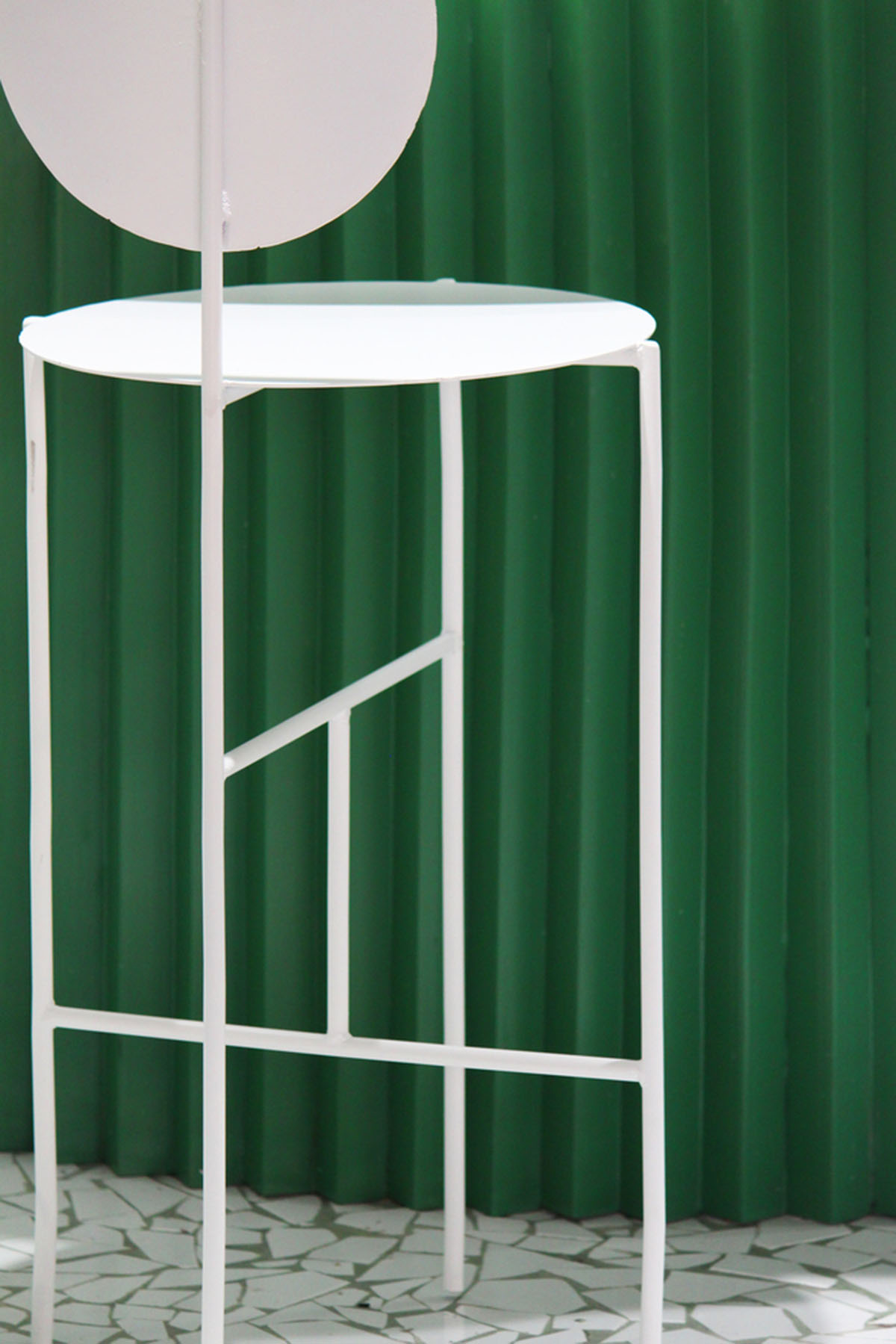 Inside, the composition of the broken mosaic surrounds the kitchen, making it the centerpiece of the space. The space is designed in a linear layout and comprised of a small kitchen and wc. Upon entering the space, the main focus is on the bar directly.
A few bar stools are scattered around the bar and stools are also made of slender material to not to occupy much space inside. The back part of the bar stools are painted with light pink colored.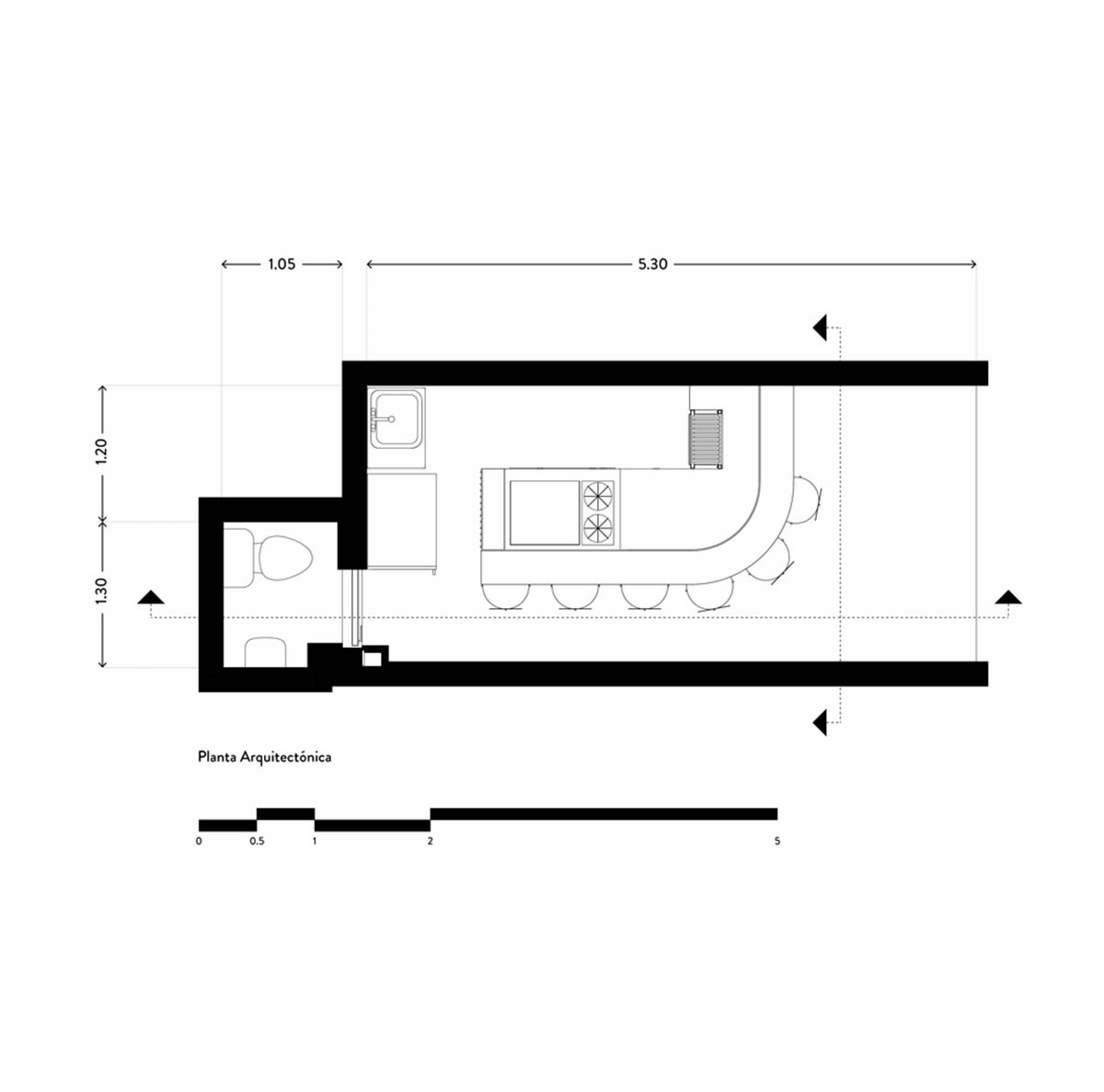 Floor plan
Section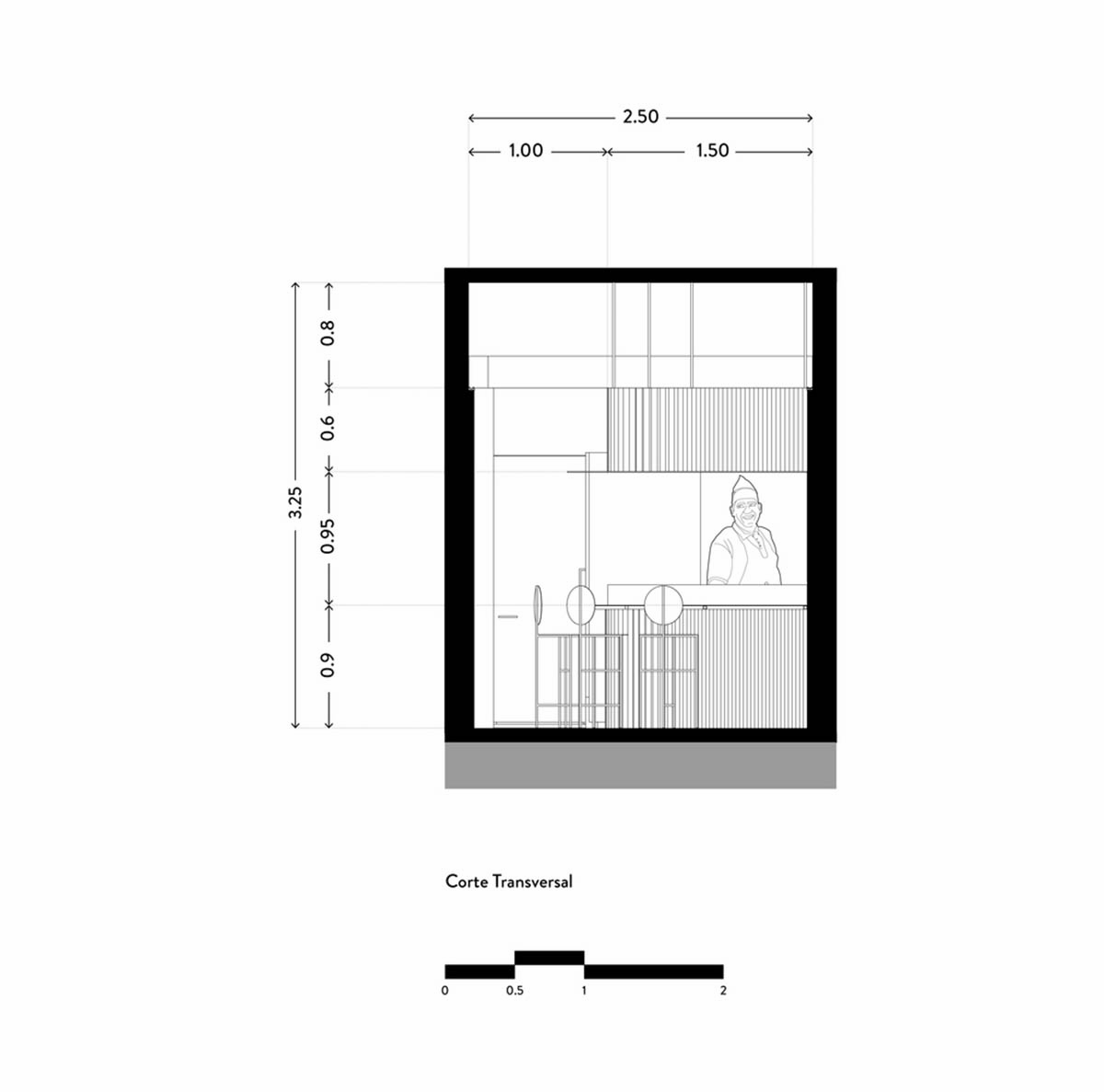 Section
Axonometric drawing
Project facts
Project name: Los Alexis Taco Place
Architects: RA!
Location: Mexico city, Mexico.
Size: 15m2
Date: 2021
All images courtesy of RA!
> via RA!