Inspireli Awards holds a live stream with Mayor of Beirut on Port Of Beirut Renewal on May 27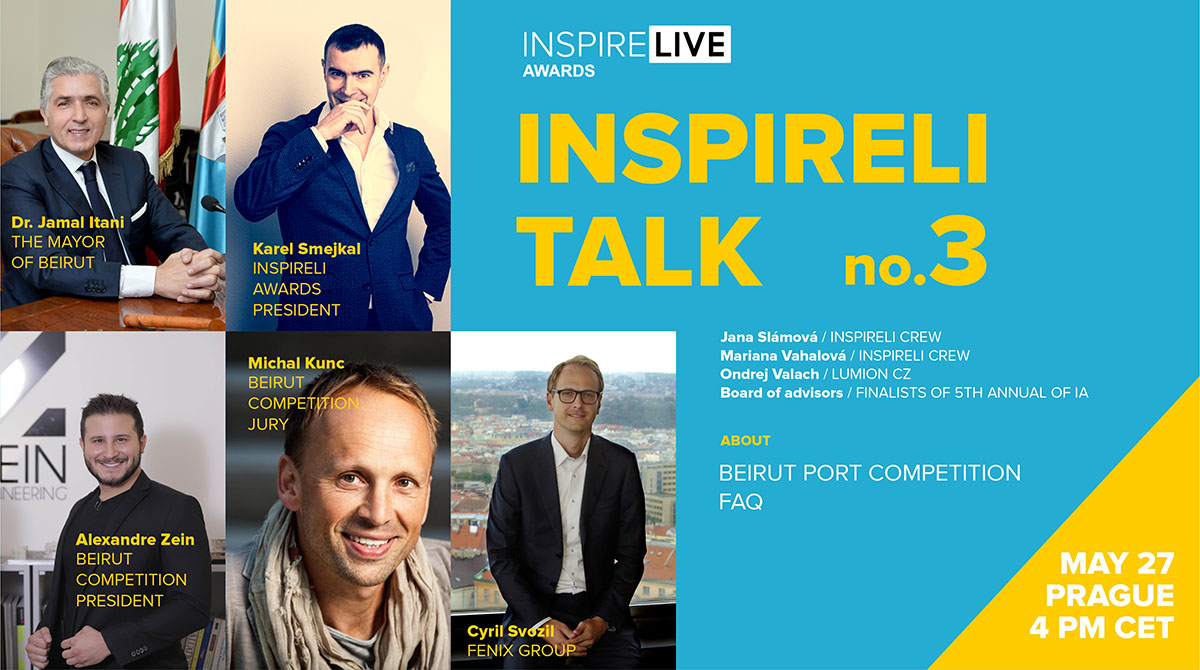 Inspireli Awards will be holding its 3rd live stream this Thursday May 27th at 4 PM CET (Prague time) with special guest Mayor of Beirut Jamal Itani.
The topic of this talk will be held on the Port of Beirut renewal student competition (registration already opened) announced by the Municipality of Beirut and Order of Engineers & Architects and organized by Inspireli Awards.
You can join at this one-of-a-kind event in in 72 hrs at Inspireli Awards News website.
You can apply to the competition until February 14, 2022. Read more information about the competition on WAC.
World Architecture Community is media partner of the competition.
Top image courtesy of Inspireli Awards.
> via Inspireli Awards