Heatherwick Studio's Coal Drops Yard in London's King's Cross is set to open in October, 2018
Heatherwick Studio's Victorian-style Coal Drops Yard is set to open in London's King's Cross on October 26, 2018, announced by the King's Cross. Designed as a new shopping street with, the new mixed-use project will contain over 50 stores, cafés and restaurants, bringing together a community of like-minded brands in a reimagined set of historic buildings and arches directly adjacent to Granary Square and Regent's Canal.
Carrying the traces of the 1850s Victorian architecture with the cobbled streets and Victorian brick arches, viaducts, Heatherwick Studio's new masterplan proposes a contemporary design with the surviving structures, streets and rich ironwork of the original Victorian coal drops.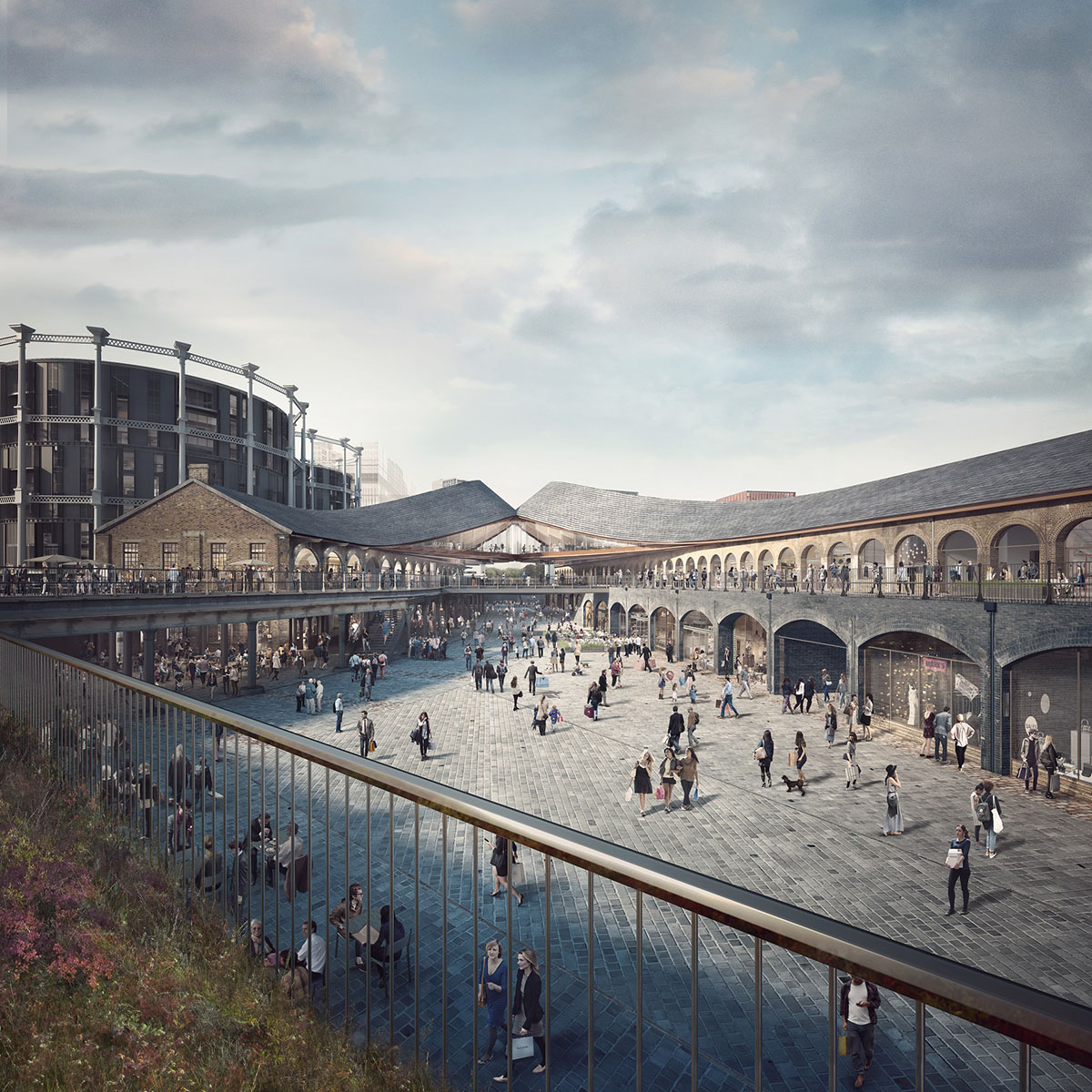 Coal Drops Yard was originally established in 1850 to handle the eight million tonnes of coal delivered to the capital each year, and was latterly the location of legendary nightclubs Bagley's and The Cross.
The historic coal drop buildings were used until 1882 as a place to receive and store coal from the north of England, and were subsequently mainly used for warehousing. From the 1980s they housed nightclubs, including the famous Bagley's, offices and some light industry.
The studio first revealed plans for the area in 2015 and received the planning permission by the Camden Council in December, 2015, with a publication of new renderings.
Altering completely the design of spaces, the studio places stores and restaurants in canal-side arches fronting on to cobbled courtyards, within the original 'coal drops' themselves and across a series of raised iron viaducts. Larger statement stores sit at each street corner, with one dual-aspect space crowning the street, located directly beneath Heatherwick Studio's striking 'kissing' rooftops.
Lower Stable Street, a sunken street between Coal Drops Yard and Stable Street, will also open this October, offering spaces for a range of smaller pop-up and experimental stores, complementing and offering a different aspect to the Coal Drops Yard experience.
Alongside a series of independent stores, Coal Drops Yard will house a range of cafés and bars, top restaurants and new public spaces, making it an oasis-like space for visitors to dwell, discover and to explore. Special in-store events, workshops, pop-ups and talks will all feature as part of an ongoing programme of activities and events.
The stores themselves will be showcases for some of the world's most forward-thinking brands, each an experience and all one-off concepts created using the unique heritage spaces they sit within as a muse and an inspiration. Paul Smith, Tom Dixon, Samsung, Cubitts, Universal Works, Maya Magal and Le Chocolat – as well as restaurants Barrafina, Casa Pastor and wine bar The Drop – are among those to have been confirmed to take space so far. A full list of retailers is available below.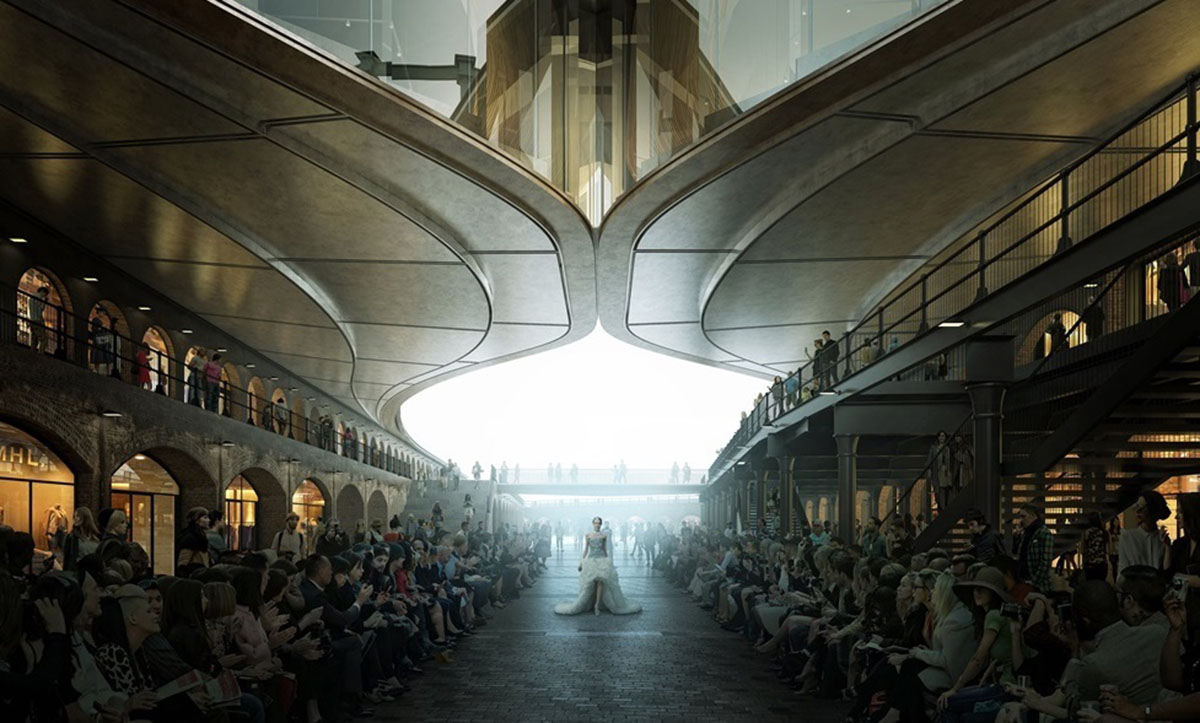 "My studio has been based in King's Cross for over 17 years, so it's been an enormous privilege to reinvent such a locally significant site. These extraordinary buildings were first built in 1850 and have lived an unusually rich past, first serving as infrastructure, then warehousing and offices," said Thomas Heatherwick, Founder of Heatherwick Studio.
"To most people, they are famous for having hosted nightclubs for over a decade. We believed there was an opportunity to celebrate the heritage of the existing structures rather than destroy them," he continued.
"As the opening approaches, we're all looking forward to seeing how Coal Drops Yard can not only serve as an unusual place for shopping and eating but also become a destination in its own right; a special new space that the public can make their own," Heatherwick added.
Construction work is still ongoing on the development and the only one photo has been shared by architectural photographers Hufton+Crow as related one part of the building. More recently, the King's Cross announced that Samsung to open a 20,000 sq. ft. showcase space at Coal Drops Yard.
All renderings © MIR
Top image © Hufton+Crow
> via Heatherwick Studio & King's Cross