Undercurrent Architects' live-workspace building dominates city with industrial steel exterior
London-based architecture firm Undercurrent Architects' live-workspace prototype dominates the city with industrial steel exterior and amorphous form, which is currently for sale on The Modern House.
Called Archway Studios, the building was built beneath a 19th Century rail viaduct in South London and designed according to the constraints of an inner-city, industrial site next to a train line, and the challenges of a fortified design that engages its surroundings.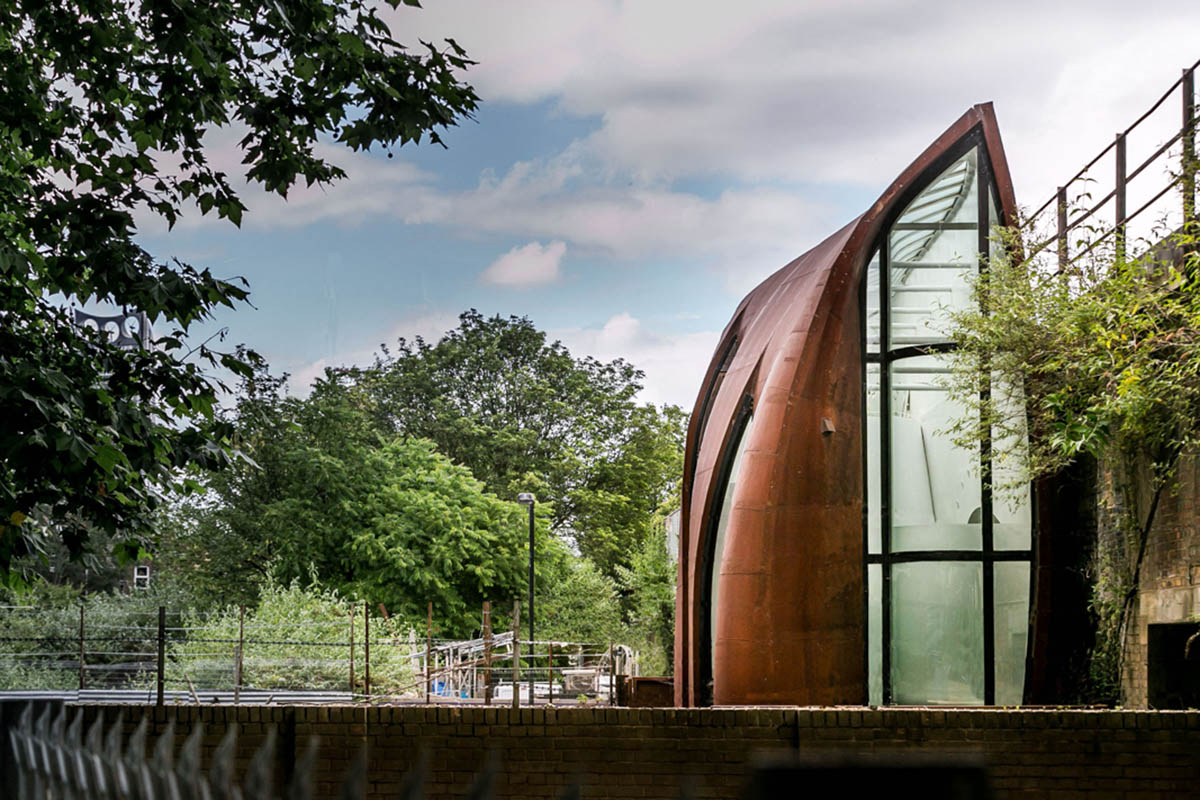 Wrapped by a weathered corten steel exterior shell, the building currently combines a family home and a photography studio. The communal areas are placed at various floors beneath the three-storey atrium, with adjoining private rooms including two bedrooms, two bathrooms and a study.
The 1,600 sq ft building is composed of a ring of slender steel foils mould the narrow site, forming a protective acoustic shell cupped around interior spaces. Daylight is scooped into the deep recesses of the arch through slits in the segmented foils, providing privacy and introspection while maintaining connections with the surroundings.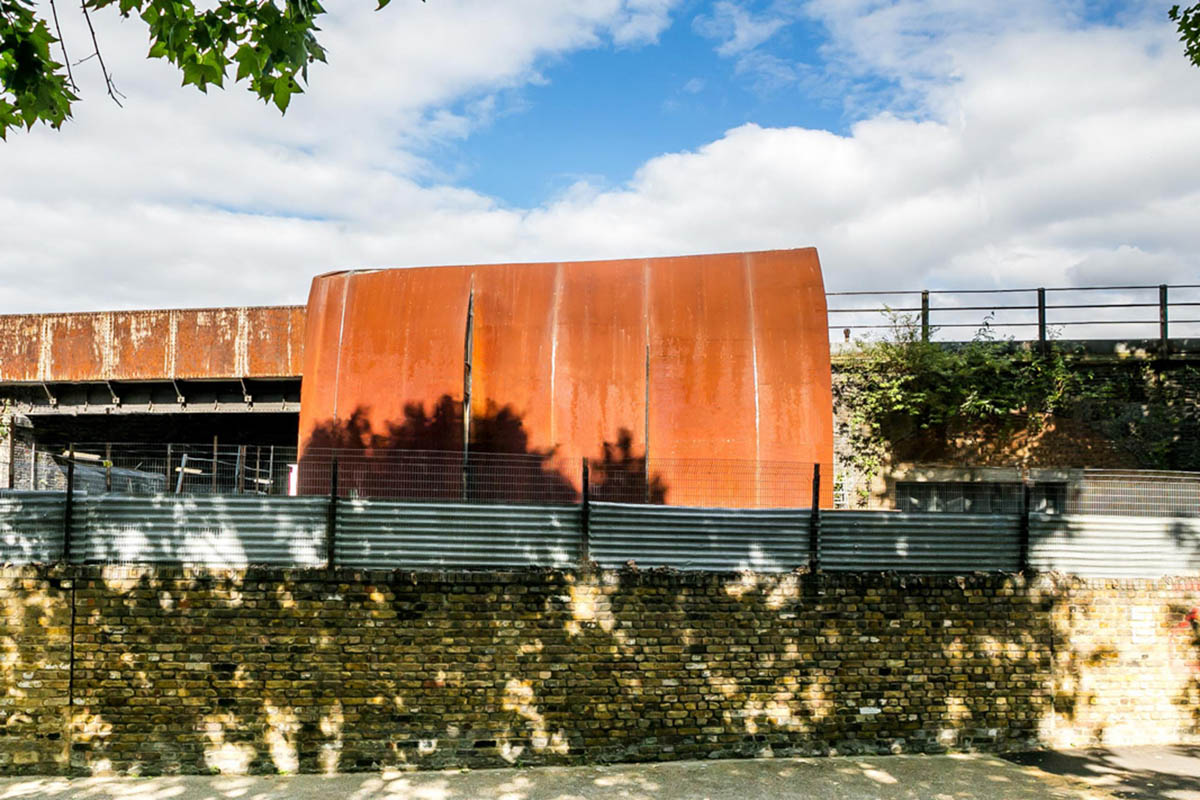 "Archway Studios occupies part of a rail viaduct; a vaulted workshop linked to an atrium with residential alcoves. The design works with the contrast between the compressed, cavernous qualities of the arch – and the slender, ecclesial spaces of the atrium," said Undercurrent Architects.
"The site is severely constrained by its narrow plot and limited access to light, aspect and views. The building subverts these tight site conditions, encapsulating light and lofty interiors that offer release in spite of constraint."
The building's unique design and appearance helps it to stand out even when dwarfed by inner-city neighbours. As one of 10,000 arches that dissect neighbourhoods across London, it is a model that can be adapted for broad community benefit.
The house won the London Architecture Awards' 'House of the Year' in 2013.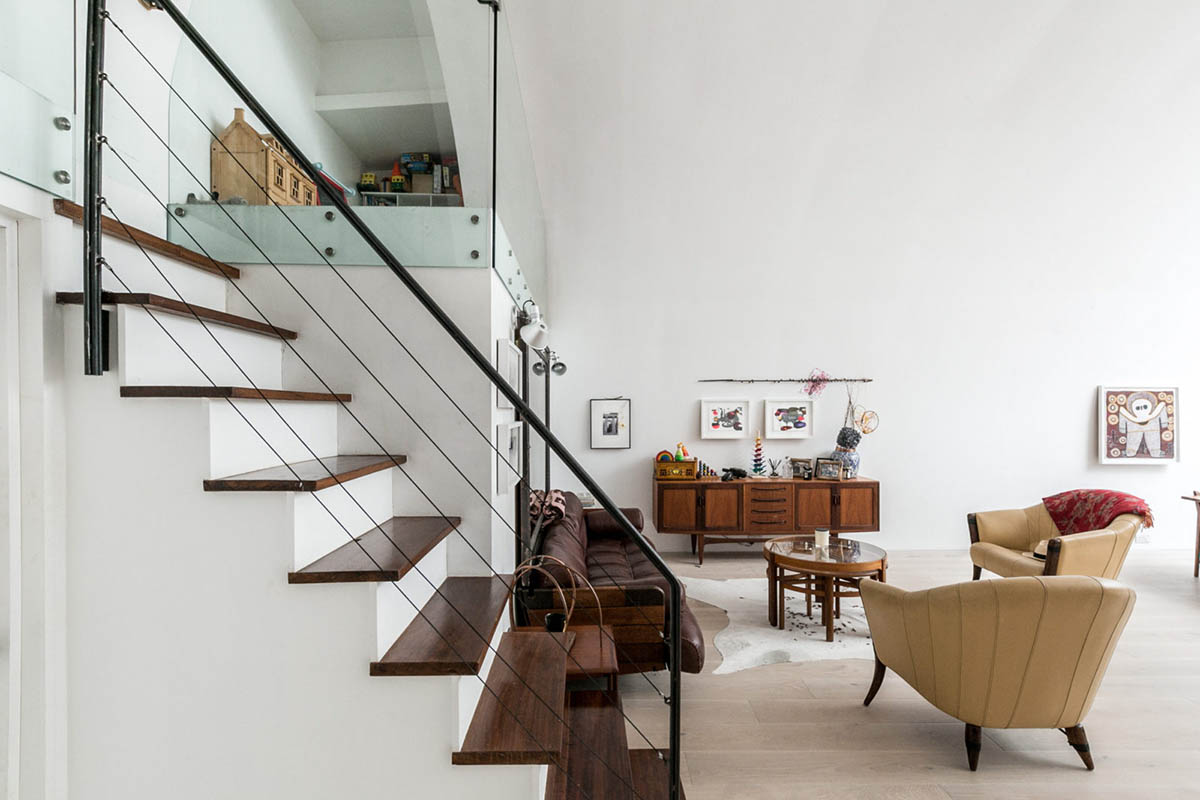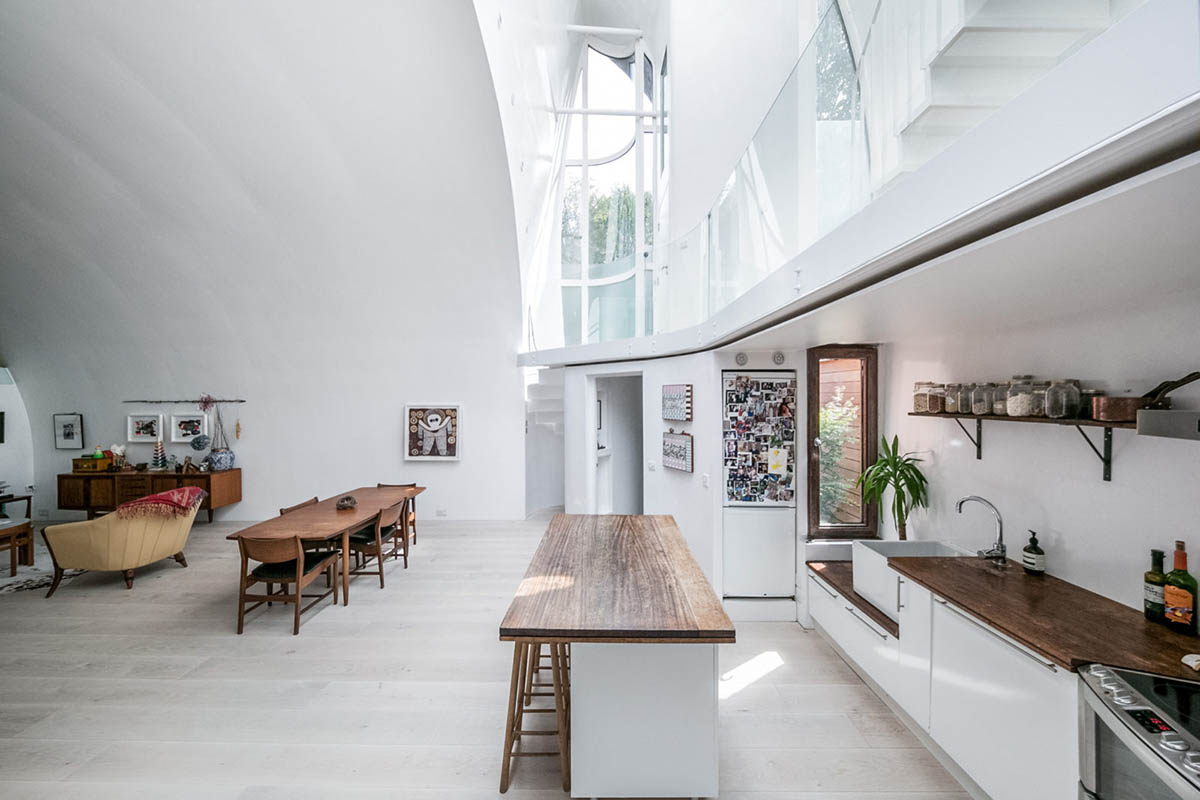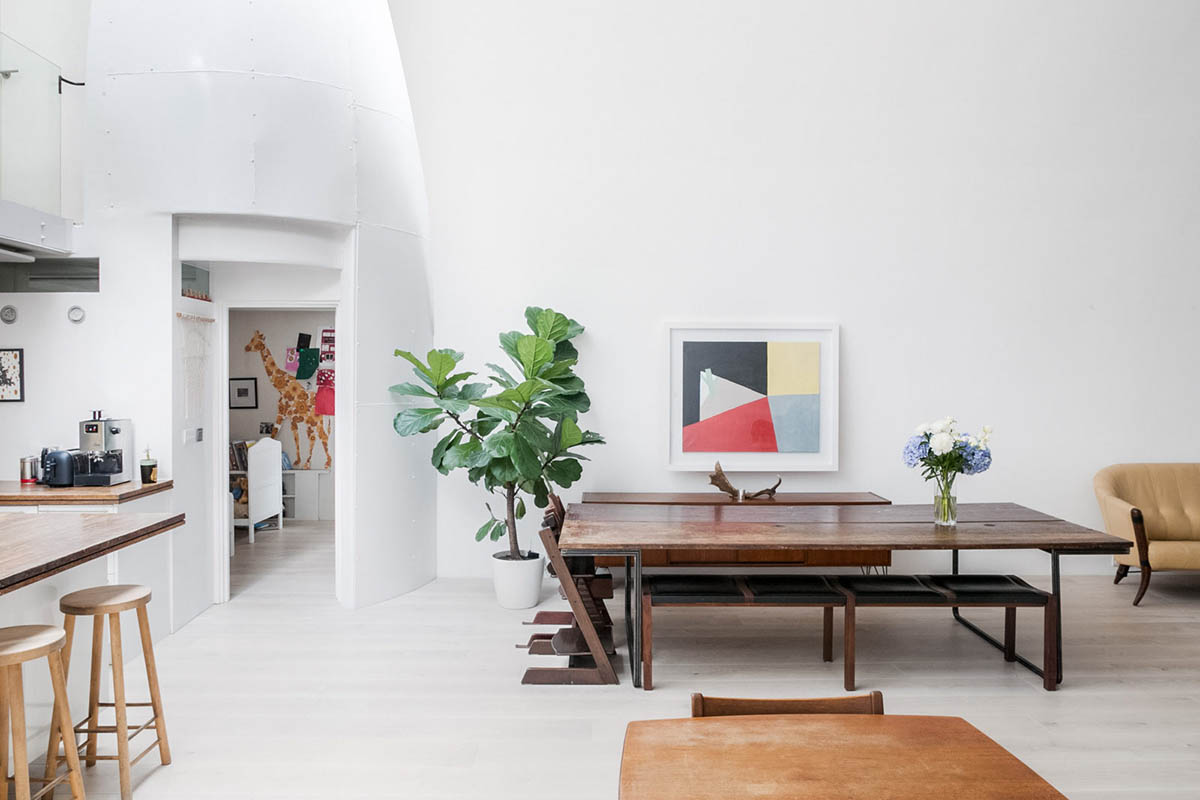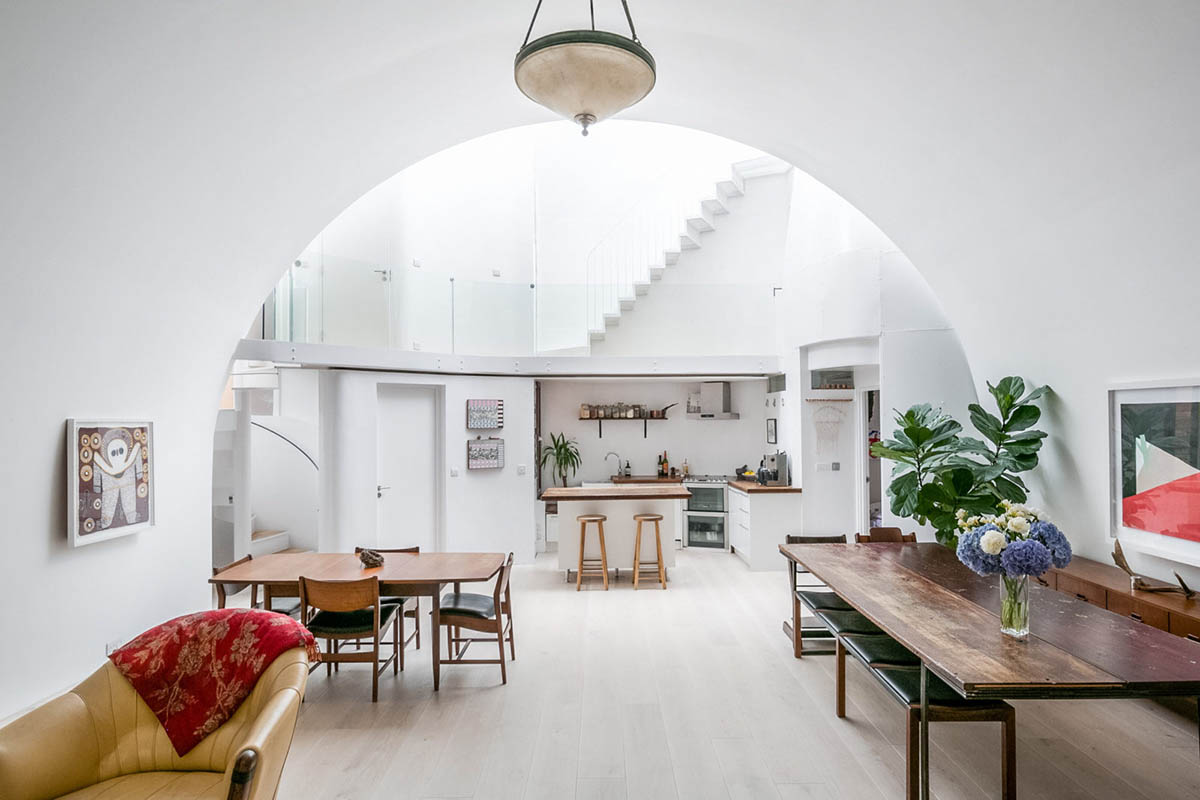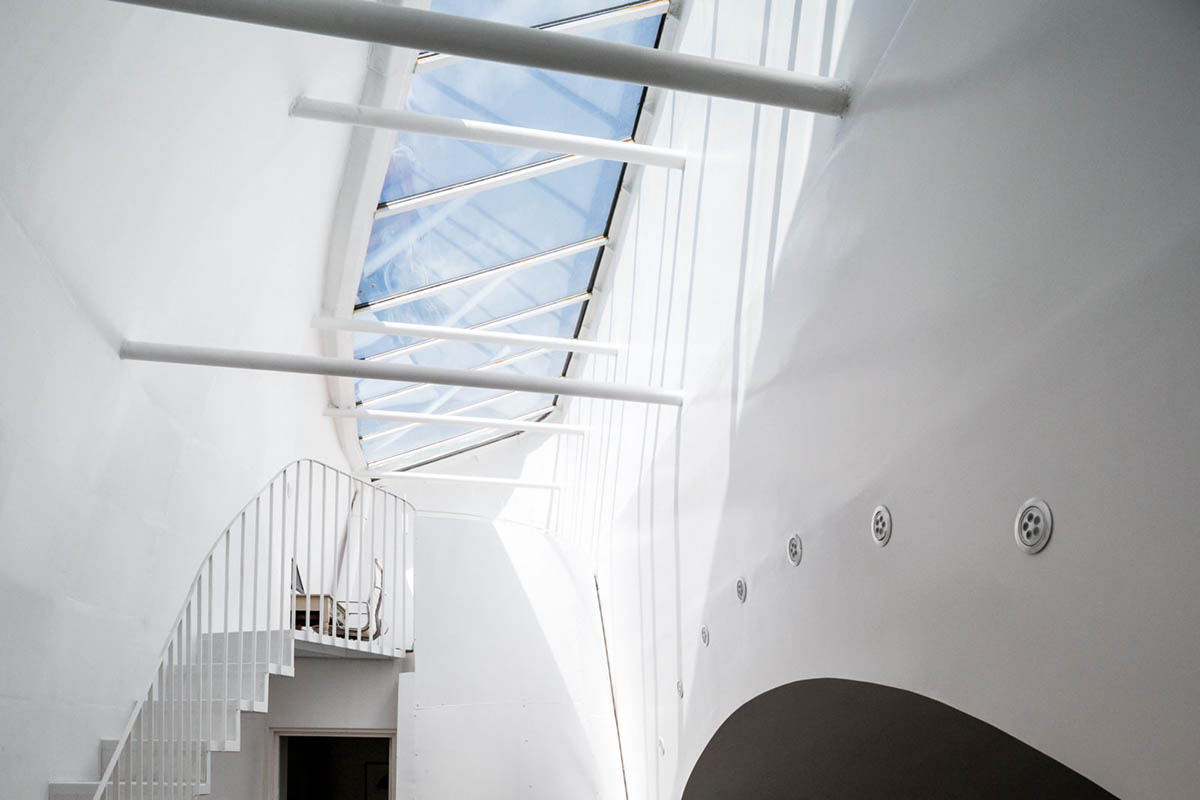 All images courtesy of The Modern House
> via Undercurrent Architects