All-Weather Tent Shelters For Homeless: Architect Prasoon Kumar Evolved A Sustainable Model
Providing economical and sustainable all-weather shelters for underprivileged homeless people has always posed a great challenge to the designers, planners and administrators. A score of solutions have been offered by many but their affordability, sustainability, ease of erection, and protection from all weathers remained debatable issues.
Indian architect Prasoon Kumar has come up with a solution which seems to meet most of the aforementioned parameters. Brand-named as "WeatherHYDE", it is a revolutionary tent developed for all seasons. With its innovative reversible skin and waterproof triple-wall construction, "WeatherHYDE" tent is designed to provide all round protection from extreme weather - keeping inhabitants warm in winter, cool in summer, and dry in rainy season.
The tent has been designed, developed, manufactured and distributed by 'billionBricks' - a company co-founded by architect Prasoon Kumar with the vision of ending homelessness. The organisation operates from its studios located in Mumbai and Singapore. Since its inception in 2013, "billionBricks" has rehabilitated more than 4000 homeless and disaster stricken people and has been engaged in projects in India, Bangladesh, Cambodia, Malaysia, Nepal and the United States of America.
The "WeatherHYDE" tent has a three-layered insulated skin which provides comfortable living conditions in the temperatures ranging from 0-degree Celsius to 45-degree Celsius. The insulated skin traps occupants' body heat to keep them warm in cold. In summers, the skin can be reversed with its silvery Mylar surface on outside which reflects the heat of the sun. As a result, the interiors remain cool and comfortable even in scorching summers. Apart from that, the skin is so waterproof that it can withstand a rainfall of 300 mm per hour.
The tent comes in the form of an easily portable rolled bag. It is very convenient to install the tent in less than 15 minutes with the support of UPVC pipes available everywhere on hardware shops. It does not need ground anchoring. The reversible tent measures 1.5m x 1.8m and has a height of 1.6 metres. The total weight of the tent is merely 12 kg. Each tent can give shelter to a family of five that is, two adults and three children.
The "WeatherHYDE" tent offers complete privacy to its occupants especially women and children and protect them being watched in their silhouettes from the outside, as the triple-skin helps to prevent casting shadows from the interiors. The tent can be made tough to stand against harsh winds by pouring water or sand into the UPVC-pipe frame.
These low-maintenance tents primarily have been designed to serve as an alternative shelters for homeless and displaced families due to natural calamities or disasters. In addition to the above, these tents are also suitable for camping sites and other recreational purposes.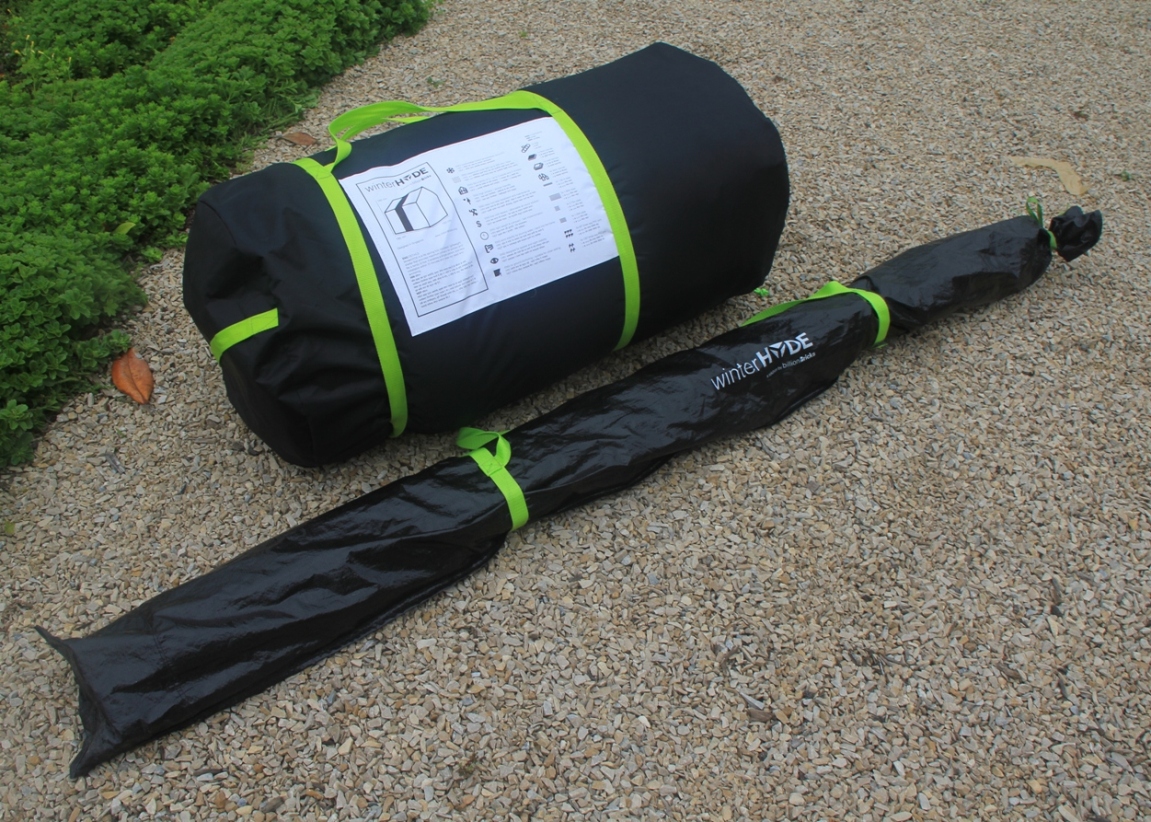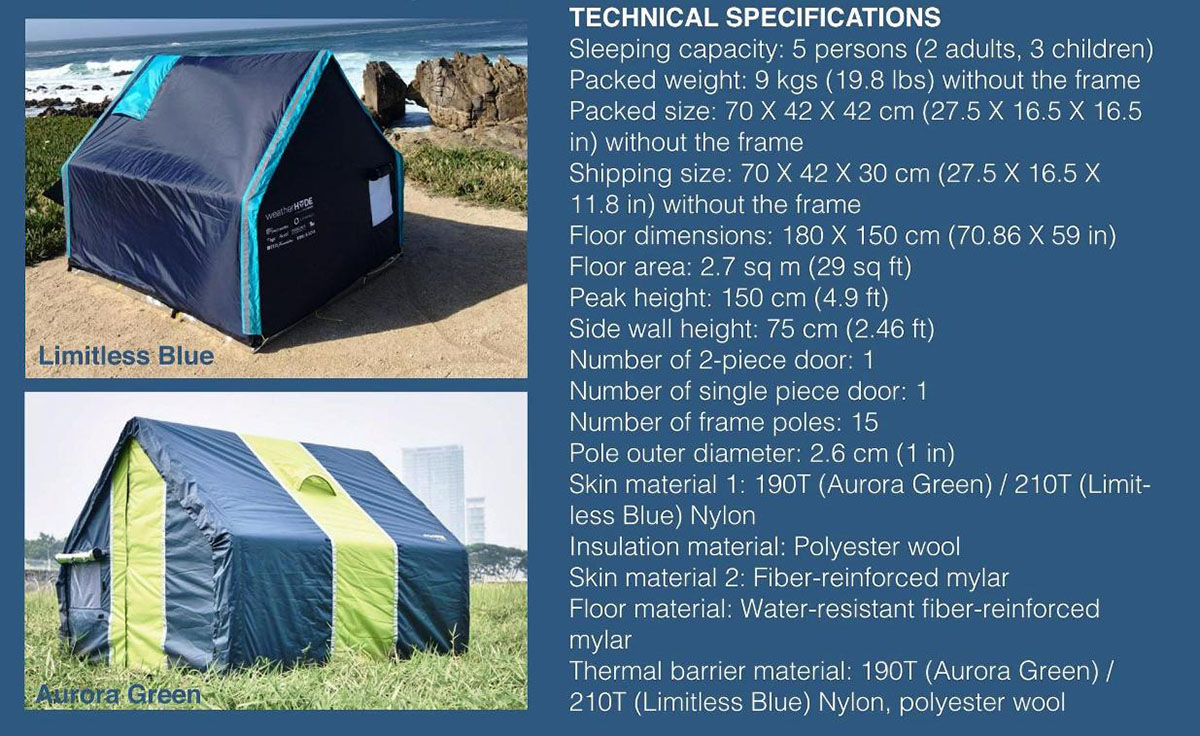 All images courtesy of Prasoon Kumar
> via inputs from Prasoon Kumar, CEO, "billionBricks".