DBALP Consortium's airport design faces plagiarism claims for copying Kuma's Yusuhara Museum
DBALP Consortium's competition-winning design for Bangkok's Suvarnabhumi Terminal 2 has faced with plagiarism claims for copying Kengo Kuma's Yusuhara Wooden Bridge Museum in southern Japan.
DBALP Consortium, along with Nikken Sekkei, EMS Consultants, MHPM, MSE and ARJ Consortium, has recently been announced as the winner of the competition for the new Suvarnabhumi Airport Terminal 2, organized by the Airports of Thailand Public Company Limited (AOT).
Kengo Kuma's Yusuhara Wooden Bridge Museum in southern Japan. Image © Takumi Ota Photography
Duangrit Bunnag, the architect of the project and principal of the firm DBALP Consortium, has faced with online plagiarism claims, as his design majorly evokes the project of Kengo Kuma, according to Bangkok Post.
"I didn't copy anyone else's work. Those who follow my work will know that I created a similar image in my previous designs, such as for a hotel in Sri Lanka," Mr Duangrit told The Standard, a local online news portal.
The AOT invited private firms to participate in the competition to design Bangkok's Suvarnabhumi Terminal 2, with an estimated construction budget of 35 billion baht and a design cost of 329 million baht. The second terminal was planned to be the one part of the third phase of development at Suvarnabhumi.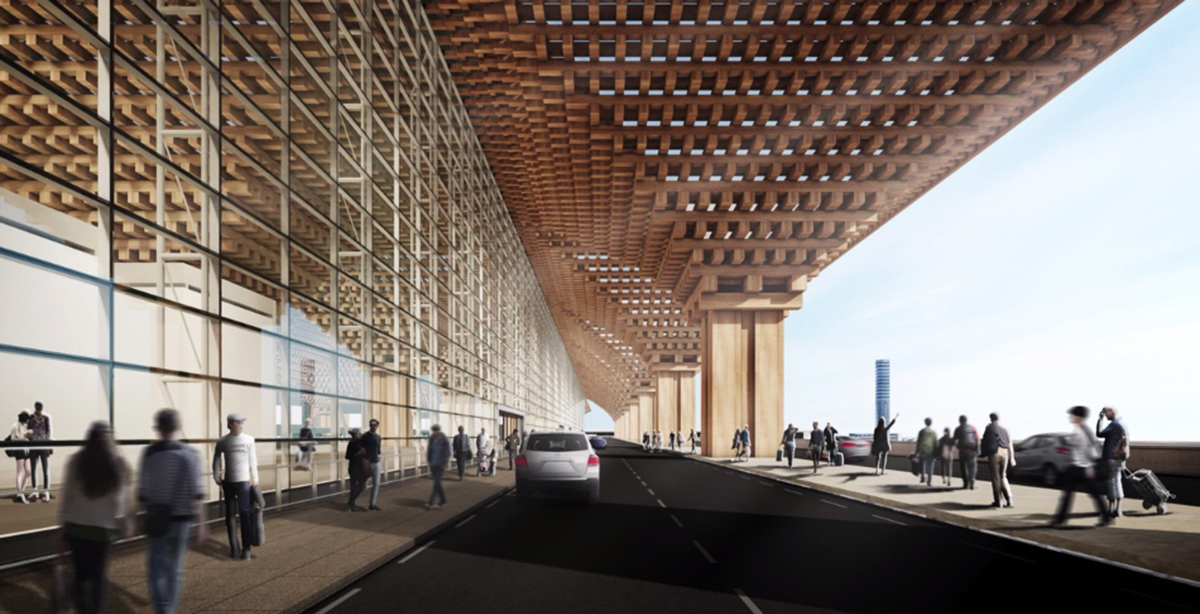 The AOT announced the winner on August 22, 2018 as DBALP after the winning bidder SA Group was disqualified for failing to submit an important document, namely, the original quotation for the cost of work as stipulated in the contract.
Rejecting plagiarism claims in the competition, Bunnag's inspiration comes from Thailand's forests that transform those green vegetation into a series of cascading wooden trees within transparent skin.
Supported by giant wooden columns, the design scheme is comprised of two modular structures reaching at 36×36 meters and 18×18 meters respectively.
Encompassing a total of 348,000-square-metre area, the architect creates an "indoor forest", occupying a 16,132 square meters, will show how the interior space will be a "live demonstration of how human beings could inherit the natural tropical ecological system."
DBALP Consortium will now have to complete its forest-inspired design in 10 months and then, they will start the construction phase after the AOT sent an invitation to bid to move forward on the project.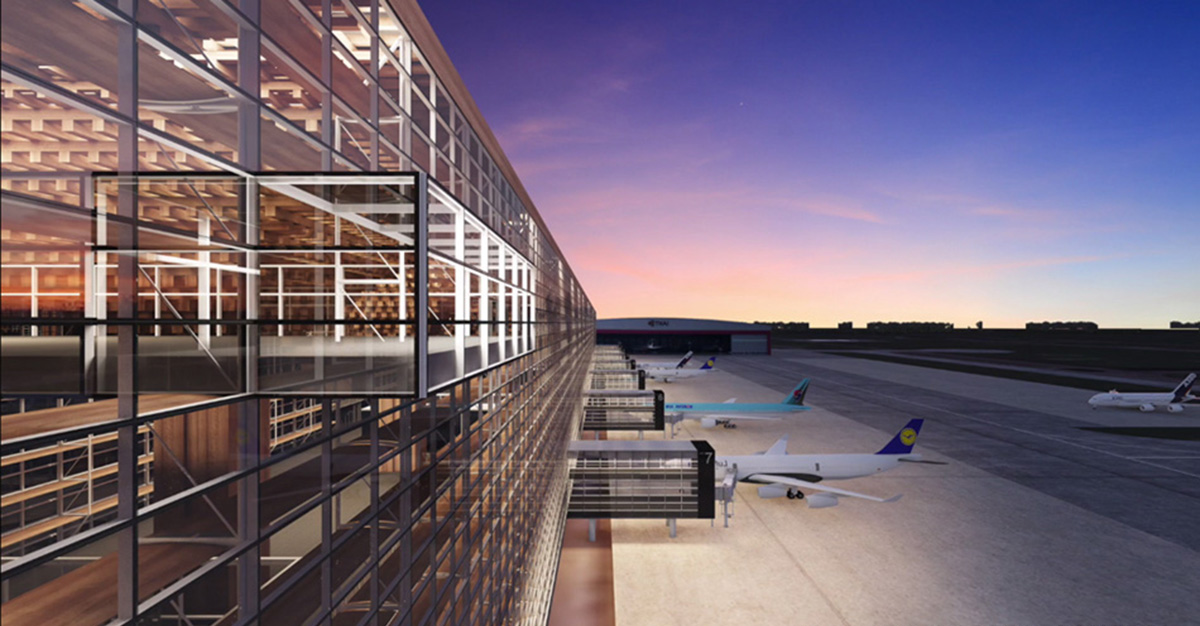 All images courtesy of DBALP Consortium, unless otherwise stated.
> via Living Asean/DBALP Consortium