First construction photographs released for Zaha Hadid Architects' Beijing Airport Terminal Building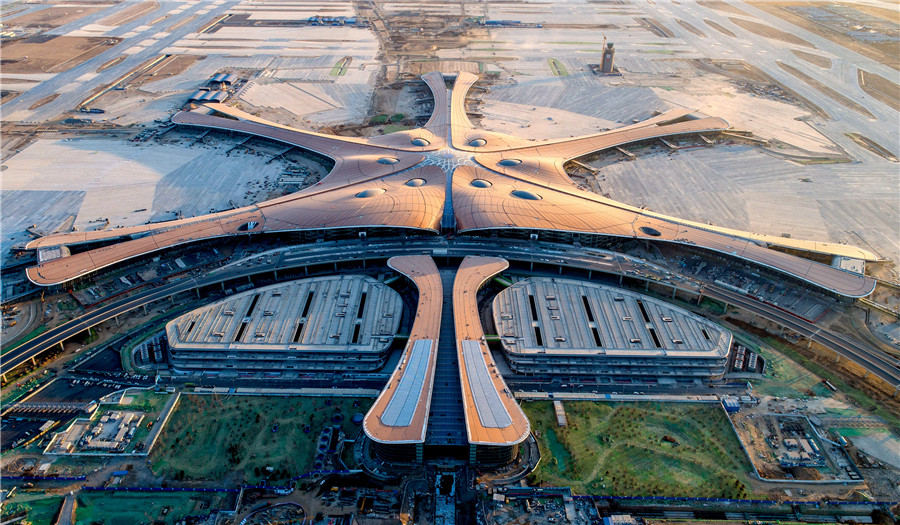 First detailed construction photographs have been released for Zaha Hadid Architects' new Beijing Airport Terminal Building, the new airport is expected to become North China's air travel hub, situated on the border of Beijing and Langfang, Hebei.
The new photographs, released by Chinadaily.com.cn, show that 80 percent of the interior construction has already been completed and all the external work is finished.
The 700,00-square-metre terminal building and 80,000-square-metre ground transportation centre have been designed as extremely-used focused, energy efficient and adaptable building for future growth.
The new building feature 6-pier radial design gives the passengers exceptional convenience and flexibility to move inside.
Officially set to be named as Beijing Daxing International Airport, the new terminal building is scheduled to be opened to the public in September 2019.
The $11.6 billion project is designed to expand its passenger capacity to 100 million annually, with 4 million tonnes of cargo, and expected to raise 72 million passengers by 2025.
The building is shaped by flowing parabolic folds within the terminal's vaulted roof and through these roofs reach to the ground to support the structure and bring natural light within the structure. All parabolic arms direct passengers towards the central courtyard.
Inspired by the principles of traditional Chinese architecture that organize interconnected spaces around a central courtyard, the terminal's design guides all passengers seamlessly through the relevant departure, arrival or transfer zones towards the grand courtyard at its centre. There is a multi-layered meeting space at the very heart of the terminal.
Zaha Hadid Architects' design scheme aims to minimizes distances between check-in and gate, as well as minimizes distances between gates for transferring passengers.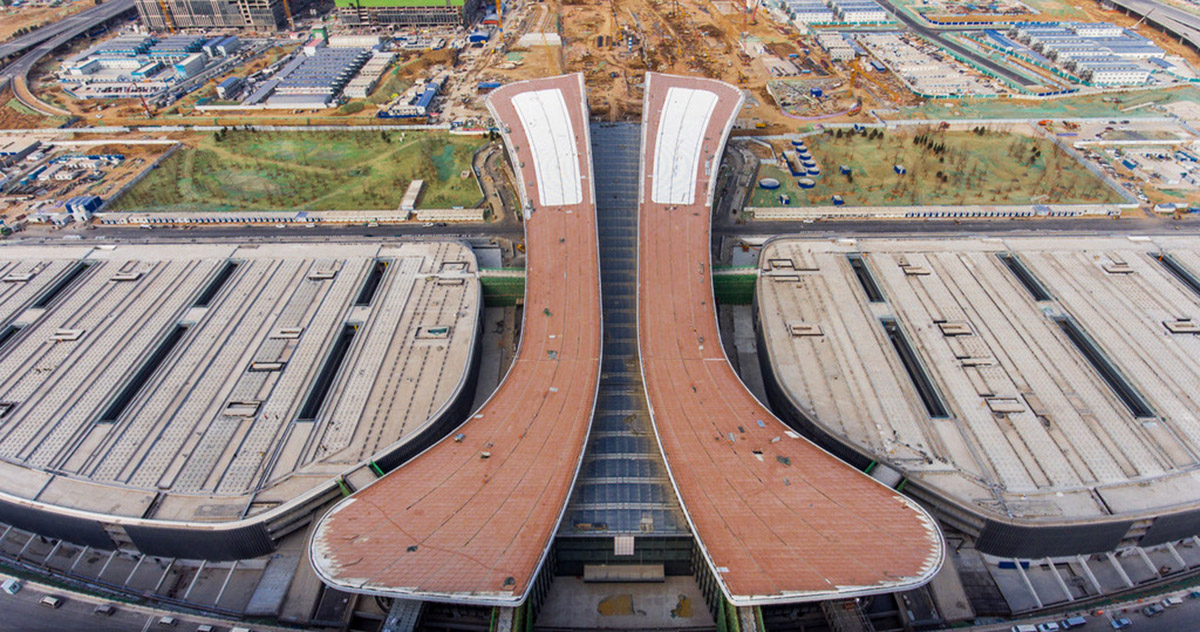 "Every aircraft pier radiates directly from the terminal's main central court where all passenger services and amenities are located, enabling passengers to simply walk the short distances to everywhere they need to go," said Zaha Hadid Architects.
ADPI won the bid for the new Beijing Airport in 201. In 2014, Zaha Hadid Architects teamed up with ADPI to develop the proposed scheme, as well as Buro Happold, Mott Macdonald and EC Harris to collaborate on the optimized concept design.
The new airport will be the largest in the world when completed, and will contribute to the global air transportation network and economic growth in Beijing's southern districts as well as nearby regions.
Zaha Hadid Architects new Beijing Airport Terminal Building has also been listed among the 10 most anticipated buildings of 2019 by World Architecture Community.
> via Chinadaily.com.cn