Submitted by
Carme Pinós' 2018 MPavilion Opens In Melbourne
The 2018 MPavilion, designed by Spanish architect Carme Pinós - the founder of Estudio Carme Pinós, has been opened to the public in Melbourne's Queen Victoria Gardens.
Commissioned by the Naomi Milgrom Foundation each year, the 2018 MPavilion was installed as the fifth edition of MPavilion built in Melbourne's Queen Victoria Gardens, to create an innovative civic space and a cultural laboratory for the community of Australia.
The 2018 MPavilion will be open in the Queen Victoria Gardens, Southbank Arts Precinct, from 9 October 2018 to 3 February 2019.
The pavilion was built with Kane Contructions and ACE Contractors, building surveyors Gardner Group, and landscape architects Tract, who won at the 2018 VIC Landscape Architecture Awards for their work on MPavilion 2017; lighting designer Ben Cobham of bluebottle; along with Coleby Consulting, Otway Precast and Britton Timbers International.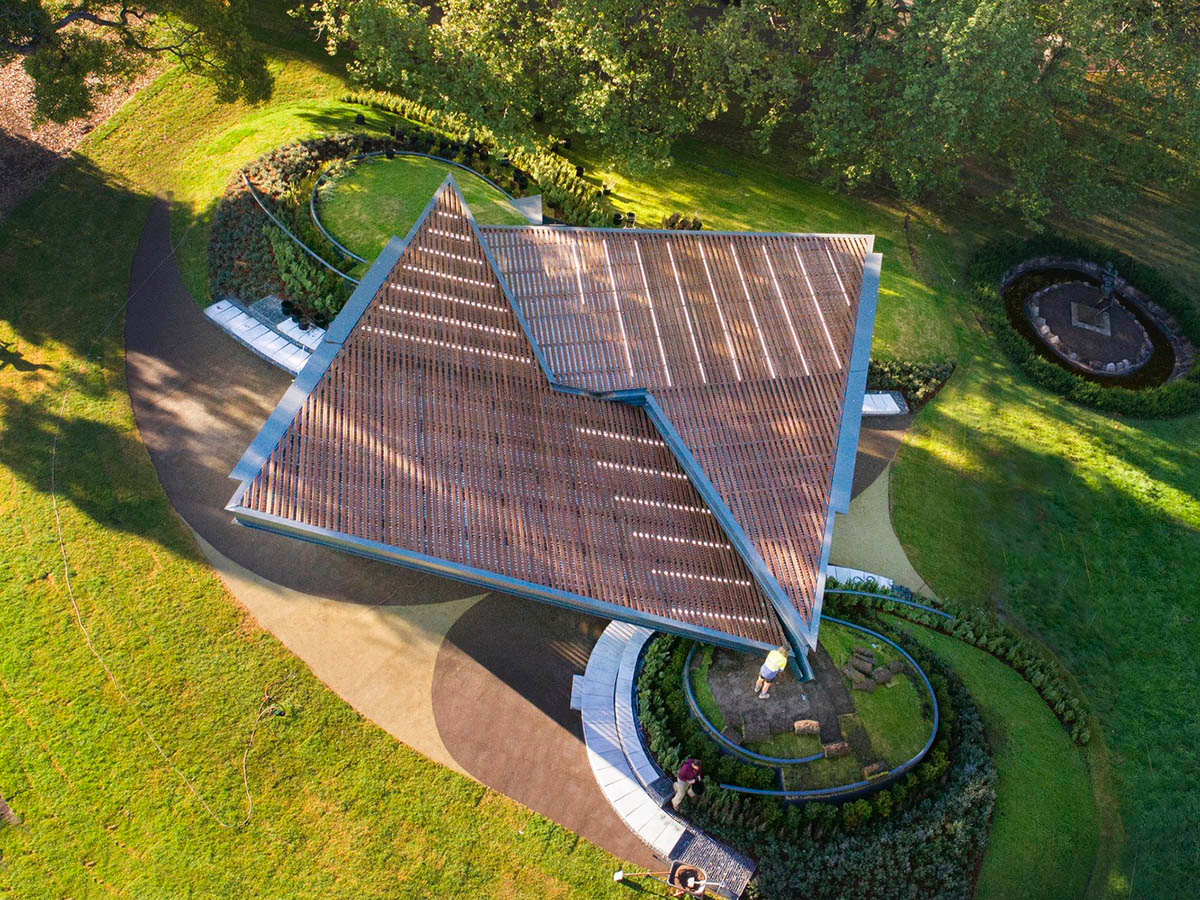 "Working with Carme to bring her inspiring MPavilion design to life has been an absolute pleasure. Carme's vision opens Australia to conversations about how to make our cities more inclusive through design. It's a privilege to commission a work with such international and future-thinking insight," said Naomi Milgrom AO, chair of the Naomi Milgrom Foundation, who commissioned Carme Pinós to design MPavilion 2018, said at the opening.
Carme is the first Spanish female architect to design a public work in Australia. Carme's sharp and poetic design for MPavilion 2018 reveals an open civic space that invites interaction as well as a discourse between people, design, nature and the city.
The design incorporates floating planes resting at angles on elevated points within the park, connecting the MPavilion to the city. The structure's interconnected shapes bring to mind folded materials such as origami. Dissolving the lines between architecture and urbanism, an ease of relationships is suggested—material, environmental and human.
The MPavilion itself is a geometric configuration assembled in two distinct halves supported by a central steel portal frame. Two surfaces of timber latticework intersect with each other to form the pavilion's roof. An altered topography forms three mounds that incorporate seating, allowing a multitude of experiences: dynamic, spontaneous and collective.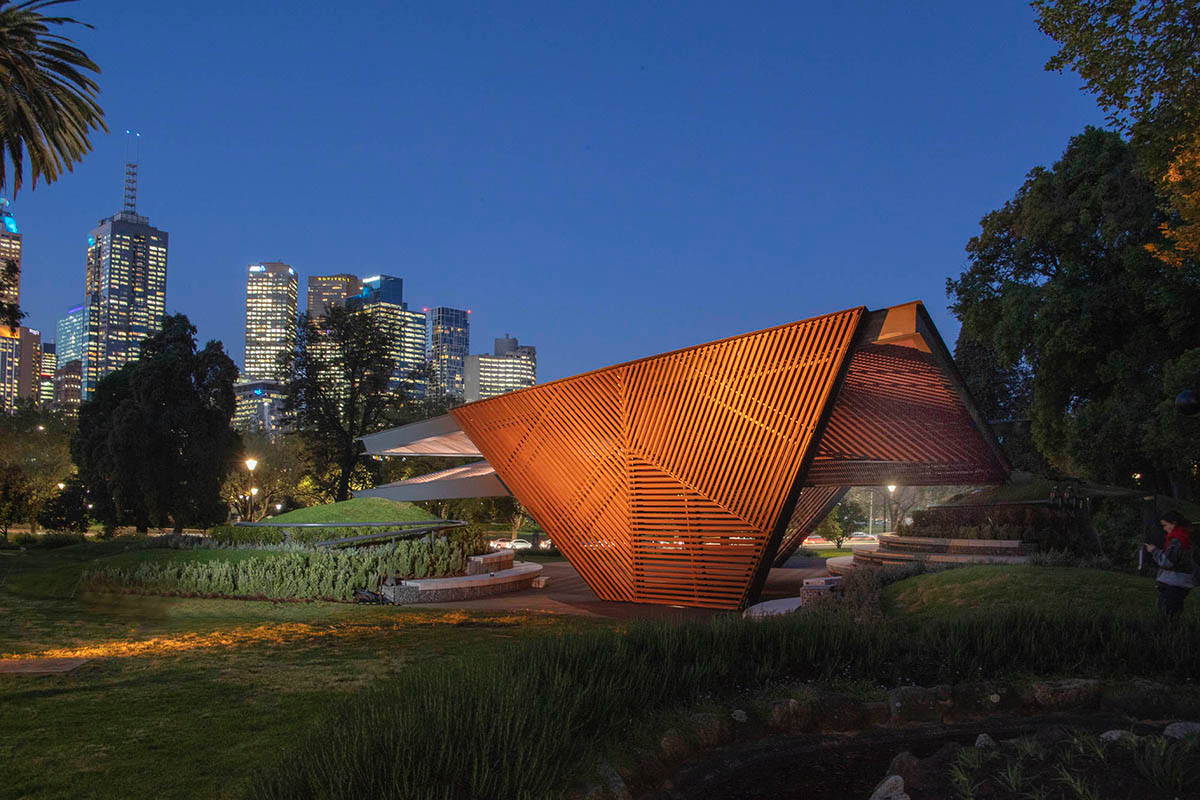 "It is my honour and pleasure to have this opportunity to design a new pavilion for the Naomi Milgrom Foundation. It is a great responsibility to create a unique place in this special park with views over Melbourne—a city to which I have deep attachments. I am inspired by the fact that this new project will become a cultural destination for the city," said Carme Pinós commenting on her commission.
All images © John Gollings
> via MPavilion