This Brutalist tropical house in Bali completely takes the nature inside
You can swing in a hammock, you can relax or you can read a book in a double-height living room which takes place at the center of this brutalist tropical house in Bali, Indonesia. All you need to do is resting and getting pleasure overlooking the nature.
Designed by Bali-based architecture firm Patisandhika and designer Dan Mitchell, the 512-square-metre residence, completed in 2017, presents the Balinese culture in a full green atmosphere with a full joy of nature.
Located in a small valley nestled into a lush valley on the island's southern coast, the house - named as A Brutalist Tropical Home in Bali - embraces nature with only two major materials: concrete and wood.
Arranged on an L-shaped plan, the two-storey house is marked with protruding concrete volume that defines the entrance of the house, welcoming its owners with full of lush vegetation, plants and trees.
The organic appearance of the house is provided with concrete columns that both divide the facade and provide beautiful shading in the interior of the building. Since the building is comprised of a fully glazing - from floor-to-ceiling - the floating concrete canopy at the back side of the house also creates a shading for the living room.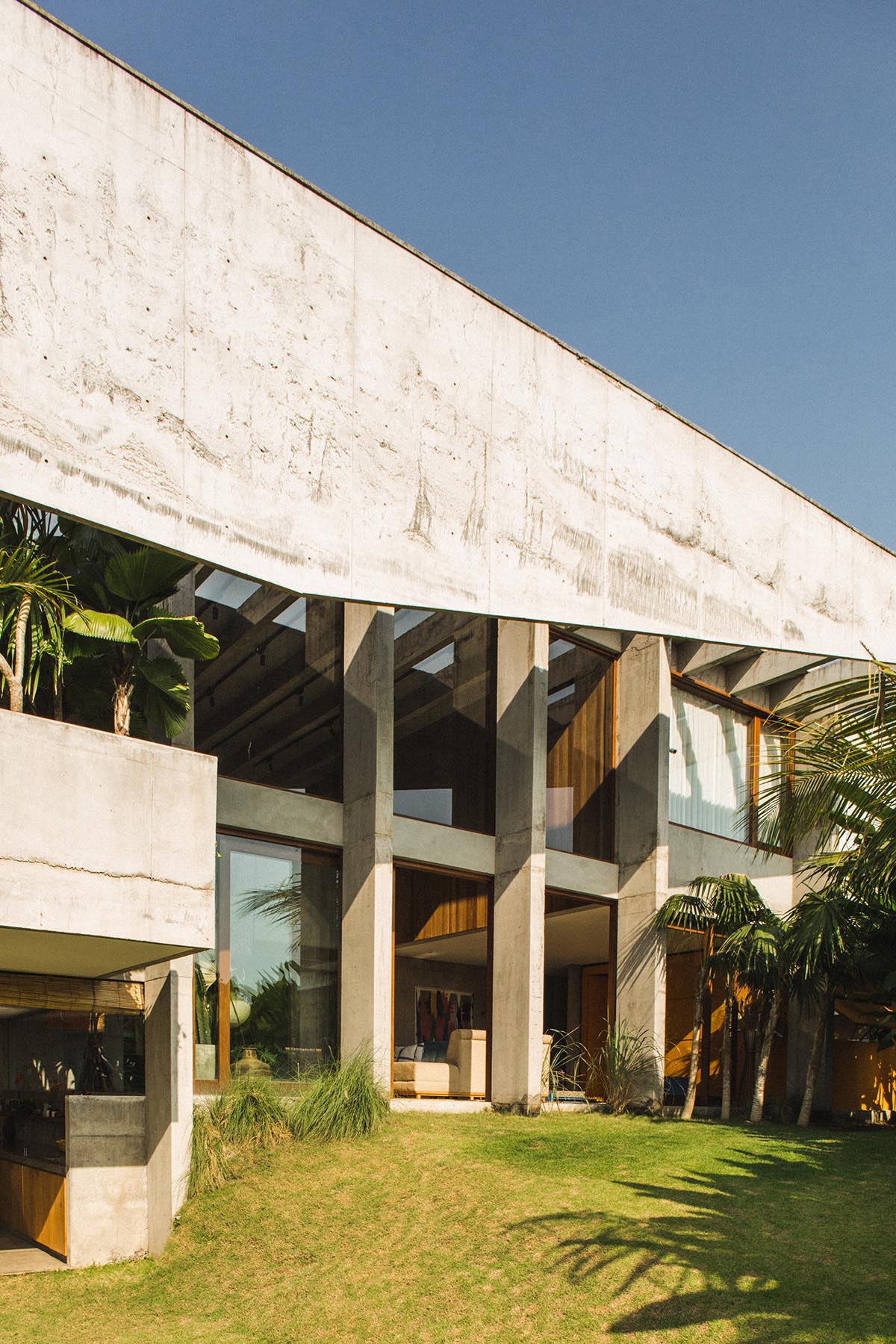 The house includes a music studio, two bathrooms and one outdoor shower and three bedrooms that are connected by a bridge over the living room. In the interior, plans or trees are used with furnitures to soften the spaces.
The living area is used for a flexible space that can be adaptable for any music stuff. The room is connected with the kitchen taking place at the below level which can be reached via staircases.
The kitchen is a completely open space overlooking the lush vegetation and a beautiful terrace in the garden. Most of the furtinures are made of wood to blend it with the nature.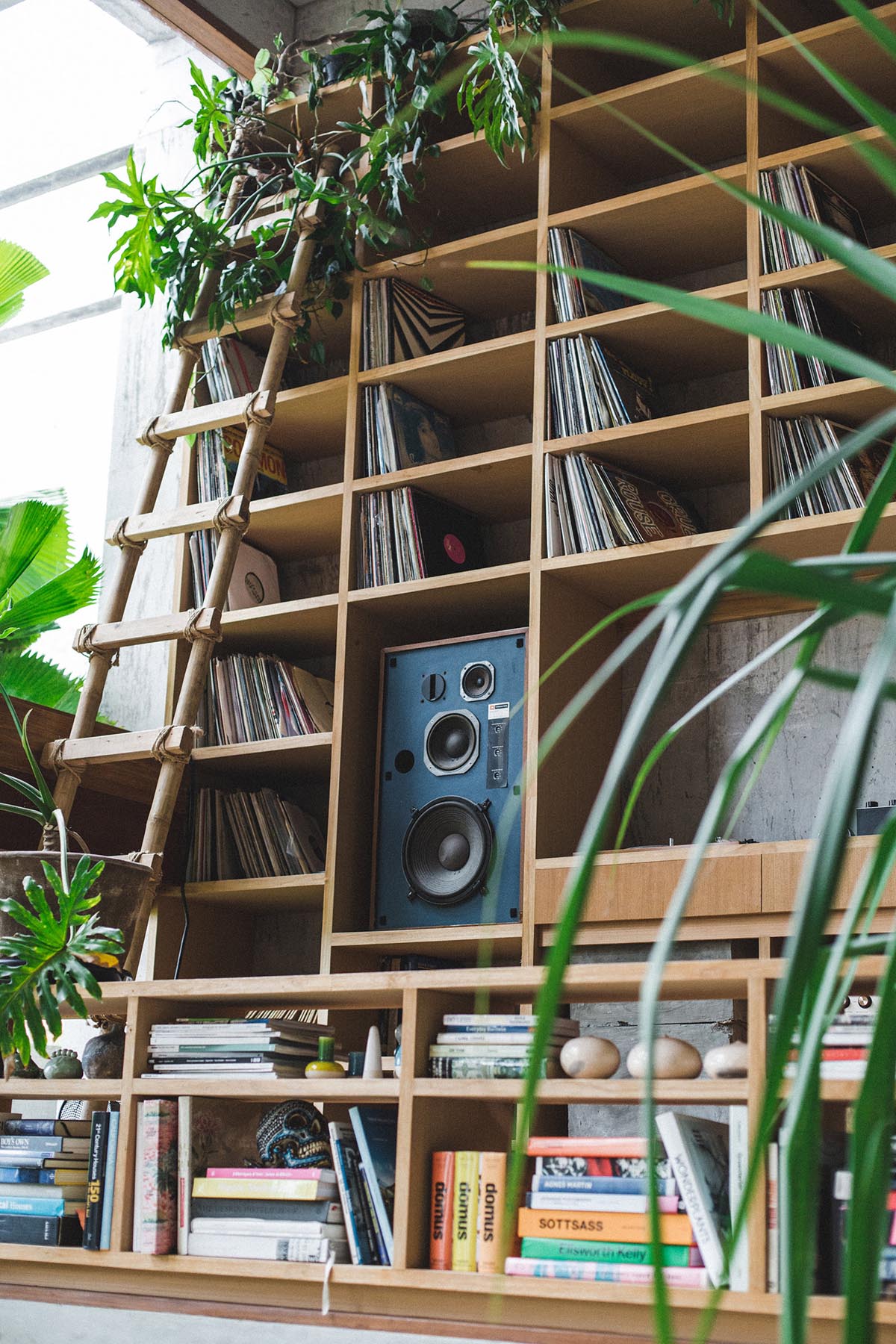 The architects also used hand-made textiles, dyed with natural pigment from local plant life, similar to those found at Katamama, feature throughout the home. The decorative carpets used inside are clearly visible inside that makes the house authentic.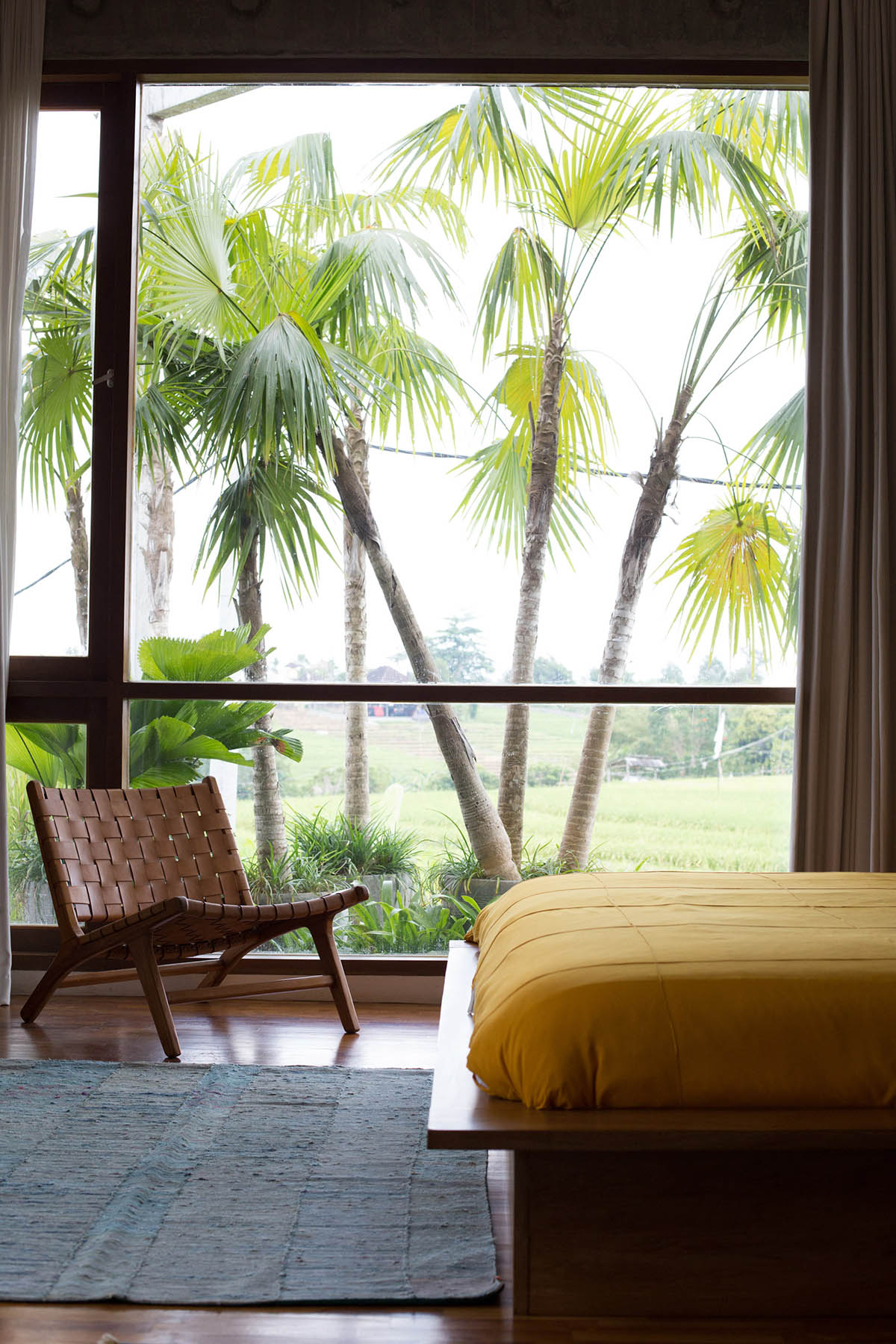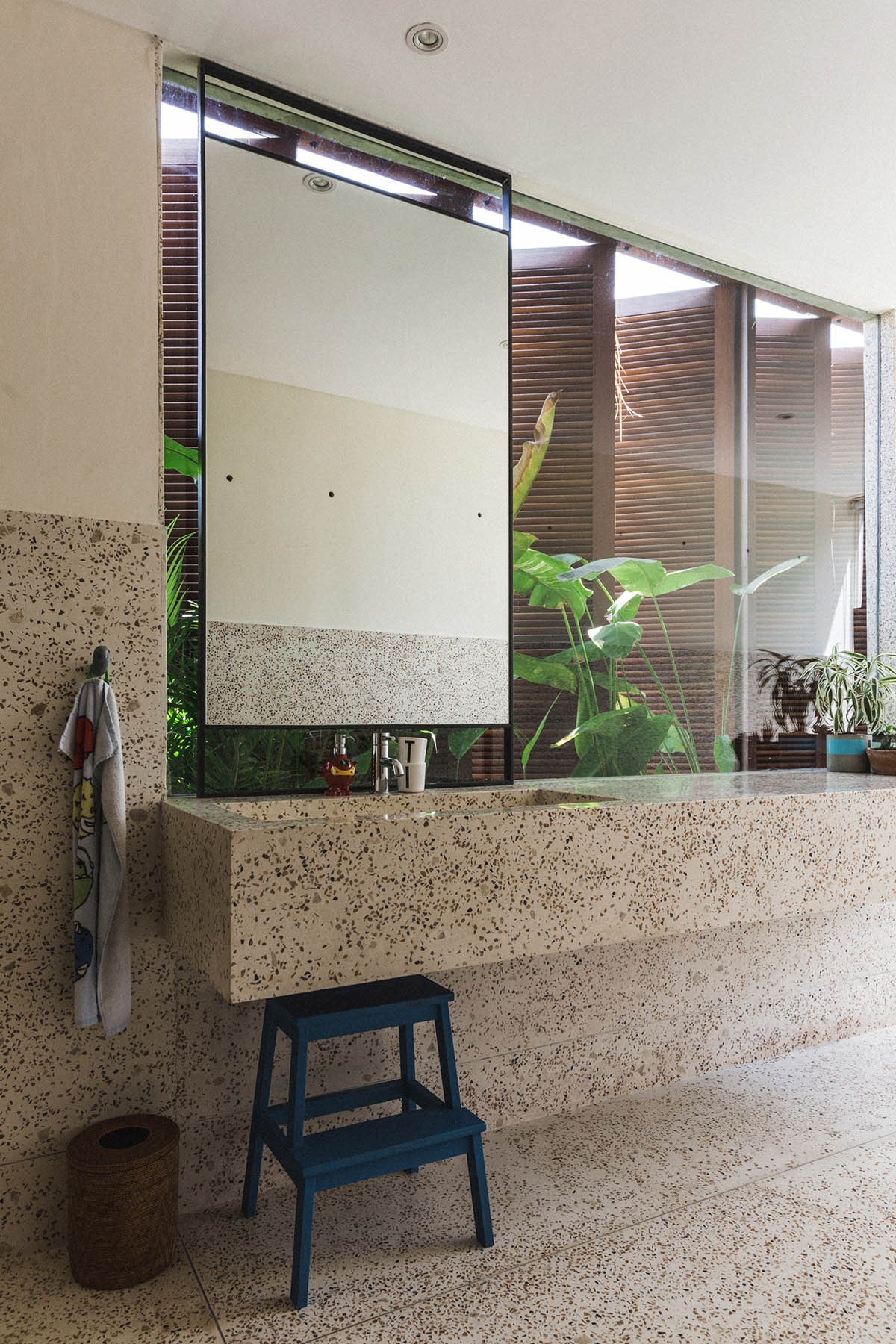 The house was completed in three years.
All images © Tommaso Riva
> via Patisandhika/Yellow Trace