Maropeng: Cradle of Humankind Heritage site
Designed to situate the sites Paleoanthropological heritage: Maropeng situates Africa's historicity in the evolution of humankind. It was completed in 2006 by MMA and GAPP Architects.
In discussing the functional aspects of the centre, Mphethi Morojele of MMA asserts that the challenge in in designing the centre immediately became about "balancing between a tourist theme park as well as a site of rigorous scientific knowledge."
The sites unique organic unity is informed by African Ideologies foremost precepts, of a oneness with nature. This is equally balanced by the theme of paleontological discovery and mimicry. There is a entrance tumulus and a subterranean lake that leads to an exhibition space. Enabling a journey of discovery for visitors.
Attached to the site is a boutique hotel and a conference centre.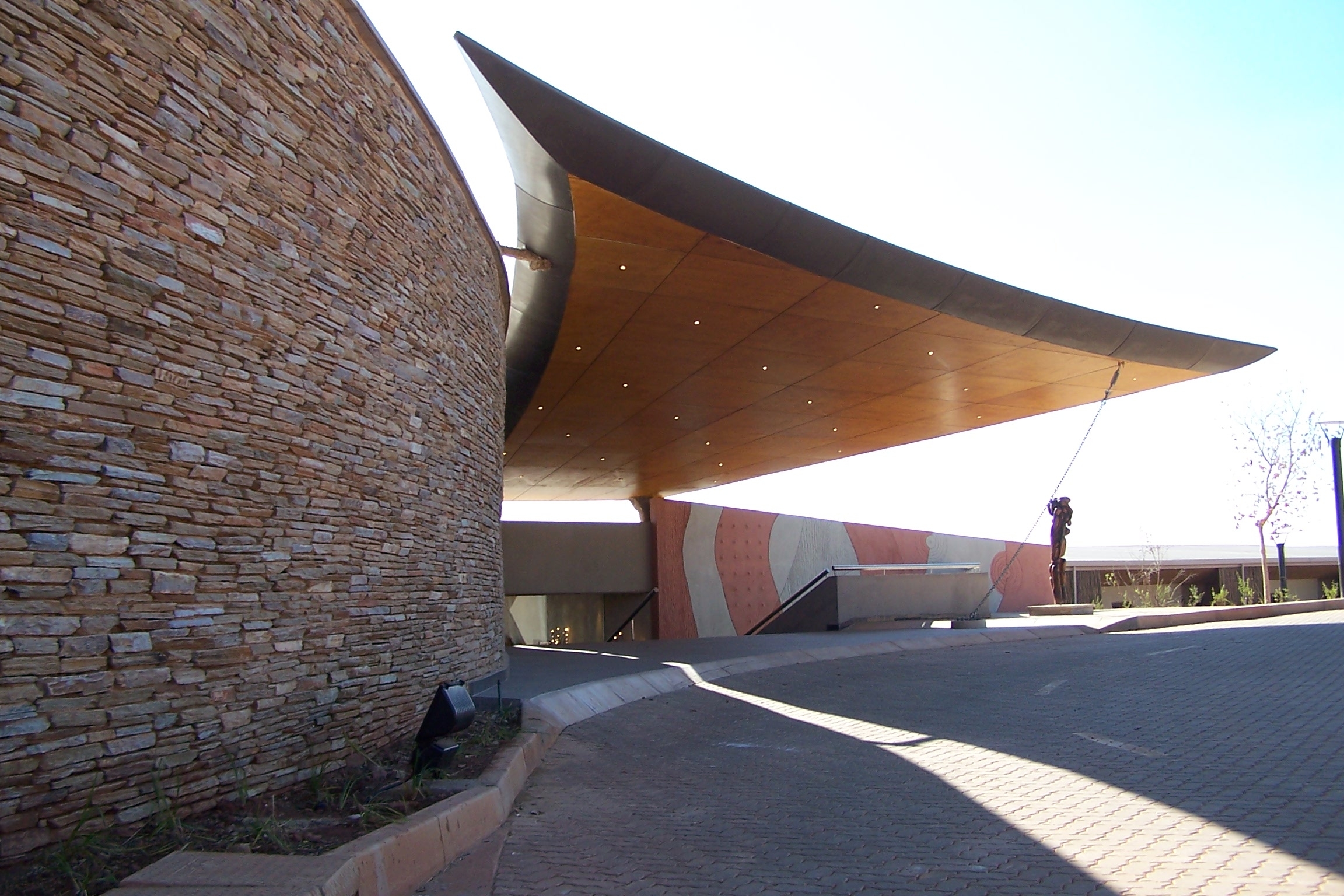 Because of its rich paleontological history, the greater site was declared a world heritage site. Because if this archaeological sensitivity, the architect Mphethi Morojele sites: "It was also important to adhere to low impact design."
To further carry the narrative of evolution, the burial mound, looking back as one leaves the centre is in the form of a space ship. This also nods to imaginatory evolution. How far humanity has come and how much further we can evolve.
All images courtesy of MMA
> via MMA