Mf+arquitetos' wooden beach house disappears in a forest in Madrid
Brazilian architecture firm mf+arquitetos has completed a new family vacation retreat within a lush jungle in Madrid, Spain. Named Casa Spain, the house disappears within a lush forest and trees with its wooden terraced volume.
Covering a total of 597-square-metre area, the house was designed for a family to provide a natural space for their vacations. Placed on a steep slope, the house was designed as opened, light, organic and welcoming space.
Comprised of two volumes, the second volume is recessed back so that the main volume can provide a big terrace overlooking this mesmerizing view.
"One of its main characteristics being to implant in the soil in the most subtle and natural way possible, according to the topography of the place", said mf+arquitetos.
Situated on a 1980-square-metre land, the house is located in Calas de Guisando, near Madrid, Spain. The house has only focus on a beautiful view through its placement.
mf+arquitetos, led by Mariana Garcia Oliveira and Filipi Oliveira, is known with its formal purity and straight lines on many residential projects by using wood material. The firm, located in São Paulo, designs residential, commercial, industrial and interior projects.
The architects once more blend the house with the natural topography, even the house becomes part of the landscape. The architects take inspiration from the family's desire to have a beach house in its essence: a refuge in the woods, a porch with large eaves and few walls, fully integrated internal and external spaces, valuing the visual relation with the forest and the lake.
To give an organic appearance to the house, the architects use glass, stone, wood and concrete, made up in a natural way their palette of finishes. They materialize the sensations idealized for the house with a touch of Brazilianness and connection between architecture and nature.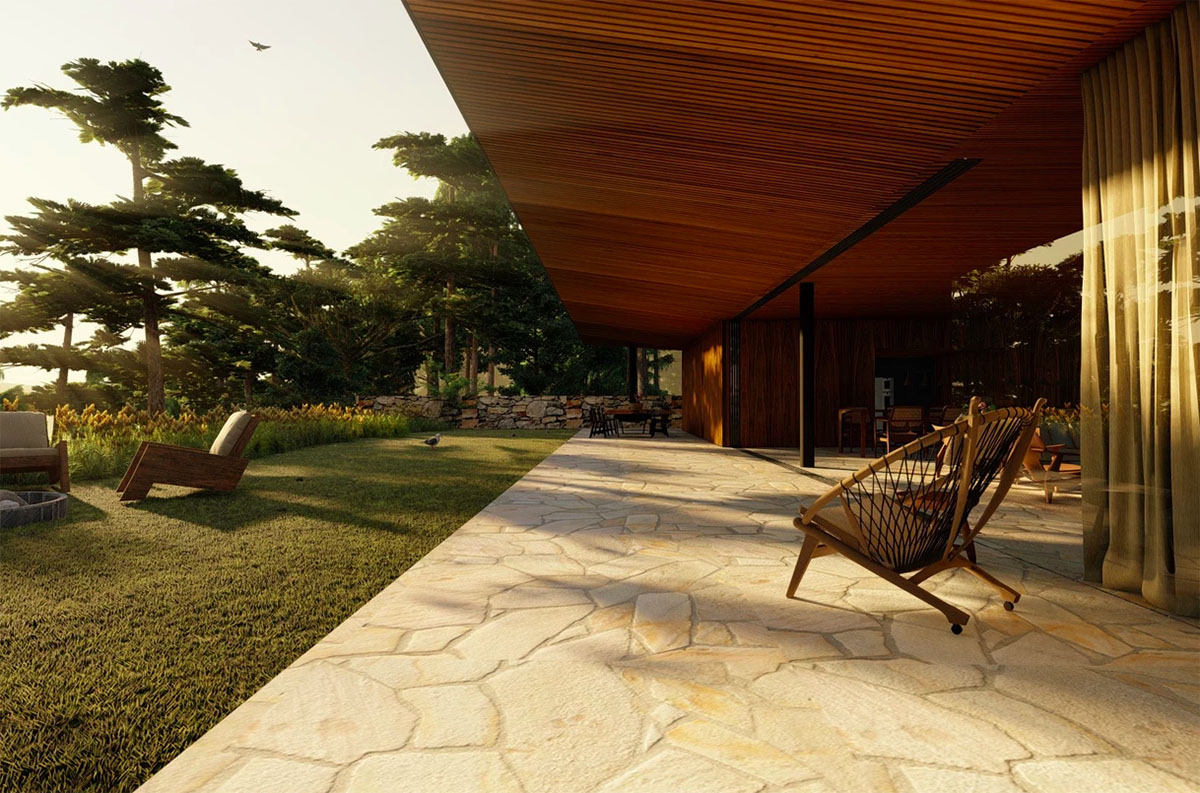 "The composition of the two overlapping and perpendicular volumes is very characteristic of the contemporary architecture, conceptualized by our office, where the environments are sectorized through the definition of the architectural and material elements," the architects added.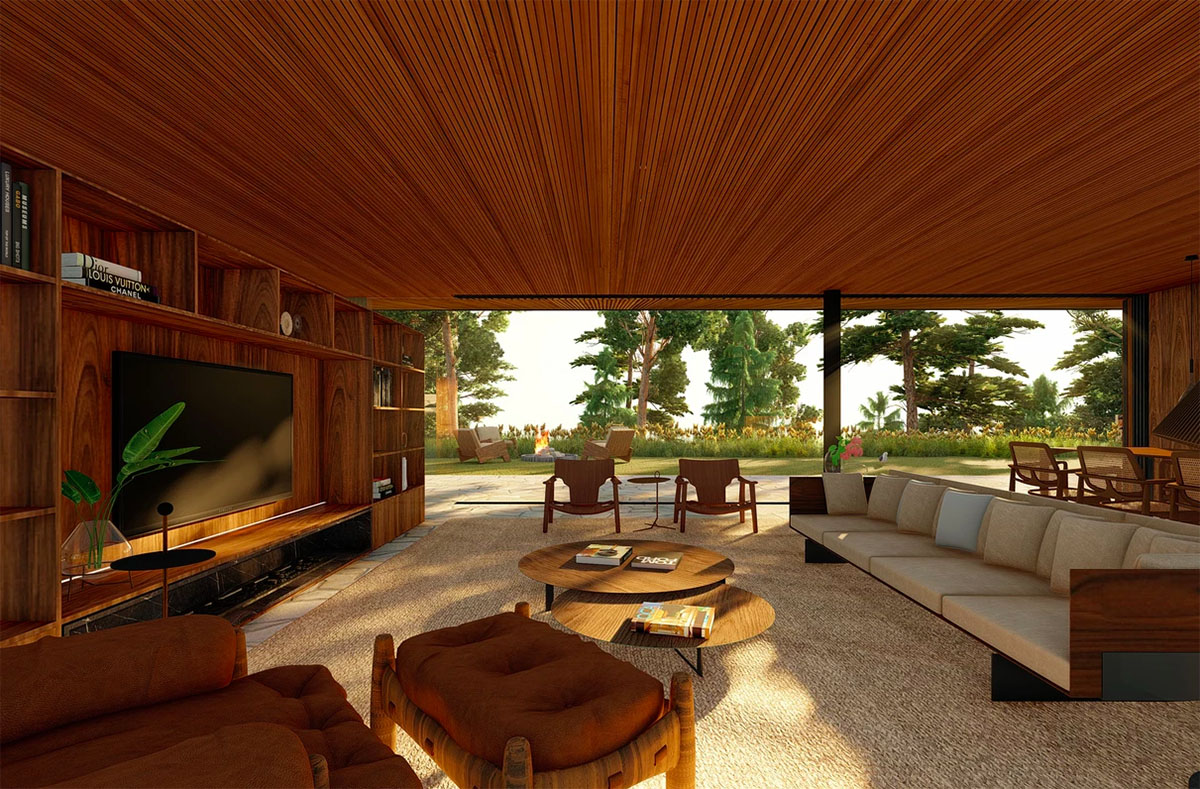 The main volume of the house rises from the ground and seems set in the topography. The house thus projects out of the mountain, through two stone planes that support the roof with large wooden-clad eaves, composing the projection of the terrace that seems to float under the native vegetation that reigns absolute.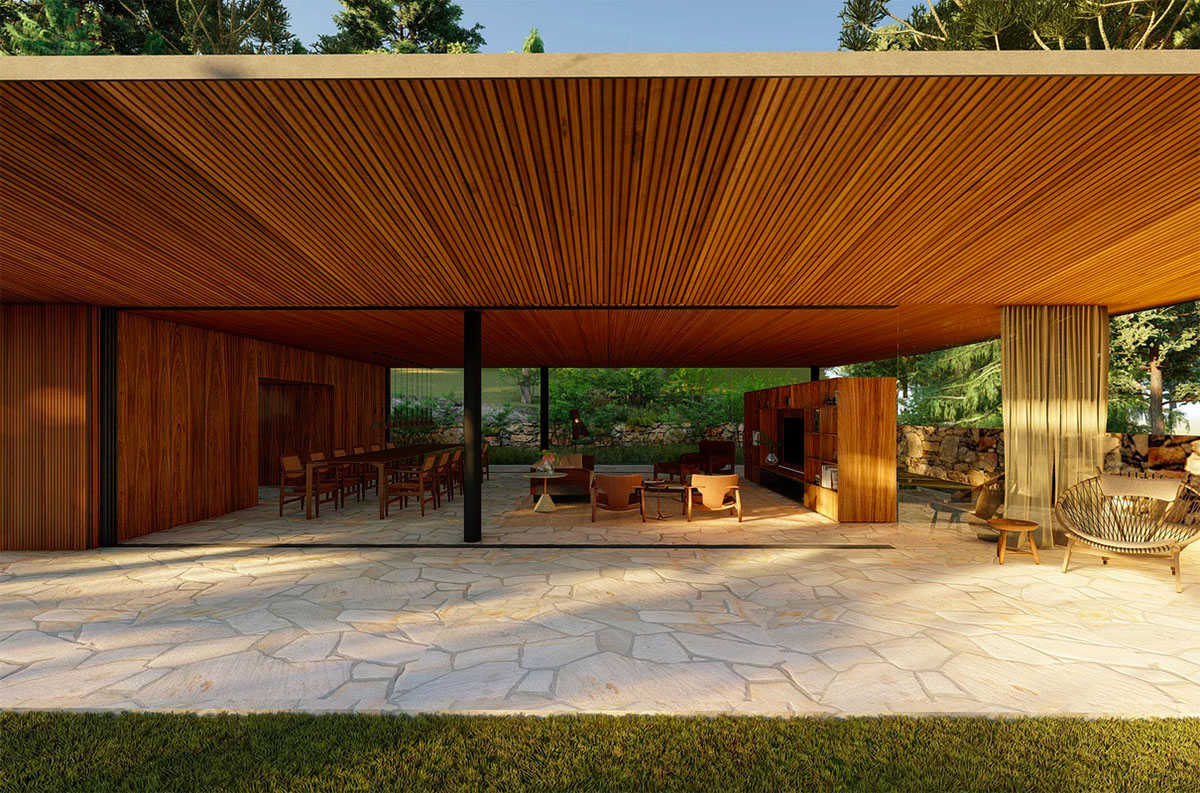 The volume of the rooms, in the upper block, is lined with panels of folding Brise Soleil, which allow the shading of the internal areas, keeping the air circulation thermally pleasant all over the year.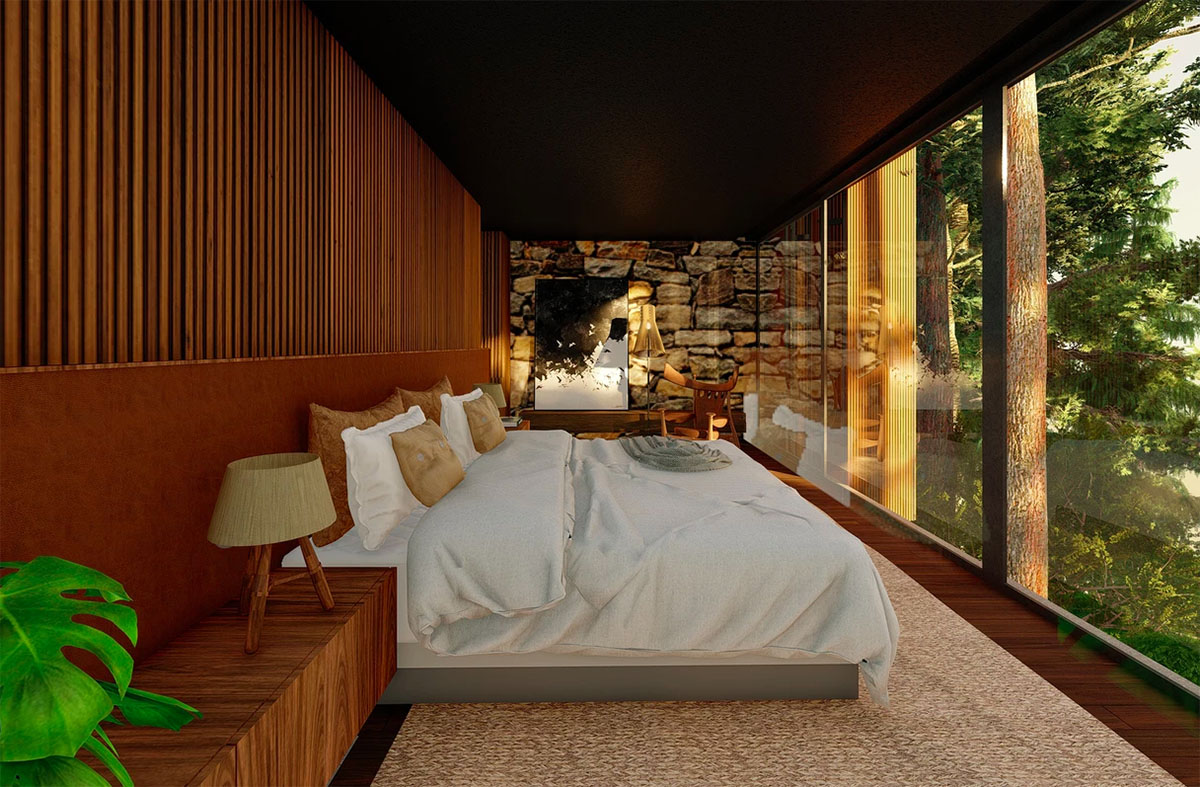 All images courtesy of mf+arquitetos
> via mf+arquitetos