Heatherwick Studio's Olympia London Cultural Hub receives planning approval
British designer Thomas Heatherwick's firm Heatherwick Studio has received planning permission to transform iconic 133-year-old landmark into an arts, entertainment, events and creative business venue.
Announced by Olympia London yesterday, Heatherwick Studio in collaboration with London-based studio SPPARC Architects will transform the 133-year-old structure into a "world-class" venue, housing a new hotel, theatre and entertainment venues, as well as museums, co-working spaces and innovative new restaurants in West Kensington.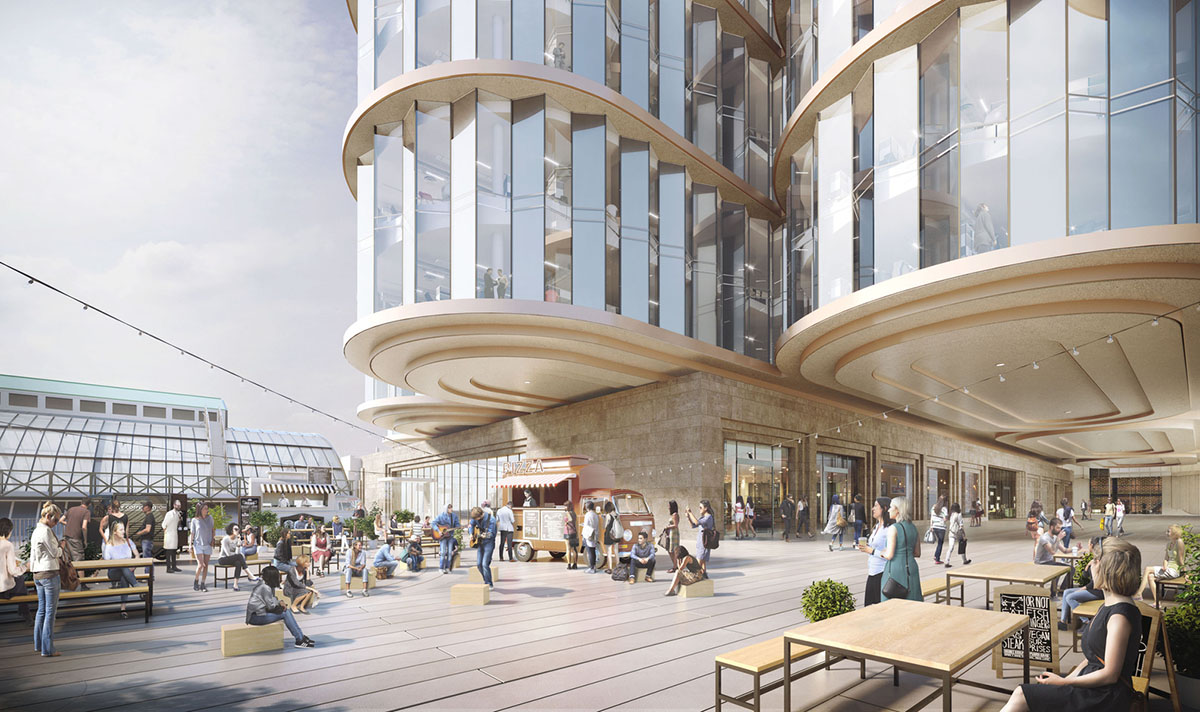 YOO Capital and Deutsche Finance International, which own the historic exhibition centre, submitted plans to Hammersmith & Fulham Council last summer to convert the 14-acre site into a new cultural hub with leading hotels and restaurants, plus performance venues and state-of-the-art office space.
The £1bn project has been approved by planners to go-ahead. The project will include a 1,500-seat theatre, a 1,000-seat performing arts venue, two hotels, a four-screen cinema, a 670,000 sq ft of creative office space, including new co-working space, upgrades to the existing spaces to turn Olympia London into one of the world's top exhibition and event centres and a 200,000 sq ft logistics centre.
Heatherwick Studio and SPPARC will lead the design and implementation of the project, which will also see 2.5 acres of new public space created. The transformation is set to begin from next year, with the first tenants moving in by 2023.
"YOO Capital and Deutsche Finance International are in advanced talks with some of the biggest names in entertainment and hospitality about taking space on the enhanced site and will announce the first commercial partners in the spring," said Olympia London.
New Olympia London is expected to create more than 3,000 new construction jobs over the next five years in addition to approximately 5,400 new jobs for the borough when it is completed. The project will also bring in an extra £9m per year in consumer spending to Hammersmith & Fulham.
"Not only is this great news for London – it's also an example of a British project with European investment creating jobs and opportunities in spite of the current economic and political climate," said Chairman of YOO Capital John Hitchcox.
"We are proud to announce this plan and press 'Go' on a £1bn project that will transform Olympia London into a global force in arts, entertainment, exhibitions and events."
"We will achieve all of this with minimal disruption to the hundreds of inspirational events that will continue to take place at Olympia London during the transformation."
Olympia London has confirmed that the venue will remain open throughout the works. Heatherwick Studio was commissioned to transform London's Olympia into a "world-class" venue last year. Heatherwick Studio released first conceptual design in summer last year.
All images courtesy of Heatherwick Studio
> via Heatherwick Studio