Herzog & de Meuron-designed M+ museum purchases Archigram archive for £1.8 million
Herzog & de Meuron-designed M+ museum, which is under construction in Hong Kong, has purchased the entire archive of Archigram for £1.8 million (USD 2.36 million), reports The Architects' Journal.
Born in the 1960s as an influential British architecture group, whose members include Peter Cook, Warren Chalk, Ron Herron, Dennis Crompton, Michael Webb and David Greene, the archive features tens thousands of drawings, models and photographs that show experimental works of the group produced between 1961 and 1974.
Image © Archigram Archives
M+ museum is currently designed as a world-class museum and as a major cultural institution of Hong Kong, situated in Hong Kong's West Kowloon Cultural District.
Despite the transportation of the works has faced with the controversy by the museum experts to move the works overseas, the UK's government's Department for Digital, Culture, Media and Sport, approved the sale for £1.8 million - although an Arts Council committee block it, reported The AJ.
Previously, museum experts had objected the transportation of the collection overseas, but no buyer could be found to keep the collection in the UK.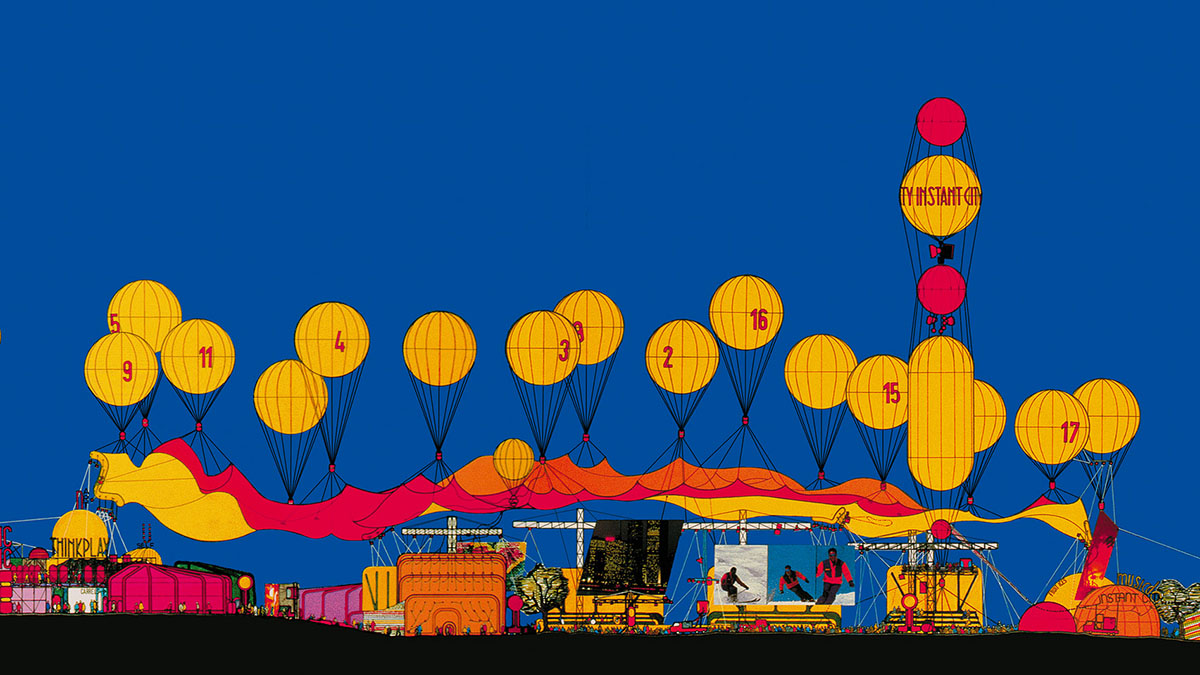 Image © Archigram Archives
As reported by The Architects' Journal, it is explained that only works over 50 years old can be blocked from export, and Archigram's works span both sides of this limit. Hence, the Culture Secretary stated that it was of overriding importance to keep the collection together, and allowed the archive to export toe the Hong Kong.
The entire archive is now kept in a storage of a facility at Southend on Sea in the UK. The involved parties confirmed the export in March 2018.
Image © Deutsches Architekturmuseum
Peter Cook told AJ that he was relieved by the minister's decision. Crompton added that he had previously been keeping the group's works "under various beds and in cupboards [. . .] Now it will be all together in a place which is young and enthusiastic."
In fact, Cook, Webb, Greene and Crompton were willing to take a lower price from an institution that would guarantee the conservation of the archive and would provide a medium for the archive to be made accessible to the public.
The UK's culture secretary Jeremy Wright concluded that an export license should be granted to M+, "on the basis that the issue of overriding importance was that the Archive should remain intact."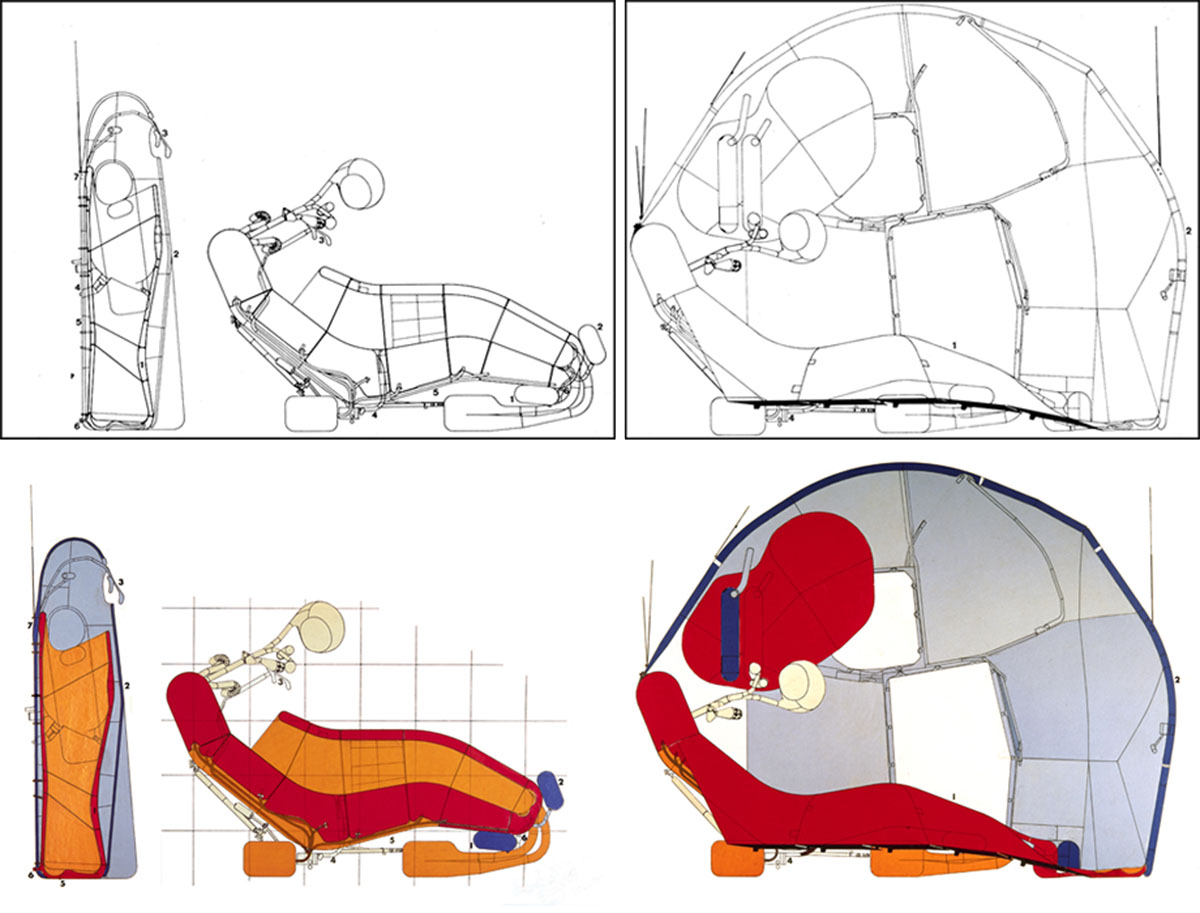 Image © Archigram Archive
"Archigram's influence is broadly well known, but the group's interactions and resonance with Asia, from the Metabolists of 1960s Japan through to contemporary Chinese architects, are less explored. We are confident that having the archive at M+ will prompt new frameworks for seeing Hong Kong," said Aric Chen, M+ curator-at-large and former design and architecture lead curator.
Deputy director and chief curator Doryun Chong added: "The acquisition of the Archigram Archive will greatly enhance M+'s position as a leading voice in the discussion on contemporary architecture, and more broadly, global visual culture, and will also provide a key resource for our ongoing work on architecture in Hong Kong, Mainland China, Japan, South and Southeast Asia, and beyond."
Image © Archigram Archive
M+ will be one of the largest museums of modern and contemporary visual culture in the world. Covering a total of 65,000-square-metre area, the museum is designed by renowned Swiss architects Herzog & de Meuron in partnership with Hong Kong–based TFP Farrells and Ove Arup & Partners Hong Kong, the building will provide an important addition to the cultural landscape of Hong Kong.
Archigram was born as a Pop Art movement that rejects the stereotyped inputs of modernism to move forward the discussion with fantastical buildings and cities where adaptable, mobile and technologically-advanced designs are proposed.
Incorporating several elements like color, collage, fashion, science-fiction, poetry and comics in their representation, the movement were based on neo-futurism, mass-consumerism, dynamism and contemporary technology that can help to create flexible city.
Top image © Ron Herron, 1964
> via The Architects' Journal