Herzog & de Meuron's M+ Museum Tower reaches maximum height in Hong Kong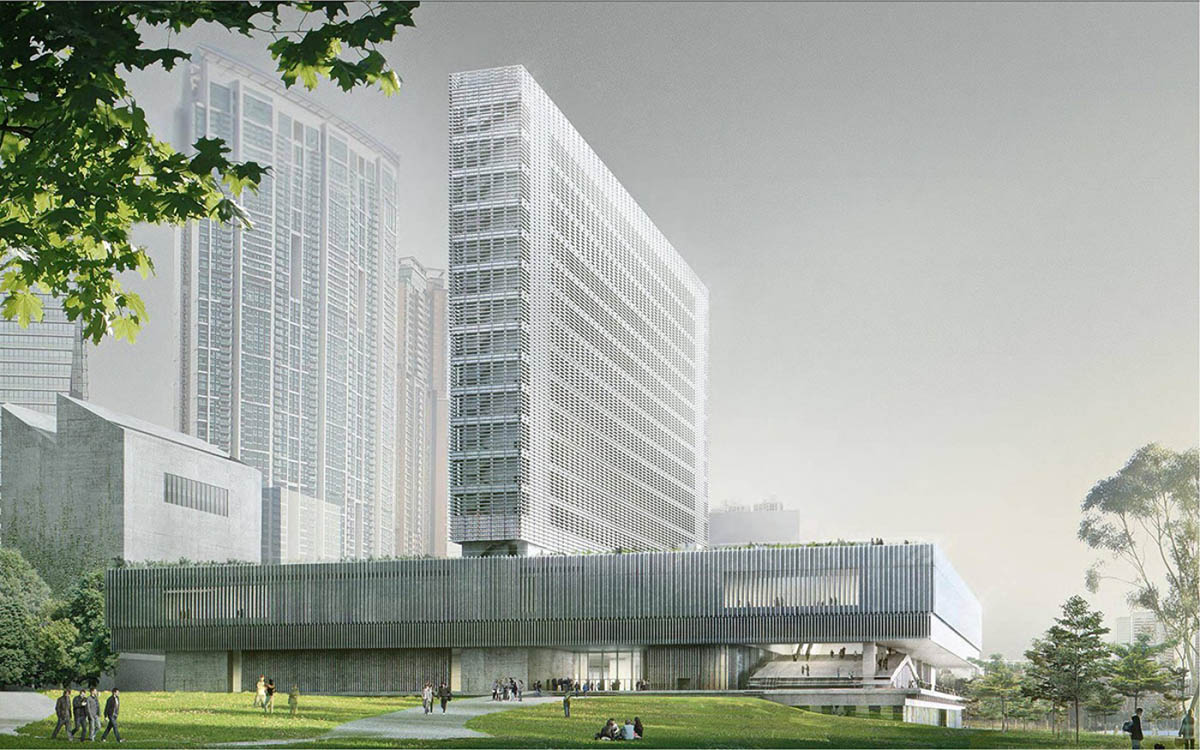 Herzog & de Meuron's new M+ museum tower has reached its maximum height in Hong Kong, as the building is planned to be opened to the public in 2020.
Called M+, the West Kowloon Cultural District Authority (WKCDA) has realized the topping out ceremony for the M+ building on November 30, 2018, the M+ museum is being developed as a world-class museum and as a major cultural institution of Hong Kong.
Comprised of a T-shaped plan, the project will be developed as part of the West Kowloon Cultural District, M+ building is designed as a museum for visual culture focusing on twentieth-and twenty-first-century design and architecture, moving image, and visual art from Hong Kong, Asia, and beyond.
M+ will be one of the largest museums of modern and contemporary visual culture in the world. Covering a total of 65,000-square-metre area, the museum is designed by renowned Swiss architects Herzog & de Meuron in partnership with Hong Kong–based TFP Farrells and Ove Arup & Partners Hong Kong, and the building will provide an important addition to the cultural landscape of Hong Kong.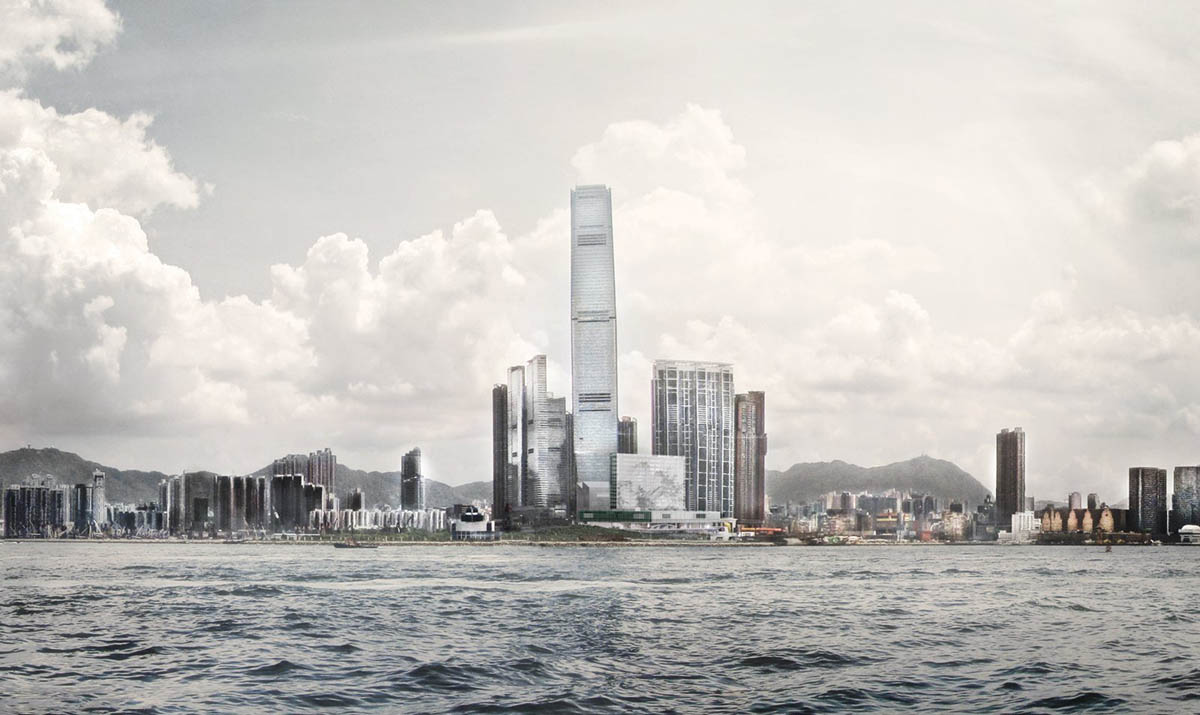 The building will include state-of-the-art spaces, facilities, and functions. Accessible through multiple entry points, the building's horizontal form contains 17,000 square metres of exhibition space, cinemas, a lecture theatre, a learning centre, a museum shop, performance spaces, cafes, a médiathèque, and a public roof terrace that looks out to Victoria Harbour and the Hong Kong skyline.
Soaring up from the horizontal podium is the vertical museum tower, which houses the library, archive, study centre, members' facilities, museum offices, and restaurants, and features an LED facade for the display of moving image works by artists.
"As we mark this major achievement and move steadily towards the delivery of the museum's permanent home, we continue our work to ensure the visibility of M+, in Hong Kong and around the world. Over the past few years, we have been working conscientiously to deliver this world-class museum, and plans for the inaugural exhibitions to be held in this building are advancing steadily," said Suhanya Raffel, Executive Director of M+.
"This planning is essential to introducing the M+ Collections to the public. We very much look forward to moving into M+'s new home, and to opening the doors of the museum in 2020."
Herzog & de Meuron recently unveiled design for historic summit station in Switzerland. The firm also revised plans for the museum of the 20th century in Berlin.
All images © Herzog & de Meuron
> via Herzog & de Meuron