Sacred Architecture: Freedom Park Heritage Site and Museum
Conceived as a means to commemorate those who died during apartheid, there is a tangible mystical quality to Freedom Park. Completed between 2000 and 2008, through a collaborative effort by three architectural firms MMA, Mashabane Rose, and GAPP Architects, It's vision "To be a leading national and international icon of humanity and freedom."
Indigenous knowledge systems form a central part of its conceptual development. This is evinced in its spatial logic as well as sculptural architectural interventions. As well as on a greater cultural level, as it stands as a symbol of a renewed society and re-defined future. A stark contrast of the history it alludes to. Intrinsic to the development of Freedom Park is the story of triumph. This is uniquely tied into its structural development informed by African Process rituals to bring cleansing and healing to a nation.
The first component of the site is the Isivane. Here, soil was collected from afar, where the fallen ones had been buried. The soil was brought back in an effort to acknowledge these departed spirits. Which, according to African conceptual wisdom, systematically brings harmony and restoration.
The second component is the Isikhumbuto, The Garden of Remembrance. This wall of names is surrounded by water. In African Culture, it is believed that departed spirits find refuge in water. They are referred to as Amandawo.
The spatial journey further extends to a small chapel where the eternal flame burns. Next to this gallery is the Moshate, where heads of state are hosted, defining a successive journey of struggle.
Freedom Parks extensive site plan is based on a layout of a homestead of a traditional healer who was consulted in the conceptual phases of the development, as part of the necessary divining process that went into its design and planning. Culminating in a unique architectural landscape, lending the heritage site a land art dimension.
According to the Architects, Mphethi Morojele this feature is a significant achievement. "Underpinning the concept of Freedom Park is the notion of restorative justice"..."How does one achieve this architecturally, with out indulging in binary monumentalism"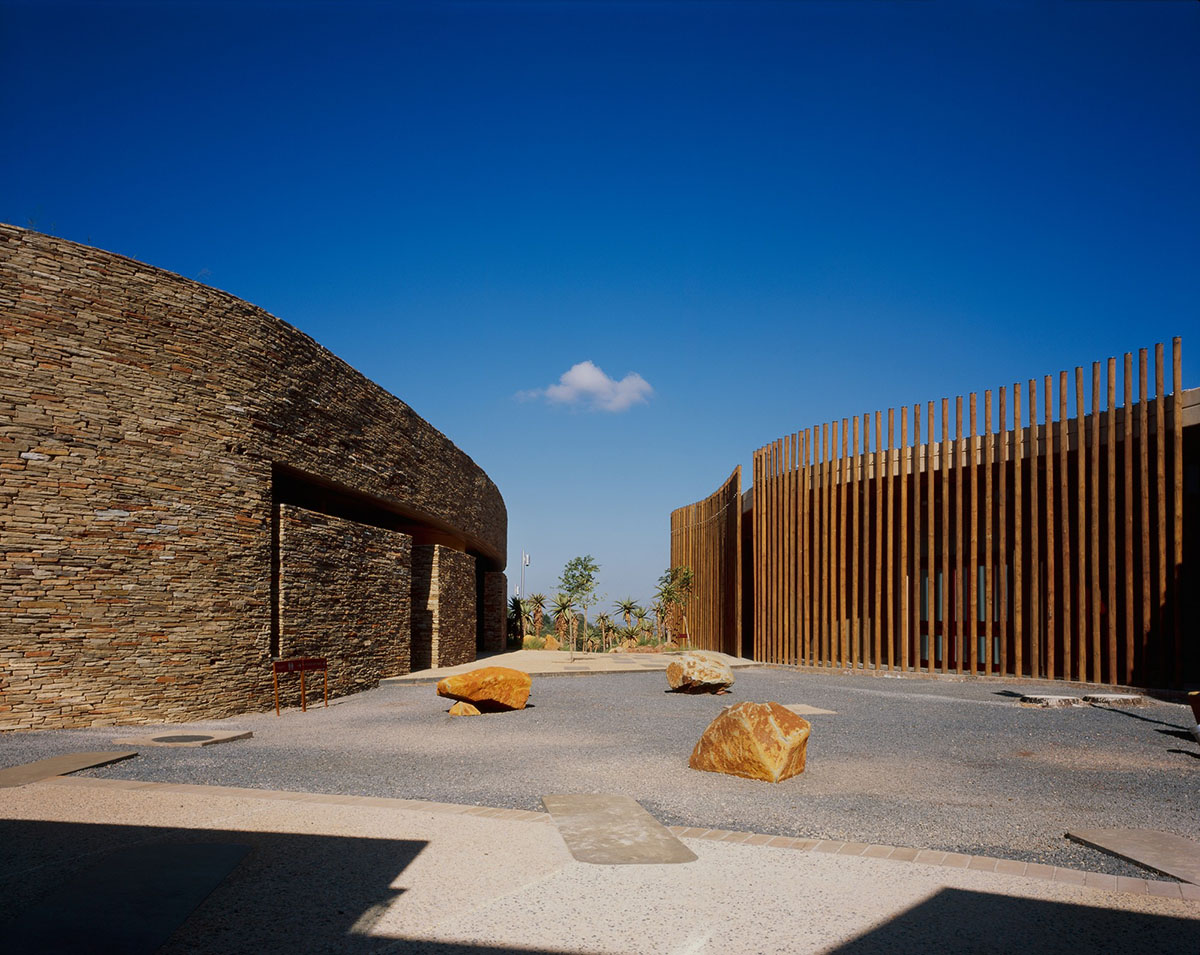 The third component of Freedom Park is Hapo Museum, where the story of the struggle is narrated. This is is done through African modes of story telling. The programmatic functions of the Museum are emphatic on communicating an African Philosophy to the world.
A philosophy that also extends to the Museums Design. The boulder scheme of Hapo is emblematic of the African landscape. Each of the 10 Boulders is clad in copper, signifying Royalty.

Still informed by indigenous knowledge systems, essential elements: stone, water, fire, indigenous trees, plants are utilized as part of the healing and restorative science of the site. Including mimetic sculptural forms that can be seen with the 30 metre high steel reeds encircling the site. These serve as ancestral connective elements, qualifying the presence of those that are remembered.
These design sensibilities - process rituals, building processes and technology, site layouts and resource choices are all broader notions of African Cosmology applied to symbolic reparation.
Inventive multi functional building elements such as openings in walls and light wells in the museums interior all speak to the qualitive process of tying in an indigenous sensibility to a universal condition.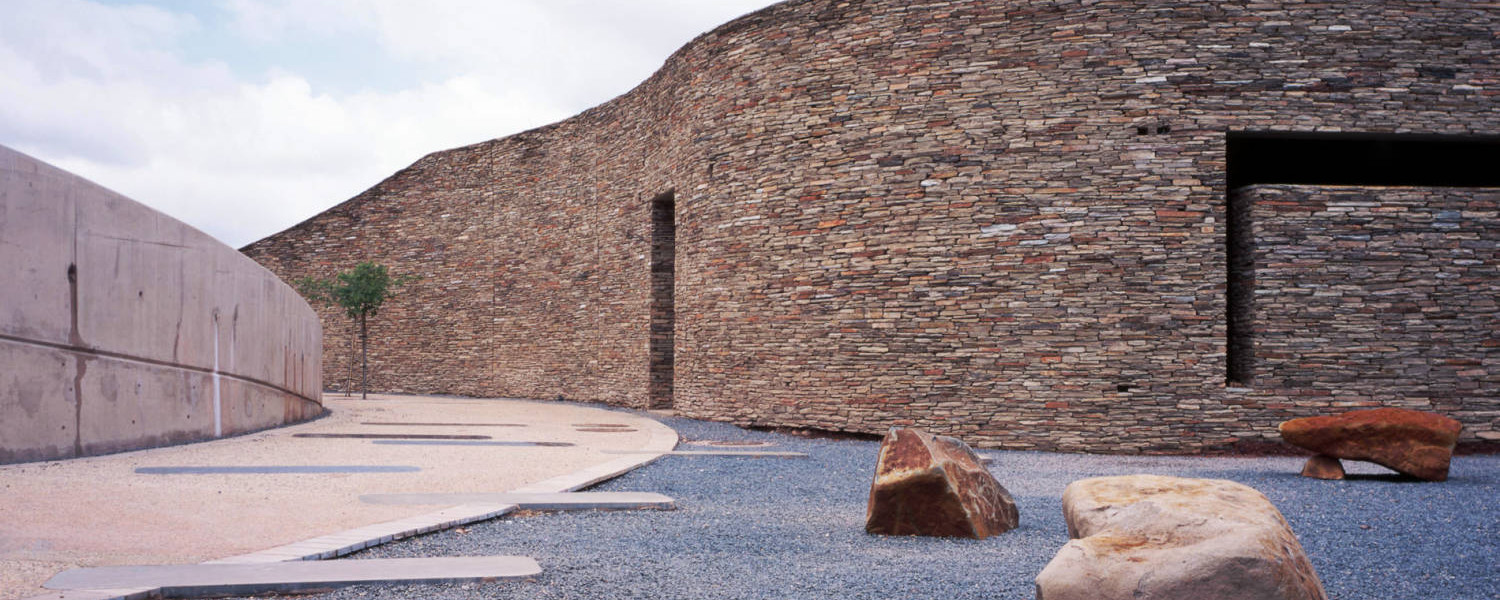 All Images © Graham A Young
> via MMA