Zaha Hadid Design releases Women's Activewear Collection 2019 for Odlo
Zaha Hadid Design has released design for a performance-base sportswear for Odlo, a leading international sports performance brand. After designing a wide range of jewellery pieces, limited edition furniture pieces, interiors, exhibition, and set-design, ZHD now started to get a new perspective in fashion, more specifically, in functional sportswear.
ZHD, working a sister company of ZHA on contemporary design, is led by co-directors Woody Yao and Maha Kutay. Pushing the boundaries of contemporary design, ZHD implements the latest technological and material advancements in design, in collaboration with the world's most respected brands.
ZHD designed Odlo's Women's Activewear pieces for its spring/summer 2019 collection. With more than 70 years of experience, this Swiss brand with its Norwegian roots is the original inventor of performance base layer clothing and now creates exceptional clothing for active lifestyles all year round.
The new pieces, themed as "Layered Space", were designed by adapting to the anatomy and physiology of the human body, the collection incorporates layering techniques to give optimum performance and design. Dubbed as 'Zaha' line, the new collection comprises a parka, tights and bralette.
Being translucent and breathable, the parka incorporates a subtle flock-print on the inside which increases comfort and ensures the fabric does not stick to the skin.
Zaha Tights with their sophisticated warp knit technology ensure a perfect fit and full freedom of movement. Their integrated net structure makes the tights look sensual, lending them an elegant touch at the same time. What makes Zaha Hadid Design's design language so distinctive is the seamless fabric transitions and the clear contours.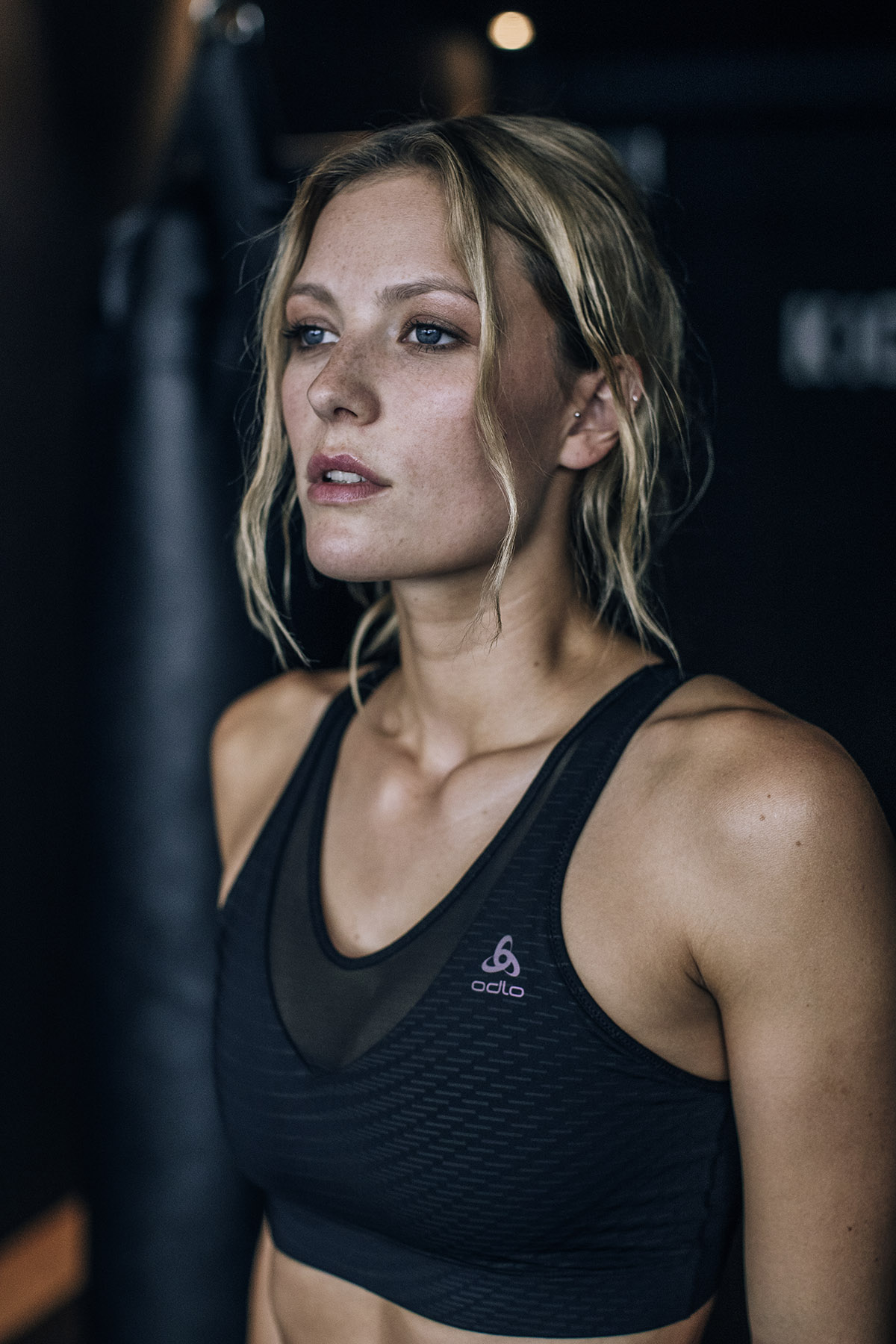 The Zaha Bralette radiates elegance and femininity and is also a real eye-catcher, reinventing the layering effect in a unique, very appealing design.
The sports bra provides support and incorporates Odlo's organic body-mapping concept with its flowing net structures in a surprising way. At the same time, the Zaha bralette convinces by the combination of ease and superior flexibility. Women who dare can also wear this "must-have" as a top.
The tights use warp knit technology and an integrated net structure with seamless fabric transitions to ensure a perfect fit and temperature regulation with full freedom of movement. The bralette integrates bio-centric body-mapping and a net structure to give maximum flexibility and climate control.
All images courtesy of ZHD
> via ZHD