Rethinking the Future announces winners for Global Architecture & Design Awards 2018
The Rethinking the Future (RTF) has announced the winners of the 2018 Global Architecture & Design Awards 2018, given to "projects showcasing excellence in innovation in creative architecture & design projects". This year, 748 projects were registered from more than 50 countries, spanning architecture, landscaping, urban design, product design and interior design categories.
"These projects demonstrate how design can make a positive impact on communities around the world," said Sven Shockey, Vice president and Design Director, SmithGroup, one of Jury Members at the Awards.
Rethinking The Future has been hosting Awards for six years now, some of the past Winners includes, Bjarke Ingels Group & Dialog, Perkins Eastman, Page, RTKL, AHR, Aecom, Henning Larsen Architects, CAZA, DLR Group, Behnisch Architekten, UNStudio, HOK, Gensler, HKA, LMN Architects, LAN Architecture, WOW Architects, EYP Inc., Line and Space LLC, IDOM UK Ltd, Sanjay Puri Architects, Christopher Charles Benninger Architects.
Scroll down to see all winners by category:
1st Award - Commercial (Built): Five Manhattan West by REX
Originally completed in 1969, 450 West 33rd Street (now Five Manhattan West) is an exemplar of late Brutalism. Its steel bridge structure spanning Penn Station's rail lines supports a cast-in-place concrete column-and-slab frame, with 20-degree-sloping perimeter columns and walls, massive floor plates (86,000 sf to 124,000 sf), and unusually high ceilings (16.5 ft).The building's enclosure was originally composed of precast concrete fill-in panels with integrated windows. During the 1980s, the building's hard beauty was neutered when its external structural elements were painted beige and its fill-in wall panels clad in brown-colored metal siding.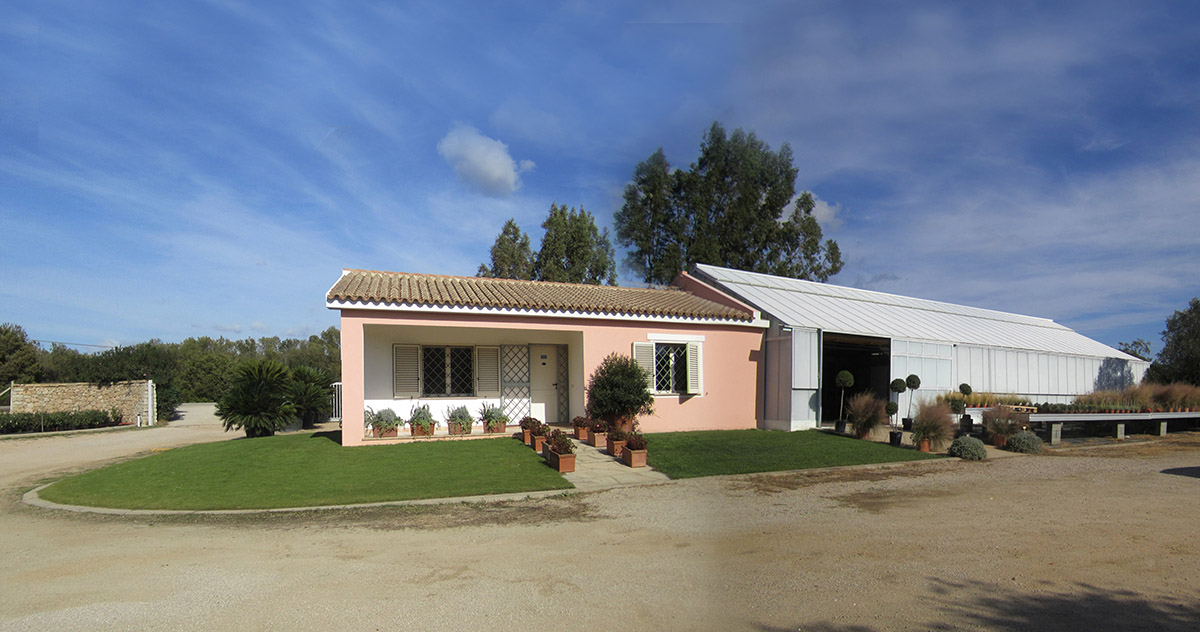 1st Award - Commercial (Concept): Floriculture by Scannella Architects
Nestled in the historic Gallura, with the context of Sarri di San Pantaleo, there is Innavoflora nurseries. A company grown over time without proper programming, also thanks to the new generation, wants to achieve a new identity in relation to the increases in efficiency and productivity.
1st Award - Cultural (Built): Bunjil Place by fjmt
Bunjil Place is an example of a new form of community and civic building. It is not a single use, or single facility that tends to divide and separate a community by interest, eduction or culture, but an inclusive hybrid form of public building, reflecting and embracing our diversity.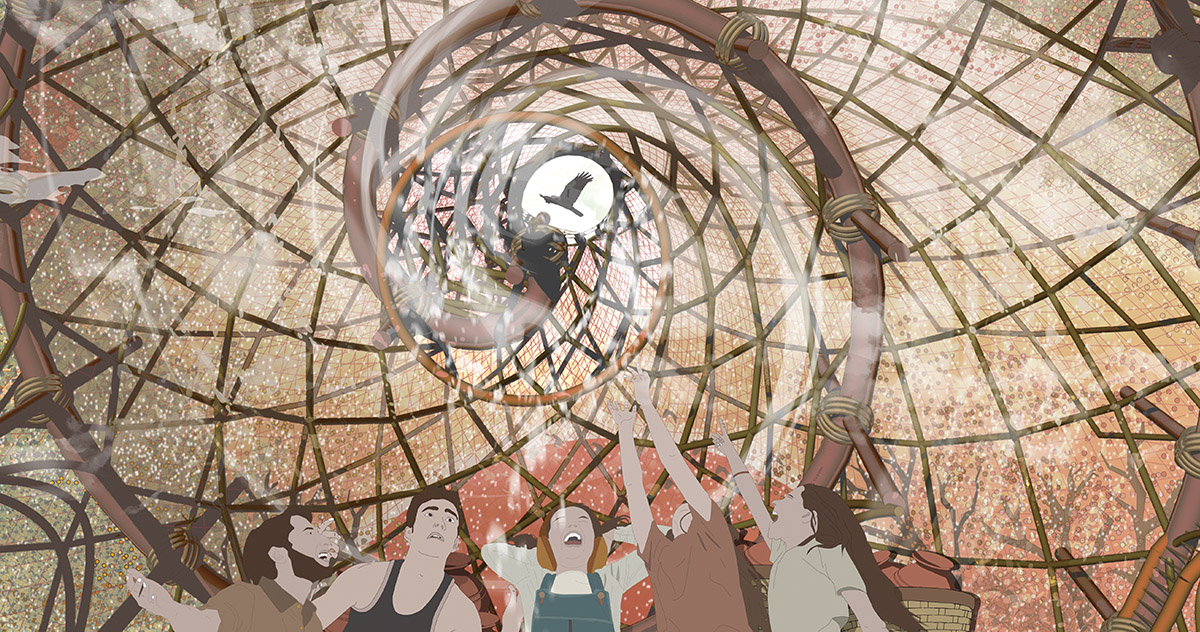 1st Award - Cultural (Concept): Pilgrimage of everyday life by Tzu-Jung Huang, Chia-Wei Chang, Mu-Hwai Liou
The project mainly tackles water-related issues and explores the ideal prototype of an egalitarian community centre which serves for all people. By introducing the fog catcher technique, it proposes to create a multifunctional gathering place for casual interaction, knowledge sharing, rites and so on.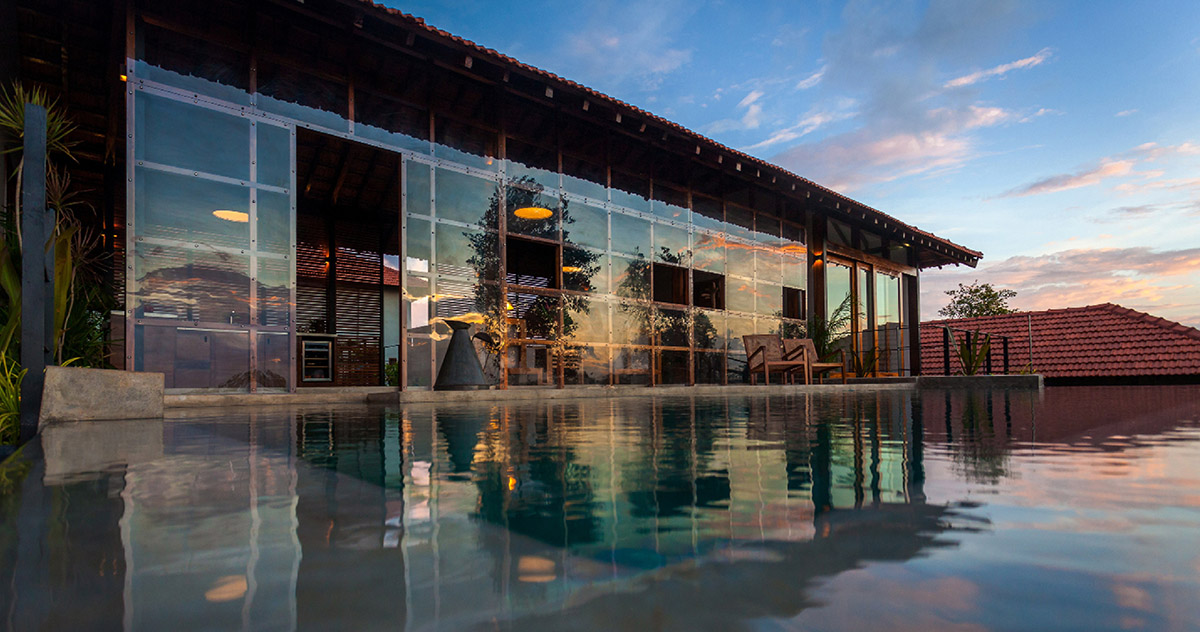 1st Award - Hospitality (Built): Coco Shambhala by Elements Design Studio
A stay in property cannot simply be defined as a holiday, it is an experience that will revive, revitalise and reawaken guests to the wonder of architecture and nature working together to provide a haven of serenity within Sindhudurg.
1st Award - Hospitality (Concept): The Red Mountain Resort by Johannes Torpe Studios
The Red Mountain Resort is a spa and wellness retreat that offers guests a sensory escape into the breath-taking Icelandic nature and simultaneously invites them to embark on a journey of self-discovery.
1st Award - Housing (More than 5 Floors) (Built): Banksia, New Quay by Mcbride Charles Ryan
Banksia is Melbourne Docklands most recent building, located on the northern waterfront of the docklands. On a 9 Ha strip of waterfront, the location offered a unique opportunity to bring further diversity and urban legibility to this important urban waterfront precinct. The site is located directly opposite the boat mooring and future ferry terminal and is aligned with the docklands retail precinct, Harbour Town, to the north. Between this new development and Harbour Town is a new public park.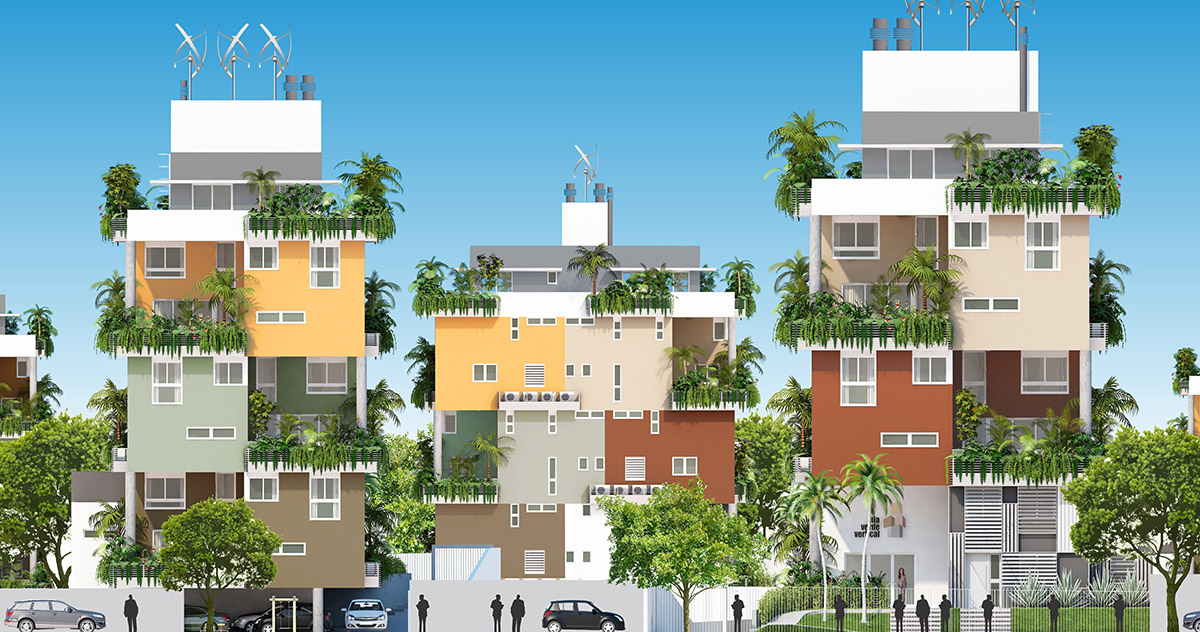 1st Award - Housing (More than 5 Floors) (Concept): VVV (Vila Verde Vertical) by Ferretti Ruggeri Arquitetura
The metropolises, generally in the world, are usually gray sceneries with practically no green areas and an unhealthy urban environment. This situation, although real, is not what the people who live in it desire. The buildings in the cities, most of them, act as real obstacles blocking lighting and natural ventilation in the urban environment. Moreover, the unbridled and unplanned growth of the cities and the construction massification degrades and provokes insalubrious problems to the urban environment.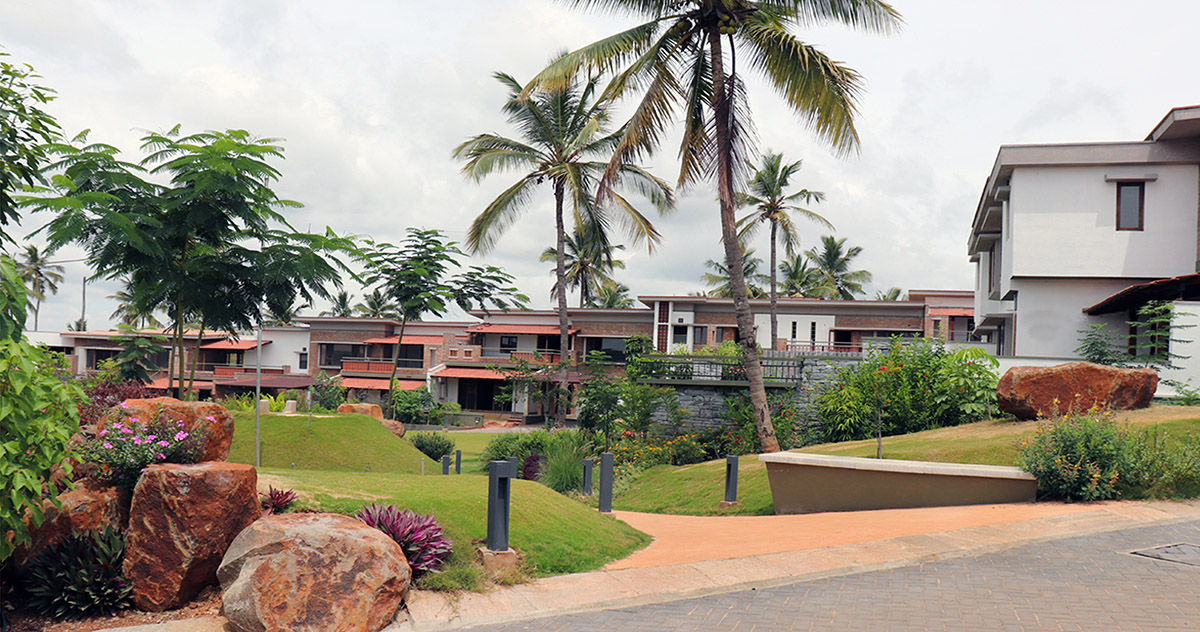 1st Award - Housing (Upto 5 Floors) (Built): Malhar Patterns by Good Earth Eco Developments Pvt. Ltd
The prevalence of urban settlements today is a showcase of isolated houses caging themselves from their surroundings with no gardens. The ubiquitous communal spaces and natural surroundings that enabled the residents in a rural setting to socially interact and live in tranquillity is amiss today.
1st Award - Housing (Upto 5 Floors) (Concept): Structured Symbiosis by HKS RVA
To the people of Mumbai, the word Koli is synonymous with the indigenous fisher folk of the island city. The Kolis have a treasure trove of practices, folk music and dance that is continuously disappearing between newer generations.
1st Award - Institutional (Built): Nandanam Kindergarten by PATH Architects & Planners
Nandanam Kindergarten is located in Cultural Zone, close to Matrimandir- the spiritual center of Auroville, Tamil Nadu, India. It was conceived when the children in Auroville outgrew the student intake capacity of the existing Kindergarten. The project was built in four phases starting from 2006 and was completed in 2014. Each phase took 9 months to complete and commenced as funds were available.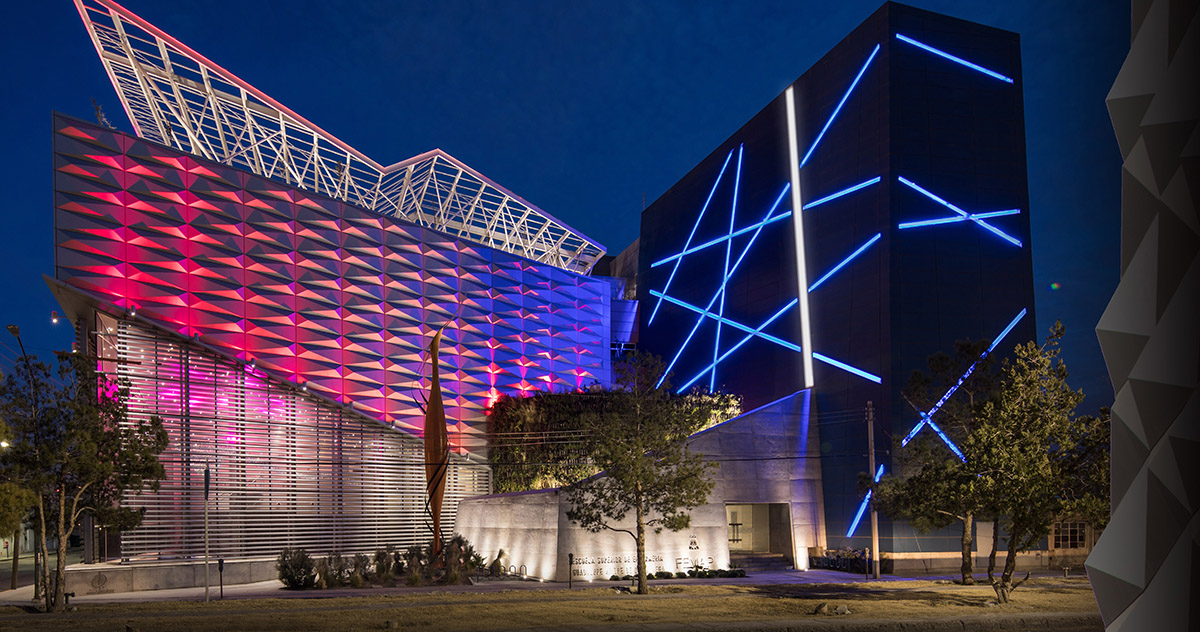 1st Award - Institutional (Concept): FEMAP Nursing School by Grupo ARKHOS
Juarez, Mexico, resiliency is what best describes this city, a border city, bridging North and Latin America, a city of migrants and hardworking people, where resources are scarce, and the environment is harsh. Where cultures merge, and technologies, construction methods and materials are fused in an architecture that expresses that melting pot. FEMAP school is a project inserted in an area desolated and impoverished by crime and lack of public investment, as a mean to transform its surrounding environment, this non-for-profit entity, is aiming to transform thousands of students lives, their families, and the community.
1st Award - Interior - Commercial (Built): Hummingbird by REdesign.build
The small Café opens in the morning with coffee; serves breakfast, lunch and dinner, and stays open late as a cocktail bar. The Event Space is programed for ultimate flexibility with a private room in the mezzanine, large bar, and 3200 square feet of high ceiling raw warehouse space that can be partitioned off with theater curtains. There are weddings, receptions, concerts, large dinners, movies and charity events there. The Café and the Event Space are owned and operated by the same owner. This allowed each business to share the restroom core, creating efficiency and economy of space.
1st Award - Interior - Commercial (Concept): Huanjiang Sales Office by Harmony World Consultant & Design
The long flow of history, the dock landscape and an industrial atmosphere has become spirit the Huanjiang salesroom project in Pudong. Industry is where this contemporary design project draws its inspiration. The two are intertwined creating a unique picture of today's society. Only by returning to the calm origin of culture, we can then construct present. The designers stand upon this principle that changed the Huanjiang Sales Center into an aesthetic space of historical charm and profound artistic charisma.
1st Award - Interior - Corporate (Built): Etsy by Gensler
Blurring the lines between workplace and habitat, Etsy's new global headquarters in Brooklyn is the largest Living Building Challenge Petal-Certified building in the world and the only LBC certified building in New York City. The design aspires to be a fully independent, regenerative ecosystem that sets a bar for a more dynamic and robust interpretation of sustainability. The project performance criteria looks beyond basic LEED criteria, challenging conventional notions of what is possible in a commercial office space. Through its overarching materials story—sustainable, authentic, local, reclaimed—and its green embrace—nature permeating the space—the headquarters advances the potential for sustainability at all levels.
1st Award - Interior - Residential (Built): 123 Hillcrest by REdesign.build
This single-family home intentionally avoids mimicking neighboring architecture, identifying instead with the founding spirit of place. The home's form is an outgrowth of the neighborhood's cultural roots: respect nature, modern living and individual expression. The home integrates four levels of modern, indoor-outdoor living and honors its owners' aspirations for a progressive and sustainable home.
1st Award - Landscape Design (Concept): The Last Green Fortress by Meng-Hsuan Yang, Tzu-Jung Huang
Urban forests play a vital role in the health, social framework and economic sustainability of a city. Infrastructure growth is absorbing the urban forests of Indian Metropolitan cities. Landscape design of Ecospace exhibits, how corporate office parks can contribute to the making of urban forests. These models if replicated in the city will help in improving overall living conditions of the cities.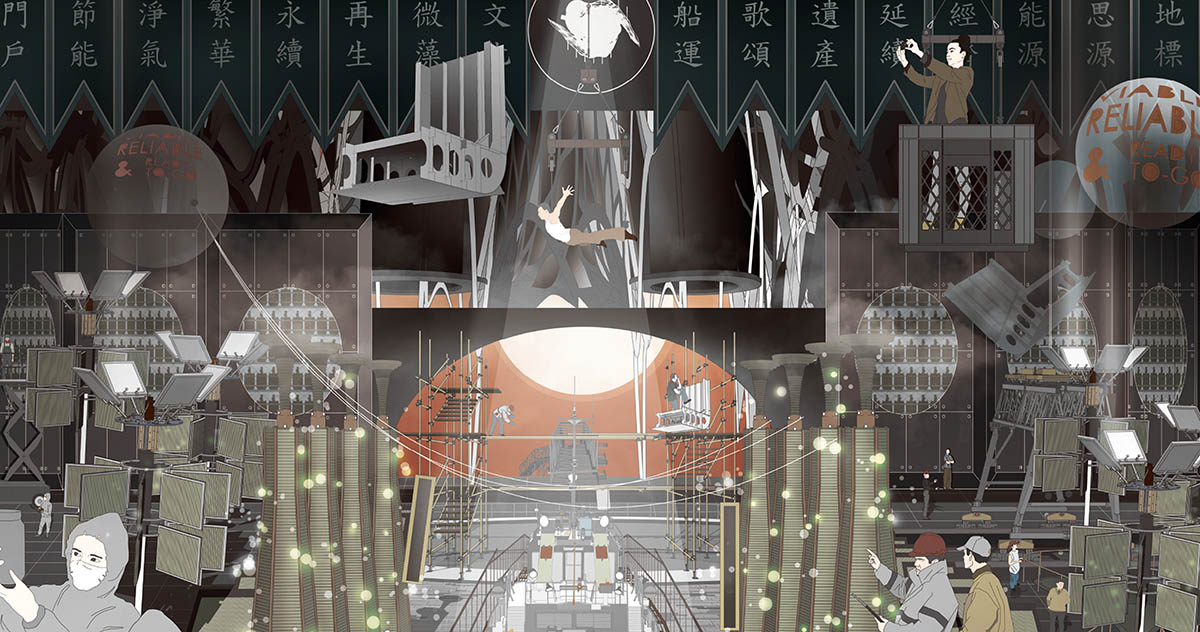 1st Award - Landscape Design (Built): Ecospace Corporate Park by Salient
The Last Green Fortress, a visionary regeneration project, is in reaction to recent pressures facing a Hogmaogang village, specifically focusing on the ongoing threat of the environmental and pressing issues regarding the welfare of the area. The scheme addresses aggravating airborne pollution caused by the ship-breaking industry adjacent to the village, which has been the major issue since the 1970s, by revolutionising the typology of the ship-breaking yard with the pioneering use of local algae cultivation technology while re-developing communal identities for Hogmaogang inhabitants at the same time.
1st Award - Mixed Use (Built): ECO House by BIOME Environmental Solutions Pvt. Ltd
Eco house is an attempt to meet basic human needs within the home, relying minimally on external resources. The house constitutes three parts – a basement home-office, the main house and a rental penthouse. The penthouse is an added income source. Water is supplied from rain, ground water and reclaimed waste water. Nutrient-rich water from kitchen sinks, black water and urine is treated separately and used as soil fertilizer, reducing the quantum of waste. A substantial terrace is dedicated to growing food, exemplified as an urban farm.
1st Award - Mixed Use (Concept): Ryde Triangle by Studio Niko Kapa
The Ryde Civic Centre site is prominent in the local and regional context. Sitting at the crest of a ridge-line running northeast and southwest through Ryde town centre and situated 12 kilometers from the centre of Sydney, the Site presents an opportunity for speculation about the identity of town centers relative to proximate major centers.
1st Award - Office Building (Built): Engie Headquarters by Park Associati
The project proposes a complete renovation of a poor architectural quality building from the beginning of the '80s, outdated in terms of energy and distribution. The refurbishment converts the building into a contemporary property suited to the developing surrounding area, which has recently acquired strategic importance because of the opening of the new underground station. A relevant focus of the project has been the improvement of the building's energy performance, that made it possible to achieve the LEED Platinum certification.
1st Award - Office Building (Concept): The Vertical Village by Cove Burgess Architects
In the centre of London, creative business is being forced out by rising rents, and a lack of affordable, flexible space. Our proposal addresses that problem by creating '21st Century warehouse space' specifically aiming at start-ups and small business.
1st Award - Pop-Ups and Temporary Structure (Built): The Bonjour India Experience by SpaceMatters
A one-of-its-kind travelling exhibition that celebrated Indo-French collaboration, the project combined art, architecture, experience design and urbanism. The 9 meter high, 800 square metres and 40 tonne installation travelled approximately 3500 kilometres from the iconic India Gate in Delhi to Cross Maidan Garden behind the historic Churchgate Station in Mumbai to become the star attraction of the world's largest book fair in Kolkata welcoming more than 180,000 people over the 30days across the three cities.
1st Award - Private Residence (Built): Península House by Bernardes Arquitetura
Peninsula House, a weekend home in a coastal city close to São Paulo, is composed of three stacked abstract volumes which have been delicately positioned on a steep slope overlooking the Atlantic Ocean for minimum topographic impact. The house is divided in three parts: the rectangular base and the triangular superior volume, which have more private areas; and the transparent space in-between them where the common areas are located.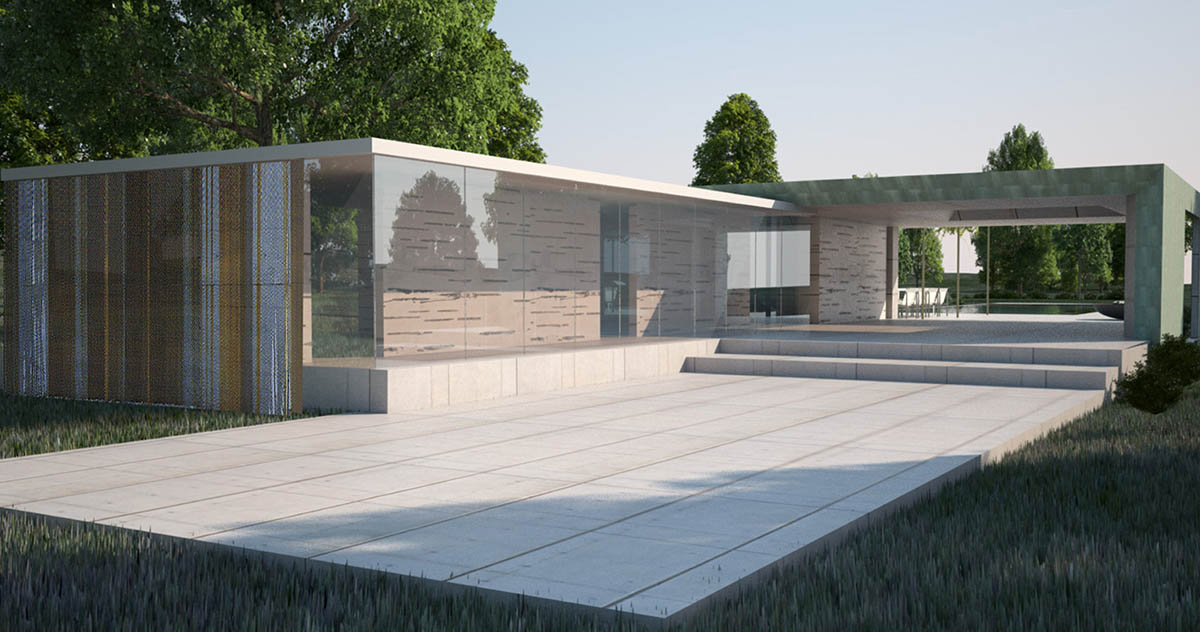 1st Award - Private Residence (Concept): Shelter Island Pool House by Reddymade
This project, a 1,240 square foot insertion of a pool and pool house onto a wooded site on Long Island in New York, seeks to harmonize the built landscape with the natural landscape. The design responds to the client's need for guest space and an outdoor recreation area and takes as its narrative the integration of the elements: fire, water and earth, organizing them into a sequential progression on the site.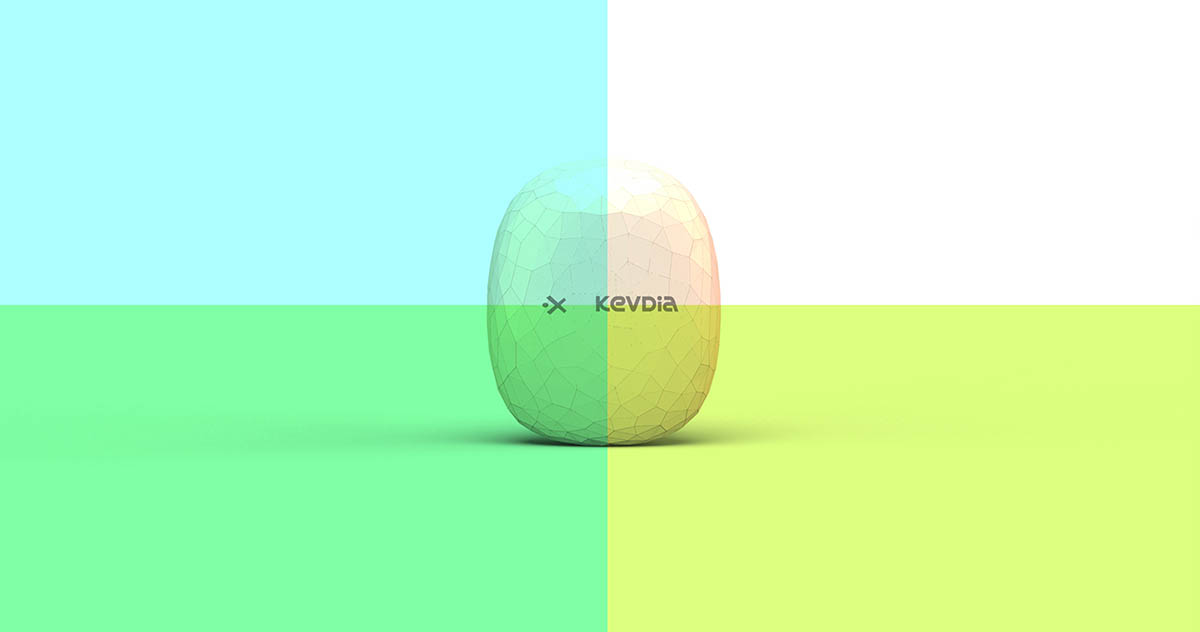 1st Award - Product Design - Fashion, Lifestyle (Concept): Backpack Kevdia by Michael Dimou and Manos Maganiaris
This project is to improve the lives of people with lack of vision or hearing and carefree characters who are constantly connected to the internet. It is also a backpack that can respond to sports that other backpack can not. It is also distinguished for its durability under adverse conditions.
1st Award - Product Design - I.D. Elements (Built): Allies in Style by Knock On wood
Celebrating wood in its true form, our Allies in Style are small flat strips of wood joined together to form the top of the table. Allies, a range of coffee tables and side tables, is a result of a global learning experience in a chair design course at the Danish Skole of Design. Various repetitions and reiterations led to the formulation of Allies. The pattern of the table is the result of gluing strips of wood together.
1st Award - Product Design - I.D. Elements (Concept): huja by TRESarchitects
The shape of the lamp is lightweight, inspiring and reflects usability and the chosen manufacturing process. The uniqueness of craftsmanship highlights minor imperfections in the surface and shape. As a whole, the lamp is neutral.
1st Award - Public Building (Built): Town Hall Eysturkommuna by Henning Larsen
In the darkness of the Faroese winter, a truly special building bridges not only the river in the village of Norðragøta but unites two municipalities that merges into one community of Eystur.
1st Award - Public Building (Concept): Eco-Friendly Waste-Transfer Station by Dattner Architects
Late Twentieth Century cities developed ecological solutions to the problem of waste disposal by recycling, large scale composting, converting garbage into alternate energy through incineration or creating new landforms out of municipal waste. These measures offset some of the pollution to land, water, and air associated with trash disposal.
1st Award - Sports & Recreation (Built): University of British Columbia Aquatic Centre by MJMA
In 2012, UBC sent more swimmers to the London Olympic Summer Games than anywhere in Canada and had the most successful swim team in the country. Meanwhile the explosive market-driven expansion of the Endowment Lands and burgeoning Campus Community created the fastest growing youth and family population in the Lower Mainland.
1st Award - Transportation (Built): Restyling Vigna Clara Station Rome Italy by Amaart
The aim of the project design is to generate new Urban Connection with the city area in which it is located. Create a synergic and dynamic fusion between the architectural function and the principles of the composition in which Man is the base reference and measure of the complex design.
1st Award - Transportation (Concept): The Yellow Line by & Rundquist
Stockholm grows with more than 35.000 inhabitants every year and this poses a challenge for the sustainable development of the region and the way it meets the increasing need for housing and workplaces. An essential condition for tackling these challenges is to expand the public transportation network.
1st Award - Urban Design (Built): Randall's Island Redevelopment by Ricardo Zurita Architecture & Planning, P.C.
An oasis in the middle of New York City, public parkland in Randall's Island comprises most of the island in the East River, between East Harlem, the South Bronx and Astoria, Queens. The redevelopment of this important public park is the largest city-funded initiative dedicated towards improving sports fields and recreation facilities in over a century.
1st Award - Urban Design (Concept): Ri-Gjanica _ Urban and Landscape Regeneration of Fier's City Center by MAU Architecture
The project's strategy aims to increase those elements that characterize Fier's identity, to achieve the reconstruction of a series of relationships that have conditioned the quality of life of its citizens.
World Architecture Community is Media Partner of Rethinking the Future. To see full results kindly visit the RTF's website.
All images courtesy of RTF
> via Rethinking the Future