Toshiko Mori wins 2019 AIA/ACSA Topaz Medallion for Excellence in Architectural Education
Japanese architect Toshiko Mori, FAIA, the founder and principal of New York-based Toshiko Mori Architect, has been named as the recipient of the 2019 AIA/ACSA Topaz Medallion for Excellence in Architectural Education by the American Institute of Architects (AIA).
The AIA/ACSA Topaz Medallion honors an individual who has been intensely involved in architecture education for more than a decade and whose teaching has influenced a broad range of students.
"Toshiko is an indefatigable advocate of architecture in the broader halls of academia and a formidable institution builder whose determination, patience, and hard work have earned her the broad respect and admiration in academia at large, in the profession, and wherever she has been called to represent architecture," wrote Jorge Silvetti, Int'l Assoc. AIA, in a letter supporting Mori's nomination for the Topaz Medallion.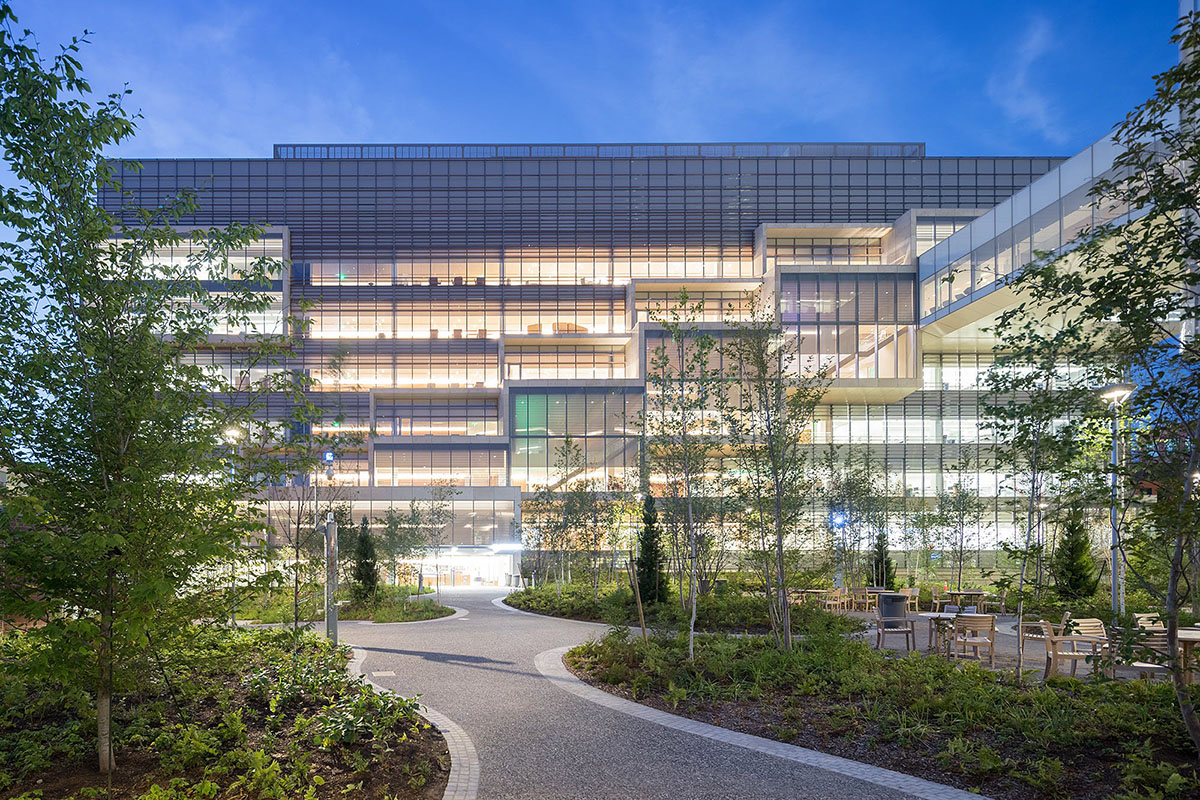 Novartis Institutes for BioMedical Research. Image © Iwan Baan
Mori embarked on her teaching career at the Cooper Union School of Architecture in 1983 at the invitation of then-Dean John Hejduk. In 1995, at the Harvard University Graduate School of Design, where she continues to teach as the Robert P. Hubbard Professor in the Practice of Architecture, Mori became the first female faculty member to receive tenure, and the first and only to serve as chair of the school's architecture department. In her time as chair, a position she held from 2002 to 2008, Mori launched a number of initiatives aimed at expanding the craft and context of architecture.
Thread Artist Residency and Cultural Center. Image © Iwan Baan
By welcoming emerging talents as junior faculty members and visiting professors, focusing on material studies, and developing seminars that position architecture as a solution to global challenges, she has instilled in a generation of design professionals a broader, more holistic perspective.
Mori's teaching philosophy is rooted in respect for individual talent, teased out with sensitive guidance and productive dialogue. At Harvard she has coordinated core studios, served as thesis director, and led courses on textiles and fabrication methods. In her current role as professor in the Practice of Architecture, she leads advanced seminars and travels with students across the world, from Finland to Senegal, encouraging the consideration of local contexts and community interests in their work.
House in Ghent. Image © Paul Warchol
"Toshiko the educator exercises the same generosity towards the students as she does her colleagues and imbues each conversation or review with empathy that very few architectural critics have," wrote Hashim Sarkis, dean of MIT's School of Architecture and Planning, in a letter supporting Mori's nomination.
"What is unique about her teaching is the way she establishes open conversations with modern architecture through specific inquiries into specific projects, which then open up ideas to develop and evolve."
Mori's stellar record as a teacher is paralleled by her achievements as a practitioner. Alongside her commitment to education, Mori has since 1981 maintained her own New York–based practice, Toshiko Mori Architect PLLC. Her firm has completed master plans for institutions such as the Brooklyn Public Library's Central Library and Buffalo's Botanical Gardens, and has completed projects for Brown, Syracuse, and New York universities.
Her artist residency and cultural center in Sinthian, Senegal, received a 2017 AIA Architecture Award and was named one of Time Magazine's "World's Greatest Places." Additionally, Mori has played a key role in the restoration of buildings by Frank Lloyd Wright, Marcel Breuer, and Paul Rudolph.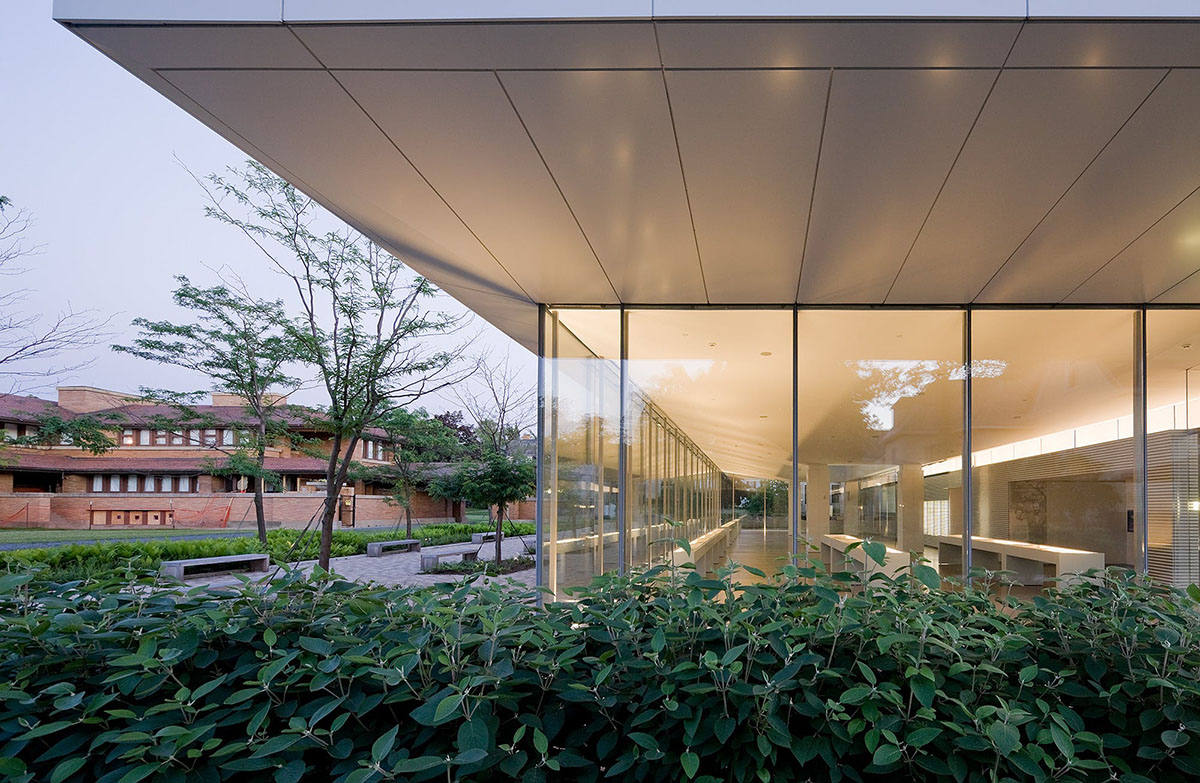 Eleanor and Wilson Greatbatch Pavilion at Frank Lloyd Wright's Darwin D. Martin House Complex. Image © Iwan Baan
While she is regularly invited to participate in international juries, Mori has also attracted some of the profession's highest honors, including the an award in architecture from the American Academy of Arts and Letters, AIA New York's Medal of Honor, and induction into the American Academy of Arts & Sciences. Last year she became the first architect in over a decade to receive the Farnsworth Art Museum's Maine in America Award.
"One could list the accolades and cite the praise ad infinitum," Nicholas Fox Weber, executive director of the Josef and Anni Albers Foundation, wrote of Mori. "The reason Toshiko Mori merits the Topaz Medallion is because she is without equal as a teacher and architect. She has a wonderful sense of the truest values of architecture and imparts it on a myriad of fronts."
The international jury composed of Donna J. Kacmar, FAIA, Chair, University of Houston, College of Architecture and Design, Houston, TX, Evelyn M. Lee, AIA, Newmark Knight Frank, Oakland, California, Donna Robertson, FAIA, Illinois Institute of Technology, College of Architecture, Chicago, IL, Amelia (Amy) Rosen, Assoc. AIA, AIAS President-elect, Carnegie Mellon University, Pittsburgh, PA and Adele Naudé Santos, FAIA, Massachusetts Institute of Technology, Cambridge, Massachusetts.
Top image: Toshiko Mori, image © Ralph Gibson
> via The AIA