Fran Silvestre Arquitectos completes Hofmann House with extruded roof in Valencia
Valencia-based Fran Silvestre Arquitectos has complete a new villa in a beautiful landscape in Valencia, Spain, a consolidated landscape is surrounded by gardens, a large and elongated plot with a distant view of the sea and a pleasant breeze.
"This is the searched and lucky starting point trigger of this story," said Fran Silvestre Arquitectos regarding the concept of the project. Named Hoffmann House, the two-story house is mainly comprised of an extruded roof and half-back wall in which the house presents full transparency towards this mesmerizing garden.
Encompassing a total of 350-square-metre, the project is made up of three elements to create pure and minimal appearance. An extruded cover in the longitudinal direction of the ground with a "T" shape is the framework in which space is inhabited.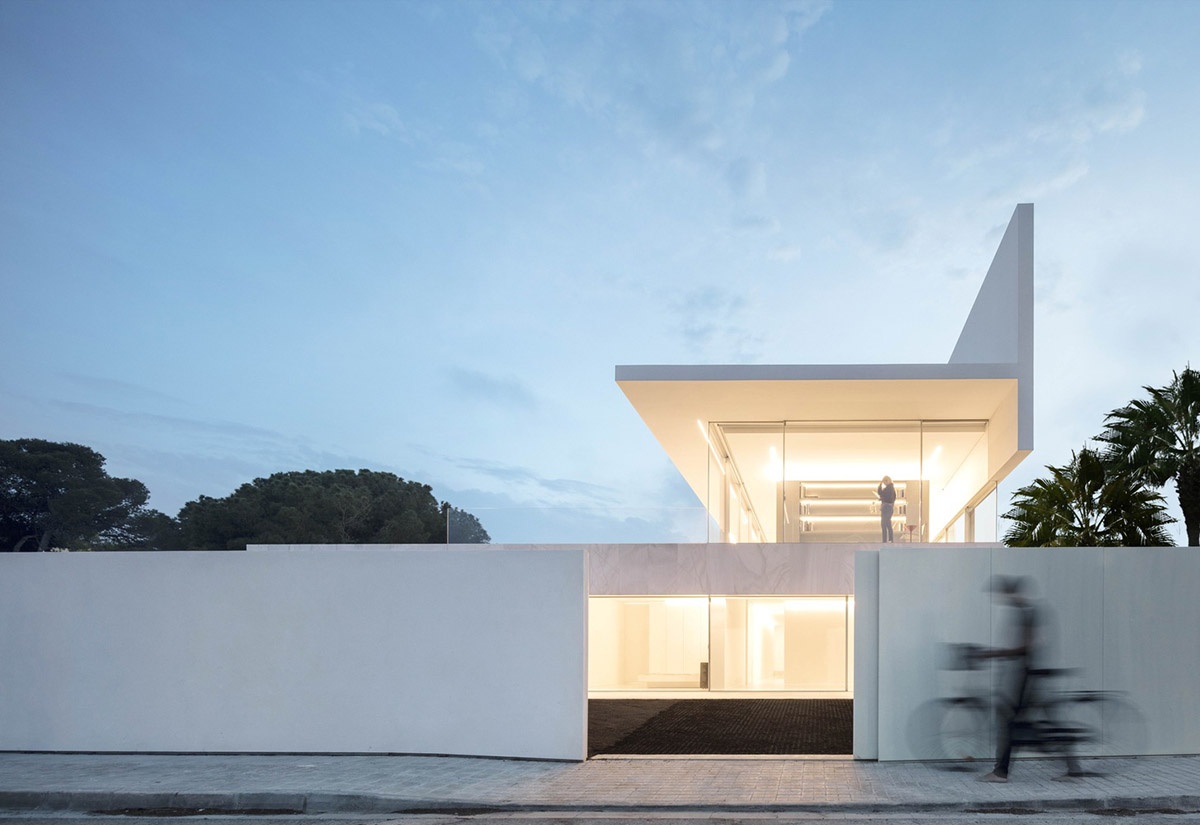 This geometry let us feel the sea, protectingfrom prying eyes,having the sense ofliving without neighbors. It helps control the southern sun during summer and lets it pass in winter. The walkable roof becomes a sort of belvedere enjoying the entire surface of the plot.
An exempt cabinet houses the structure, distributes spaces and filters privacy, opening up possibilities in the way of movement and use of space. The main room, shaded by the cantilever is arranged in continuity with the outside.
The interior of the unit includes wetted parts and limits the scale of overnight areas that are located in the quiet part of the garden. The study opens on the corner with the best views.
These two elements, cover and cabinet are deposited on the stone base where the water level and other uses of the house are dug. These spaces are adapted to the natural slope that exists in the plot.
The scale of the house is moderated by understanding the living area as a base to emerge with the same natural stone which urbanizes part of the plot. On this base the sleeping area is deposited, creating shaded terraces where enjoying the outdoors.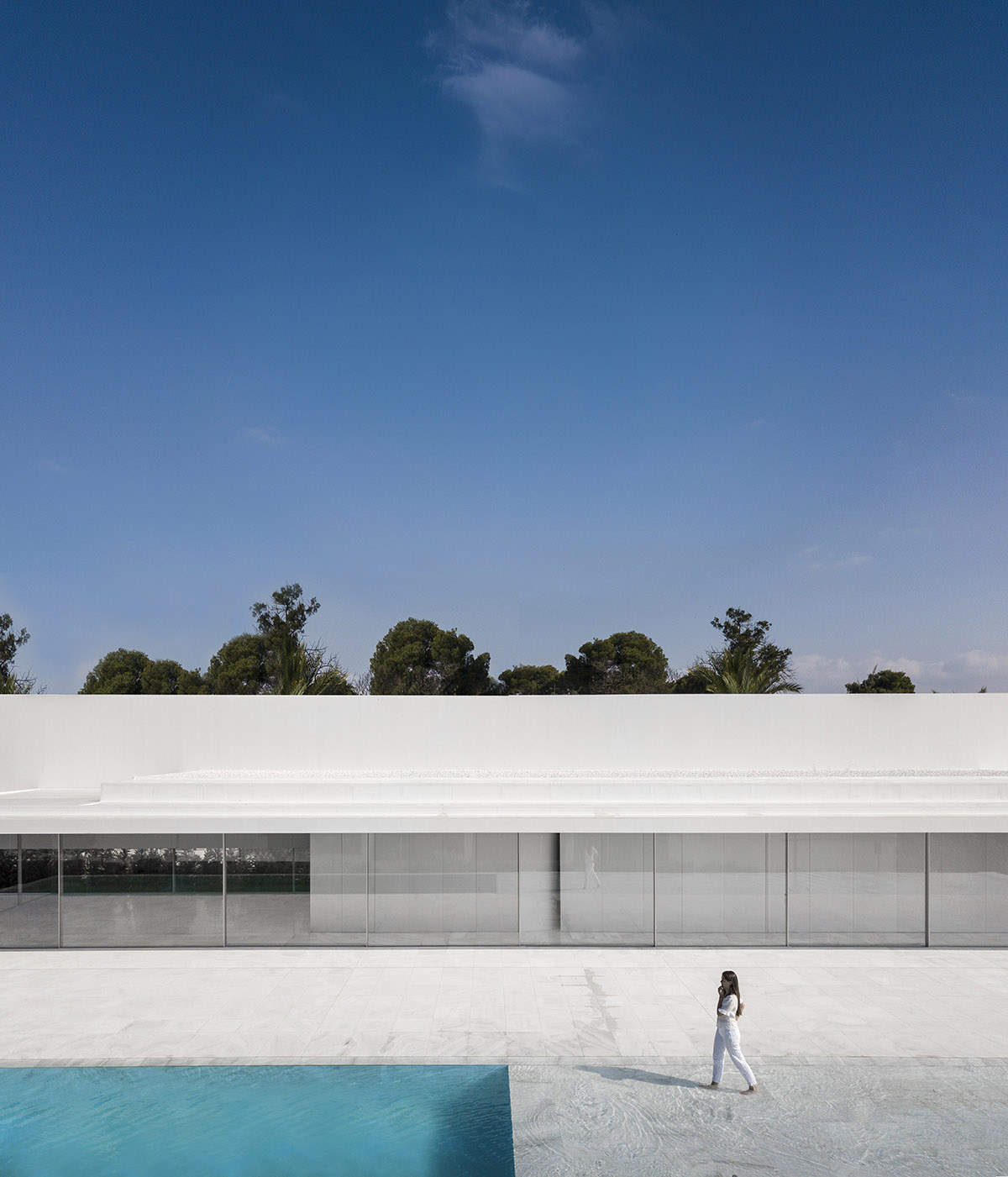 A noticeably square plan, which covers an extensive range of uses in a compact area, is drawn. The staircase and the inner atrium distribute the spaces, prioritizing uses, with all spaces opened to the garden.
Fran Silvestre Arquitectos is know with its softy and minimal forms that always constitute white and elegant details and volumetric compositions.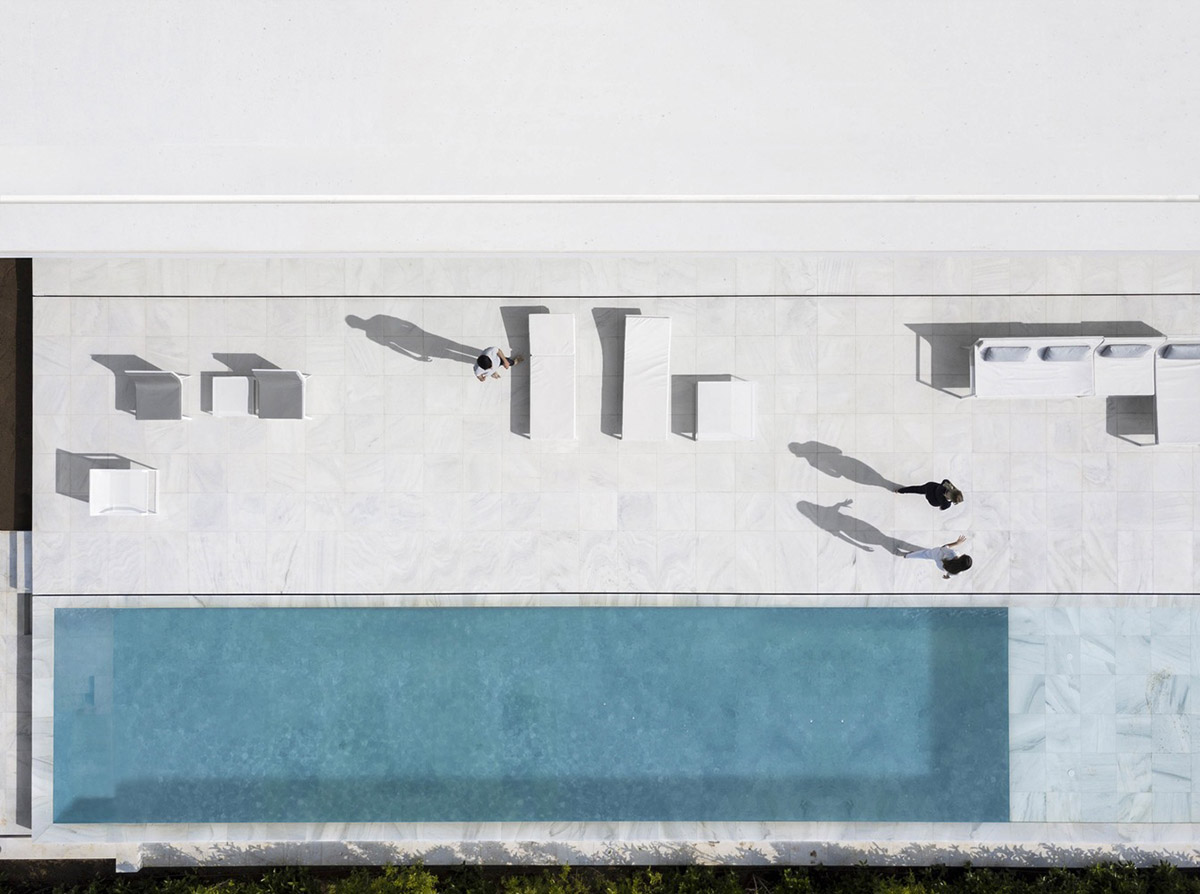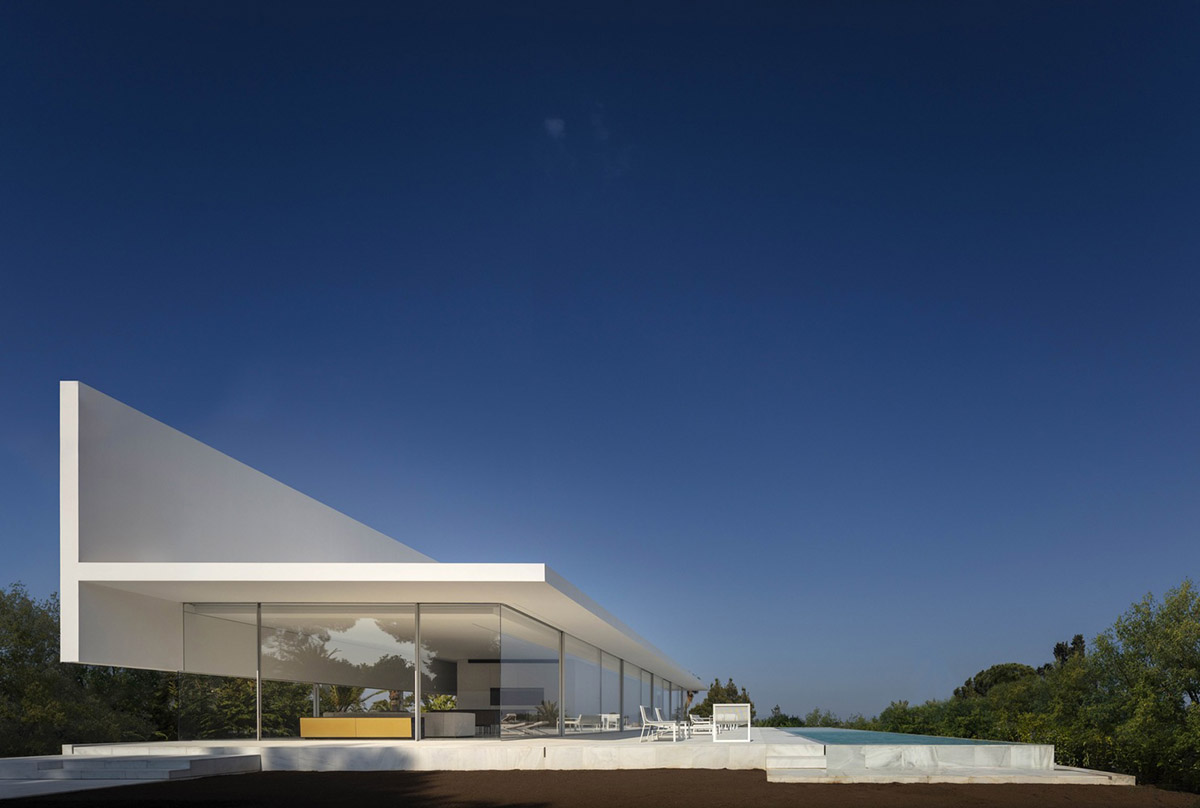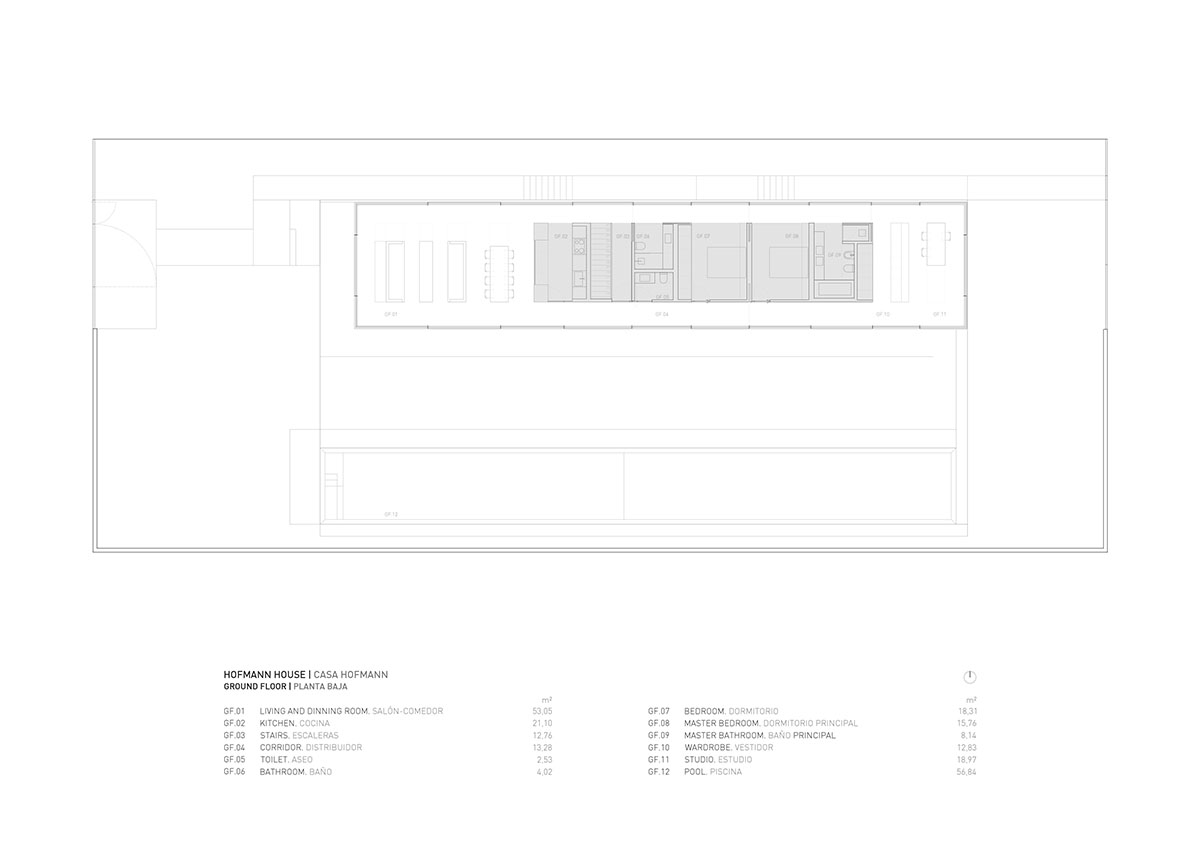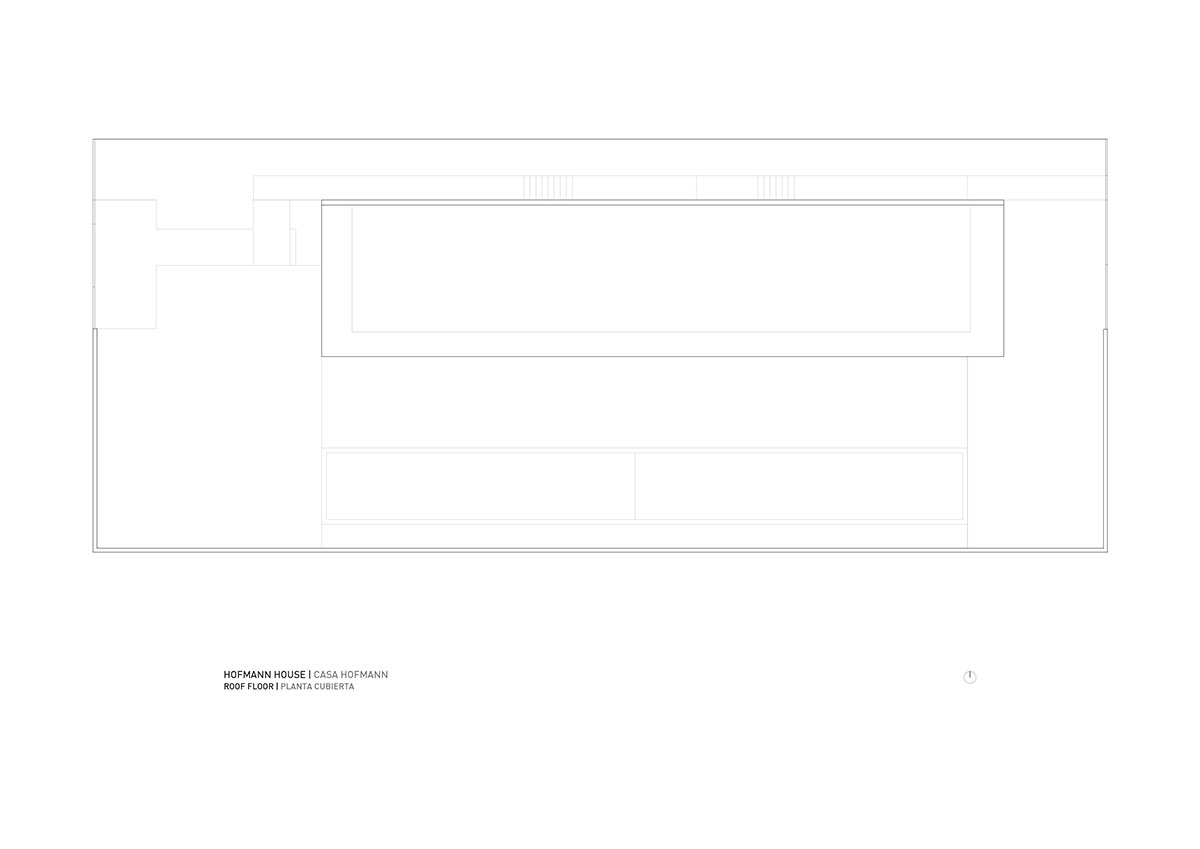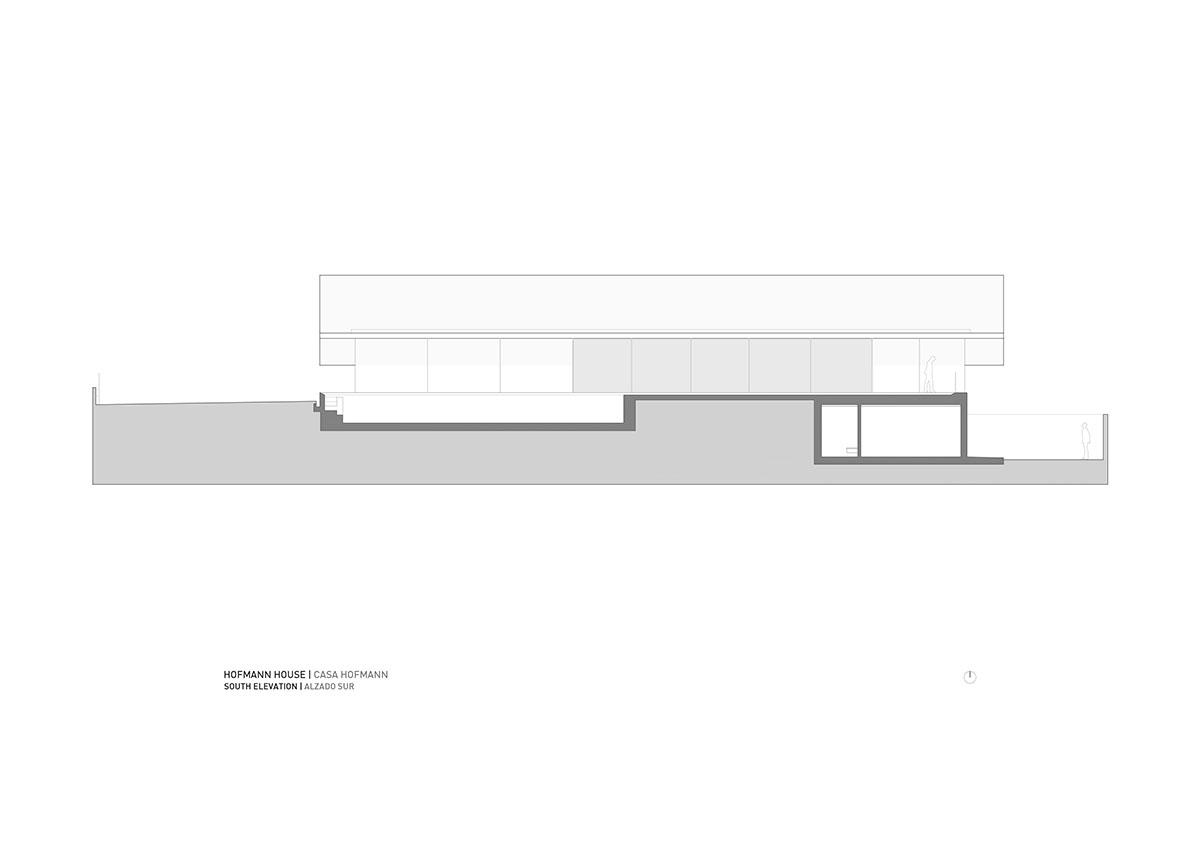 The firm recently unveiled design for a new private residence in a PGA golf course of Caldes de Malavella, Girona, Spain. Fran Silvestre Arquitectos also completed a guest pavilion in Valencia, Spain.
Project facts
Architect: Fran Silvestre Arquitectos
Project name: Hoffmann House
Location: Valencia, Spain
Collaborator architects: María Masià | Arquitecto colaborador Fran Ayala, Pablo Camarasa, Sandra Insa, Sevak Asatrián, Ricardo Candela, David Sastre, Vicente Picó, Rubén March, Jose Manuel Arnao, Rosa Juanes, Gemma Aparicio, Juan Martinez, Paz Garcia-España, Daniel Uribe, Javier Briones, Ángel Pérez, Tomás Villa, Sergio Tórtola, Marta Escribano, Phoebe Harrison, Daniel Yacopino.
Area: 350m2
Year: 2018
All images © Fernando Guerra | FG+SG
All drawings © Fran Silvestre Arquitectos