"How can identity help to provide a sense of place" discusses Nathalie de Vries of MVRDV
Dutch architect, lecturer and urbanist Nathalie de Vries, Director and Co-founder at MVRDV, has delivered a striking lecture on "Indentity" at this year's World Architecture Festival (WAF).
de Vries showed that how the offices' masterplans trigger alternative collaborations and discussions to create diversity and various typology throughout the project, and with other architects as well.
The architect shared different types of masterplanning projects and planning processes that MVRDV is involved in different parts of the world and she emphasized that "as architects, we can set back and put important questions and planning decisions in from of clients, developers, or municipalities."
MVRDV's RED7 in Moscow. Image © MVRDV
"We should also find natural ways of working together," she added. "When you design a masterplan, it's not all about setting a concrete framework in design, it is also nice to see how other architects will contribute in your plan with endless variations."
In its second day, WAF continues with a series of lectures, discussions and jury crits at RAI, Amsterdam till November 30, 2018. This year's theme is "Identity" and architects discuss the notion of Identity from different perspectives and approaches.
MVRDV is one of the leading Dutch firms working in architecture and urbanism across the world. The firm was founded in 1993 in Rotterdam, The Netherlands by Winy Maas, Jacob van Rijs and Nathalie de Vries; the firm works with more than 180 architects, designers, urbanists and other staff in Rotterdam, Shanghai and Paris.
MVRDV's Hyde Park urban district near Amsterdam. Image courtesy of MVRDV
The Dutch Public Broadcaster VPRO in Hilversum, the Netherlands and WoZoCo housing in Amsterdam are just two of MVRDV's early high-profile projects, leading to the firm's international acclaim.
In her lecture, de Vries shared different types of projects to discuss how the firm sets own urban design principles, by not only deciding on one building but also designing the plots in the masterplan as well.
MVRDV's Interactive District situated next to the Johan Cruijff Arena In Amsterdam. Image courtesy of MVRDV
"By changing or playing with the dimensions of the plots, a new collaboration also emerge between architects and municipality," said the architect. "Each plot should have own identity and different types of landscape identity."
"Setting all your urban design principles, or sustainability rules also create a new kind of laboratory," she continued. The architect also talked about how they are designing interior spaces, she added that "we create super-surfaced furnitures as we call it as a strategy," she said.
"We try to design everything to be fully usable starting from floor to the ceiling as we can see in The Why Factory." Further, the architects briefly talked about the designing of airport and stations, to show how they should be developed in a workable or alternative way, apart from their existing functions.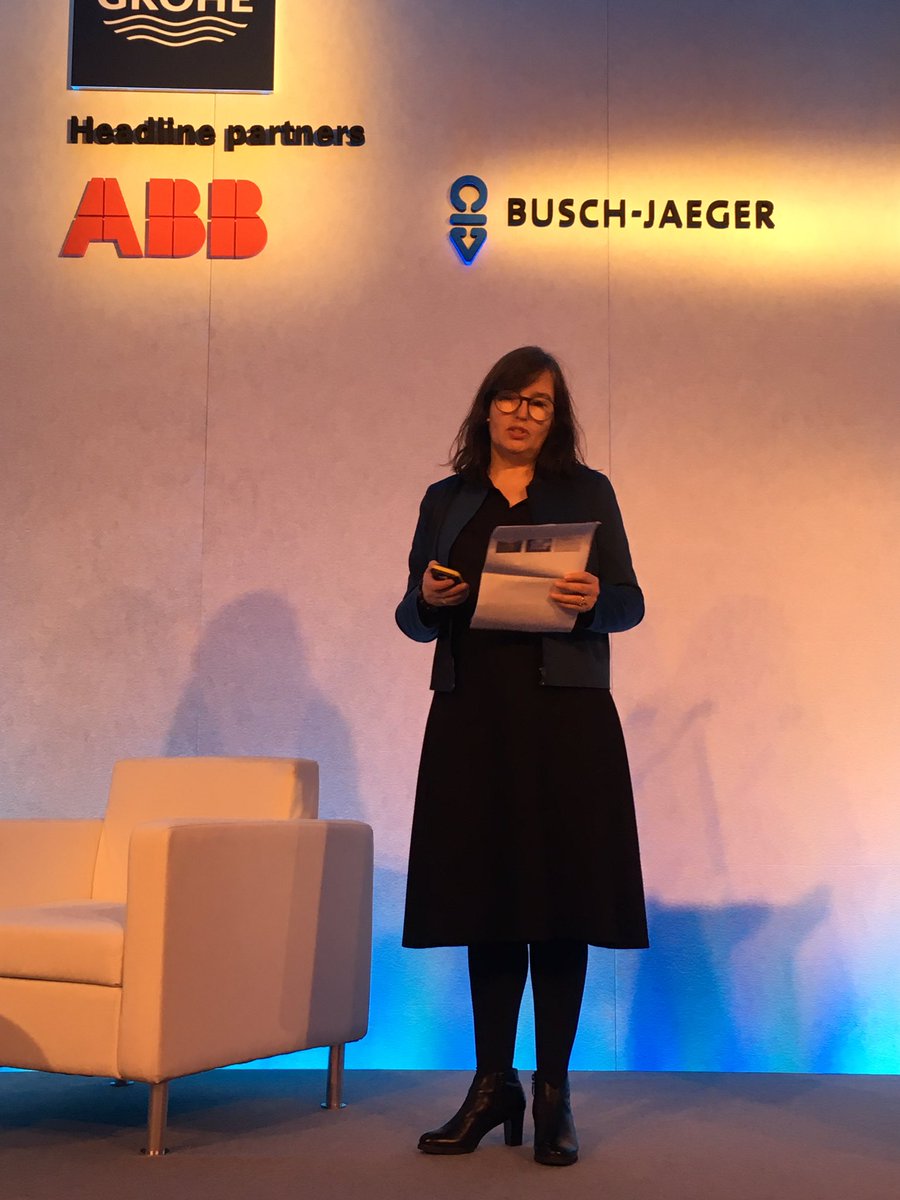 Nathalie de Vries is on the stage. Image © WAC
"Airports can be studied as a case study to gain different identity," she added. "In our new liberal time, architects should perform in different ways of working, apart from classical ways of working strategies."
"Clasical airport design may be designed with various and endless shopping modules but you don't have to do that in the same way. It's important how you position yourself as an architect in the whole process".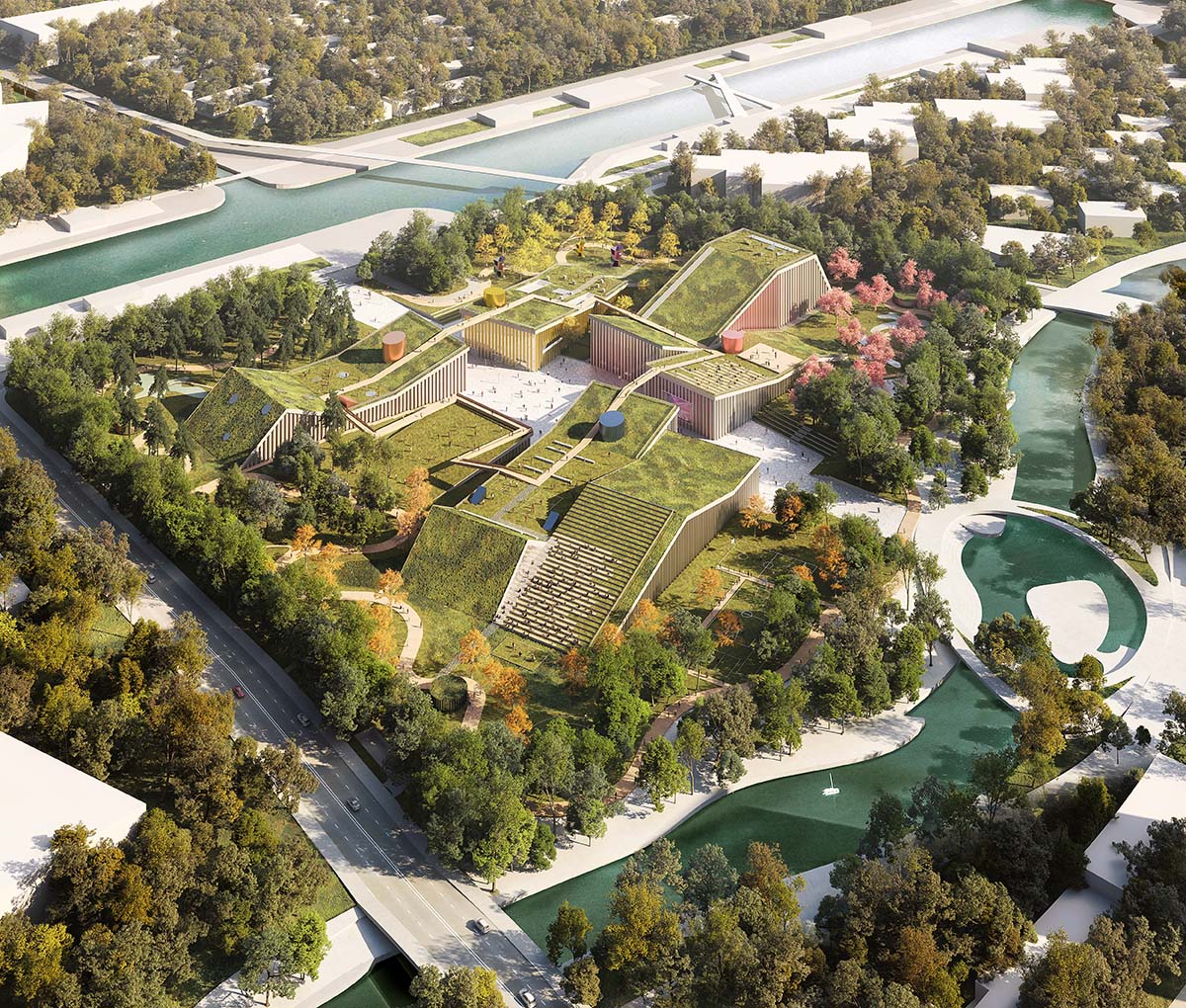 MVRDV's Zhangjiang Future Park Features Undulating Green Roofs And Flying Pedestrian Bridges. Image courtesy of MVRDV
World Architecture Community is Media Partner for World Architecture Festival and is bringing you the most fresh news, jury crits, awards and hotly-anticipated sessions on the spot during the event.
Top image: Nathalie de Vries. Image © Barbra Verbij
> via WAF