Anglo-Sikh War Memorial At Ferozepur Revisited After Four Decades
There are many buildings of outstanding merit in every country which remained unnoticed by the architectural fraternity due to lack of media attention. One such building is Anglo-Sikh War Memorial near Ferozepur in Punjab. Designed by architect HS Chopra, this small yet monumental building in exposed concrete was constructed in 1976. After 42 years of its existence, the building still stands for its enduring and timeless qualities.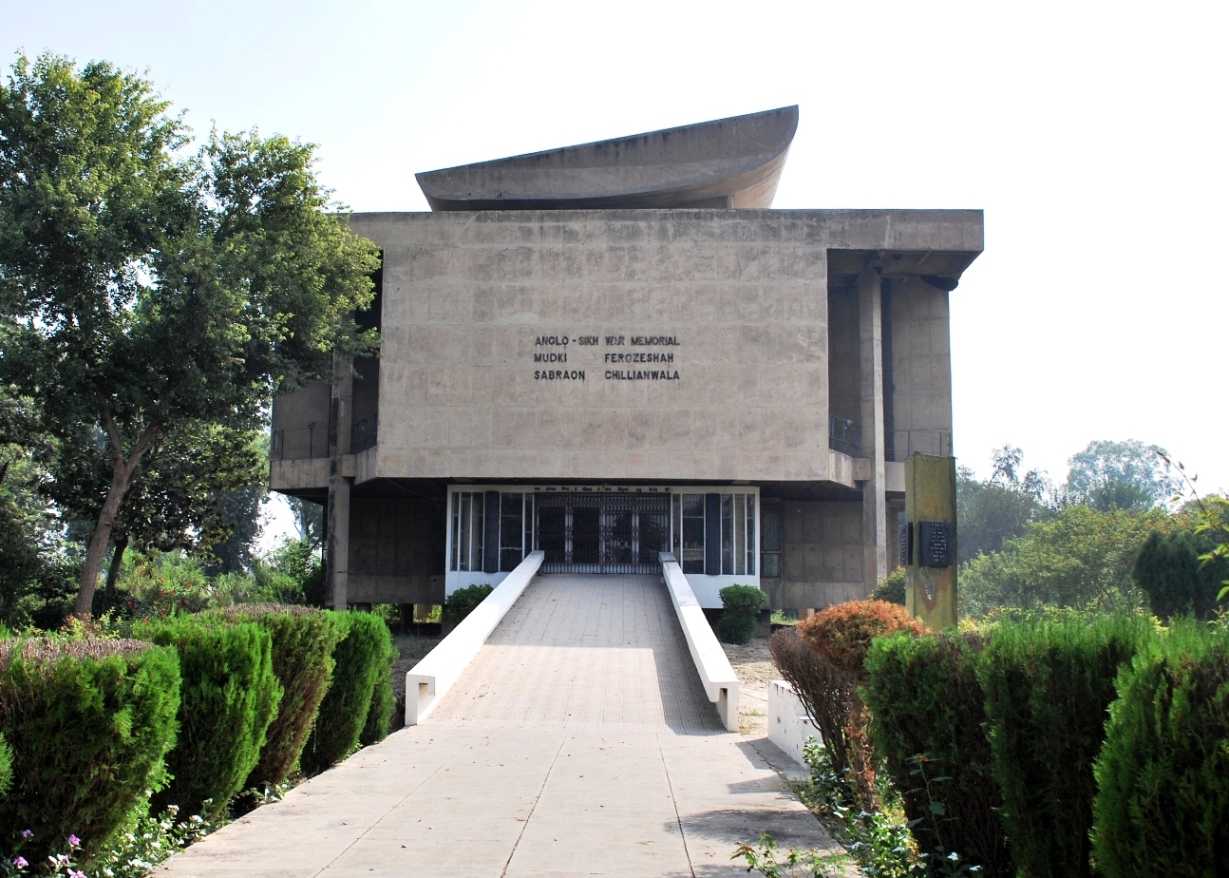 Its architect HS Chopra was a prominent member of a team of architects who assisted Le Corbusier, Pierre Jeanneret, Maxwell Fry and Jane Drew in designing the capital city of Chandigarh. By virtue of his association with these modernists he had imbibed a unique sense of proportions, aesthetics, and handling of materials like concrete and brick. Chopra's buildings in concrete often give reflection of Corbusian touch as is evident from this Anglo-Sikh War Memorial.
TheMemorial is located on the banks of twin-canals on Ferozepur-Ludhiana stretch of National Highway -95, about 16 km away from the city of Ferozepur. It stands on a plot of about two hectares at Ferozeshah which was actual site of one of the four battles Sikhs fought against Britishers between 1845 and 1849.
A brainchild of Dr MS Randhawa - the great Indian administrator, the Memorial has been built to commemorate the memory of brave Punjabis who laid down their lives fighting heroically against the British troops in four battles. These battles include: Mudki on December 18, 1845; Ferozeshah on December 21-22, 1845; Sabhraon on February 10, 1846; and Chellianwala on January 13, 1849.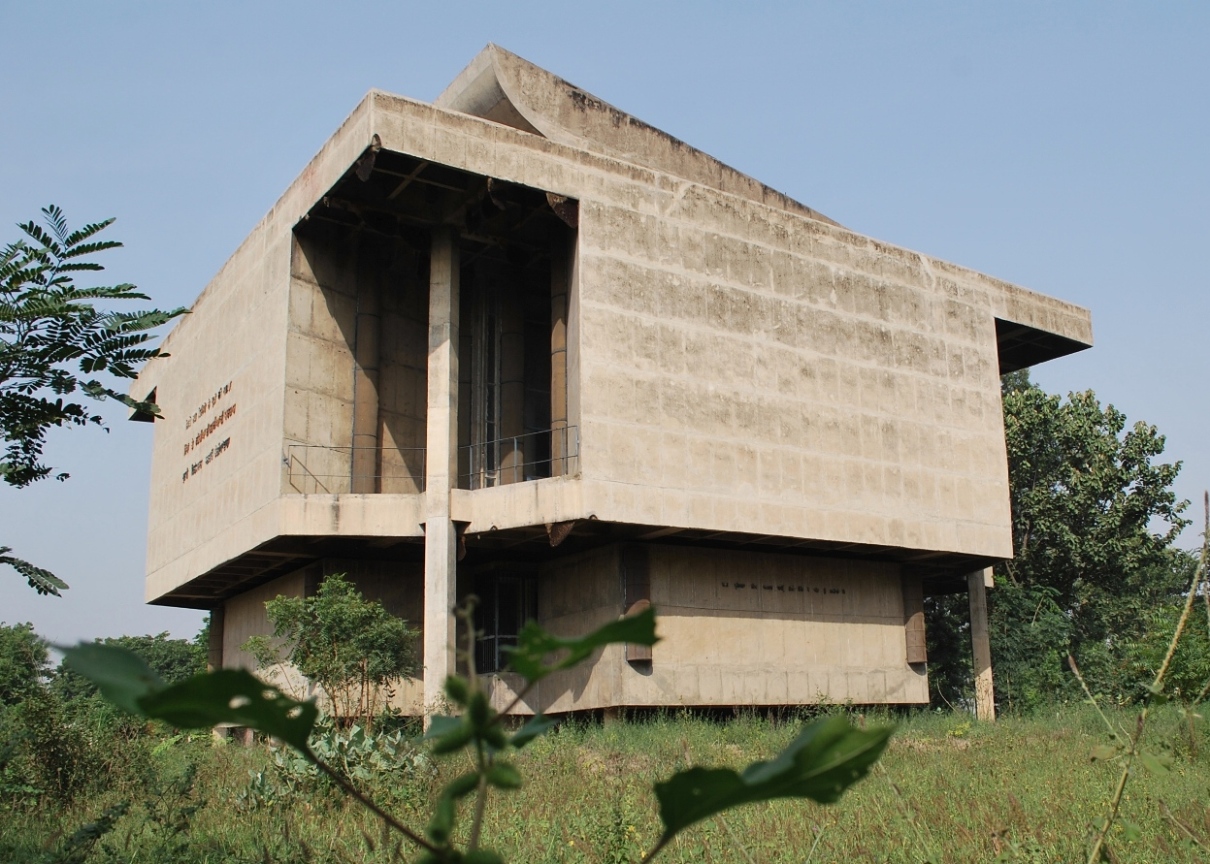 The three-storied imposing building displays weapons from the Anglo-Sikh Wars, and large-sized paintings depicting the above mentioned four battles. These paintings have been prepared by a well-known Indian artist Kirpal Singh. Apart from this quotes from the celebrated poetry of Shah Muhammad are inscribed in bronze and displayed at various places.
The impressive structure in exposed concrete reveals the extent to which its architect HS Chopra absorbed the Corbusian ideology and idiom. The building has a 'free plan' and 'free facade' which employs independent structural columns. The sculptural 17-metre high building has been built in reinforced concrete using structural system of columns and beams which are placed at regular intervals. The external walls in reinforced concrete have been kept free from structural elements.
The ground floor is two metre above the surrounding area. The cross-shaped plan accommodates a circular core in the centre of the building which is crowned by curved structure, incorporating skylight, stretching upwards, reminiscent of Corbusier's rooftop elements. The exhibition areas around this core receive natural light through deep-recessed fenestration in all the four corners. The built-up area itself is limited in size, yet it reflects the monumental effect introduced in modern Indian architecture by Le Corbusier.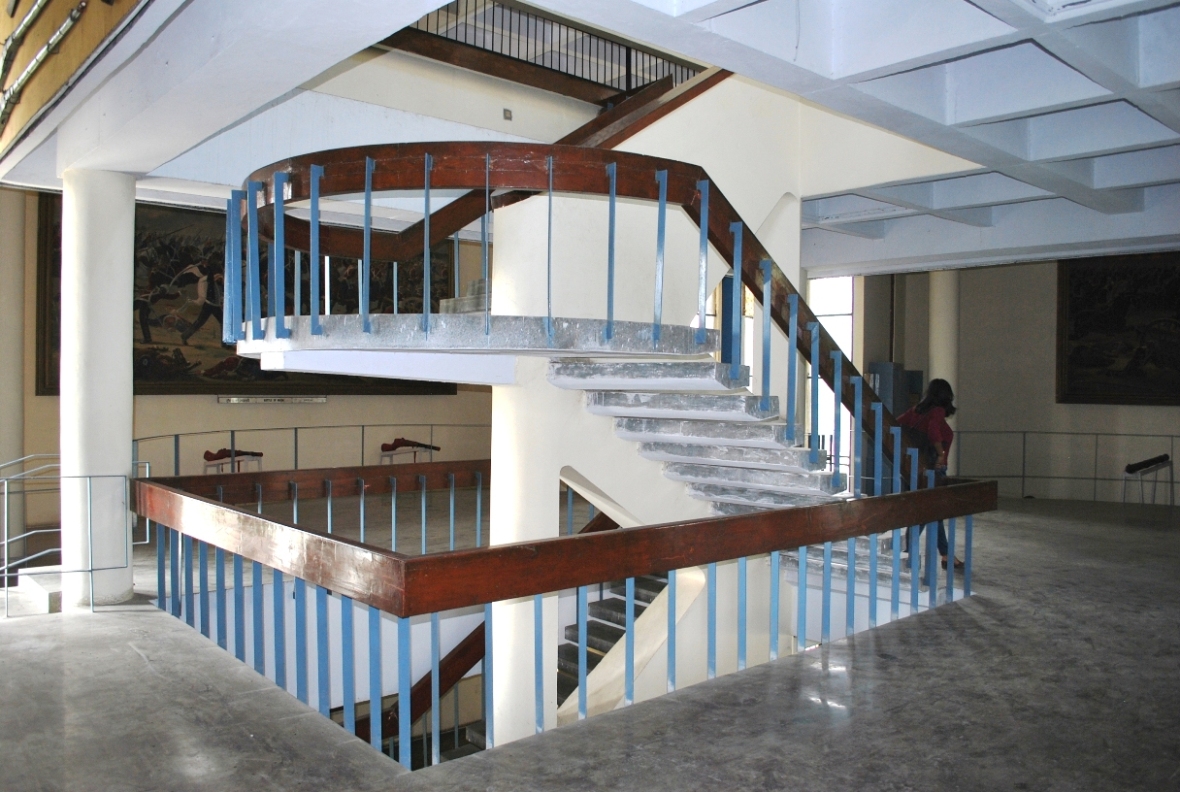 All images courtesy of Ar Surinder Bahga.
> via inputs from Ar SS Sekhon an assistant of HS Chopra and Anglo-Sikh War Memorial.