Bourgeois / Lechasseur's geodesic domes present eco-luxury accommodations in Quebec
Canadian architecture firm Bourgeois / Lechasseur has completed a trio of geodesic domes to provide eco-luxury accommodations on a hillside forest of Quebec, Canada, and to be opened in all seasons.
Located in Petite-Rivière-Saint-François, next to the Massif de Charlevoix, near Quebec City, the three domes were developed as part of a larger tourist project developed by Dômes Charlevoix and each of them looks like a twinkled eyes standing out from the forest.
Each dome is situated on a wooden deck is perfectly integrated and harmonized in the landscape. The deck also serves as an outdoor terrace with a hot tub.
Called Domes Charlevoix, all domes provide large areas, allowing 4 people to stay comfortably. All the amenities such as a full kitchen, a refined bathroom, a fireplace area, a large terrace and a private spa are included in each dome to live an unforgettable experience. In addition, the mezzanine offers a second queen bed and a stitch breathtaking view thanks to the large windows of the domes.
Because of their small footprint, these small holiday retreats preserve trees and have the minimum impact on its natural surroundings. The construction of Dômes Charlevoix were prefabricated and installed on site.
Their grey-colored tent is made up of PVC, including an extra insulation for Quebec's cold winters. The tent-like material also allows to use larger windows for guests to give view to mesmerizing mountainside to the nearby Saint Lawrence River.
The architects designed a black box that conceals bathroom in the middle of the room and small kitchenettes built into the exterior. On the ground floor, master beds, a kitchen, a radiant heating, a dinner table and two cushions provide an unforgettable experience to live in these small domes in the heart of the forest.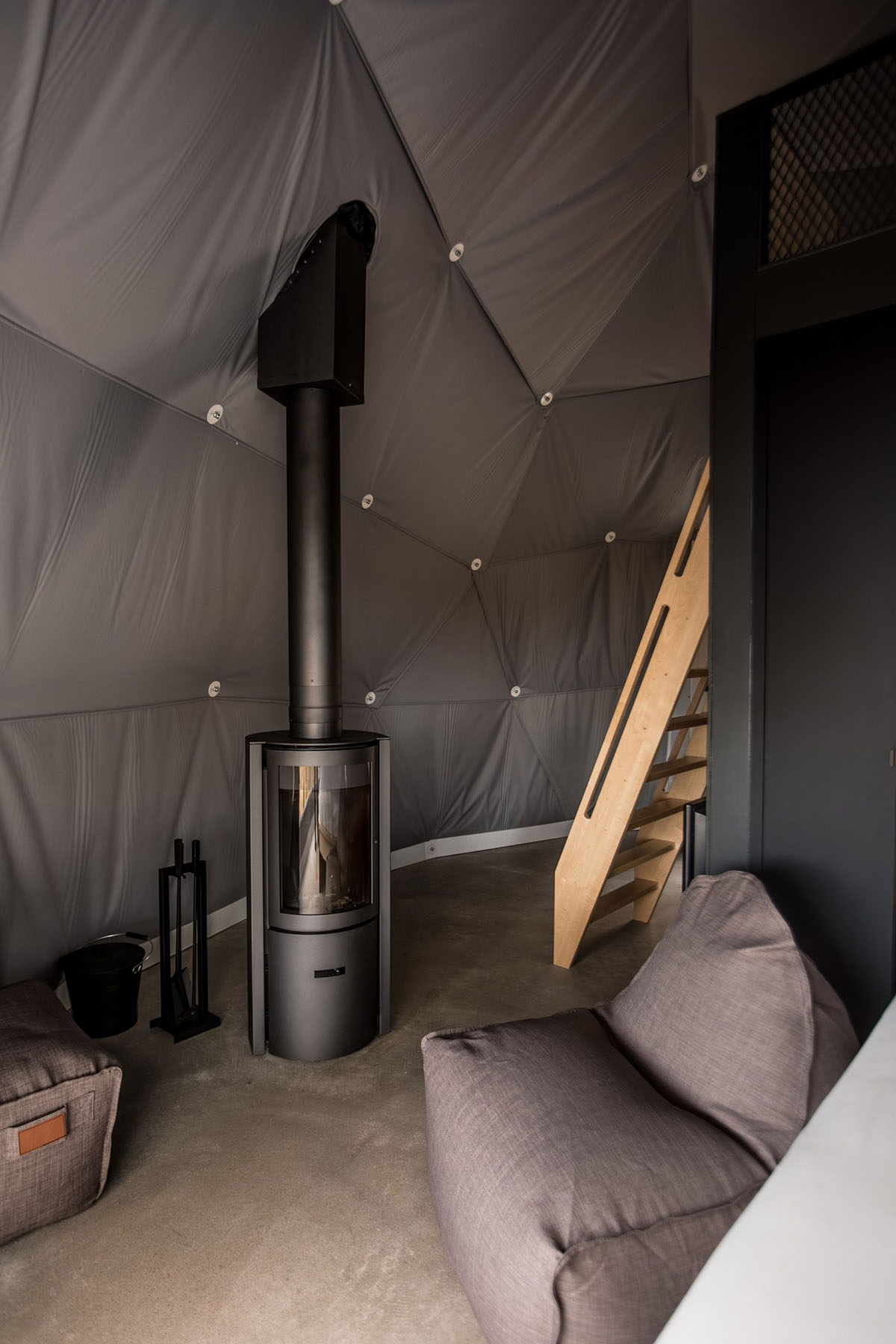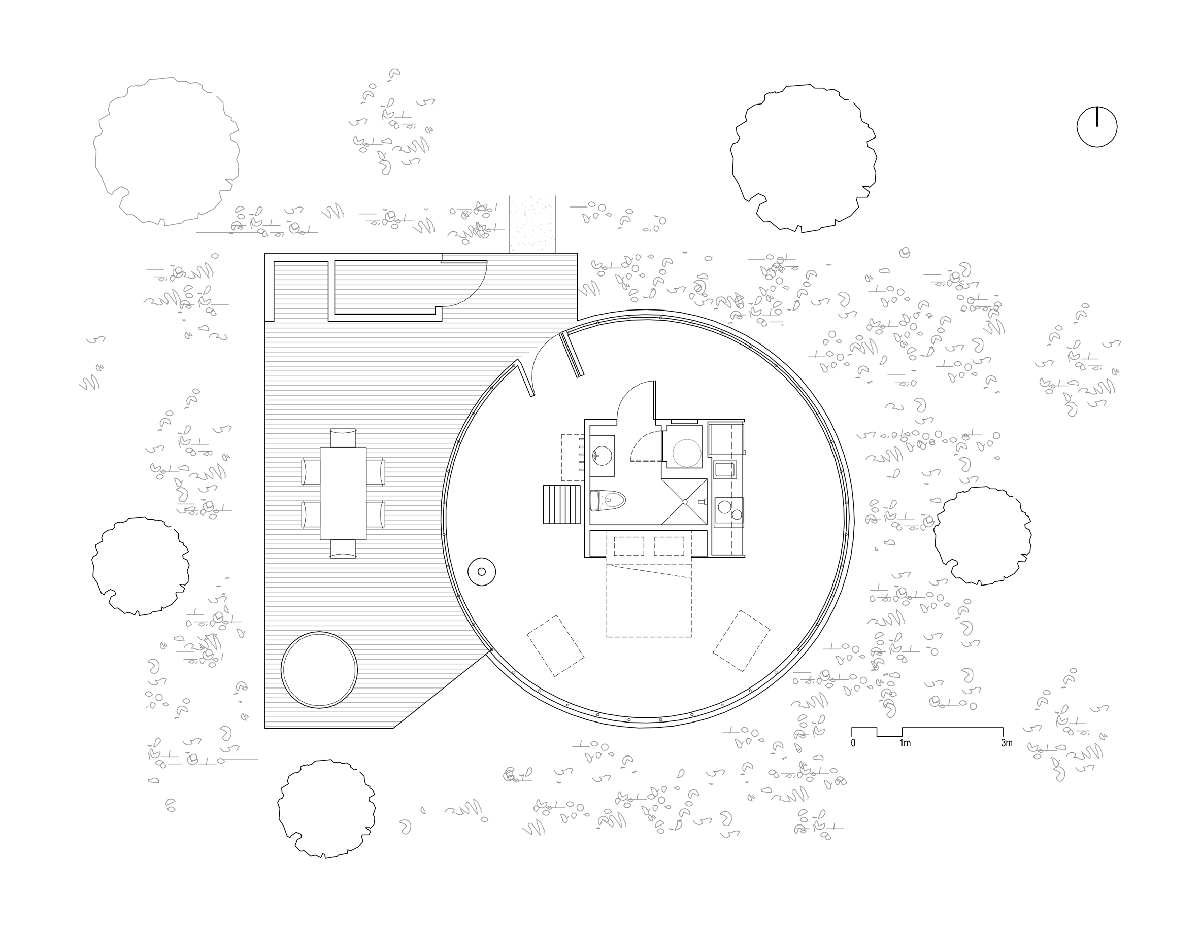 All images © Maxime Valsan
All drawings © Bourgeois / Lechasseur
> via Bourgeois / Lechasseur