In Japan, Yatai (food-cart) is enjoying its revival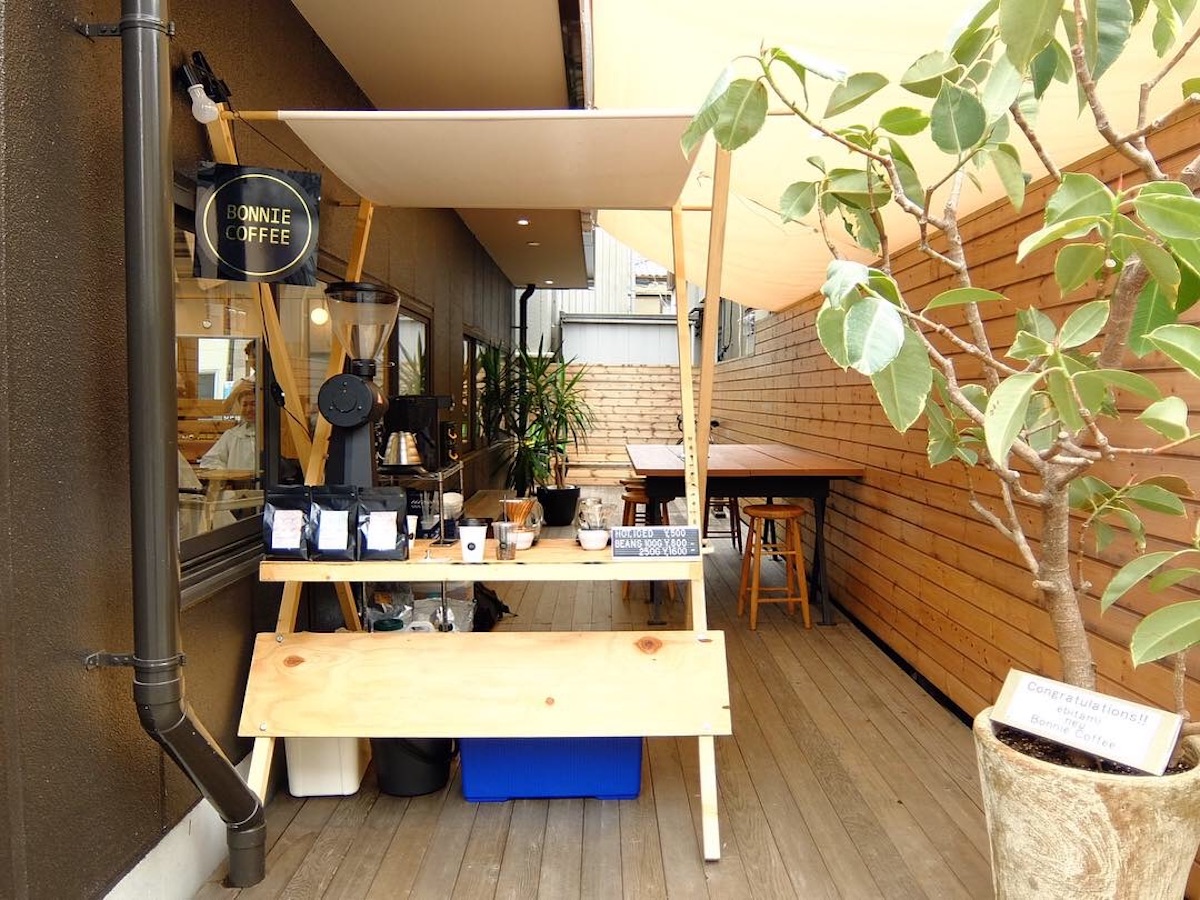 YATAI - a small, mobile food stall - has regained immense popularity in Japan in recent years in the context of grassroots, bottom-up architectural movement. Especially younger, community-based architects have taken YATAI as their new tool to make quick, yet effective intervention to Japanese changing urban space. This article will walk you through one of the very local, community-driven architectural practices in Japan.
Photo courtesy of note architects
What is YATAI anyway?
Having its roots in the Meiji period (1868–1912), Yatai became especially popular in country's recovery phase after the World War II. These small, often times mobile street stalls are assembled each time to become fully functioning restaurants with chairs and counters, usually selling Ramen and other casual snacks. However, most of them gradually disappeared around the time of the 1964 Tokyo Olympics - authorities had imposed more strict regulations citing hygiene concern. You could still see some of the original survivors in Fukuoka City, in the south part of Japan - but unfortunately, these are endangered species.
Photo courtesy of the City of Fukuoka
On the other hand, YATAI has gained its popularity again for the past few years, in a slightly different context.
Japan is experiencing a rapid degeneration due to the declining population. This decline raises a lot of social issues such as daycare, taxation and a critical labor shortage — and remarkably the increasing number of vacant homes, stores, and abandoned infrastructure.
"We already have enough infrastructure, and many of them are neglected and not appreciated. Instead of building something completely new from scratch, which requires a lot of capital and time, why not using already available spaces and resources? By using YATAI, we can make small but quick actions as a test, which might lead to long-term, bigger project eventually," said Ryo Kamamatsu, a founder of note architects.
Flexible, mobile, and it can fit in in-between spaces
Ryo Kamamatsu recently designed Bonnie Coffee Stand, which he took inspiration from original YATAI in Fukuoka City.
Photo courtesy of note architects
Photo courtesy of note architects
"Bonnie Coffee Stand is installed in an otherwise-awkward in-between space among two buildings. The owner wanted to do something in that dead space but didn't know how. YATAI was a great solution to make the best use of the small space, as a quick prototype."

The YATAI was designed in, what he calls "transformative" way. During the daytime, it has a counter, and even some chairs and roofs against rain to serve coffee. After opening hours, it gets shuttered and disassembled into a small box shape, with chairs and kitchen equipment perfectly fit within.
Photo courtesy of note architects
He also designed another YATAI called Tomioka YATAI, which is simple enough to the point that anyone can build his or her own by using materials that you can get in regular home centers.
"The beauty of YATAI is its flexibility and mobility," said Kamamatsu.
Tomioka YATAI: Photo courtesy of note architects
Photo courtesy of note architects

There are dozens of similar, aspiring YATAI projects in Japan that are initiated by grassroots, community-driven movements. YAMAGATA YATAI is a simple, rentable set of YATAI that you can use for events, workshops and festival are often used at Marche events in Tokyo. Tiny Stand is also rentable and anyone with no architectural background can easily assemble without tools. These YATAI projects are perfect for small-scale urban interventions and tactical urbanism, by proposing different ways of using spaces than the original context.
Photo courtesy of note architects
Even a famous architect like Kengo Kuma designed YATAI called "Trailer" in summer 2017, which serves casual streets food and drinks for people around the neighborhood.
Think and trying outside the box
YATAI might not be the most sophisticated architecture, but it offers an alternative to permanent, costly and time-consuming architecture that is bound to many restrictions. Ryo Kamamatsu explained that YATAI is also a good tool to take action within the gray zone of these restrictions, so that architects and users can let their imagination breath, and think & try outside the box.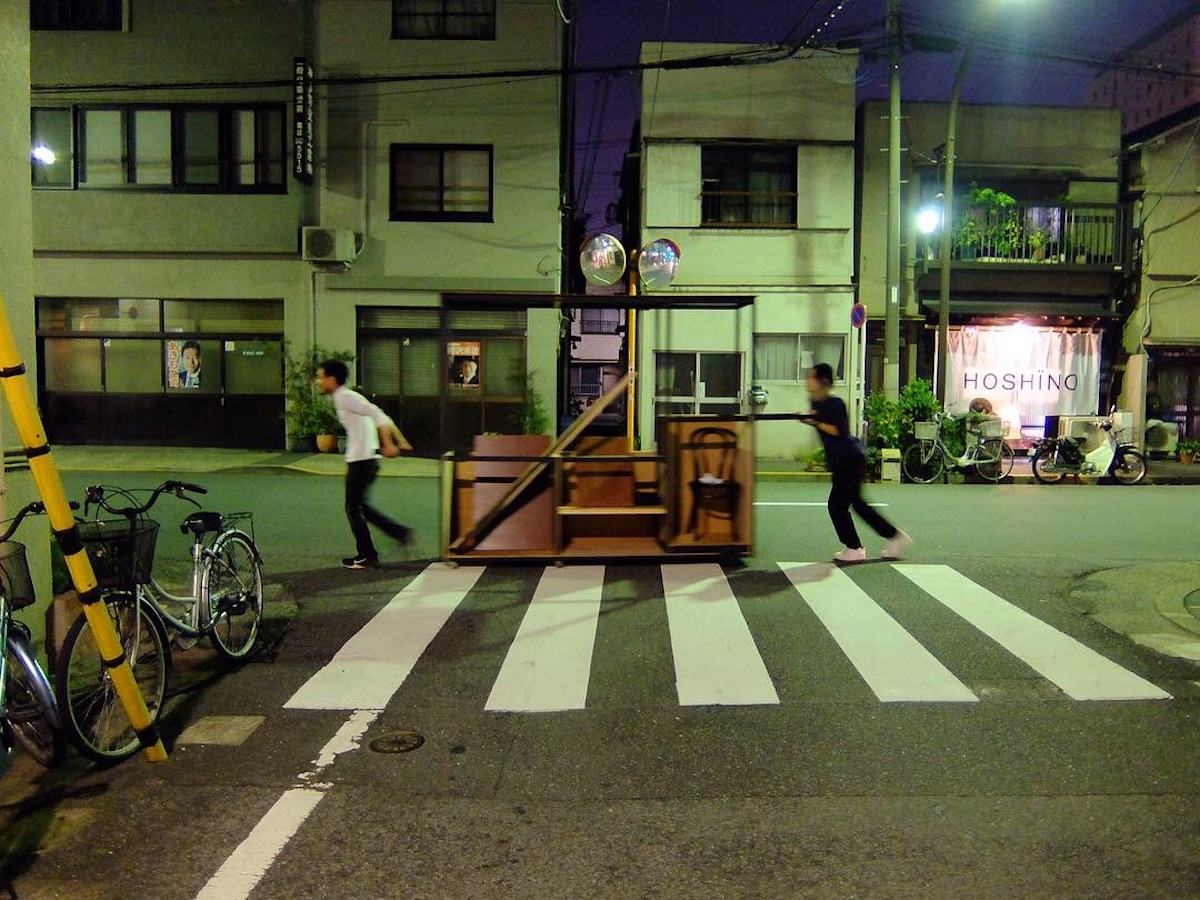 Photo courtesy of note architects
It's been said that Japan has a unique "scrap and build" culture. However, as Ryo Hamamatsu explains, "we already have enough infrastructure, and due to the rapid depolarization of the country, it is inevitable that many of this infrastructure started to neglected. We need to appreciate what we already have, and updating it to add new value. For that purpose, YATAI is a great start to bring content and people in, allowing themselves to be an organic, personal and interactive vehicle in a community."
Top image courtesy of note architects
> via note architects