To Preserve and Provoke: A Step Toward Vernacular Architecture of Iran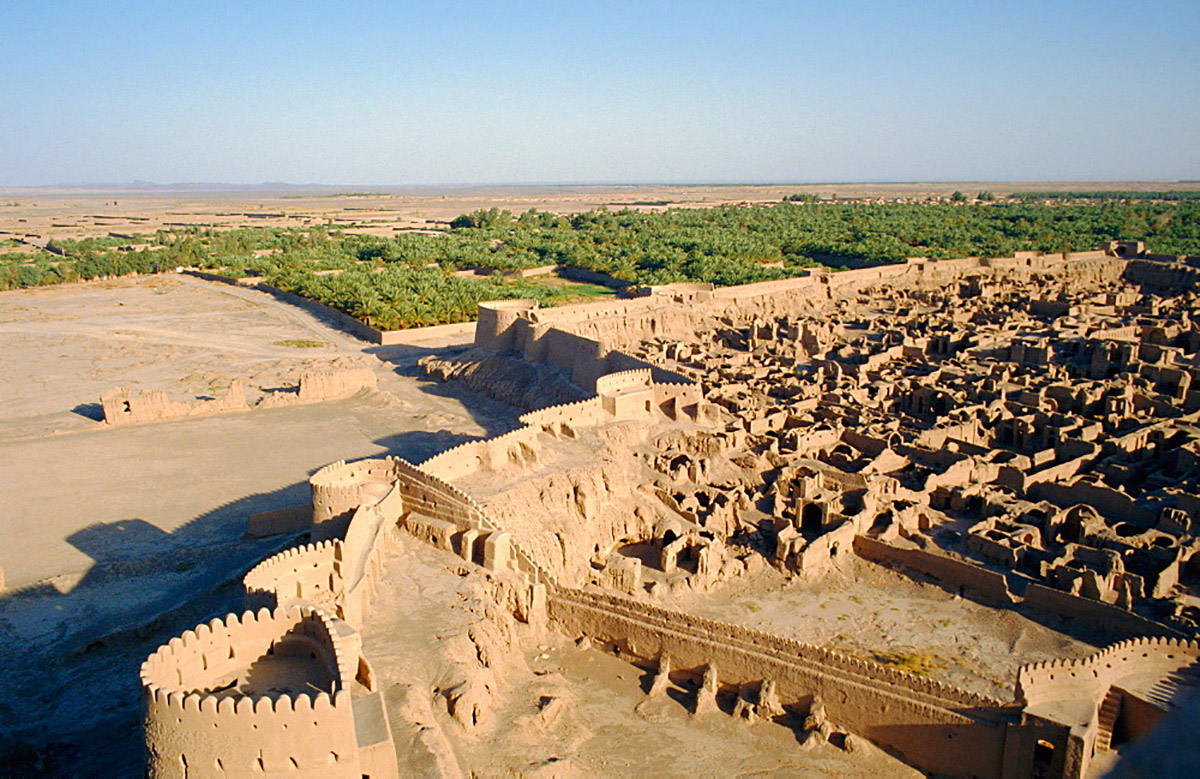 ICOMOS has announced the establishment of the Scientific Committee for Vernacular Architecture in Iran. Contemporary architecture of Iran, as example of what is known as the eastern architecture, is different from its western counterpart in several features among which the most important is that the it has not yet defined its relationship to the past because the continuous chain of its evolution has been broken when introduced to the groundbreaking discoveries of modern era.
Therefore, eastern contemporary architecture and particularly that of Iran actively seeks its relationship to the past. This investigation shows up in professional market by including and upgrading some of spatial or organizational features of the past while the academics dedicate a noticeable body of work that are concentrated on gaining knowledge about different aspects of Iran's historical and traditional architecture.
One of the recent actions that takes a serious step toward preserving past architecture is the constitution of the scientific committee of vernacular architecture in Iran ICOMOS.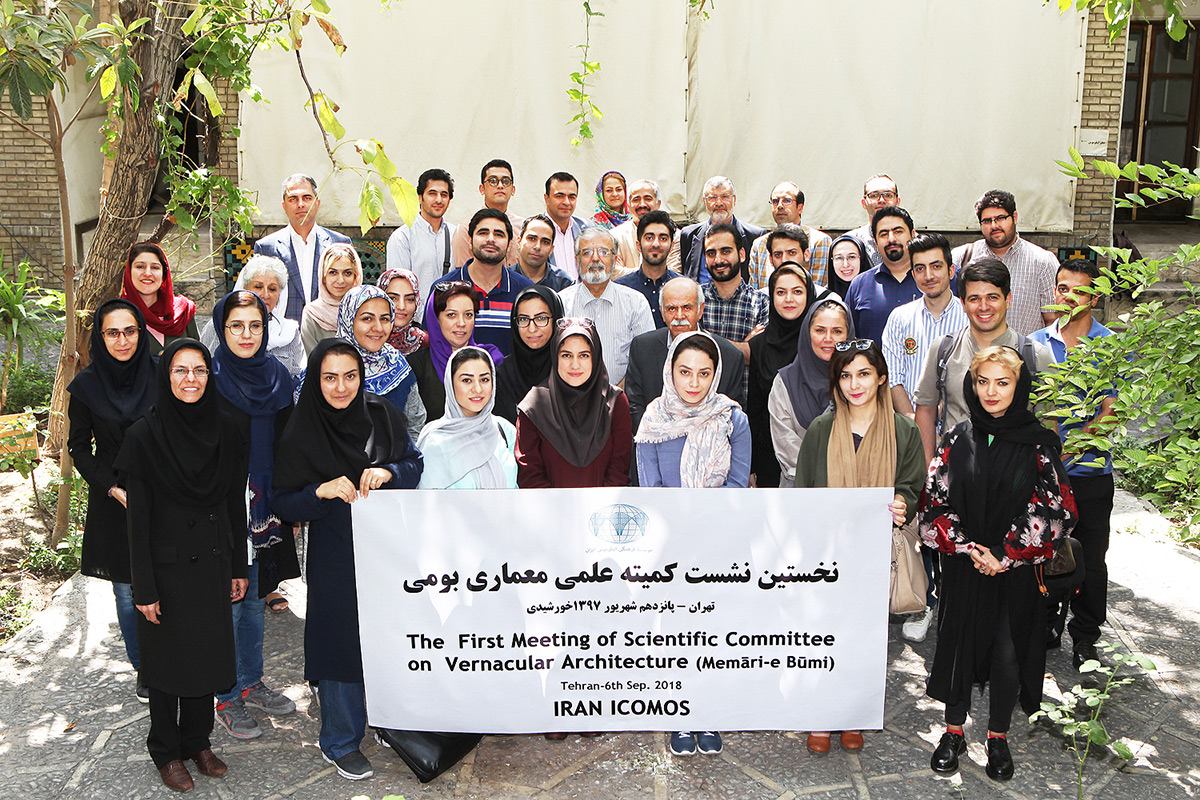 The First Meeting of Committee. Image © David Poole
This committee aims to define the borderlines of vernacular architecture by undertaking the comparative and terminological studies that highlight the points that require more attention in Iran's vernacular architecture. As predicted by the leading organizers of Iran ICOMOS, the committee will form several branches that will concentrate mainly on a specific feature of vernacular architecture.
So far the first branch is working mainly on the ornaments of Iran's architecture. Other than that the committee is collecting the scholar work on the topic. As a result, a bibliography of all scholarly work on vernacular architecture of the country is acquired that provides a reliable foundation for further research while introducing the subjects that remain neglected. Another main objective is to create links between national and international organizations and institutions whose purpose is to preserve vernacular architecture.
Hoping that the communication will consequently provide opportunities to better maintain the values of the these built spaces to contemporary architecture. Last but not least, the scientific committee of vernacular architecture will hold a series of workshops and lectures to educate architecture students as well as the professionals.
Shazdeh- Garden. Image Courtesy of Tehran Times
In order to achieve all the mentioned targets, ICOMOS has foreseen three main groups named as Documentation, Observation and Archive, Research and Studies and Education and Promotion. Each of these groups are supported by volunteers who have previously expressed their interest by sending their CVs to the organization yet more and more volunteers are applying to join each team as the word gets out and about.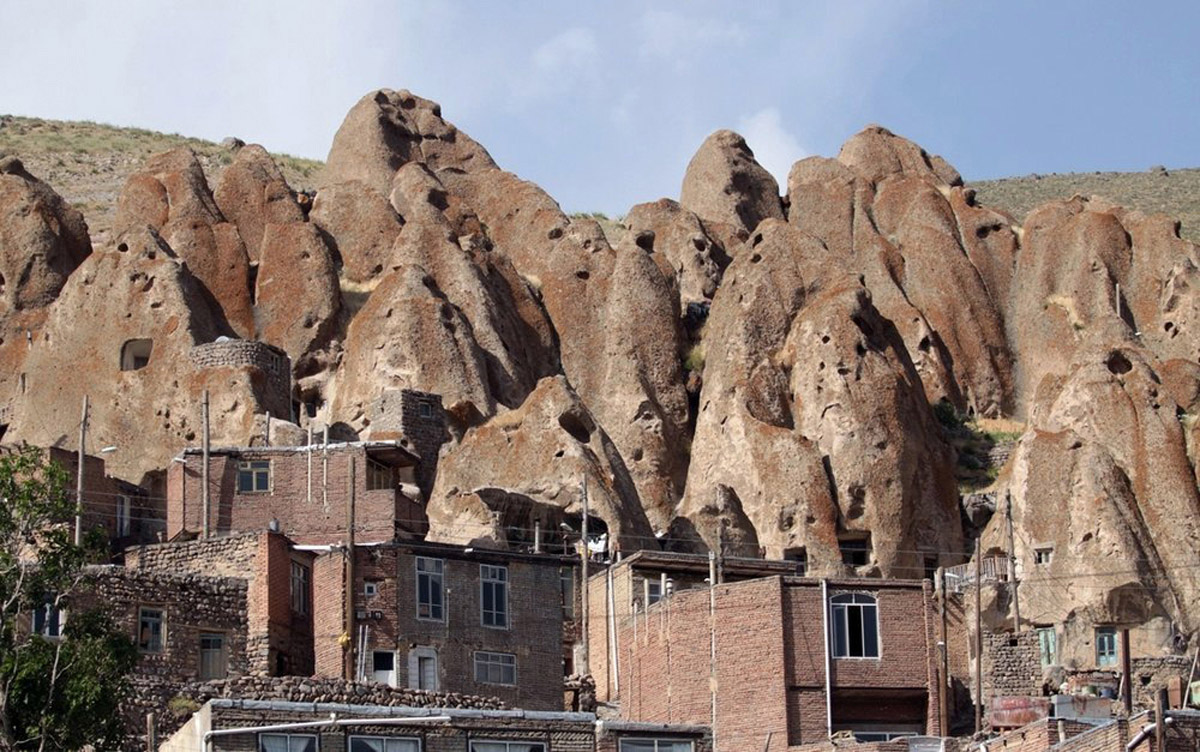 Kandovan Village. Image Courtesy of Tehran Times
With a bit of luck, this accumulative endeavor will shape a movement that not only preserves the national heritage of vernacular architecture, but also builds a body of scientifically reliable knowledge that can inspire academic and professional architectural exertion.
Top image: Arg-e-Bam, image © David Poole
> via ICOMOS