Submitted by
Warm Beige Tones Soften Hard Lines Of Enigma House Designed By MEM Arquitectos
Warm beige tones and smooth surfaces soften hard lines of a private residence in Santiago de Querétaro, Mexico.
Designed by Mexican architecture practice MEM Arquitectos, the house, called Enigma House, features warm color and material palette that define the strict geometry of the house.
Covering a total of 180-square-metre area, the residence creates a creamy-toned front façade from the street level with a two-car open garage, while opening up itself towards the back side of the house.
Although the house defines itself as an introverted house, upon entering, the interiors are enriched with large halls and a small courtyard that allows daylight to enter in.
The studio describes the project as "Enigma's facade assembles a small-sized house, which is discovered to be bigger as you enter the same."
"The terrain has the peculiarity of being composed of a 6-meter front that opens 6 more meters on the opposite side, with a depth of 19 meters," the studio added.
The team aimed to create a simple and noble architecture can be seen in the facade "along with a trichromatic conjugation of plain white, gray quarry, and wood."
Taking advantage of the rectangular trapezoidal shape of the site, the office designed a central garden on the ground floor. This garden both expands the social area and separates it from the private areas.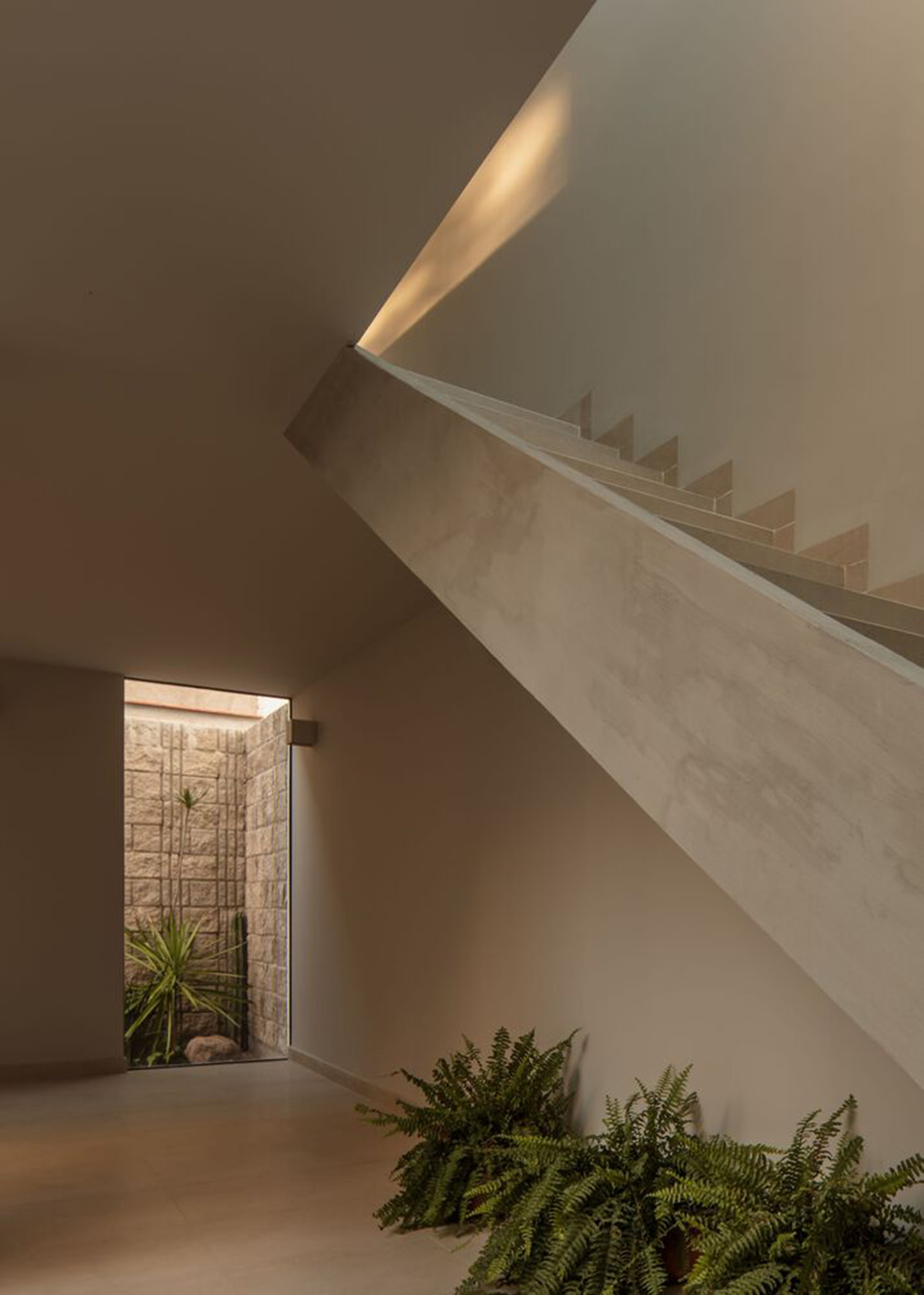 In particular, the central garden takes the form of a visual element due to its sculptural nature and creates a cross ventilation. On the ground floor, the architects designed a room that can be used as a dynamic space and be used as an office, bedroom, or even a game room.
On the upper floor, the studio arranged private areas, including two more bedrooms, overlooking a stellar view of the central garden, without leaving the privacy for each one.
"With a simple facade and sober in its nature, Enigma invites you to discover it and enjoy its views which are as serene as its own aesthetic," the studio added.
Interiors, featuring soft and warm material palette, blends with plants. At the first entrance, the retaining wall at the end of the house surrounds a tiny garden and is noticeable from afar.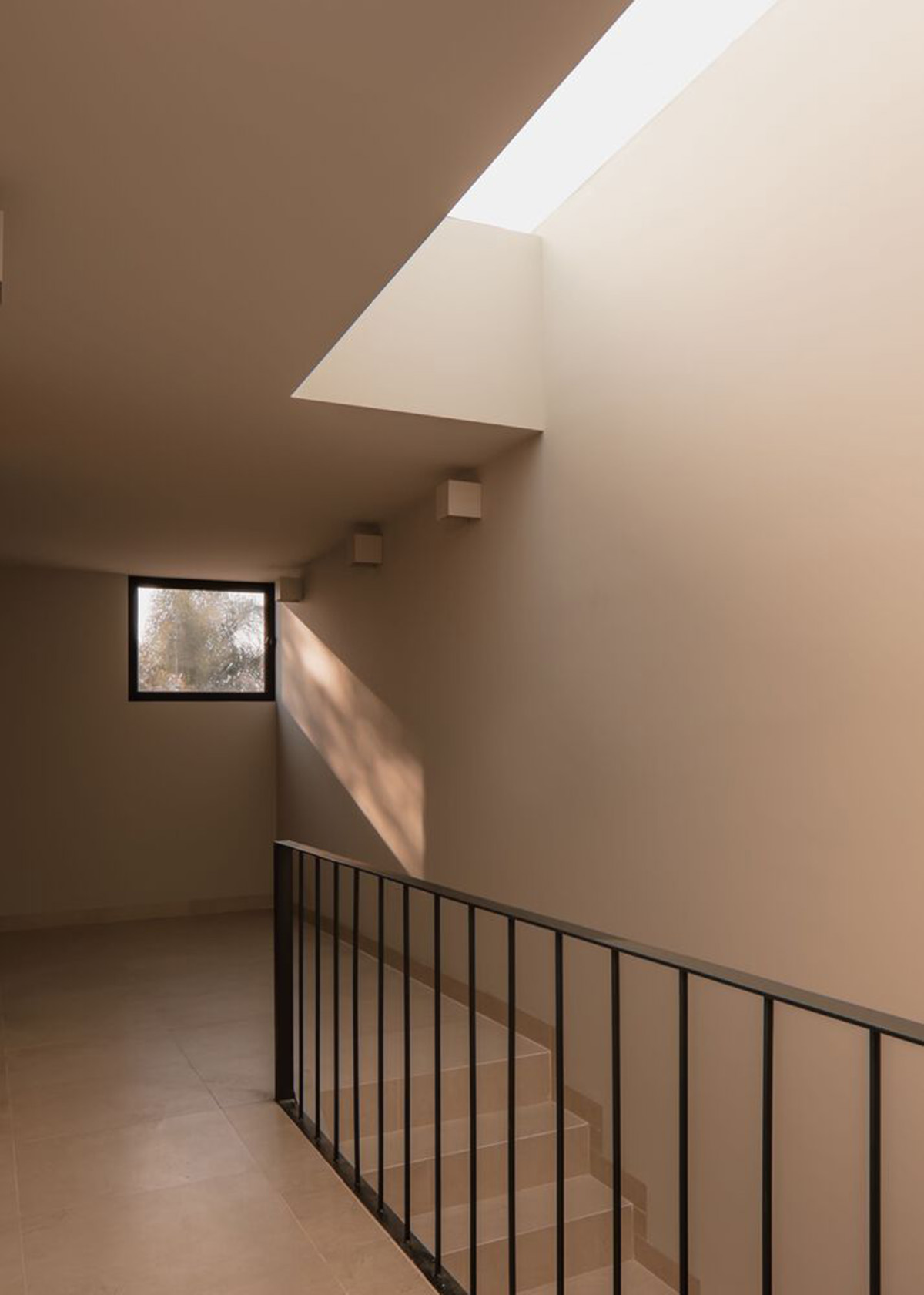 Ground floor plan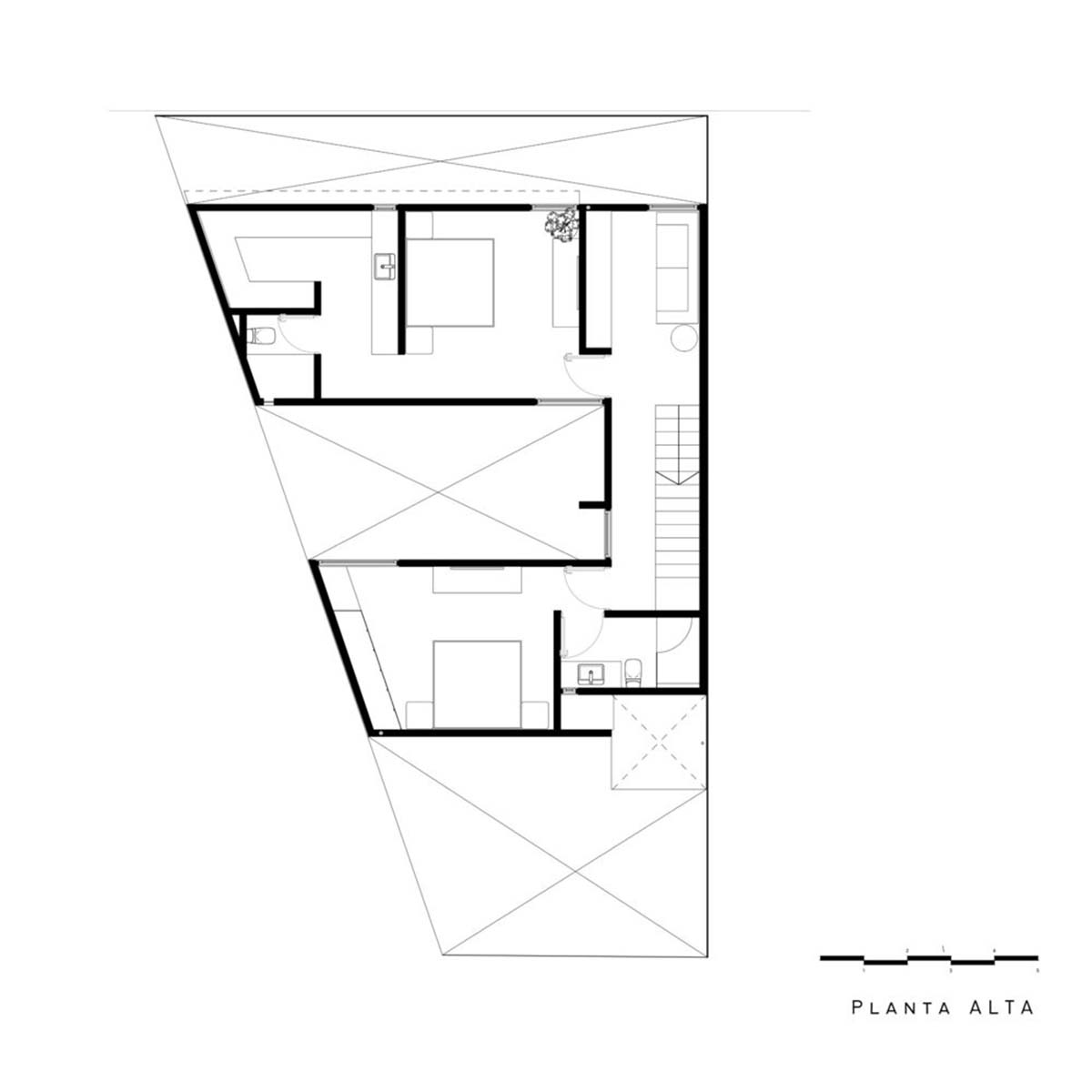 First floor plan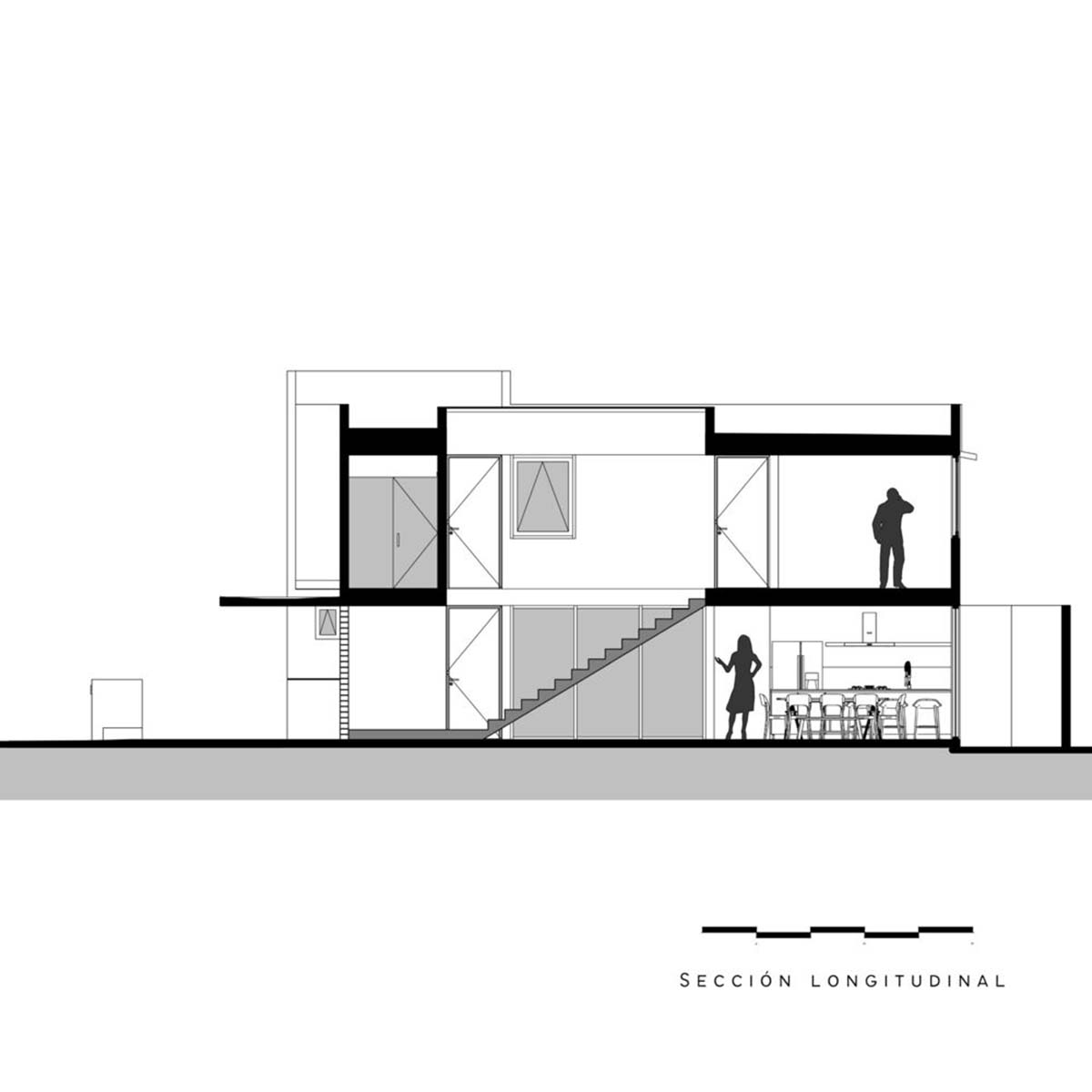 Section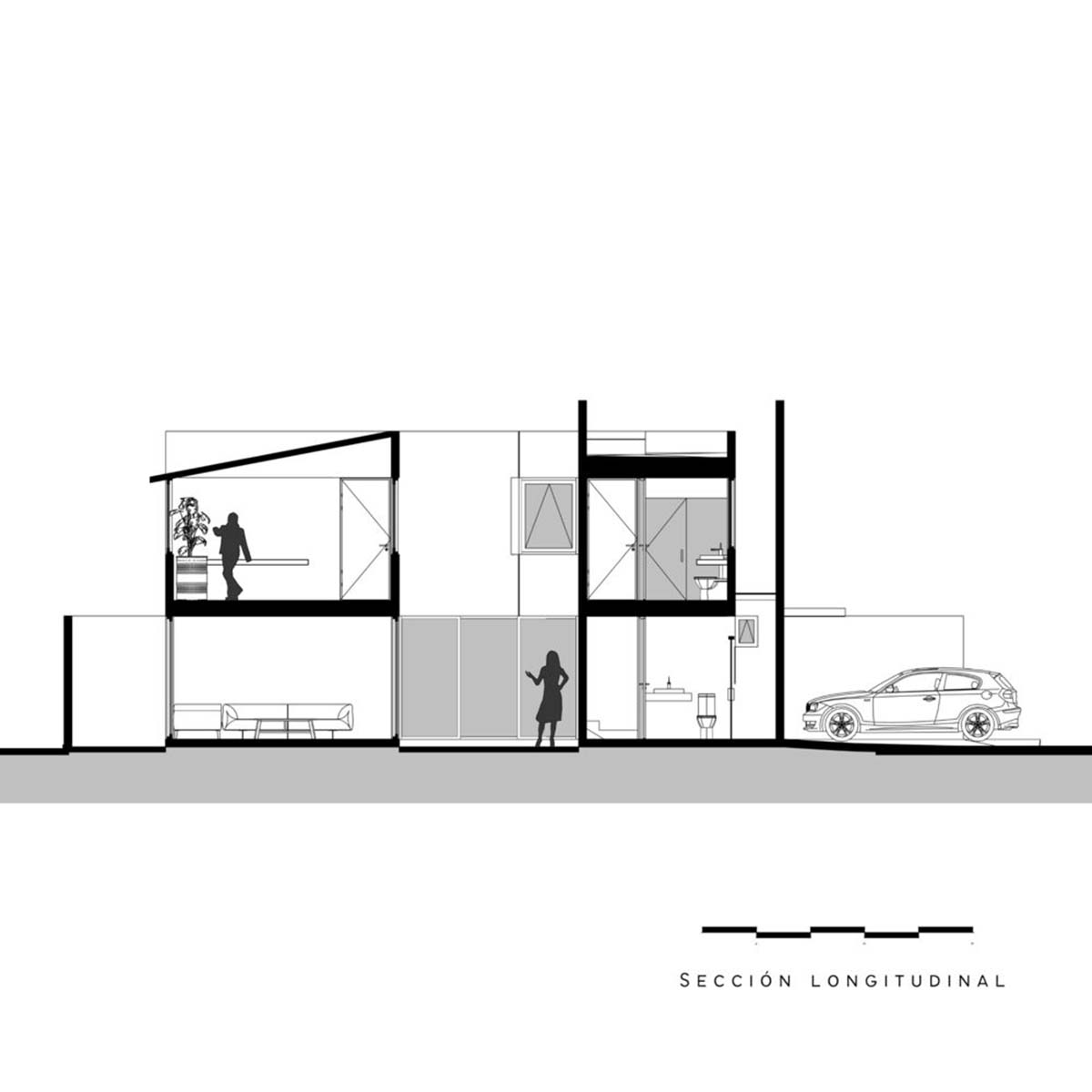 Section
Section
Project facts
Project name: Enigma House
Architects: MEM Arquitectos
Location: Santiago de Querétaro, Mexico.
Size: 180m2
Date: 2022
All images © Ariadna Polo
All drawings © MEM Arquitectos
> via MEM Arquitectos