Wyndham Clubhouse by MIA Design Studio is built from bare brick layers to look like a lantern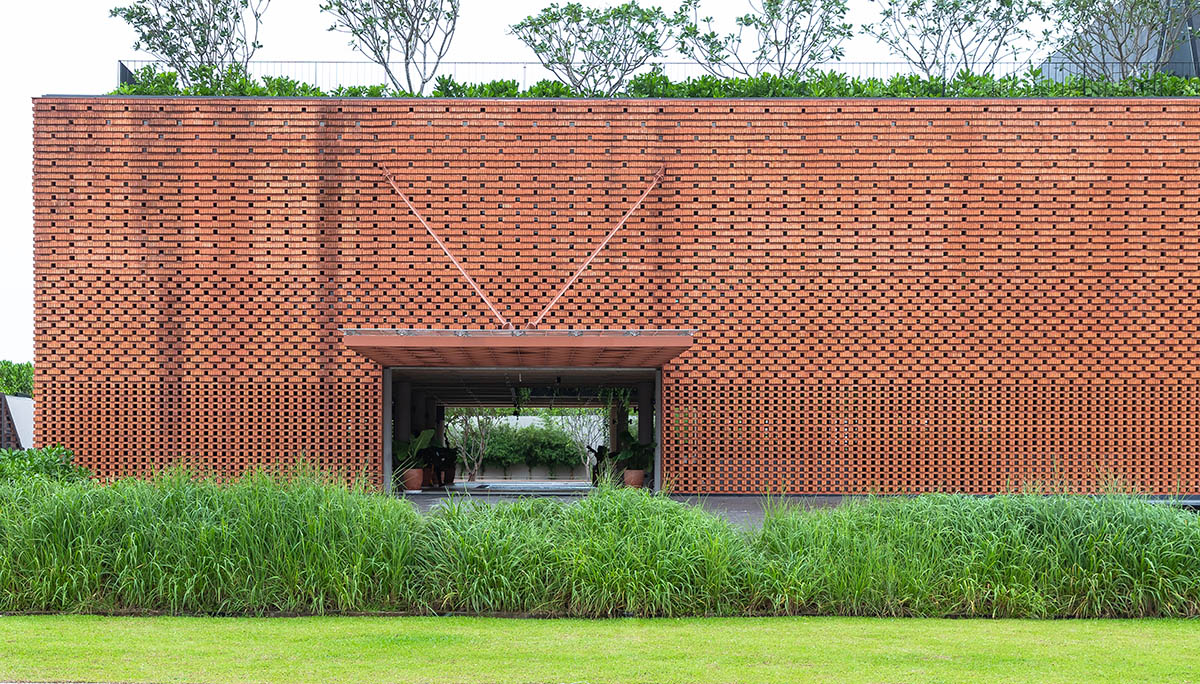 Vietnamese architecture firm MIA Design Studio has designed a clubhouse built from brick layers to look like a lantern at night in Bai Truong, Duong To, Phu Quoc, Kien Giang Province, Vietnam.
Named Wyndham Clubhouse, the 2,200-square-metre building is a hospitality building located in a coastal resort of Phu Quoc.
To bring a new perspective that can be both modern and traditional, the architects wanted to create a building that looks like a lantern.
Built from various layers of brick on the façade, the building creates a distinguished pattern and the building acts like a lantern.
"This will give the experience a soft, gentle feeling of light at night, be a highlight at the entrance to the resort," said MIA Design Studio.
The studio selected bare brick as the main material in order to exude the beauty of meticulousness and precision of the local mason.
During the day, the brick layer could block and soft the sunlight, while providing excellent natural ventilation for the building, which is one of the prerequisites of architecture for tropical climates.
Inside the lobby space is The courtyard is the crucial element that once again affirms the immutable values of traditional architecture passed down to this day.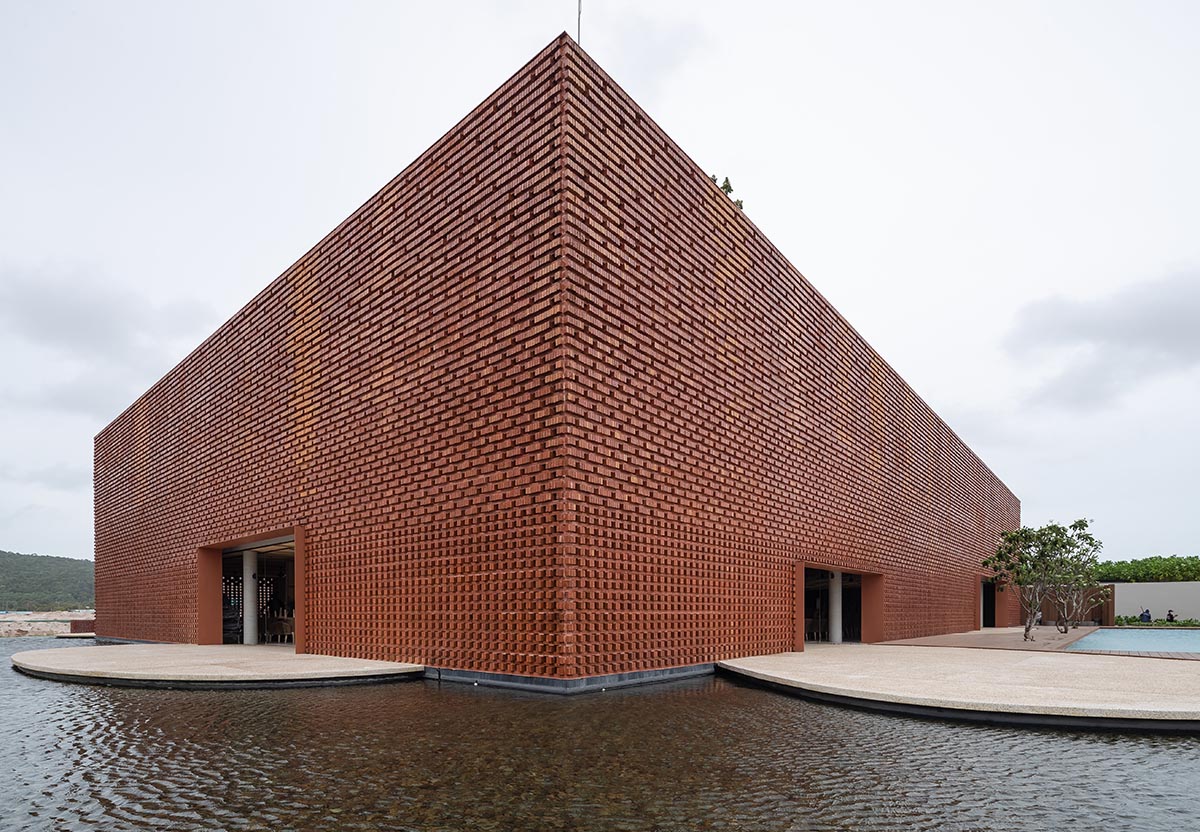 Just by applying techniques of exploiting, softening or contrasting natural light, along with the organization to create wind convection throughout all spaces, the project has created a separate atmosphere for relaxation.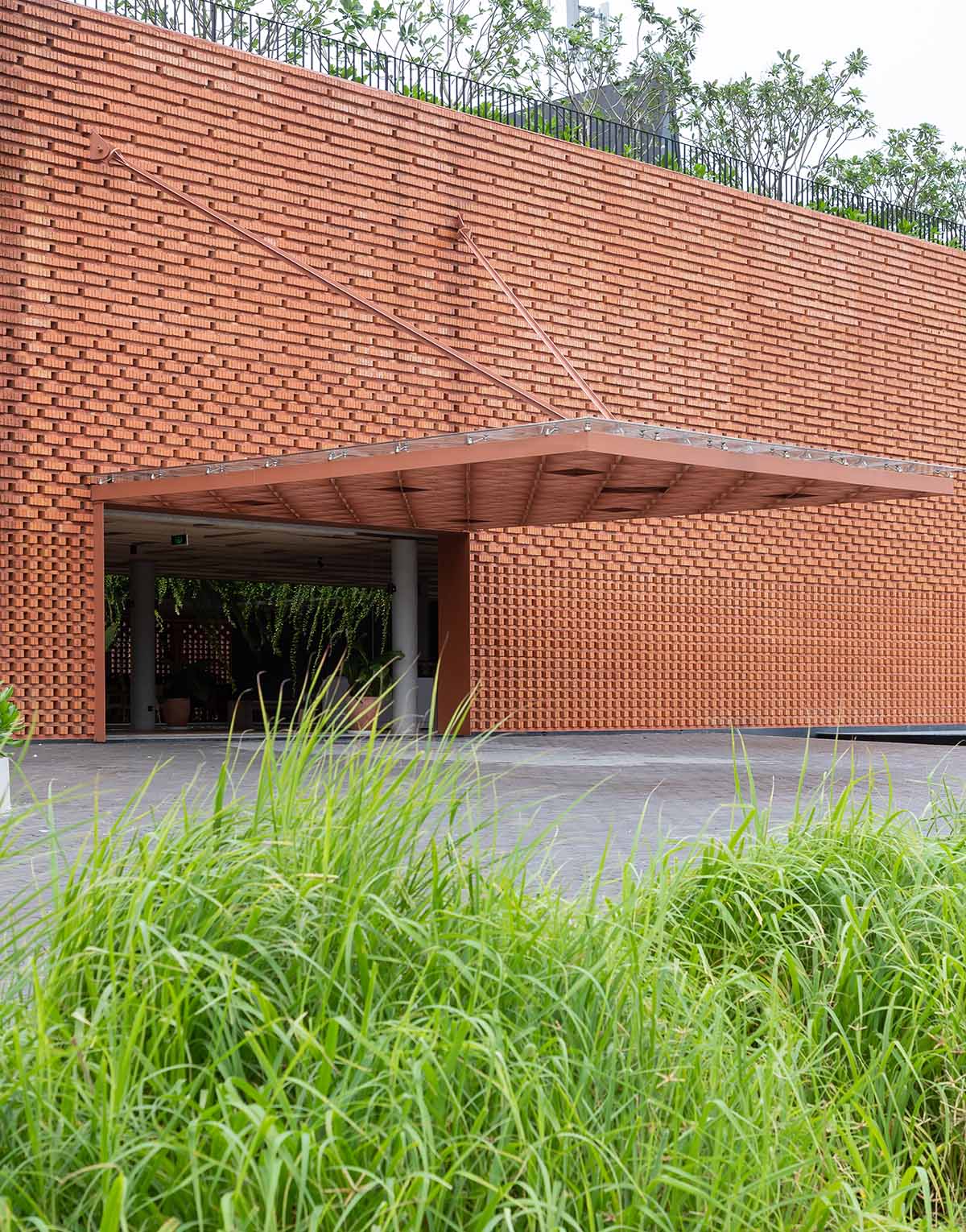 The team preferred to use the indigenous materials such as bamboo, bare brick, wood and grindstone. The goal of the architects was to "create a great mix and bring a strong connection to the local area."
"If we wonder about the role of architecture in human life, whether the basic value is providing a sufficient shade from which people can stay underneath and get as much of the beauties of nature as possible from the sun, the wind to the grass, the water," the studio said.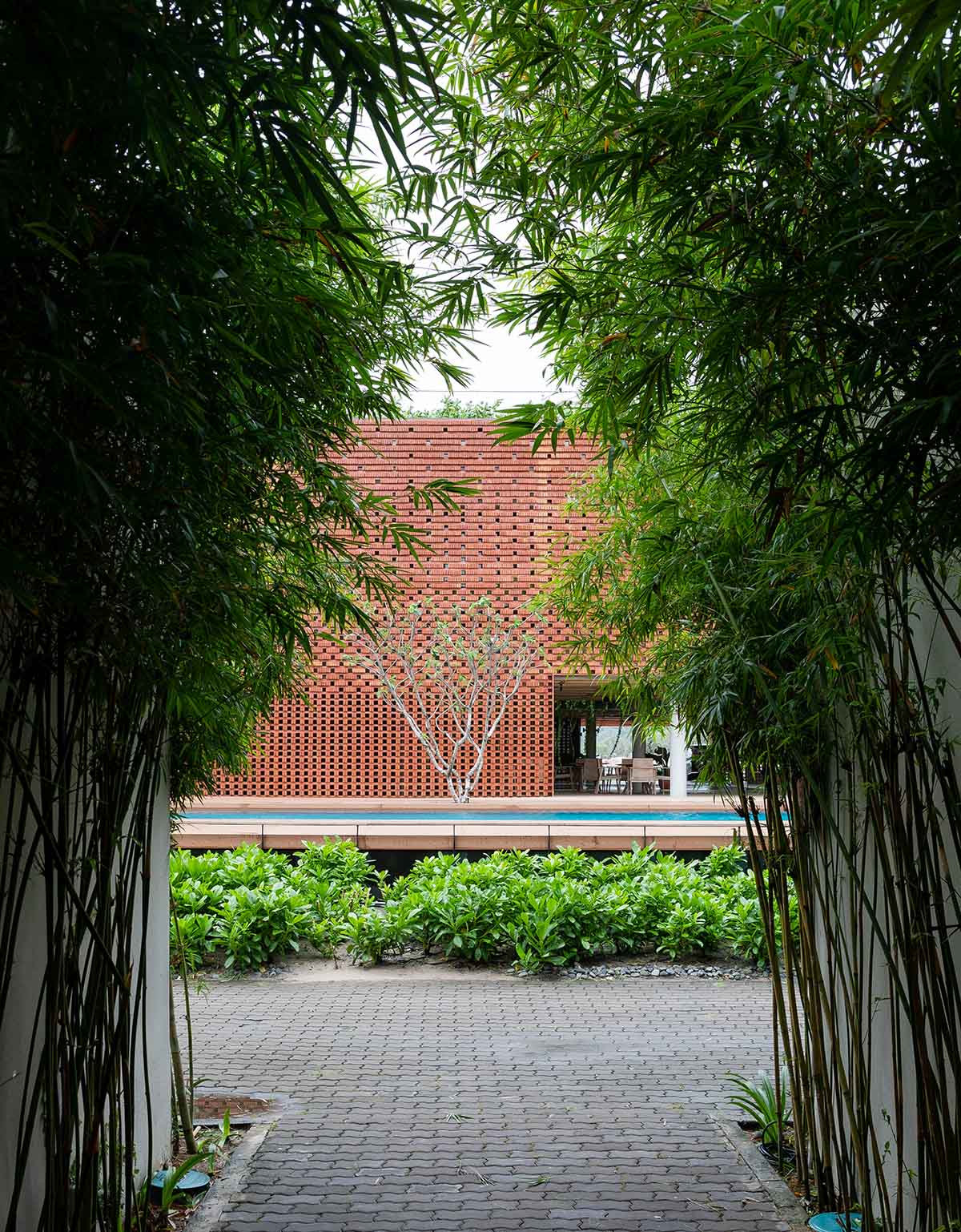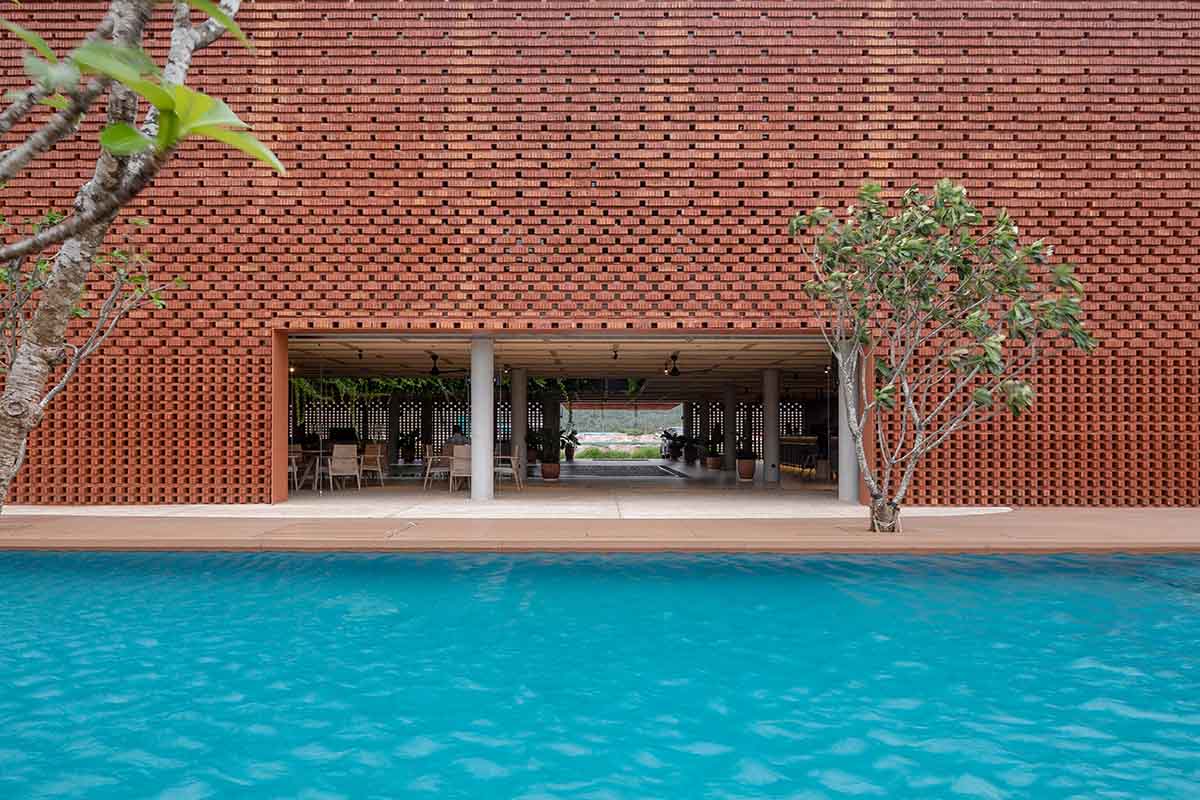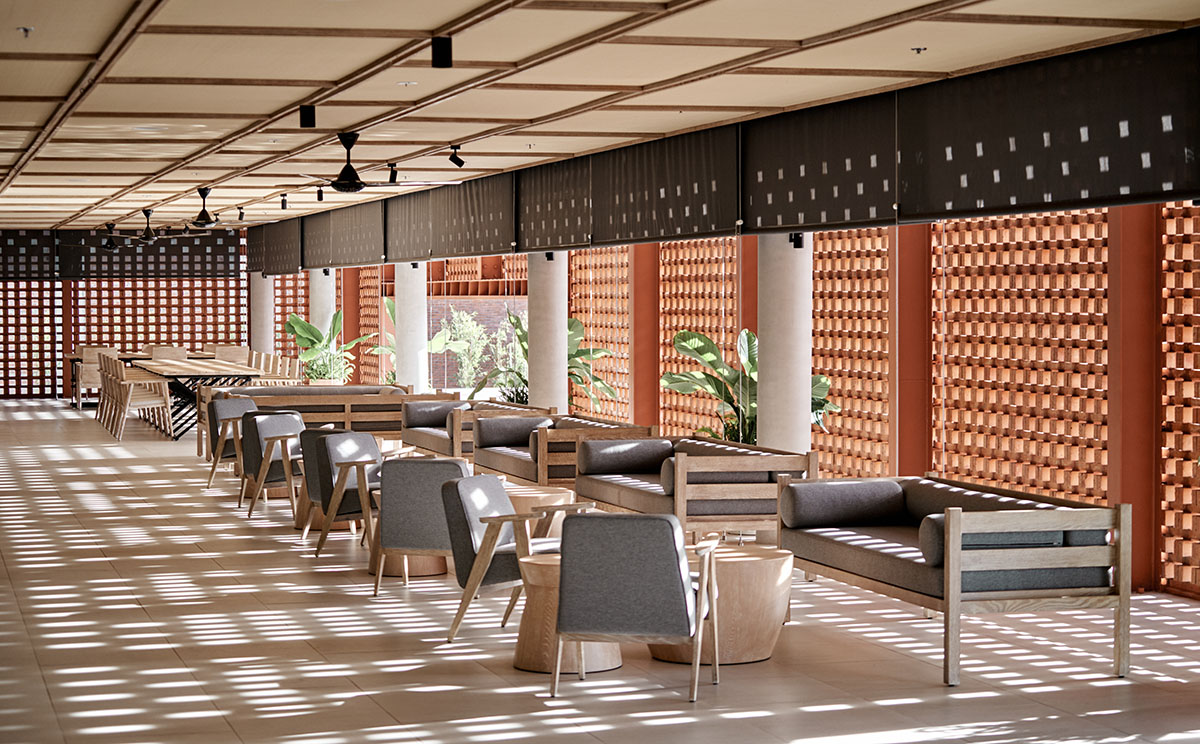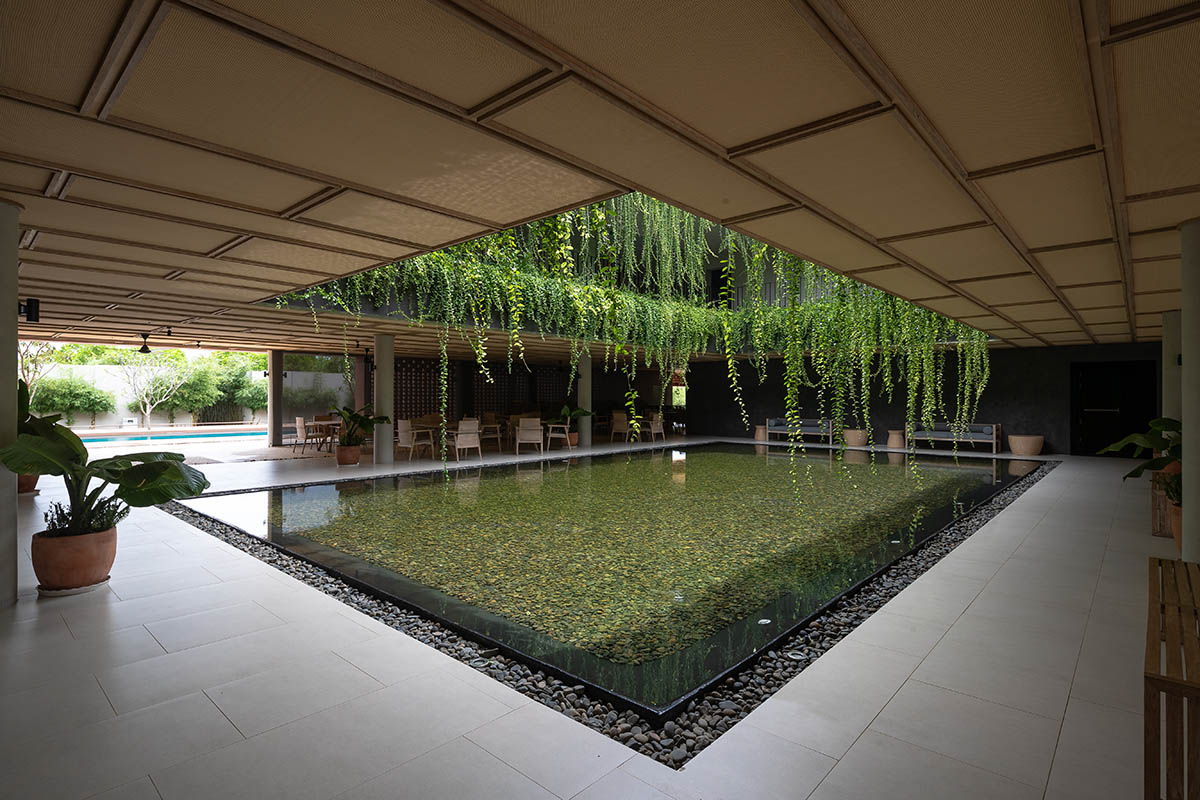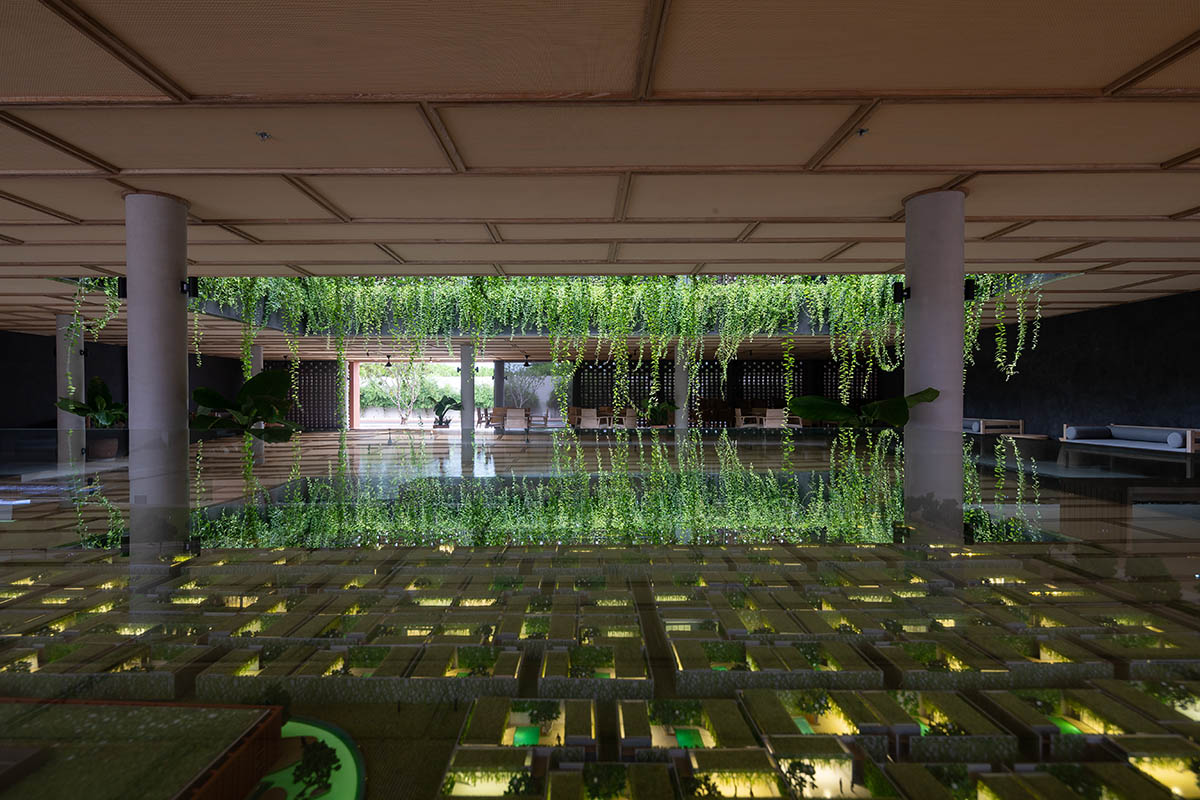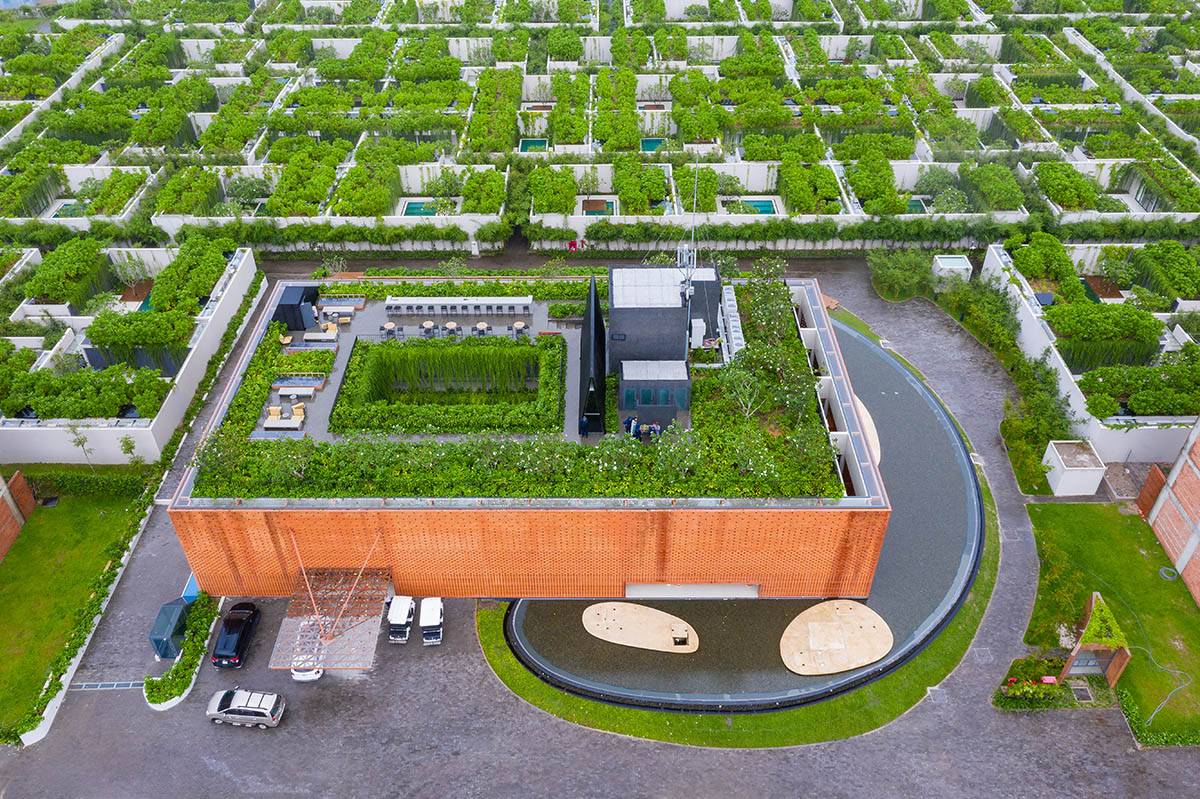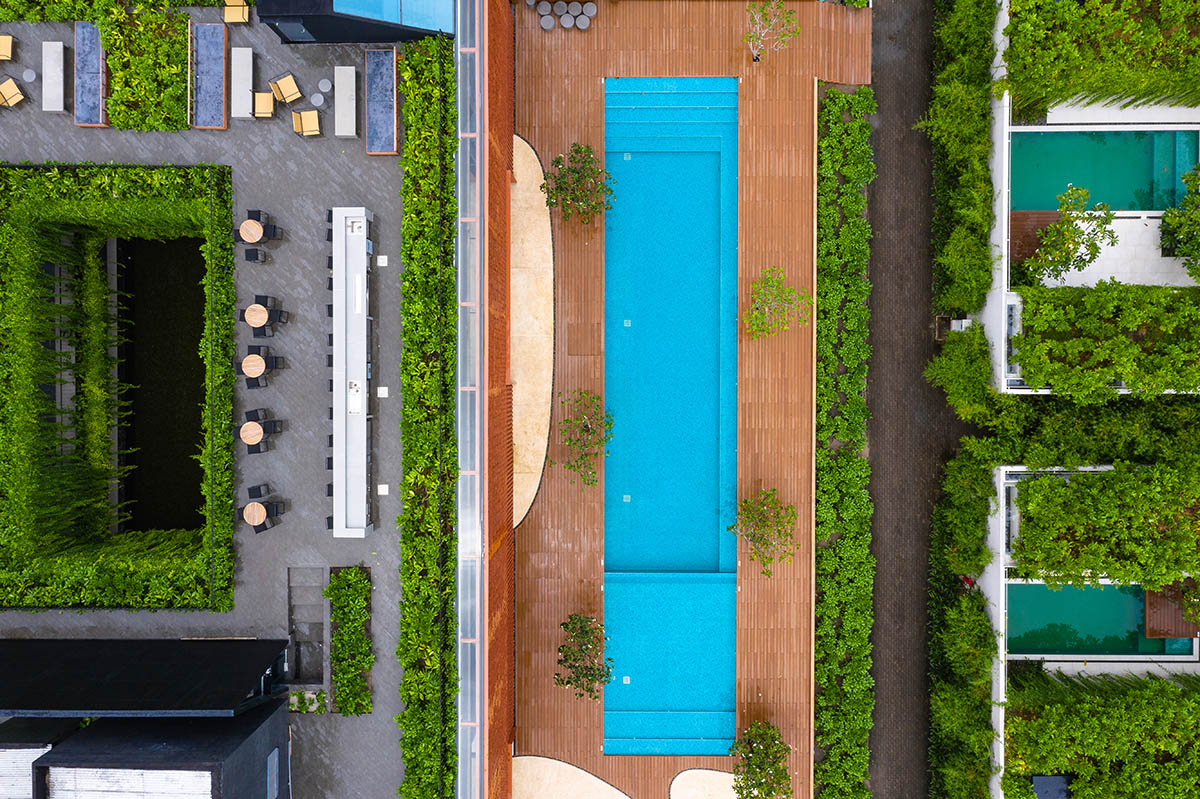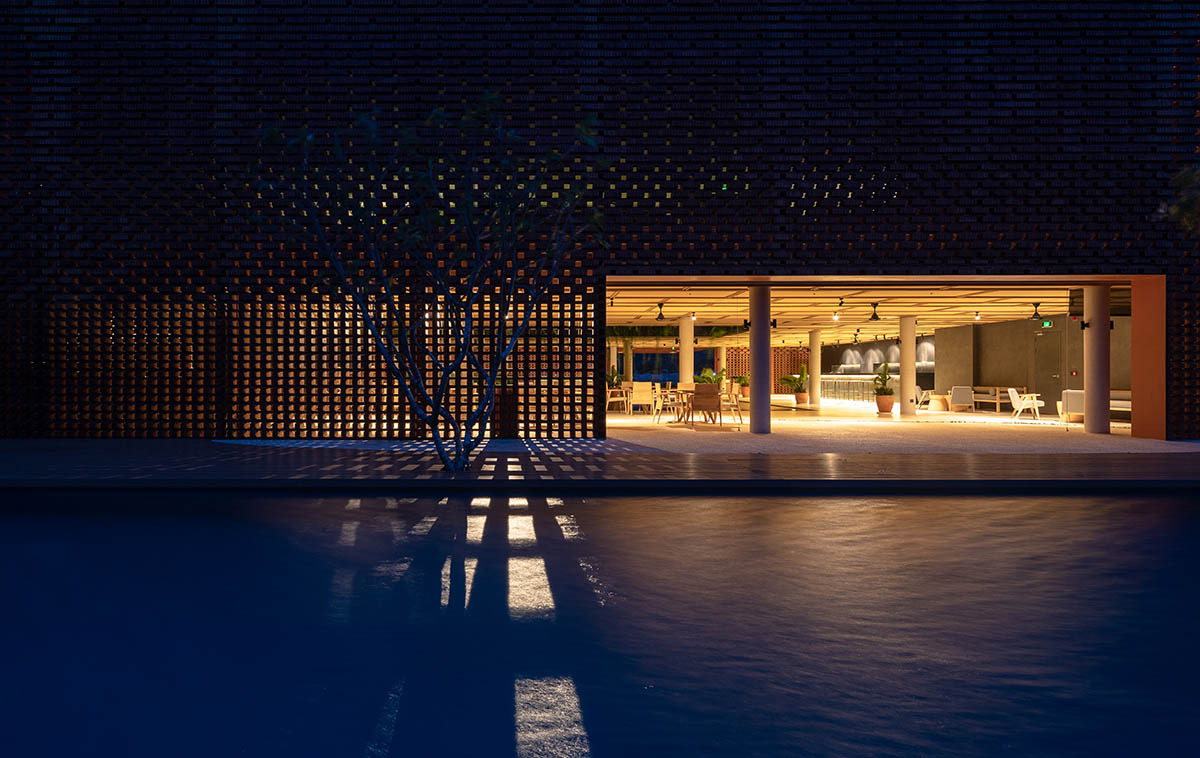 Site plan
Basement floor plan
First floor plan
Second floor plan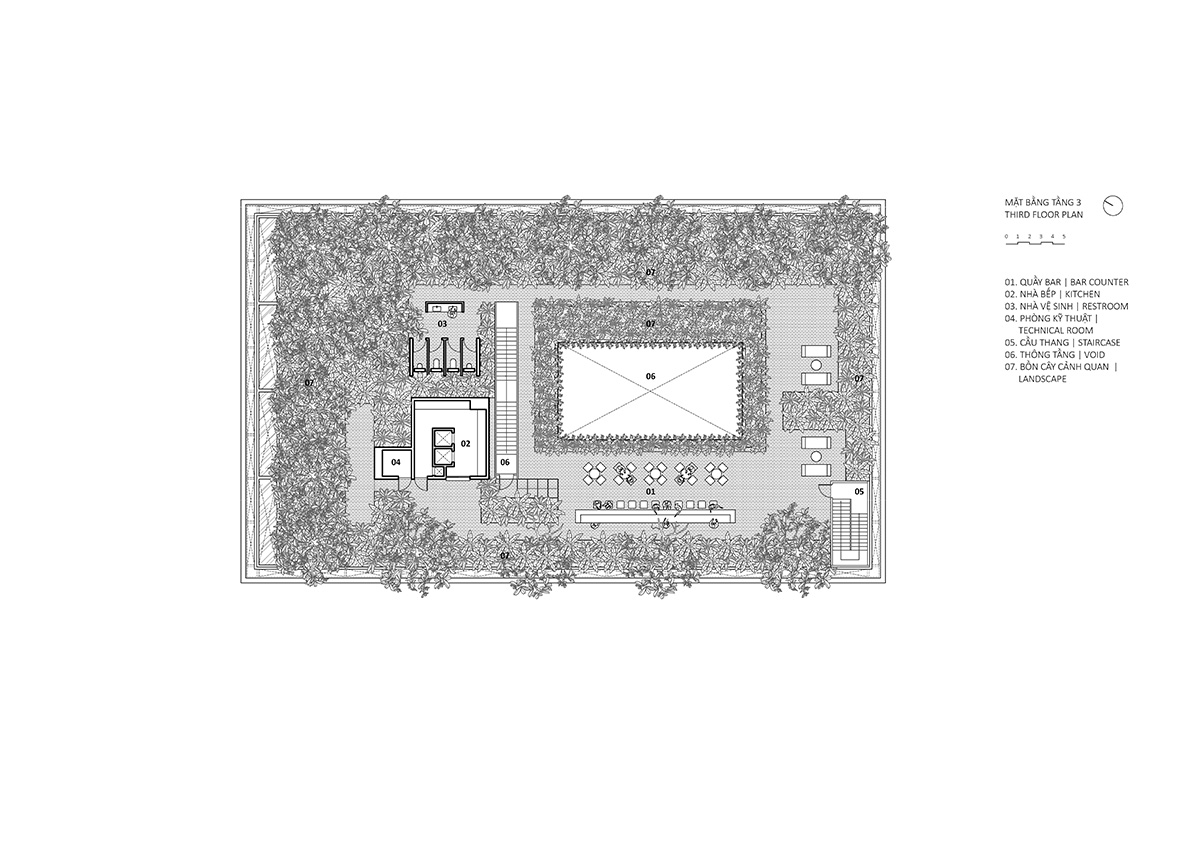 Third floor plan
Section
Section
Exploded diagram
MIA Design Studio previously completed Binh Thuan House, a family house in Vietnam and designed Mr.Green's Office in District 3, HCMC, Vietnam.
Project facts
Project name: Wyndham Clubhouse
Architects: MIA Design Studio
Location: Bai Truong, Duong To, Phu Quoc, Kien Giang Province
Investor: Nam Group
Designed: 2016
Completed: 2022
Site area: 3355 m2
Construction area: 2200 m2
Gross floor area: 4495 m2
Principal Architect: Nguyen Hoang Manh
Concept Design: Truong Nguyen Quoc Trung
Technical Design: Bui Hoang Bao, Nguyen Thi Hao
Construction contractor: Megabuild
Furniture contractor: Thanh Thang Thang Long
All images © Trieu Chien.
All drawings © MIA Design Studio.
> via MIA Design Studio