AR Arquitectos completes family home with black concrete and wooden cladding in Argentina
Argentinean architecture practice AR Arquitectos has completed a single-family home with black concrete and wooden cladding on a typical small mountain terrain of Córdoba, Argentina.
Named Black House, the 550-square-metre building is composed of two parallel overlapping volumes that make up a two-storey house.
Located in La Pankana, in the town of Calera, AR Arquitectos has created a family home to break the traditional boundaries.
The goal of the project was to draw attention to the use of concrete as a protagonist material in all its senses.
On the ground floor, the studio carved out the terrain to allows a tour with the idea of going through the project and framing the views it suggests.
On the same level, the studio arranged all common spaces such as kitchen, dining room and living room.
The interior and exterior merge thanks to the permeability that is achieved through large glazed surfaces, with window-doors that connect the interior space with a large gallery, pool, the garden, and the view.
The upper floor is lifted from the ground at the observer level, acting like a suspended, linear and solid volume, imposing from wherever you look at it.
The brutalism of black concrete is revealed strongly with moderate kiri wood cladding. Wooden-clad volumes represent private spaces of the house. Sleeping and resting always provide views towards the city.
The main staircase is one of the main elements. It is suspended on a concrete wall, with the idea of expressing that a lightness sensation over the robustness of another material, such as black concrete.
It is located on a double height, where the space is emphasized and allows a unique natural light entry.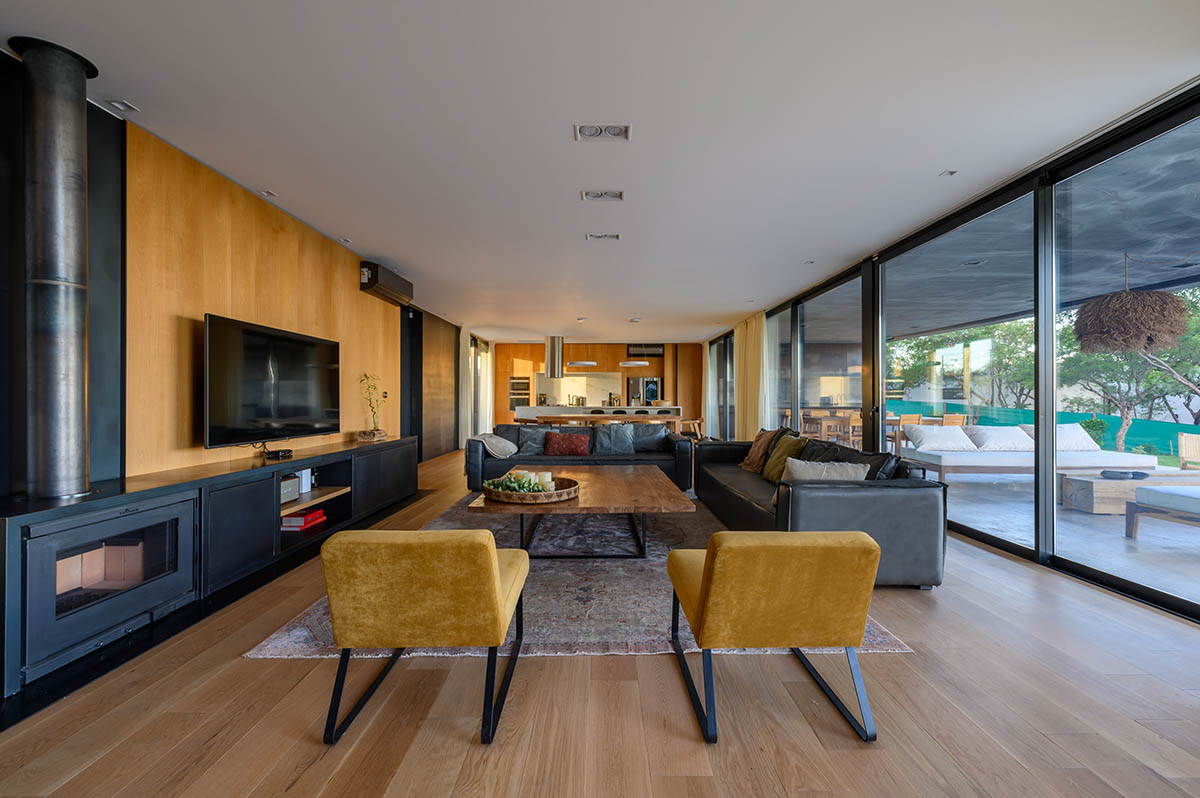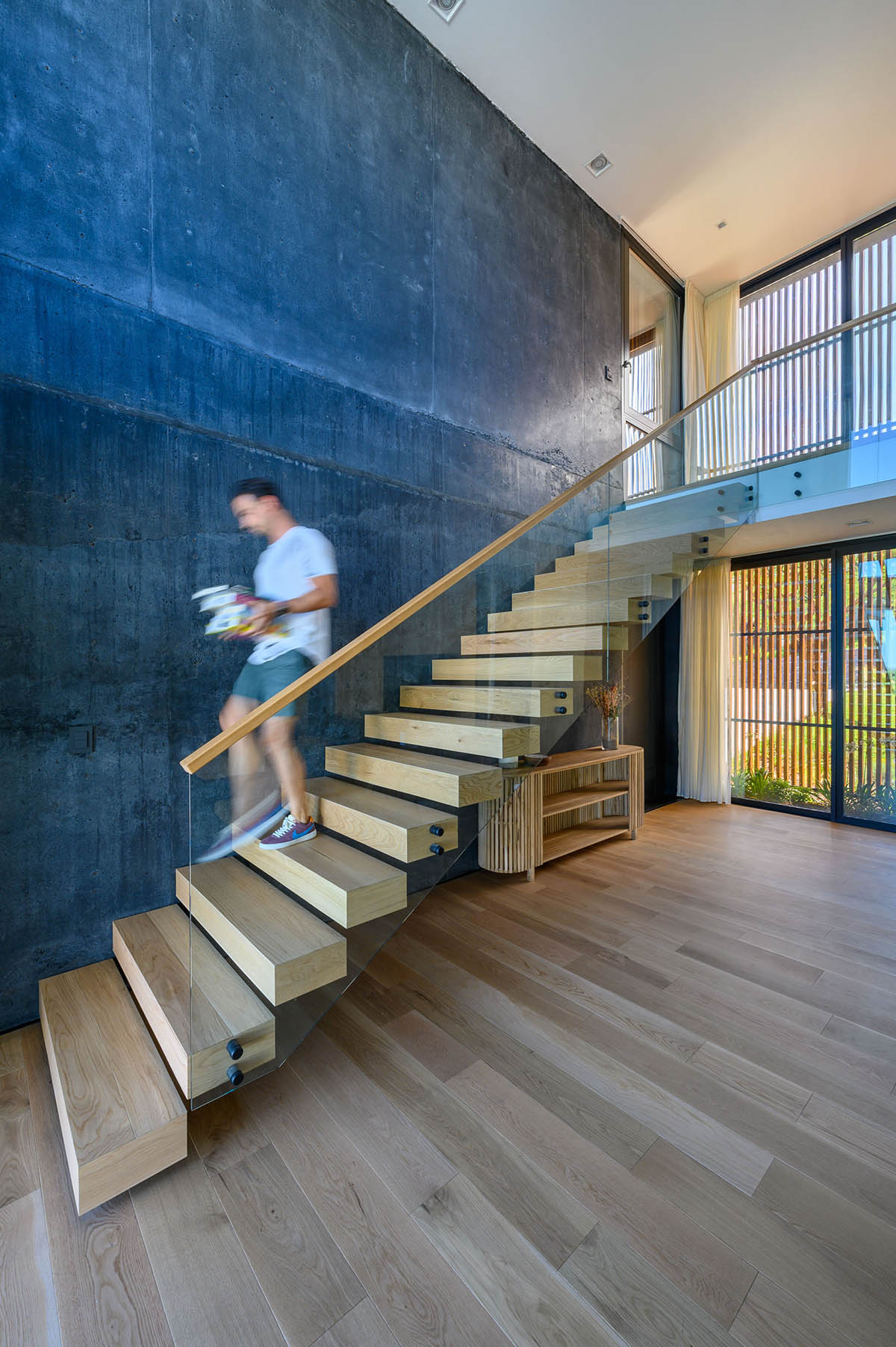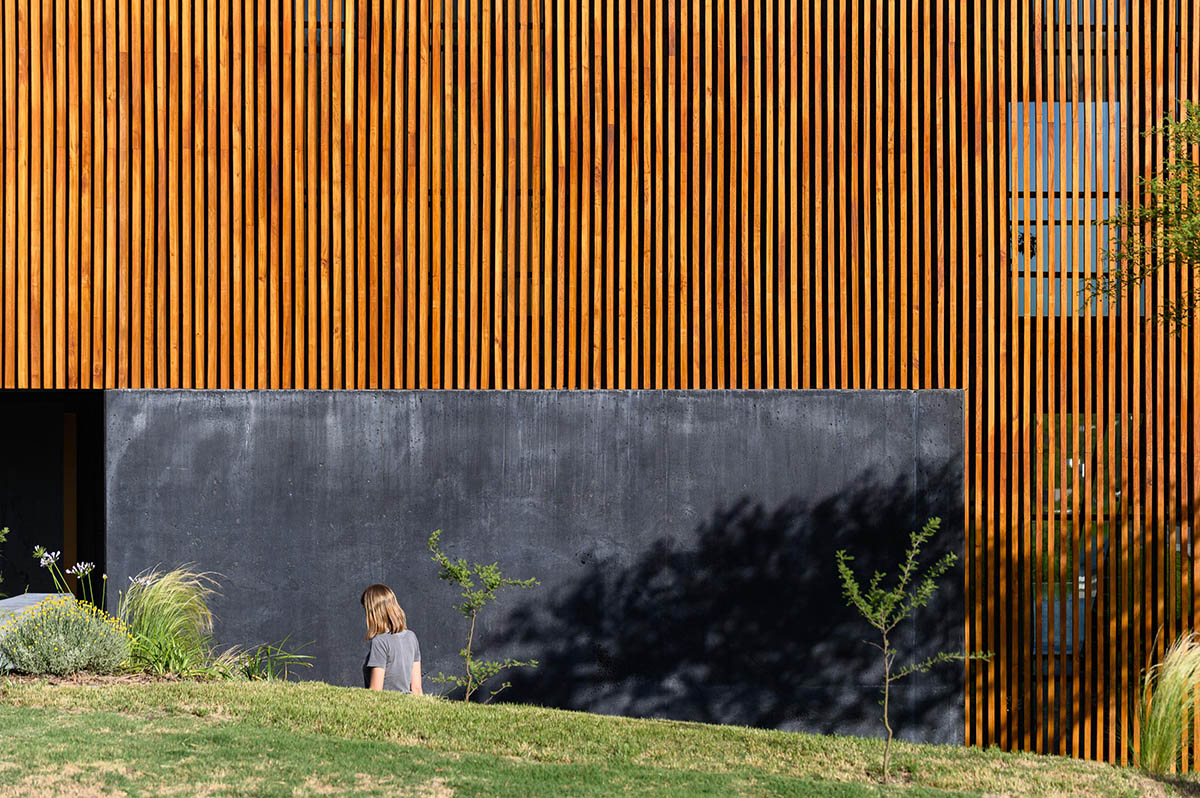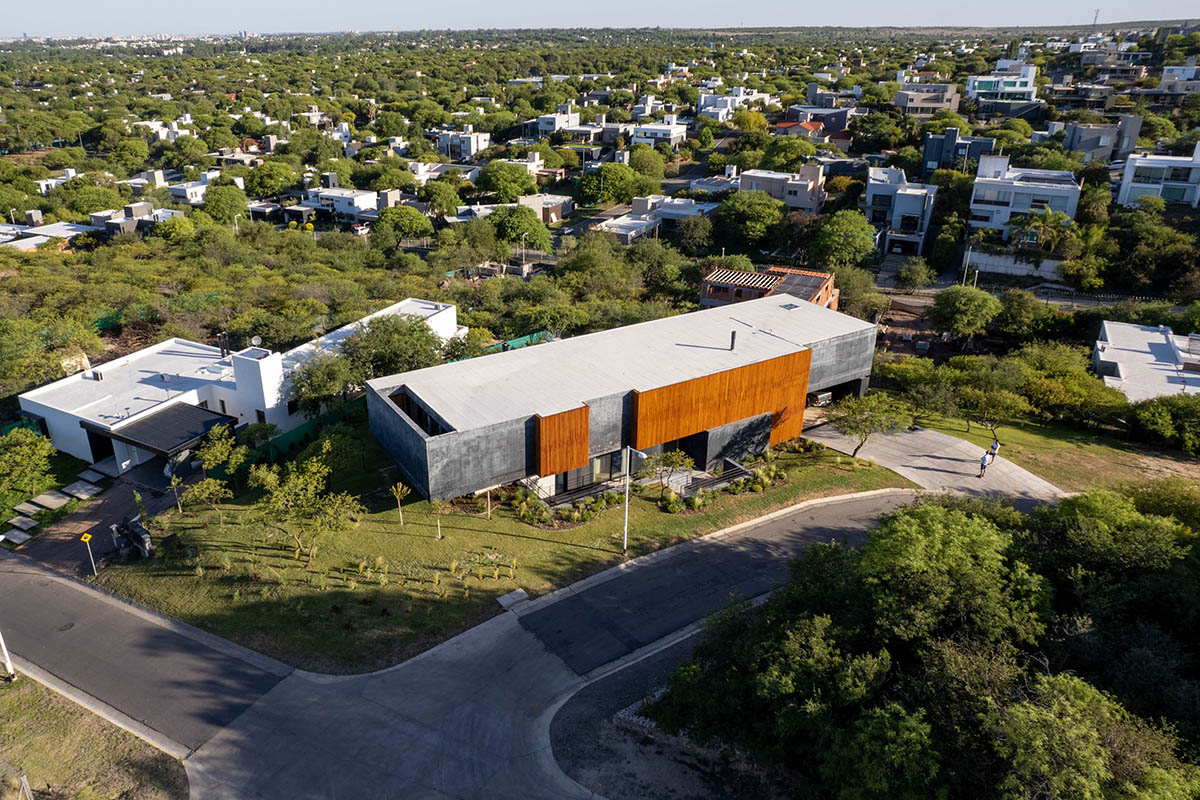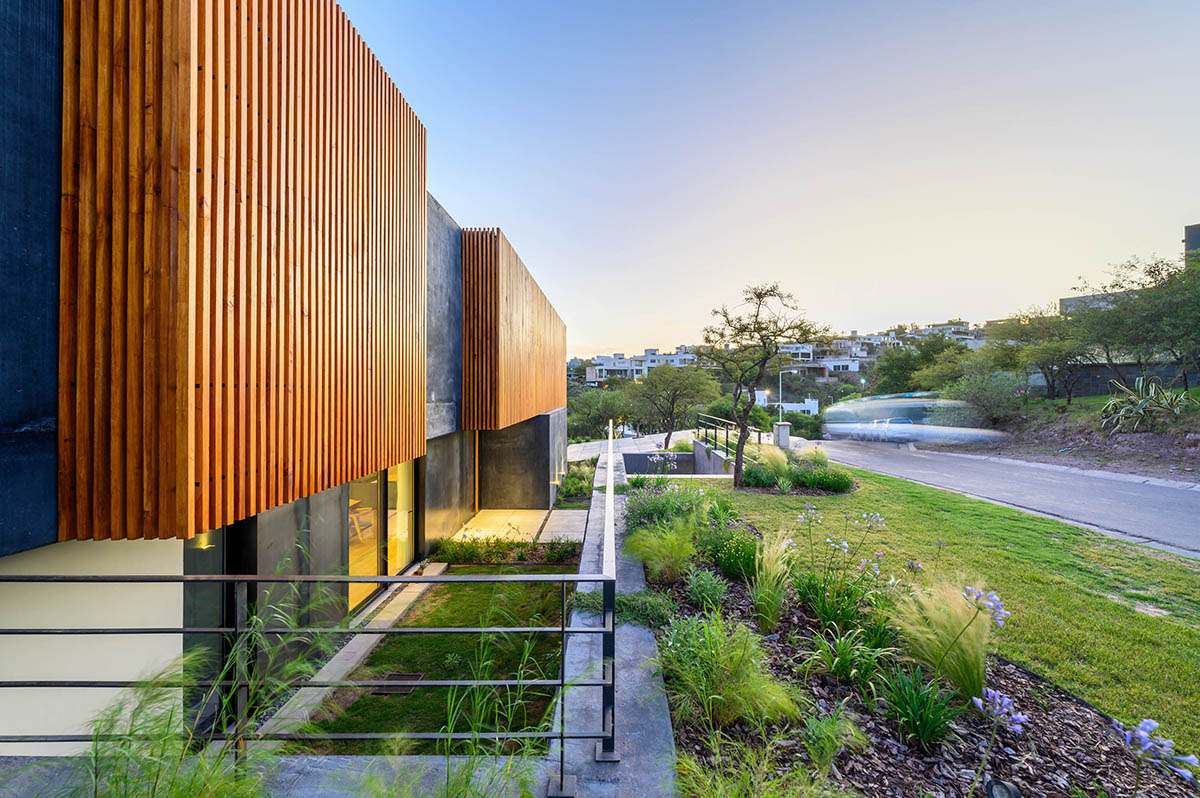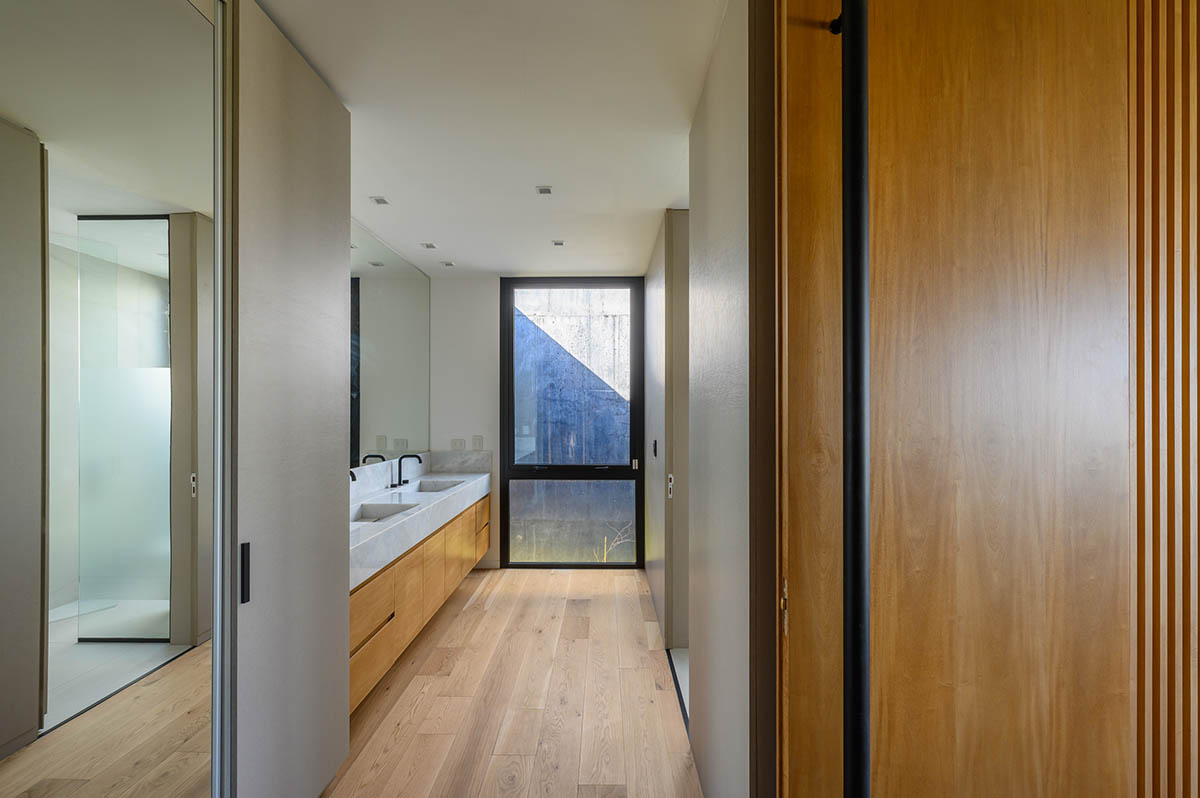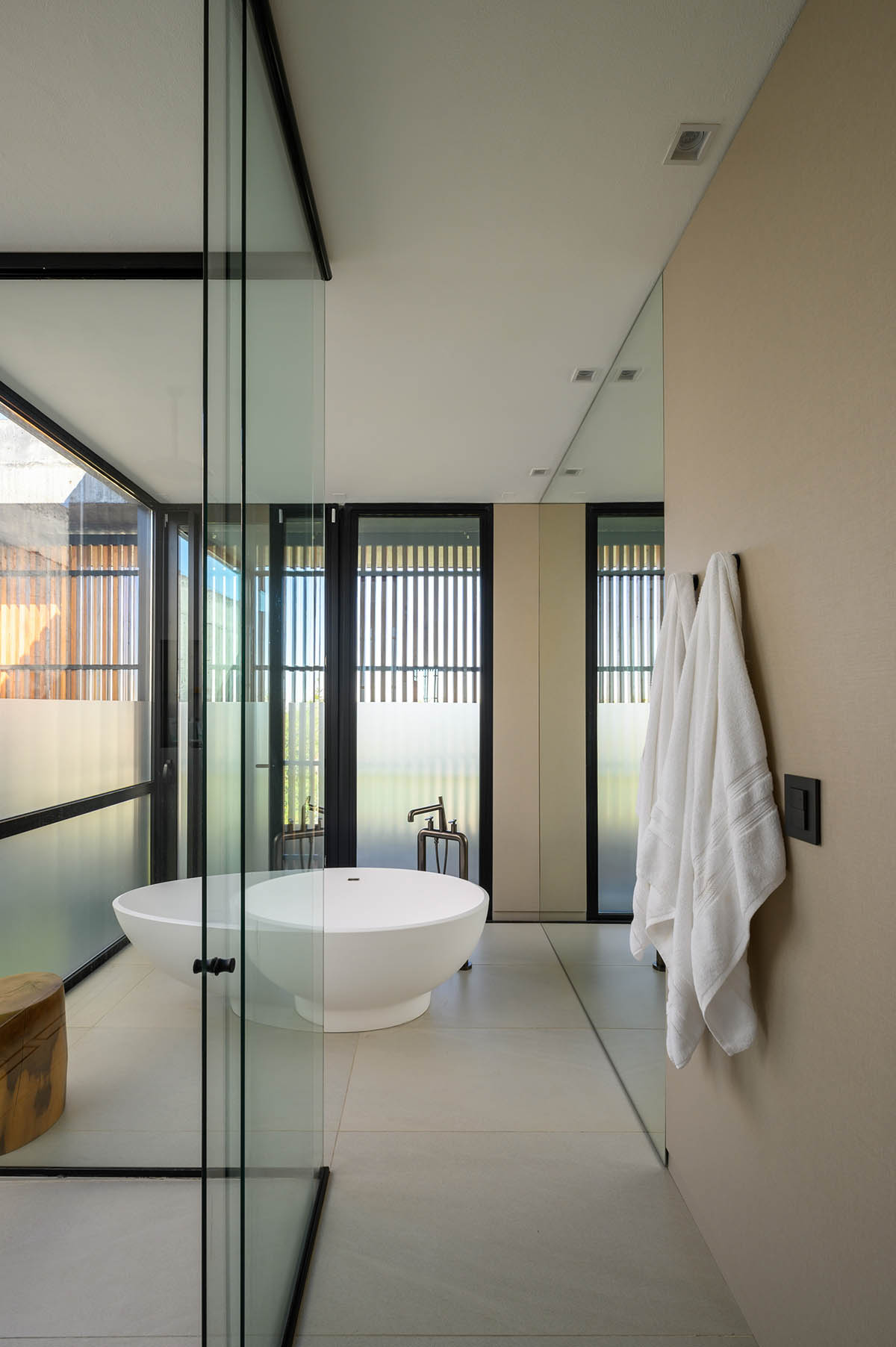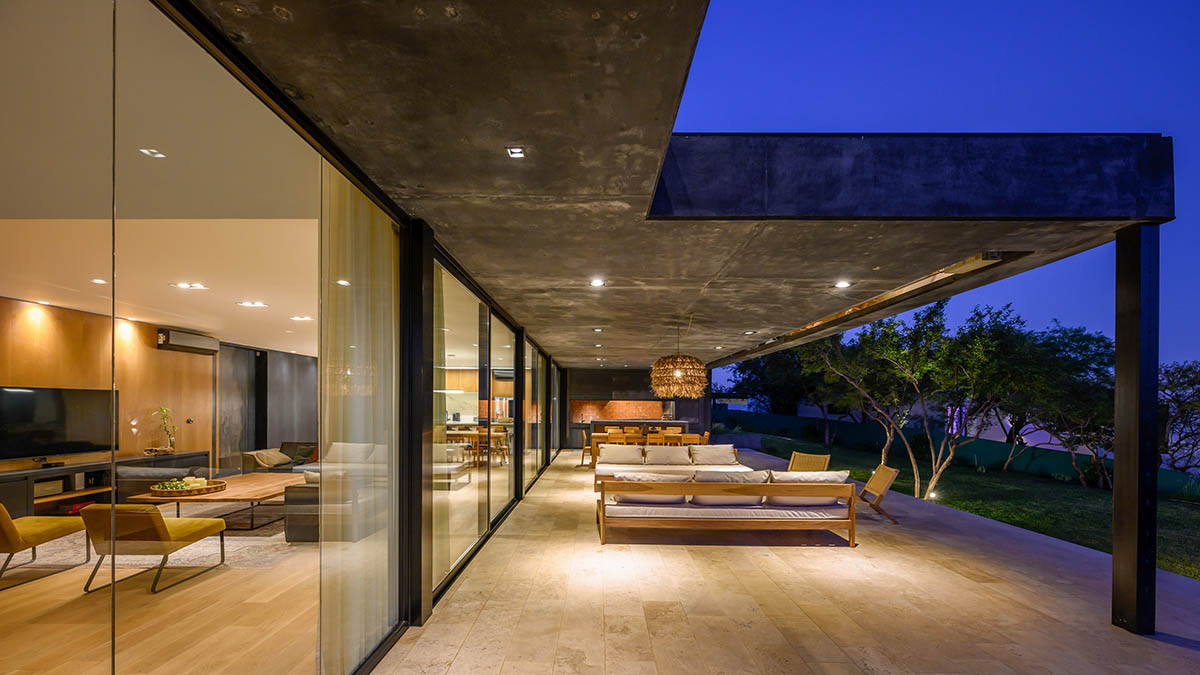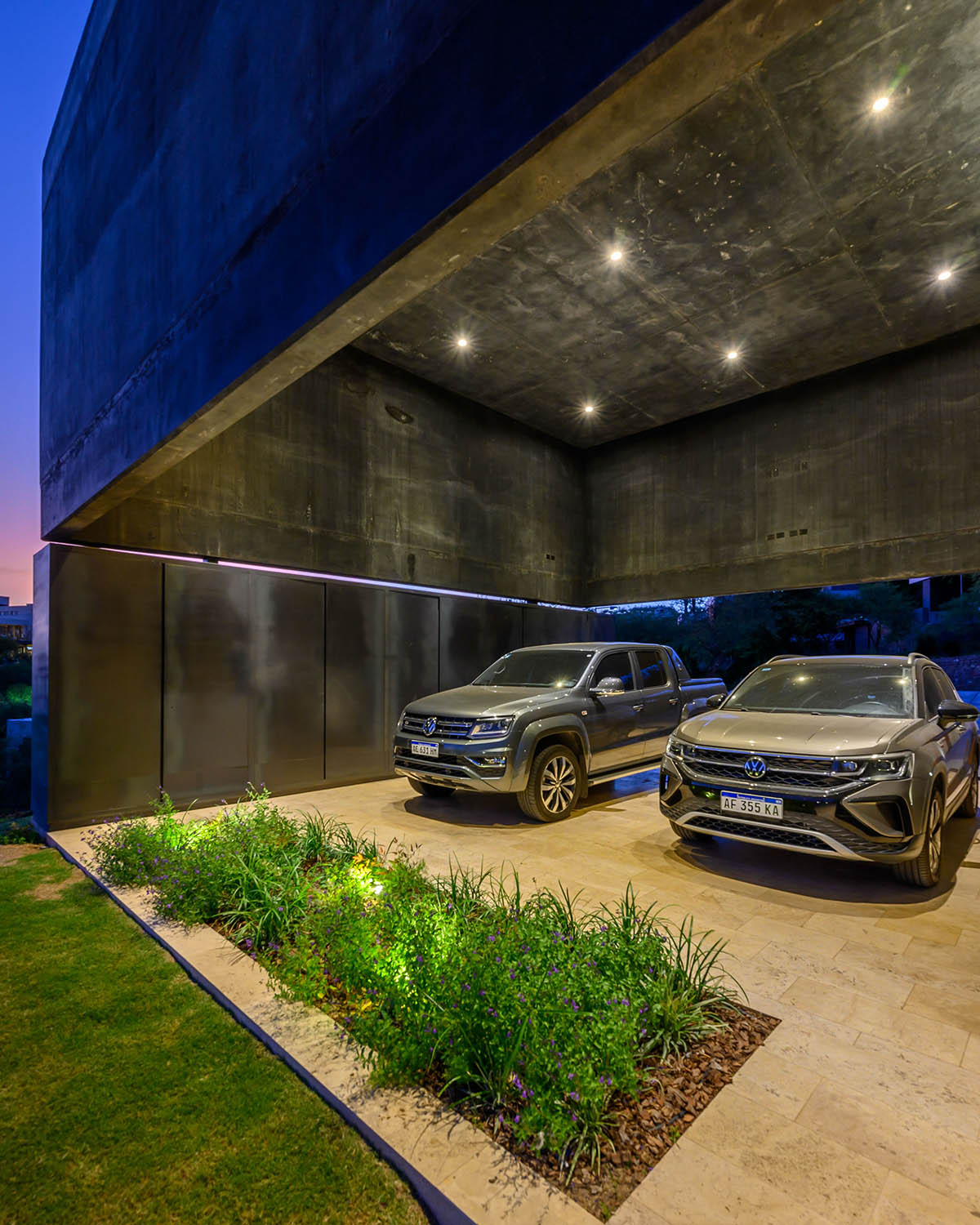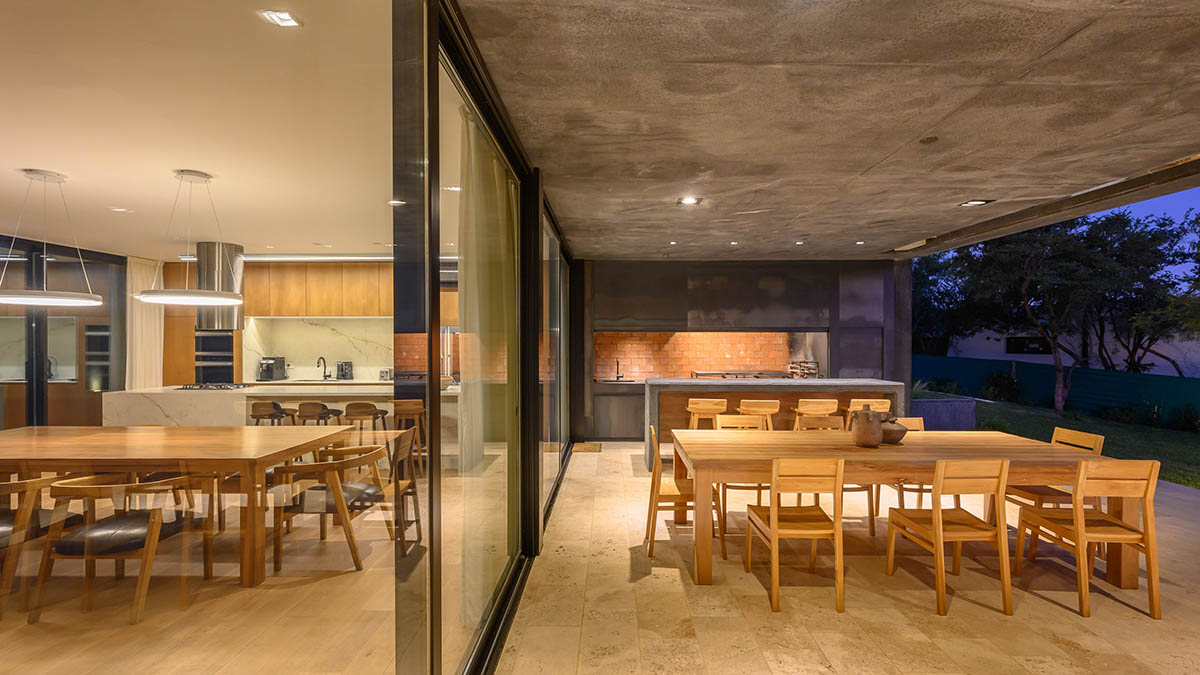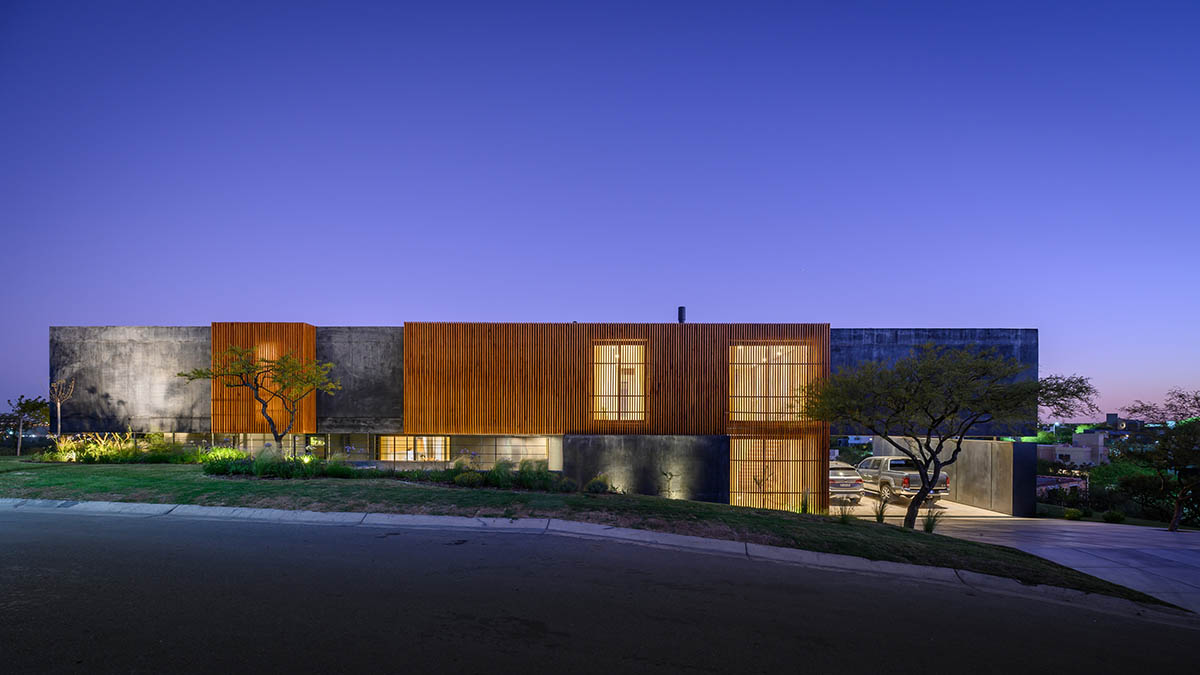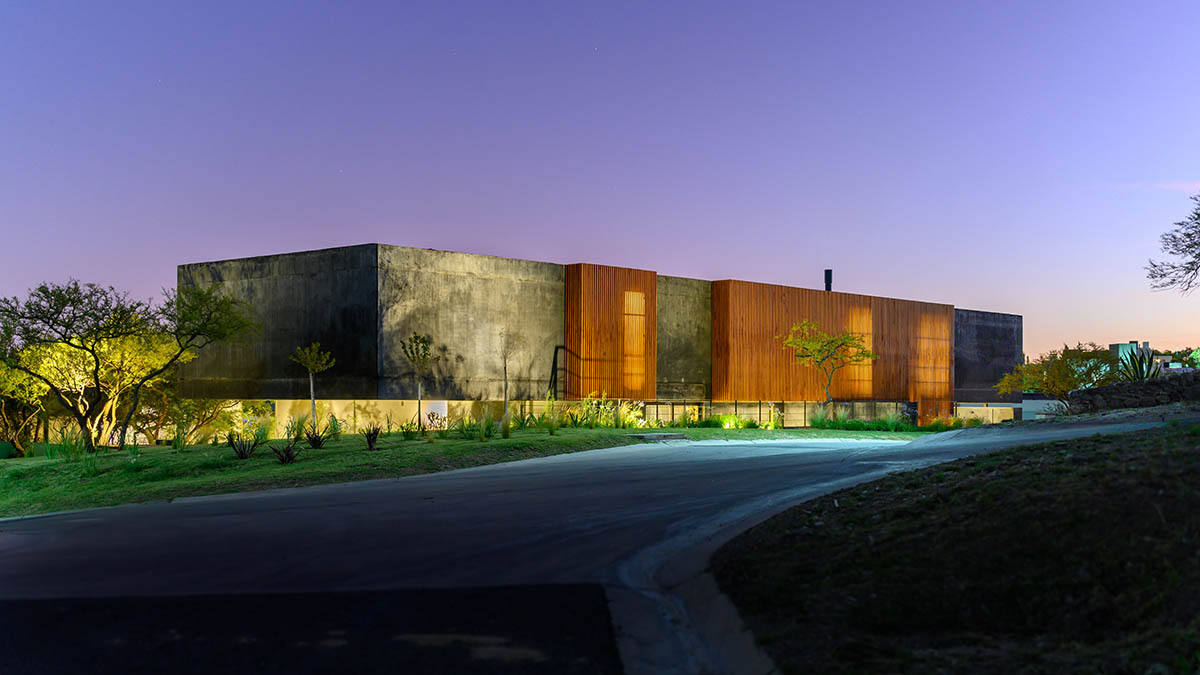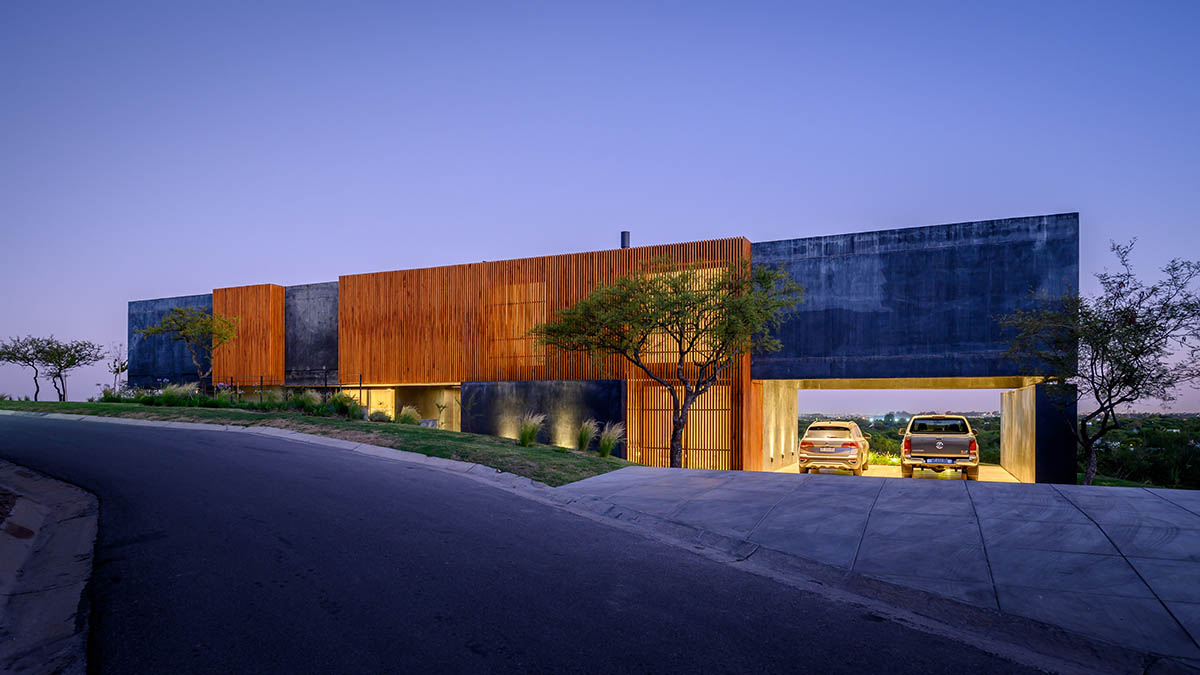 Project facts
Project name: Black House
Architects: AR Arquitectos
Location: La Pankana, La Calera, Córdoba, Argentina.
Size: 550m2
Year: 2022
All images © Gonzalo Viramonte.
All drawings © AR Arquitectos.
> via AR Arquitectos