BIG and ICON to design new 3D-printed compound hotel in Marfa, Texas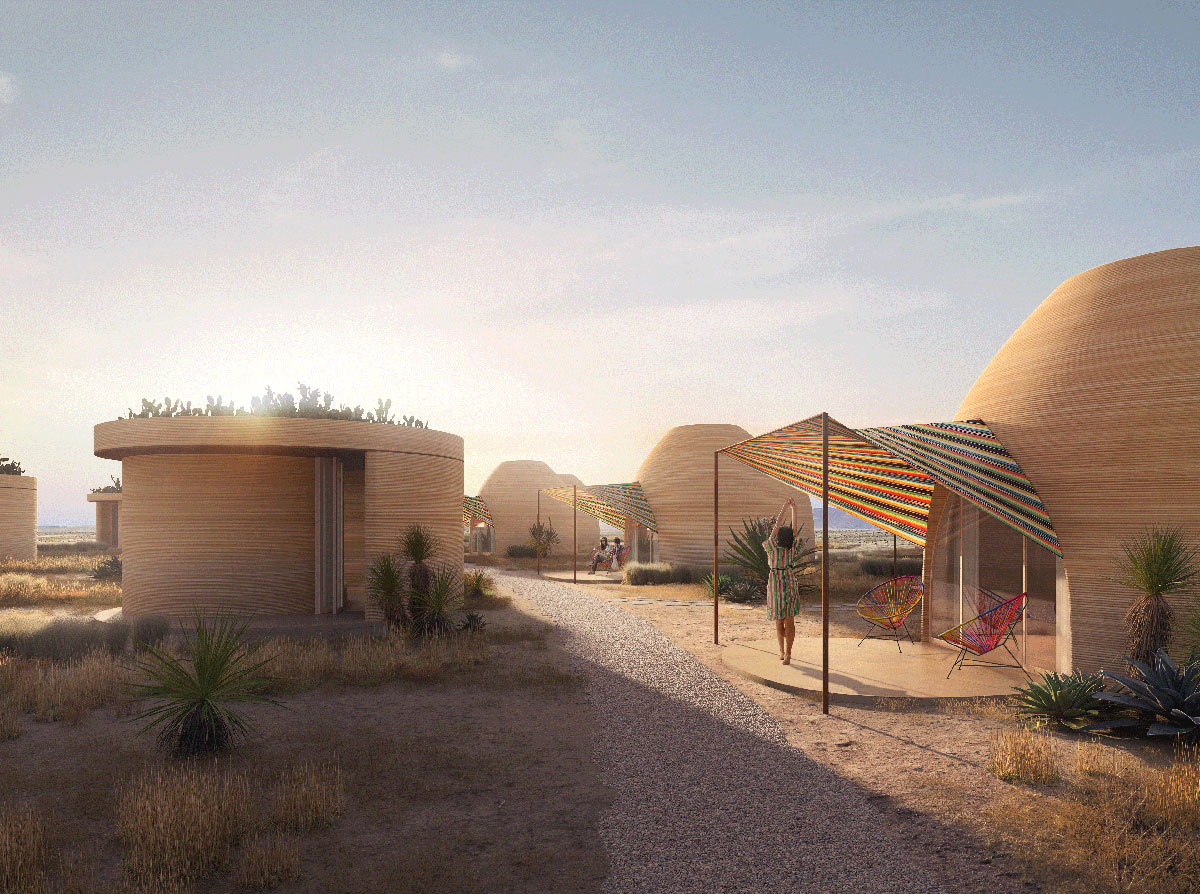 BIG and Austin-based technology company ICON has announced plans to design a new 3D-printed compound hotel for hospitality visionary Liz Lambert, in Marfa, Texas, United States.
Called El Cosmico, the project, currently a 21-acre unique campground hotel in Marfa, will be the relocation and expansion of the existing compound to more than 60-acres site.
The new project will be built by using ICON's large-scale 3D-printing technology, which will be made of domes, arches, vaults and parabolic forms.
El Cosmico compound will consist of guest units, alongside a new hospitality programming, a pool, spa, and shared communal facilities.
Set to break ground in 2024, ICON stated that "El Cosmico will continue to celebrate the convergence of creative culture and the minimalistic natural environment of the Marfa landscape."
The design of the hotel and housing is inspired by this unique connection between the high desert landscape and cosmic organizations.
Curves and domes, a primordial architectural language that can only be achieved by 3D-printing, will make up the new hotel and homes.
These shapes will be achieved by using ICON's 3D-printing technology which is successful to create soft and curved surfaces.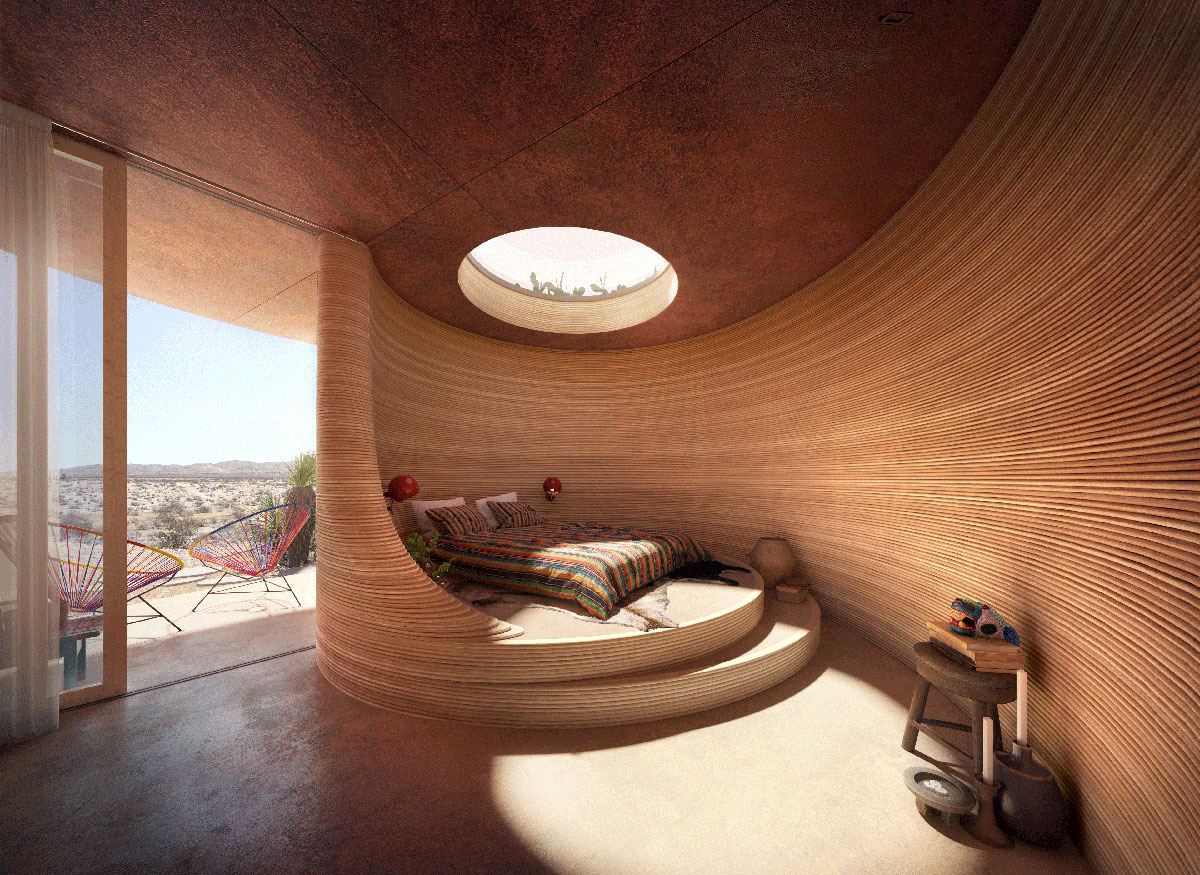 "The project provides a natural continuation of unique experiences, building on El Cosmico's legacy at the intersection of art, nature and hospitality in Marfa, Texas," said ICON in a press statement.
"Another facet of the project will be to assess the opportunity to 3D-print affordable housing in Marfa to serve the evolving needs of the town," the company added.
"Our collaboration with El Cosmico and ICON has allowed us to pursue the formal and material possibilities of cutting edge 3D-printed construction untethered by the traditional limitations of a conventional site or client," said Bjarke Ingels, Founder & Creative Director, BIG.
"Liz Lambert's legacy for reimagining hospitality and her pioneering of a contemporary Texan aesthetic combined with the minimalistic nature and culture, art and landscape of Marfa has been the perfect fit to pursue a new architectural vernacular language for El Cosmico in Marfa."
"Organic shapes, Euclidian circular geometries and a color palette born from the local terroir makes El Cosmico feel as if literally erected from the site it stands on," Ingels added.
BIG-designed homes will be two, three and four-bedroom homes that will offer expansive views of the Davis Mountains and range from 1,200 square feet (111-square-metre) to 2,200 square feet (204-square-metre) areas.
Reservations will begin Summer 2023 and can be made via this page.
"The truly unique and divergent architectures made possible by 3D printing are really just beginning," said Jason Ballard, co-founder and CEO of ICON.
"One of the great joys of ICON is putting our technology into the hands of great creatives and seeing what possibilities emerge."
"The collaboration with Liz and Bjarke is a total dream, and it's a tremendous honor for us to join them at the forefront of design and architecture. Liz is truly the Queen of Cool and one of the national treasures of Texas."
"It is incredible to help her cosmic imaginings become earthly reality," Ballard added.
Besides homes, hotel and amenities, BIG and ICON have partnered with The Long Center for the Performing Arts to create the first 3D-printed performance pavilion for SXSW festival this year.
The pavilion is made of the same technology with El Cosmico to provide information about the technology used in the structures in El Cosmico.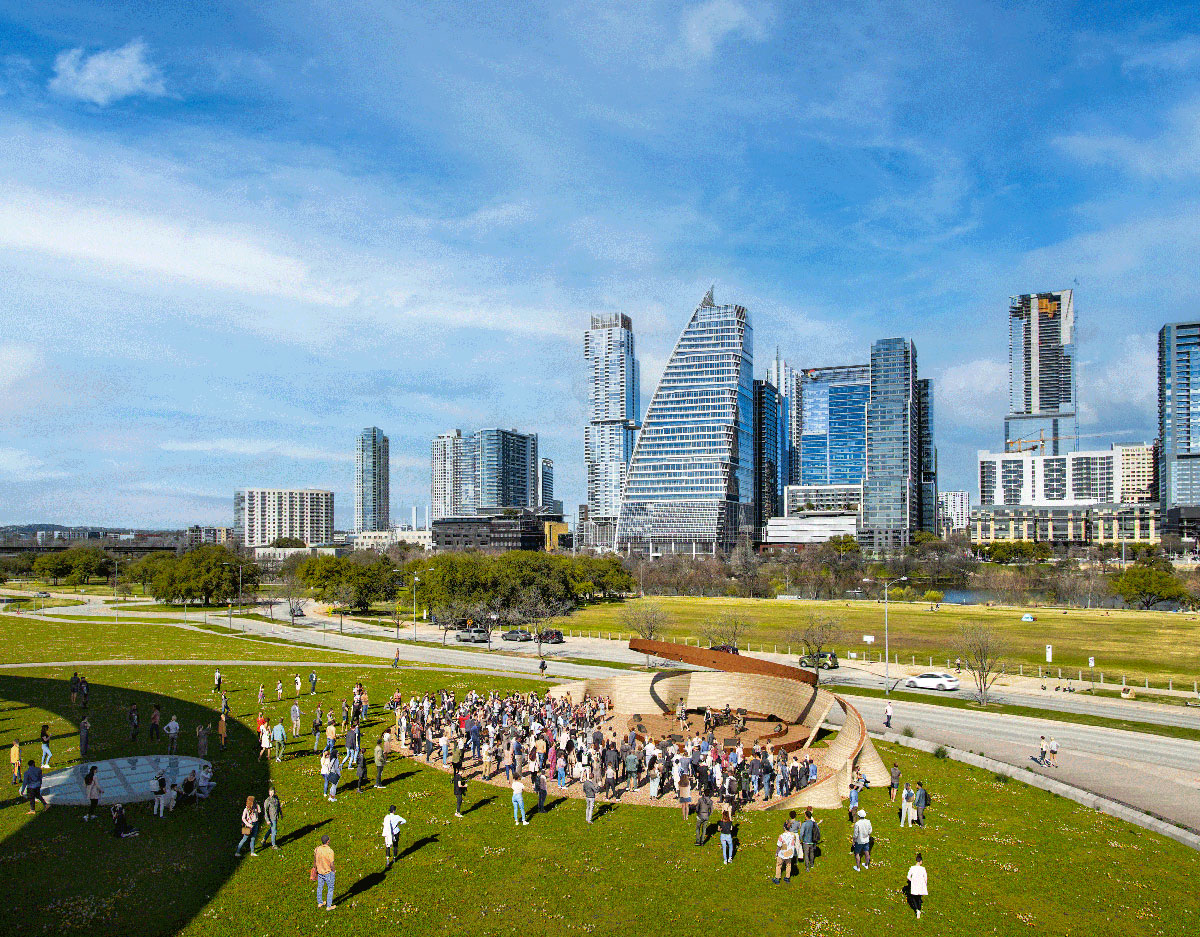 "The design combines and extends some of these themes into a single, sculptural piece that serves as a landmark and a gathering space for culture, community, and the city in the heart of downtown Austin," ICON explained.
"Austin is witnessing history in the making with the world's first and only 3D-printed performance pavilion. This state-of-the-art stage will offer a central community gathering place with unparalleled access to the arts, thanks to our collaboration with local innovators, ICON and Liz Lambert, and globally-renowned architecture firm, BIG," said Cory Baker, CEO, The Long Center for the Performing Arts.
"The Hartman concert lawn at the Long Center offers the best view of Austin's skyline and, now, this new outdoor venue in such a vibrant area will help us further our mission of being the city's most diverse performing and cultural arts hub."
"On this much-needed new platform, we look forward to showcasing a variety of perspectives and voices that represent and appeal to our growing community," Baker added.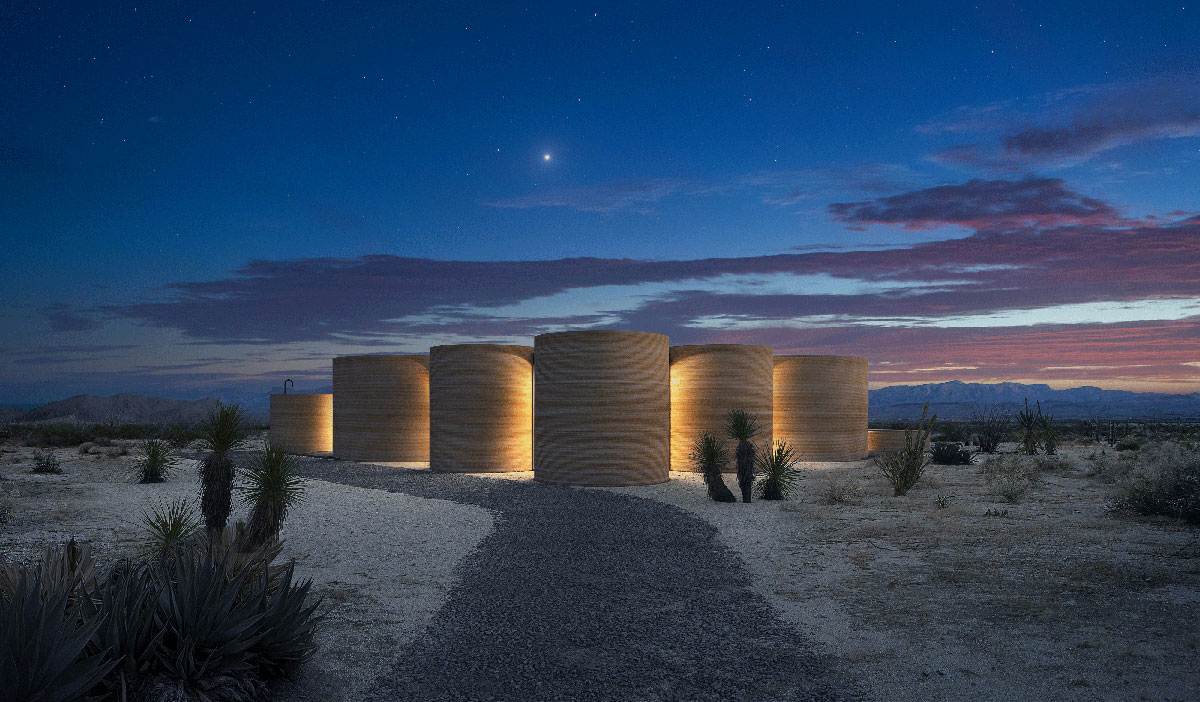 The company, defining itself as a leader in advanced construction technologies and large-scale 3D printing, is collaborating Bjarke Ingels Group since 2020, in which BIG joined to the company as a new investor to expand knowledge and design capabilities for 3D-printed robotic homes.
BIG and ICON's new 100-home 3D-printed community is under construction in north of Austin in the city of Georgetown.
Mars Dune Alpha, which is another collaboration between BIG and ICON, is a 3D-printed research habitat that will be home to NASA's crew for future missions on Mars.
Top image: Concept render, courtesy of BIG and ICON.
All images courtesy of BIG and ICON.
> via ICON