The Art of Enclosure: How Design ni Dukaan is Redefining Residential Spaces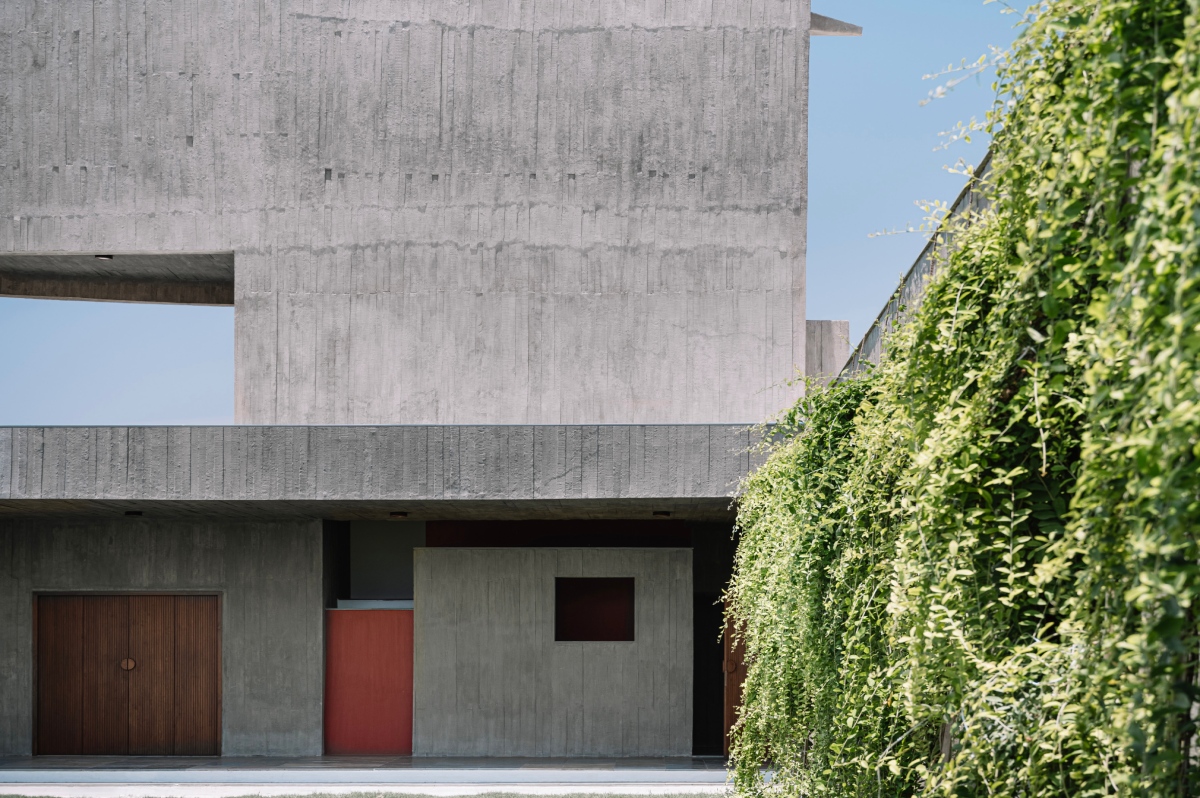 The architecture industry has historically prioritized the external appearance of buildings; however, what if the attention shifted towards experiencing the internal space? Design ni Dukaan was tasked with creating a house for a client who was more interested in the interior. The outcome was an "enclosure" with a smooth, organic design that directs movement through progressively unfolding areas and highlights designated places to pause.
The architects faced practical concerns of scale, security, and climate. To address these challenges, they imagined a second skin wrapped around the structure, holding the separate parts together and defining a series of courtyards that are intrinsic to the experience of the house. The peripheral walls enclose the house, with two discreet entrance points at their intersection.
"As an experiment, we asked a village contractor to build a sample wall in concrete- and the outcome: an unpredictable but beautiful texture caused by the shifting and warping of unbolted wooden formwork; was fascinating. We decided to embrace these "anticipated imperfections" as part of the construction process," said the firm. The resultant material palette is of kota stone, concrete, white and wood, with occasional touches of warm terracotta.
The design separates the public, semi-private, and private areas while keeping the movement flowing around a central open space. Every section of the house connects to a courtyard that divides into smaller ones to regulate heat, light, and ventilation.
A floating column is a notable feature of the home and pays tribute to Roger Anger, the architect of Auroville, who often employed such elements to generate tension.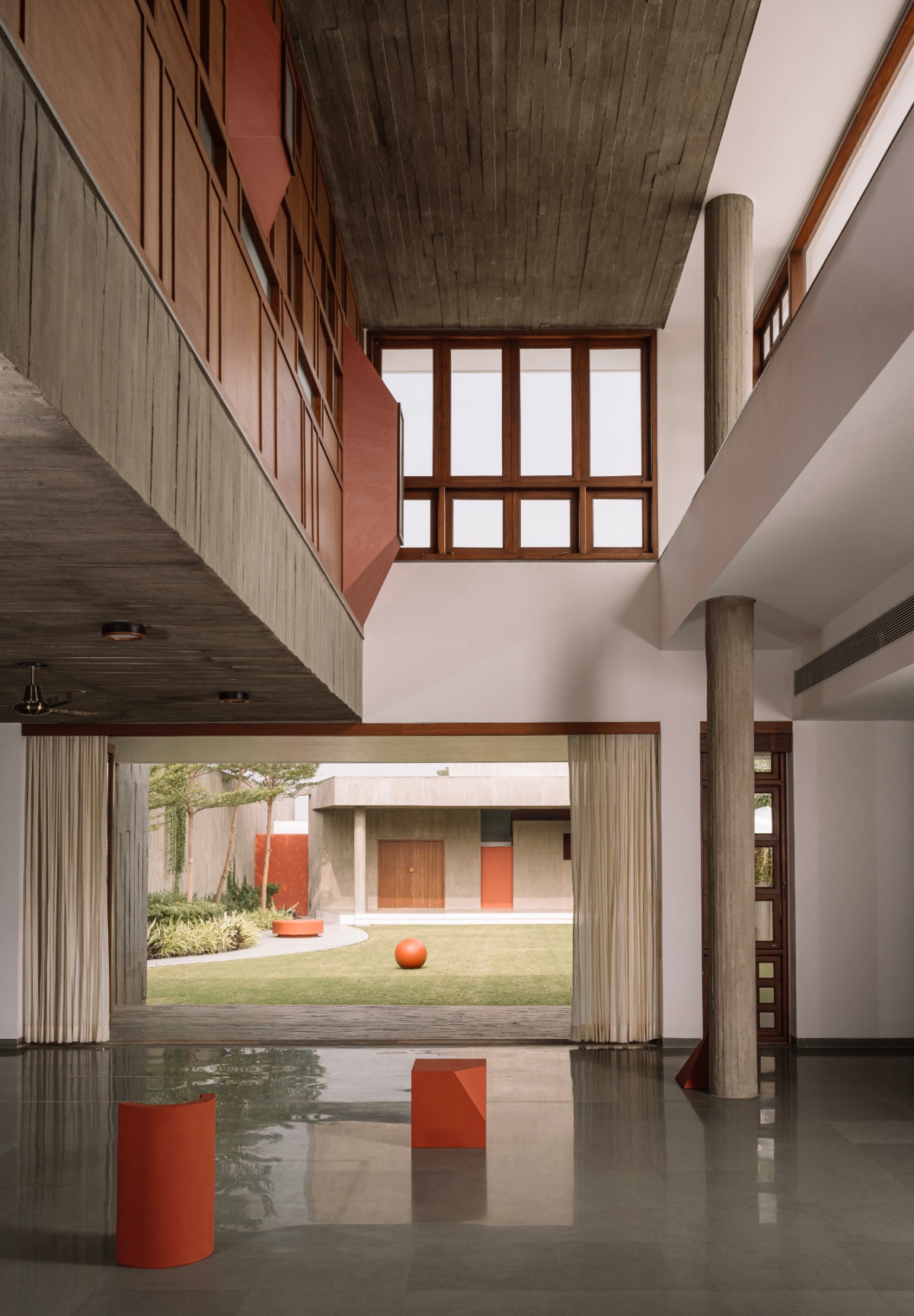 Project Facts
Design: Design ni Dukaan, Ahmedabad, India
Principal architect: Veeram Shah
Picture credits: Ishita Sitwala, The Fishy Project
HVAC consultants: Anjaria Associations
Structural consultants: Saunrachna Strucon Pvt. Ltd
Contractor: Vastu Engineers
Carpentry: Thanaram Mistry and team
Completion date: 2021
All images © Ishita Sitwala, courtesy of Design ni Dukaan.
> via Design ni Dukaan