UIA World Congress of Architects announces its programme for Copenhagen 2023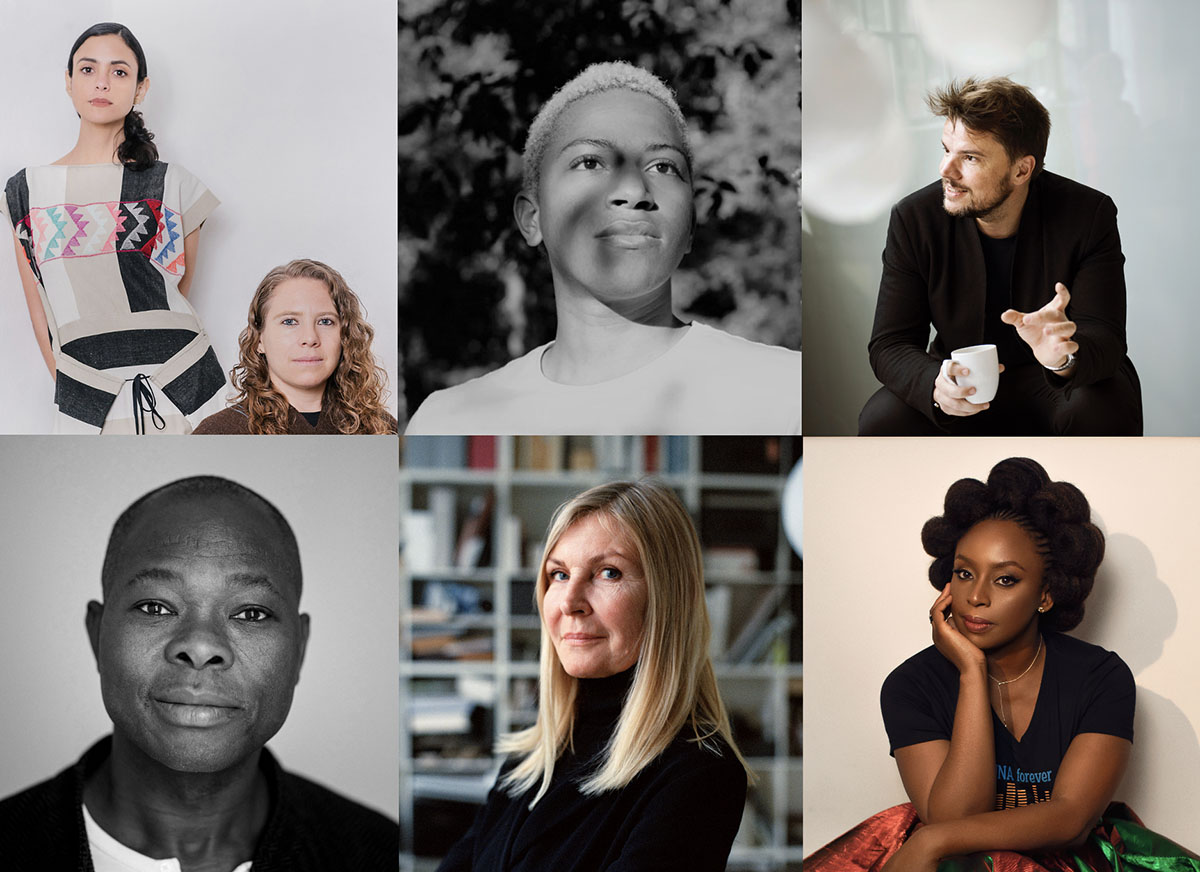 The 28th UIA World Congress of Architects has announced its programme, featuring influential and innovative profiles in the built environment.
The UIA World Congress of Architects, for the first time which will be held a Nordic country, and Copenhagen, will take place in Copenhagen from July 2 to 6, 2023.
The programme of the Congress will welcome speakers who have strong contributions to architecture, science, business and politics, as well as sustainable approaches to new solutions and methods.
BIG founder Bjarke Ingels, socially-minded Burkinese architect, Diébédo Francis Kéré, EC President Ursula von der Leyen, MASS Design Group Director Christian Benimana, Nigerian architect, urbanist Kunlé Adeyemi, Danish architect Dorte Mandrup, H.Y. William Chan, Lord Mayoral Councillor, City of Sydney and Global Public Leadership Fellow, World Economic Forum, are among keynote speakers at the 2023 UIA World Congress of Architects in Copenhagen.
BLOX. Image © Rasmus Hjortshoj
The theme of the Congress is "Sustainable Futures – Leave No One Behind", which aims to shed light on architecture's potential to shape better societies and contribute to a sustainable future.
The extensive programme for UIA World Congress of Architects 2023 is structured under five main pillars: The first pillar, Keynote Dialogues, which are designed as a series of conversations between trailblazing architects and experts from science, business and politics.
All keynote dialogues will be moderated by Connie Hedegaard.
The second pillar is Next Gen sessions that will give space to the young and their voices, to open a window to the future and start the dialogue between generations.
The third pillar is Paper Presentations from all corners of the world. The presentations will present 250 contributors to showcase the newest knowledge and push for change by challenging architectural norms and connecting research and practice in new ways.
BLOX designed by OMA. Image © Rasmus Hjortshoj
Velux Daylight Talks will explore the significance of natural light in architecture and feature architects who are actively working with daylighting in their projects, while the last pillar, The Obel Award Talks will highlight architectural contributions for people and planet, with award-winning projects that challenge the status quo.
While the programme is still a work in progress, the sessions explore six titles: Climate Adaptation, Health, Inclusivity, Partnerships For Change, Resilient Communities and Rethinking Resources.
The Bella Center in Copenhagen is the main venue for UIA World Congress of Architects 2023, while pavilions, tours, side-events are distributed across the city.
The Congress will feature 10-15 pavilions with additional programme, 14+ Architectural Tours and 50+ Side Events. All tours require participation in the UIA World Congress of Architects 2023, with some tours require an additional ticket.
Ticket information can be seen on this page, which includes Early Bird Prices for delegates €450 and €70 for Students until 31 March, 2023.
Image © Thomas Rousing
The UIA World Congress usually takes place every third year with 10-15,000 participants from all over the world. It was held in Seoul in 2017, but due to the circumstances surrounding the Covid-19 outbreak, the congress in Rio took place in 2021.
The theme of the UIA World Congress of Architects 2023 will focus on the 17 UN Sustainable Development Goals (UN SDGs).
"The keynote speakers have each delivered unique contributions to architecture, science, politics and business, and we are proud that they are coming to Copenhagen," said Natalie Mossin, President of Congress.
"We are asking them to engage in dialogues which range across all the UN SDGs, and across cultures and climates."
"Together with the rest of the programme, we hope that the keynotes will help shape a vital understanding of the global challenges and inspire to sustainable action in the built environment," Mossin added.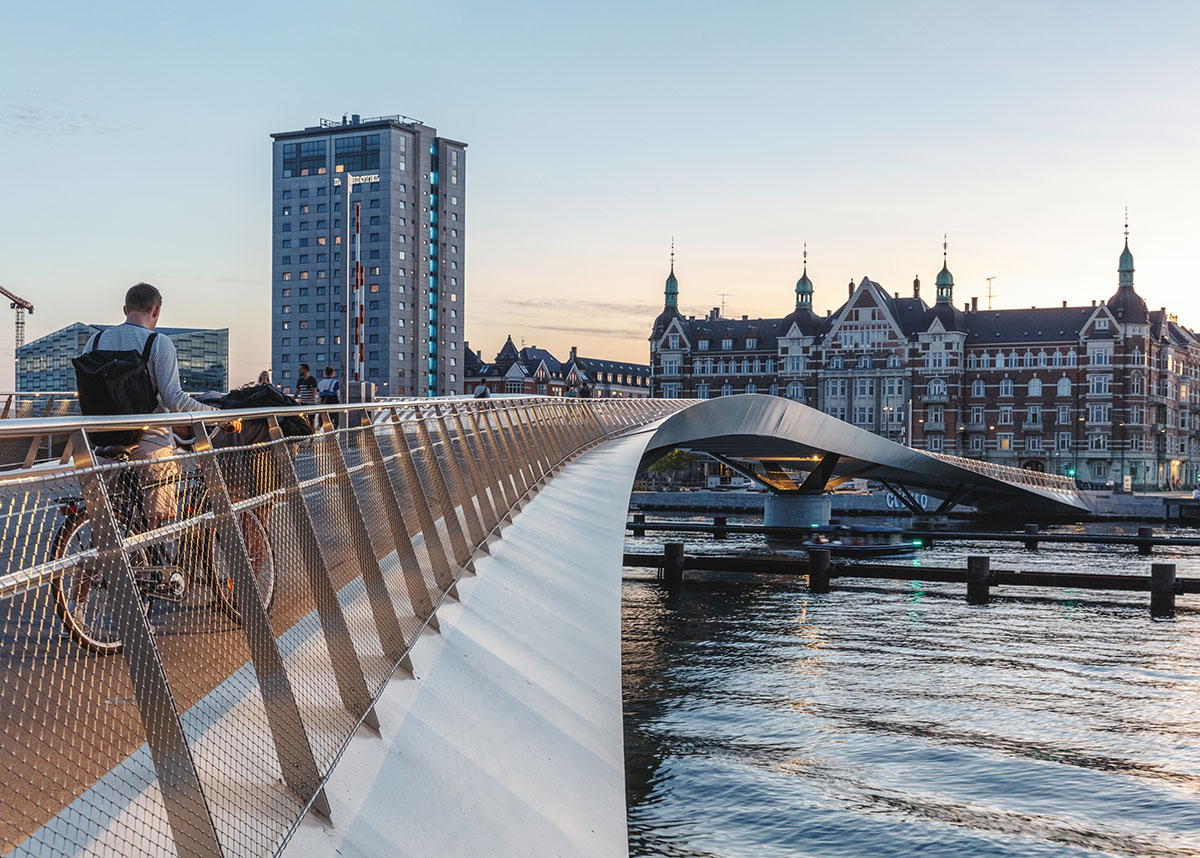 Image © Rasmus Hjortshoj
Highlighted speakers and keynotes at UIA World Congress of Architects 2023 include:
Connie Hedegaard Master of Ceremonies
Jerome Foster Activist Youngest Member of the White House Environmental Justice Advisory Council, Software Engineer, Co-Founder at Waic Up
Chimamanda Ngozi Adichie Award-winning writer and feminist
Nyasha Harper-Michon 'Archtivist', Architect, LinkedIn Top Voice Green, Business Strategist, Educator, Speaker, Writer
Bjarke Ingels Founder, BIG
Dorte Mandrup Founder, Creative Director, Adjunct Professor & Architect MAA
Francis Kéré Founder & Principal, Kéré Architecture, 2022 Pritzker Prize winner
Kunle Adeyemi Founder & Principal, NLÉ
Jim Hagemann Snabe Chairman, Siemens, World Economic Forum Trustee
Mette Skjold CEO, SLA
Hans Joachim Schellnhuber Founder & Managing Director, Bauhaus Earth
Elizabeth Timme Founder & Director of Design, Office of: Office
Partha Dasgupta Emeritus Professor of Economics, University of Cambridge
Chris Downey Architect & Founder, Architecture for the Blind
Jesica Amescua Carrera & Mariana Ordóñez Grajales Architects & Founders, Comunal
Christian Benimana Senior Principal, MASS Design Group, Director of The African Design Centre
Maria P. Neira WHO Director, Department of Environmental, Climate Change and Health
Download the programme of the UIA World Congress of Architects 2023: PROGRAMME March edition.pdf.
Top image (from top left to right): Jesica Amescua Carrera and Mariana Ordonez Grajales, Jerome Foster, Bjarke Ingels, Francis Kéré, Dorte Mandrup, Chimamanda Ngozi Adichie. Image courtesy of UIA World Congress-Copenhagen.
> via UIA World Congress-Copenhagen