The Private Life of a Public Space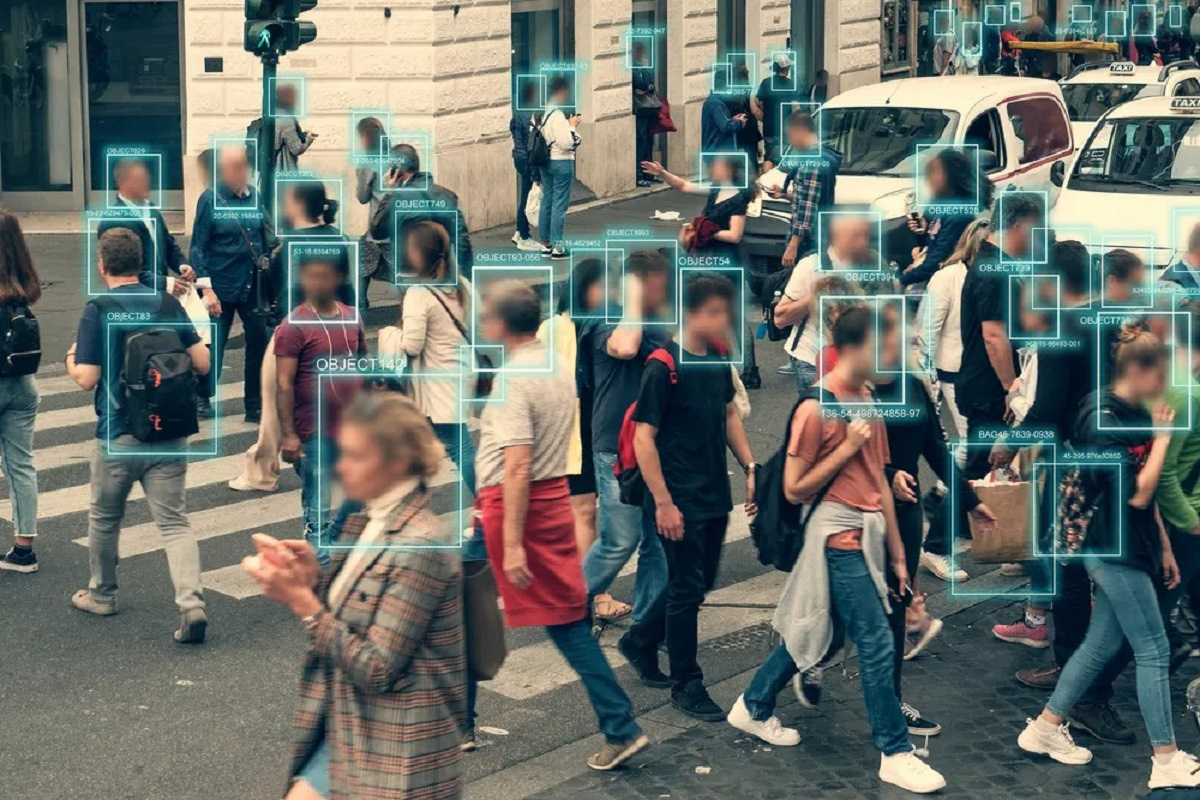 Umlaut is the private while destructuring the complexity of the private life in the public spaces. It is a life that contains public and private in its domain of being. It is private which is in accordance with the self and its discourse with the public. Personal freedom of thought is the first thing that strikes one's mind when we talk about private life in a public space whereas it is just a notion. Every individual is preoccupied with two aspects such as inner and outer. The inner aspect of life projects a very idea of self that is hardly known to others. On the other hand, the outer aspect is known by others from our social behavior, intelligence, and so on. One's private life helps to nurture a person by letting them explore the various aspects of life and by dealing and interacting with varied people. It helps create security and safety from the outside world as certain aspects of life are sensitive. It can be either one's family crisis or disagreements in a close circle. Let's not forget how we deal with or use privacy every single day. Clothing; it reminds one of the latest trends and tastes but it's a basic necessity - to protect one's skin, one's private self. Private life can have varied points but today it's mistaken for just certain specific aspects.
For instance relationships. We forget how we imply the words 'private life' to every little thing. The topic is itself a juxtaposition whereas it is also a self-contradiction in which the private life that we are taking into account exists only in a virtual way in terms of public spaces. Private life doesn't just mean personal life. It goes on to extend to being a private space in a club or a private room belonging to a principal of a college and so on.
Car-free New York City on Earth day to promote public engagement in public space. Image © NYC Department of Transporation
The need for these spaces or places is coming about due to the majorly changed lifestyle and fewer avenues of sociocultural interactions. We need change, change from the hustle and bustle of our lives. Transformation being the essence of our lives is a never-ending process for instance the very moment a single thing happens becomes past and transforms in the very next moment. A person sitting somewhere getting up and starting to walk is his way of transforming his activity in accordance with his demand and need for change.
"Hang Out" in Pingjiaqiao Road 36, Pudong, Shanghai, China. Image courtesy of Lively Interventions by 100 Architects Transform Urban Spaces into Vibrant Playgrounds
Change has a considerable impact on the human mind. To the fearful, it is threatening because it means things may get worse. To the hopeful, it is encouraging as things may get better. To the confident, it is inspiring because the challenge yet exists to make things better. Changes have always occurred for various reasons such as the need to evolve, to progress with the collective knowledge of the past, and to pave the way for future growth which improves the way we do things faster in an efficient manner, in a shorter time by merging more information collectively which leads to results being generated by analysis of topics from diverse fields. For the same necessity of change, privatized public spaces have come into existence in huge numbers, choices, and styles in today's scenario. The story of these locations reveals that public space is not a concrete or fixed reality but rather a constantly changing situation open to the forces of society.
Beluga Hyderabad: The greenery and whitewashed surroundings of the cafe give off an immediately soothing vibe. Image © Siva Koteswara Raodabburi
Space, be it public or private, is a three-dimensional area that comes to life when an architect connects it with the emotional needs of the common people. We segregate common people into different age groups. Taking into consideration four assortments, firstly for the age group 3-12 years, they need huge spaces to run about and explore new things out of curiosity. This is their way of finding their private thought in a public space like parks or gardens by which they seek freedom.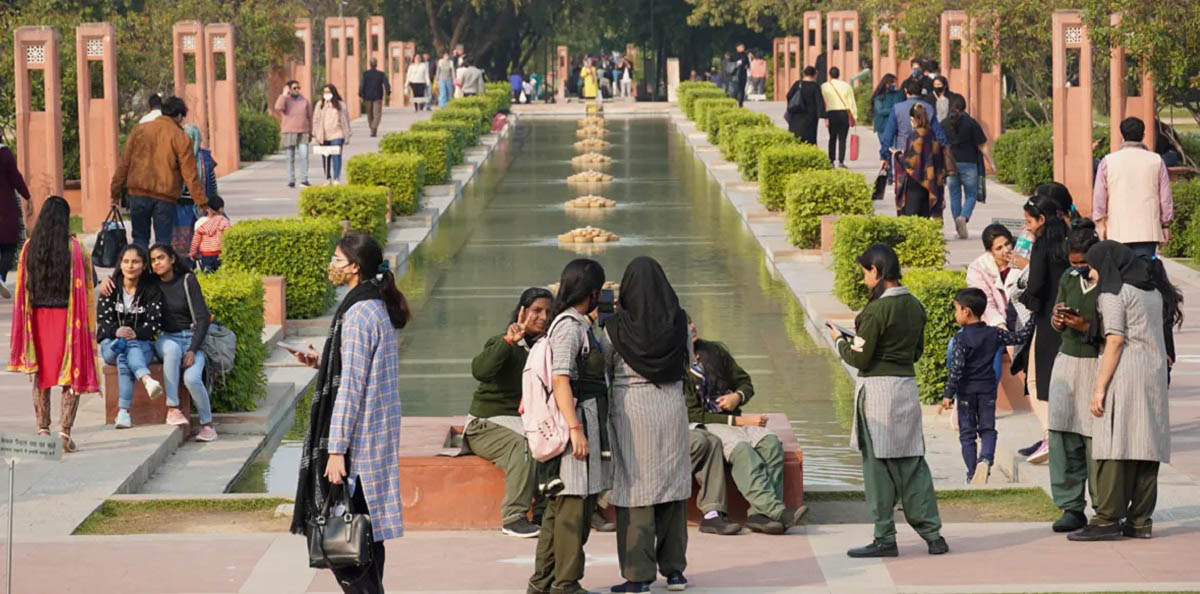 Sunder Nursery: A garden, an escape, and a mirror to Delhi. Image © CitySpidey
Secondly, the age group 13-25 years is the most sensitive one. Thirdly, the age group 26-50 years, is the most constructive one as they are the ones who are simultaneously the job makers and givers. For them, private life is mostly with their family, more specifically with their loved ones. Lastly, the age group 51 years and so on is the group which is the most insecure one. They are the ones who seek peace. They need open and quiet public spaces to go back to the reminiscences of their earlier days which is again linked to their private life. The middle two groups are the ones whose both private and social life is taking place in these privatized public spaces. They are the building blocks of society that frequently face stressful conditions and for a change, they seek refuge in their virtual thoughts in such spaces.
The Playground: Restaurants within a Restaurant designed in Chandigarh, India. Image © Loop Design Studio
The character of such spaces which are now categorized as food joints, cafes, and eateries is identified by the specific architectural element or a specific interior element to make its private experience unique to every user. The furniture and fixtures, the solidity of the wall and the structure, the cushions, and curtains depict the feel and emotion of every space. These ingredients altogether complement the privacy of the place. Combining it with an activity like a reading room, a small library, and an activity area makes it more contrasting where a private engagement with self is being driven in a public space. Therefore the opportunities for privacy are determined by the character of social obligations, that the need for privacy amounts to a desire for socially approved protection from painful social constraints, and that the desire for privacy can be distinguished by an acute awareness of the need for the dependence on others. These conclusions illuminate the difference between the private life of public spaces now and a few years back.
Jantar Mantar in Jaipur, one of the hotspots as a public space for tourists, is a picnic spot for the local population and is a collection of architectural astronomical instruments. Image © Knowledge Seeker/Wikipedia1
Due to the emerging urbanization all over the world, the magnitude of infrastructure has increased for which public spaces have expanded and led to further urge for privacy which is in contradiction of the fact that to realize or understand one's personal self or delve into privacy, we are associating and engaging more with public life and spaces. This desire for privacy will lead to the emergence of more privatized public spaces. The public corporate way of life is not simply the result of a social conception of how people should live together. It is largely a matter of necessity.
---
1. Knowledge Seeker/Wikipedia: copy-paste this link into your browser: https://en.wikipedia.org/wiki/Jantar_Mantar,_Jaipur#/media/File:Jantar_Mantar_at_Jaipur.jpg
Top Image in the article: Artificial intelligence (AI) applications may directly affect how equally everyone has access to fundamental rights, such as the right to a private life. Image © Source: Adobe Stock via The Parliament Magazine.
Emotional Needs Impact Social Life Socio-cultural Spaces Urbanization