Dixit Algorizmi exhibition unfolds the roots of modern day algorithms at CCAT, Uzbekistan
A new exhibition unfolds the roots of modern day algorithms through the ancient history, exploring the seminal work of ninth century Uzbek scientist and mathematician, Muhammad ibn Musa al-Khwārizmī.
The exhibition, titled Dixit Algorizmi, is curated by Milan-based architect, curator and Space Caviar co-founder Joseph Grima with co-curators Sheida Ghomashchi and Camilo Oliveira.
Officially opened on October 5, the show will be on view until November 15, 2021 at the Centre for Contemporary Art Tashkent (CCAT), which sits under the Art & Culture Development Foundation of the Ministry of Culture of Uzbekistan. The exhibition will be accompanied by a variety of physical and digital events that further delve into its theme.
Work of Charlie Tapp
Dixit Algorizmi focuses on many of the technological advances that today dominate our world stemming from the ancient world. The cross-disciplinary exhibition showcases various works from musicians, filmographers, architects, designers, theorists, as well as visual, conceptual, and textile artists.
Saodat Ismailova
Installed in the former powerhouse housing the CCAT, the exhibition "unpacks the influence of the polymath's work on today's technological acceleration, modern day culture, and Western innovation."
"The algorithm shapes all the possible interactions in modern culture through the apps on our smartphones. We know the word, but we don't understand it," said the curator Joseph Grima.
"Through the multi-sensory and illustrative exhibition, we are retracing its origin and the great impact it has had on societies and cultures, from ancient to modern times," Grima added.
Work of James Bridle at the exhibition
"Technology we assume to be modern, such as artificial intelligence and robotic automation, rests on the same basic principles theorised by al-Khwārizmī over a thousand years ago," reads a statement.
Gayane Umerova, the executive director of Art and Culture Development Foundation, further stated that "The scholar and his works are the central theme reflecting on cultural and scientific symbiosis, while artists transfer the historical identity of modern technologies to visual perception."
"Through a multi-faceted collaboration between international and Uzbek artists, Dixit Algorizmi reveals the connection of millennia of history with the world we are seeing today."
Al-Khwarizmi Archive
Although the exhibition isn't addressed to a specific field, but in general it pays tribute to this scholar and his story by connecting it to as many fields as possible.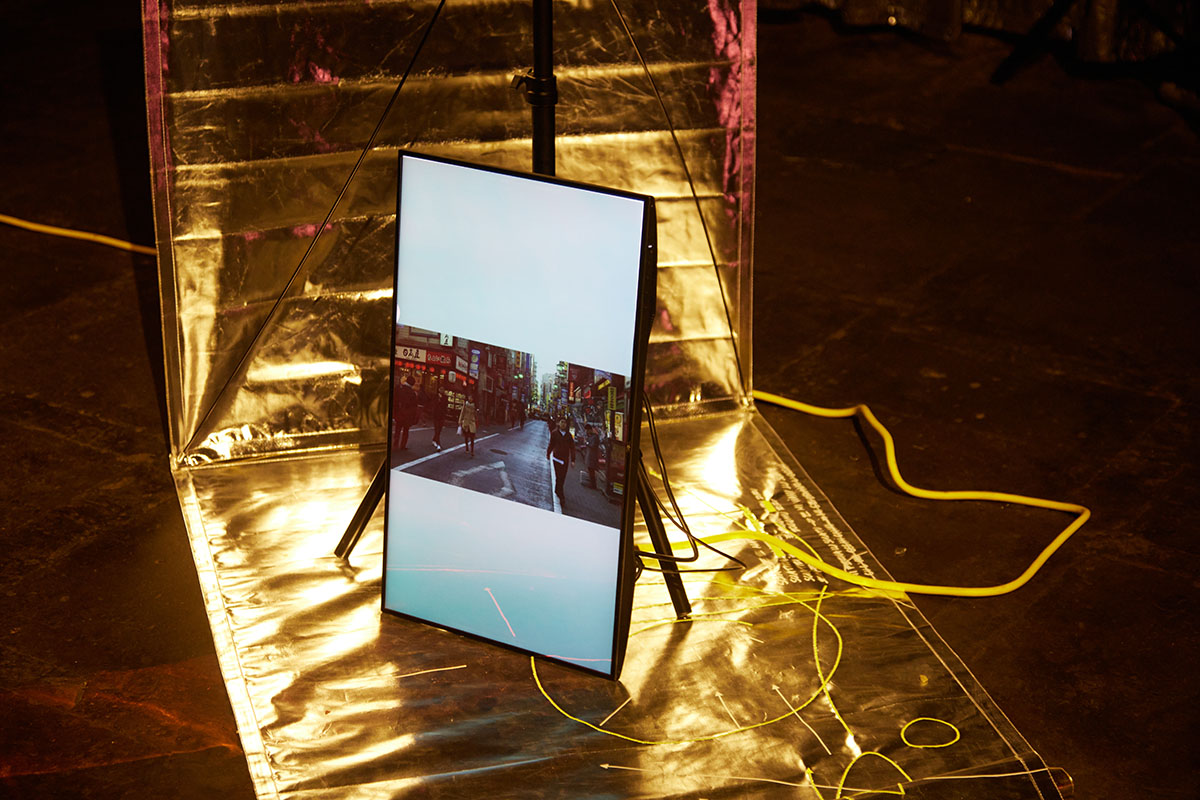 Work of Elisa Giardina Papa
Through the participation of international conceptual and visual artists, who span craft, performance, film, music, architecture, design, technology and critical theory, the works exhibited at Dixit Algorizmi are thematically linked to three different concepts.
The first theme explores the notion of the portrait and the representation of al-Khwārizmī today, without reliable historical and biographical information. It presents a series of works of commissioned collaborations between international artists and Uzbek craftspeople.
The second theme is centered around the countless ways in which the ideas first articulated by al-Khwārizmī have transformed our ability to interact with our surroundings and with each other through technology.
Work of Elisa Giardina Papa
As the organizers highlight, selected artists and thinkers whose work is driven by a desire to explore the influence of innovation on modern life have been invited to present individual works.
Finally, the third theme explores several redefinitions of our understanding of algorithms. On show, there are texts and diagrams in the form of posters contributed by international artists, writers and scholars whose work investigates the relationship between everyday life and the history of science and technology.
Work of Navine G Khan Dossos
The selected artists include Charli Tapp, Elisa Giardina Papa, James Bridle, Navine G.Khan Dossos, Neil Beloufa, Saodat Ismailova and Joseph Grima's Space Caviar, have been invited to take their own perspective on the tradition of craft as part of the cultural history of Uzbekistan.
"Art, design and technology are intertwined, reinforcing the idea that crafts, like algorithms, are a series of steps that accumulate to form a certain outcome" stated co-curator Camilo Oliveira.
Work of Neil Beloufa
"Dixit Algorizmi invites us to uncover a fresh perspective on the source of the technological and philosophical innovations that have led human civilization to the point where it is today," said co-curator Sheida Ghomashchi.
The exhibition will also present a variety of live and digital events, talks with artists and experts, as well as film screenings and discussions that further delve into the exhibition theme.
There is also an exhibition catalogue designed by Studio Folder, taking the form of a curiosity box, that includes contributions from an open call to thinkers, artists, philosophers on how they interpret al-Khwārizmī 's influence on the modern world.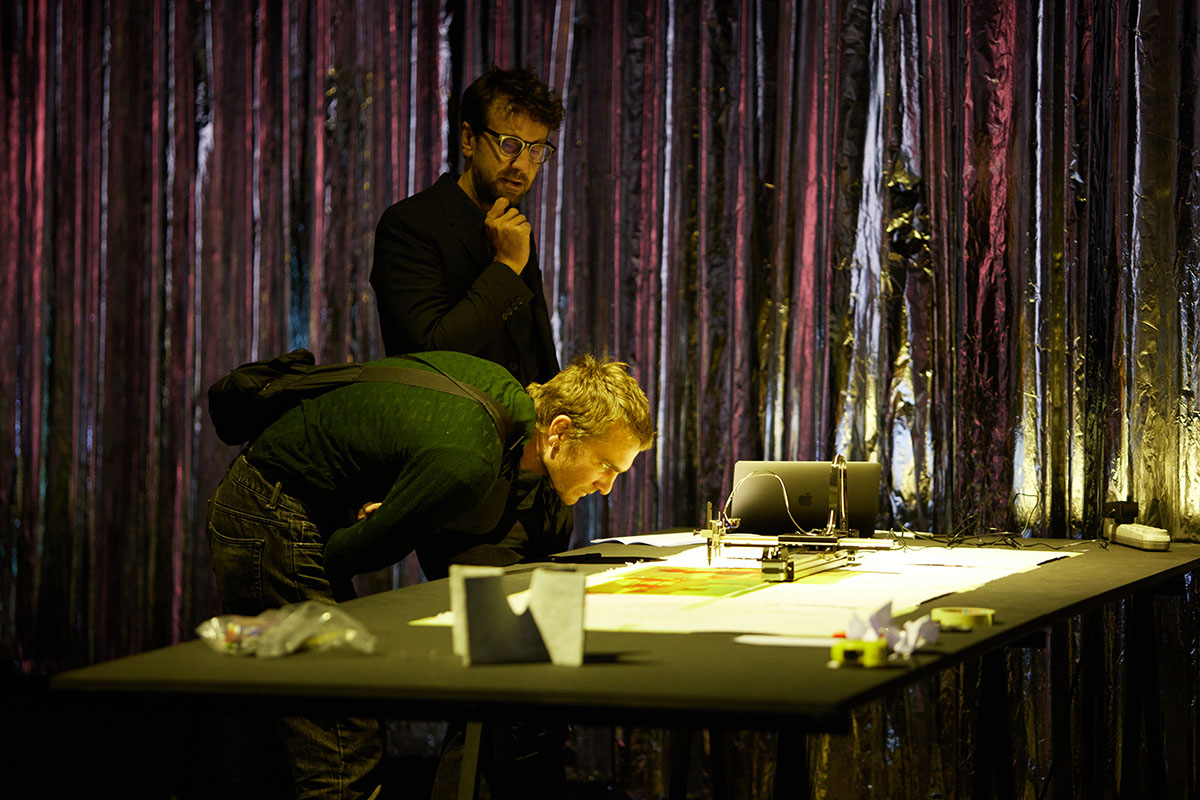 Space Caviar
Joseph Grima is an architect and curator based in Milan, Italy. He is the Creative Director of Design Academy Eindhoven and Chief Curator of Design at Triennale di Milano.
Joseph Grima, courtesy of Space Caviar
Grima is also co-founder of Space Caviar, an architecture and research practice operating at the intersection of design, technology, critical theory and the public realm. Founded in 2013, the practice was founded by Joseph Grima and Tamar Shafrir.
One of innovative projects that his studio developed is the "FOMObile", an algorithmic journalism machine transcribes speeches, noises, conversations and news information that happens around it.
Top image: Work of Charli Tapp.
All images courtesy of CCAT.
> via CCAT