Shirin-Asal Distribution Center By Sepehr Motaghed Studio
Shirin-Asal as a multinational manufacturer of dairies, snacks, and other derivatives, was to renovate its old distribution network and decided to build a set of distribution centers across the home country.
This project is Gilan Province Distribution Center, feeding the north region by the Medium-Sized Trucks alongside with the Trailers coming from the factory, which is located in North West of Iran, any time of the day.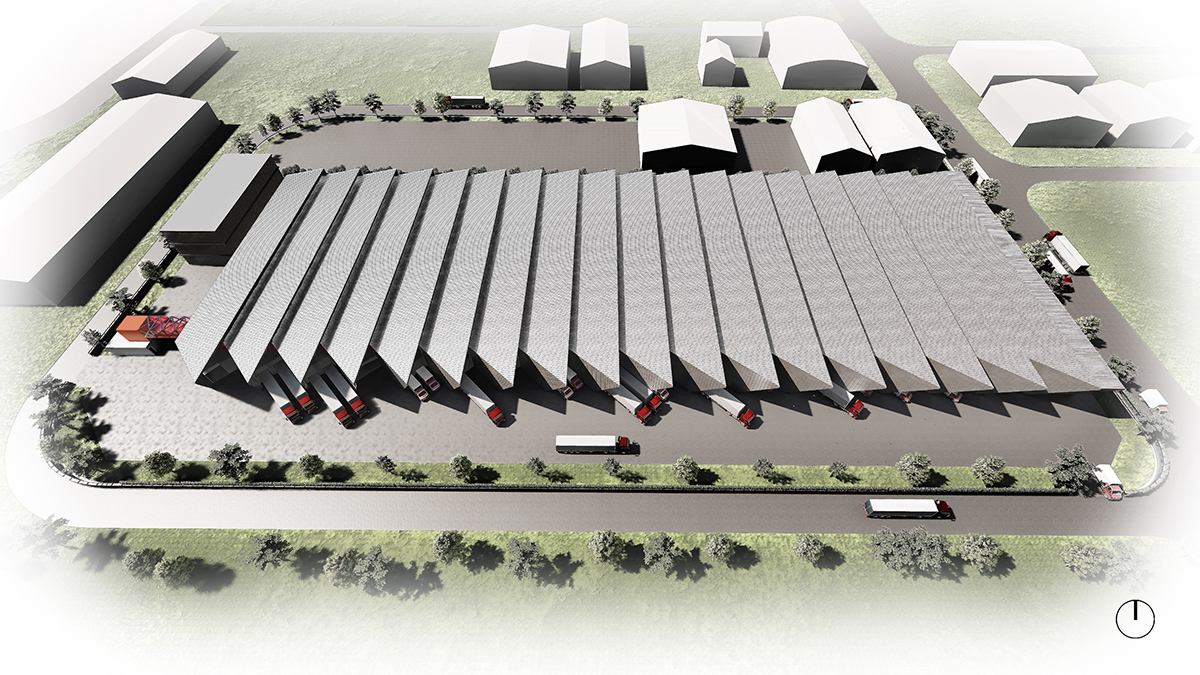 The client's main request was to provide maximum Loading and Unloading Capacity without risk of interference which was studied and responded through the following diagrams.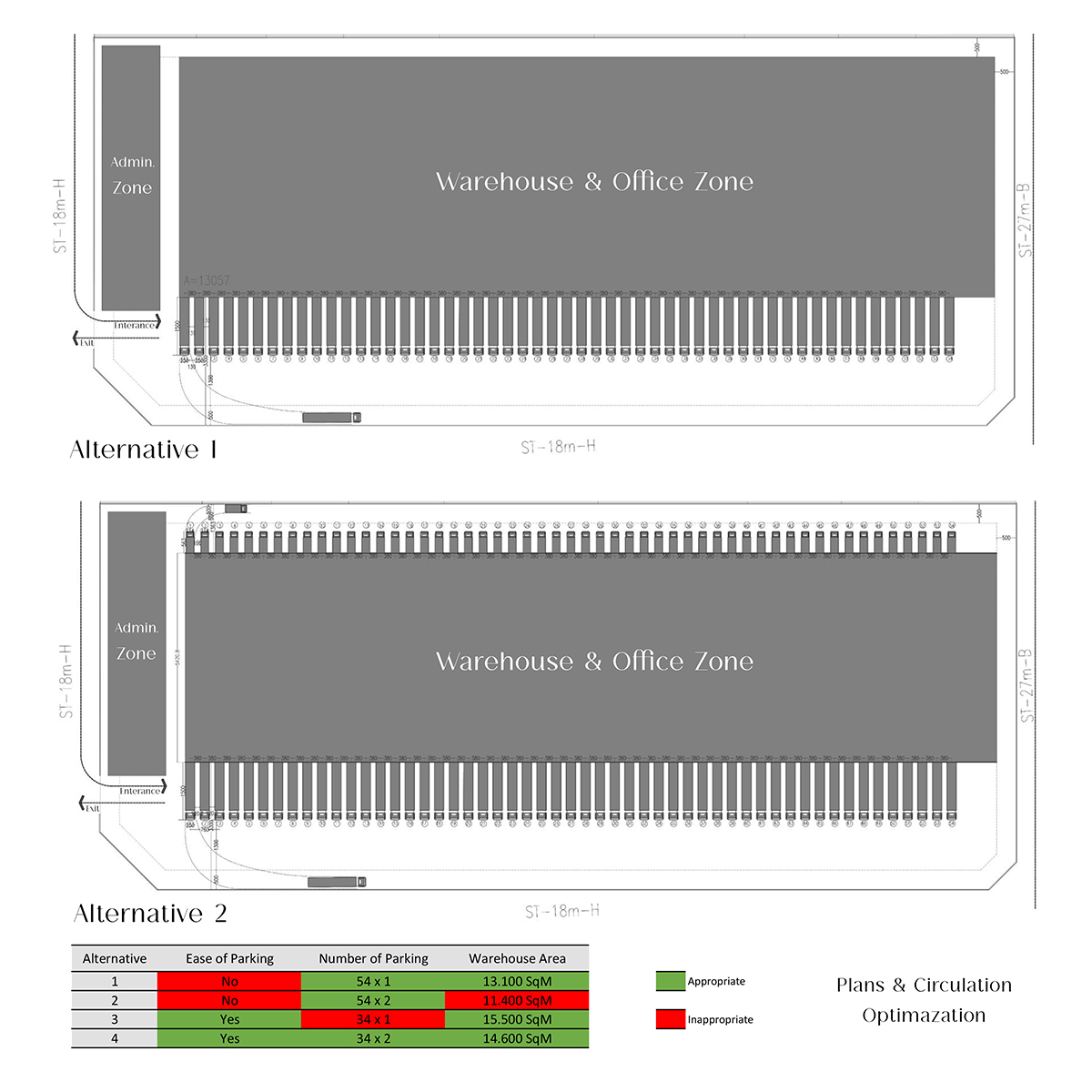 After a deep and broad survey of the current centers conducted by the Architect and Team, the following decisions were made:
1. To avoid interference between different activities, while providing controlled and efficient interactions.
The usual answer for occupying the administrative (sales) staff was to build a separate building and to provide pedestrian access to the site in order to manage the loading and unloading processes. This easy answer would be the main cause for any interference that may happen within the activities and workflow of the site. Trying to prevent this problem, the design team decided to locate sales staff at the top floor, closed to the warehouse, while having direct access to the docks and loading or unloading activities
The solution can be reviewed in the following diagrams.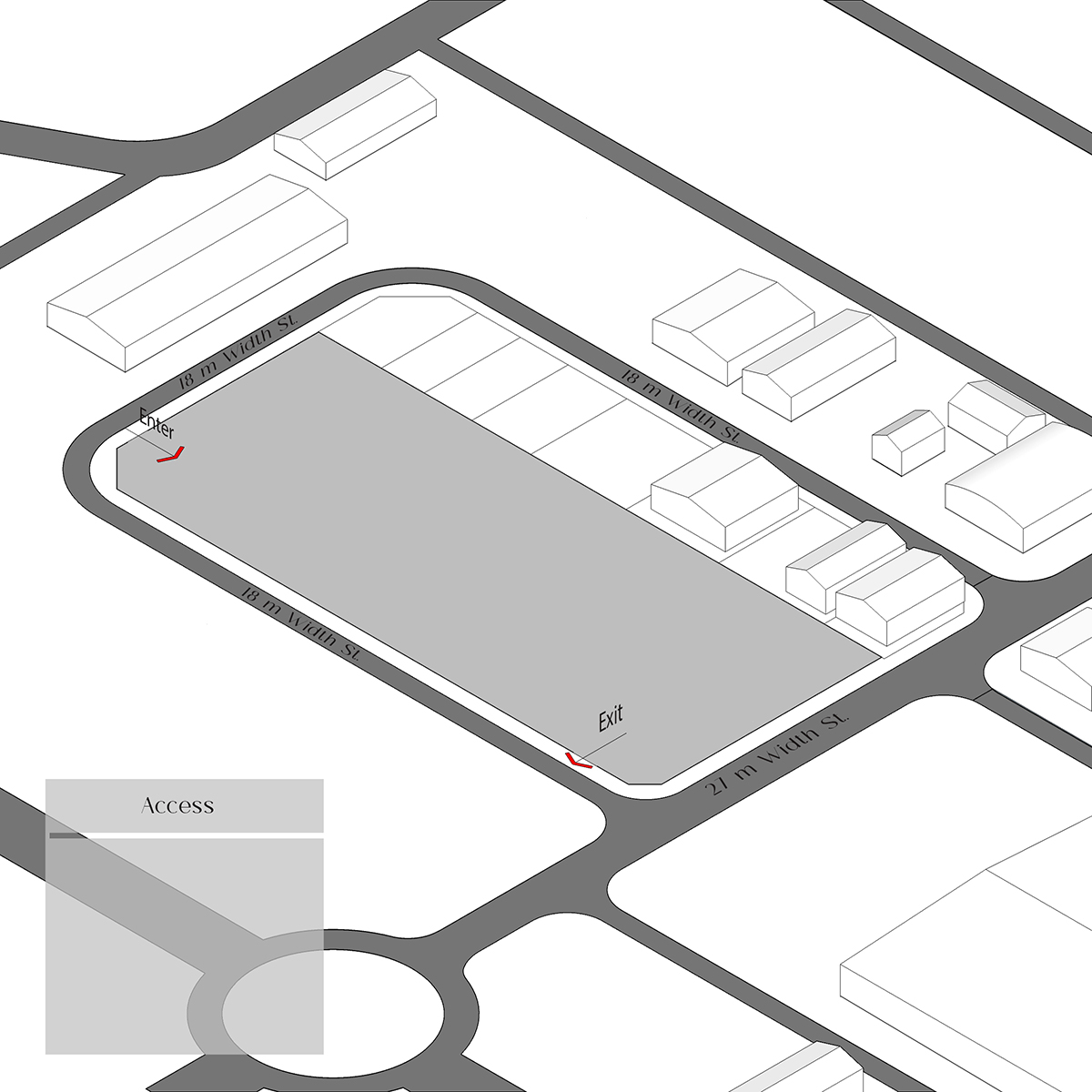 2. To find an affordable but unique solution for the Form of the warehouse.
The client's managerial team had no interest in the impact, which design and architecture of the centers could make on the success of the business, but had concerns for the construction budget. This ended up with a decisions made by the architect to make a small but wise modification in the common (let's say vernacular) structural system of the warehouse, in order to reach a simple but unique form, which creates a different visual experience for the city and have a good impact on company's brand, of course. Vernacular Structural System of a Warehouse can be found here using the related QR code, below the photo of the site location. The client's satisfaction is achieved by the explored final form. A form, which serves not only as a work of architecture but responding to the project requirements.
From finding process can be investigated in the following diagrams.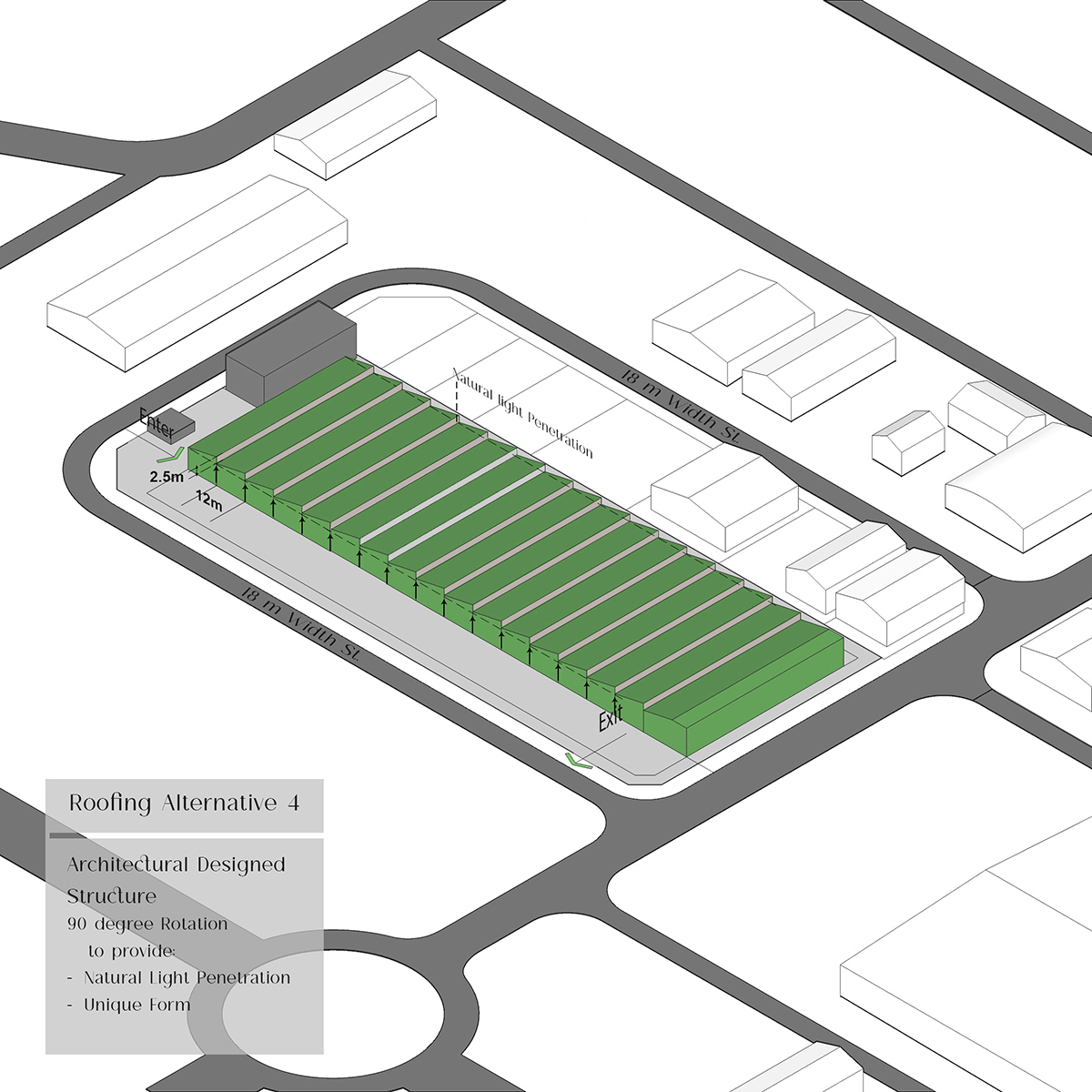 For the exterior finish, decided to use a galvanized metal sheet as a durable material in the climate of the city.
Know more about the climate classification of the site (C fa) by scanning the related QR code, below the country map.
3. Sustainability concerns to be met.
A recycling system for paper-made packages, a compost system for outdated products, and natural lighting approach for the large size warehouses were some of the applied solutions that were considered in the design as a reaction to the 21st-century issues.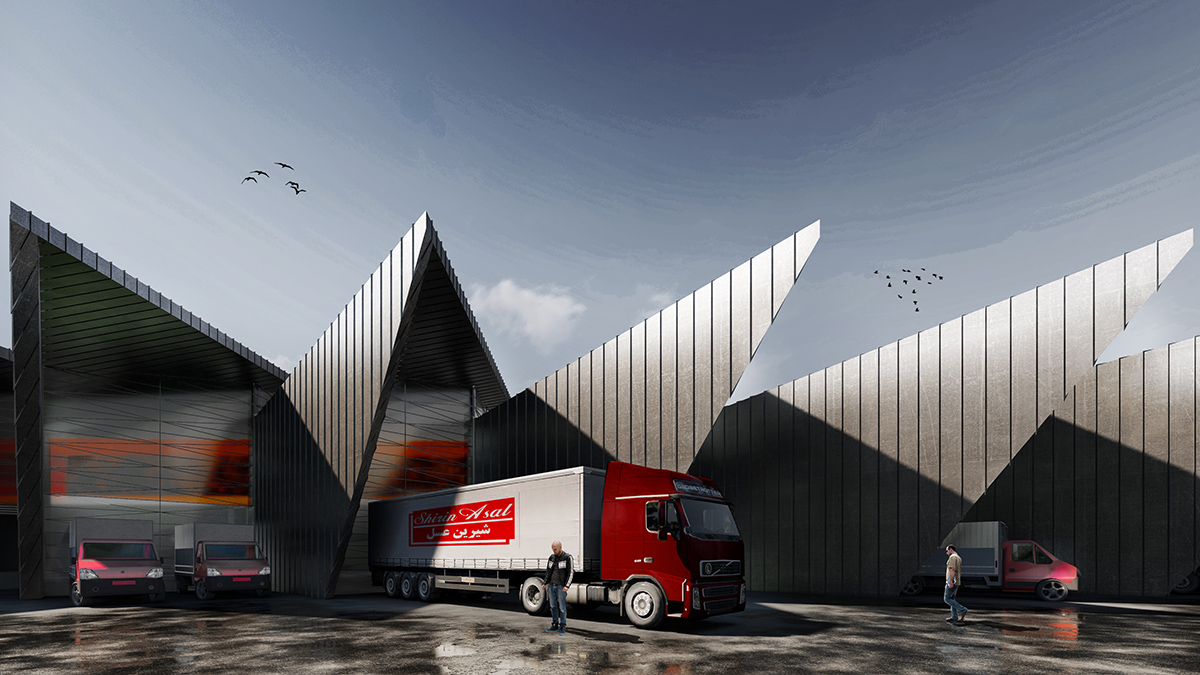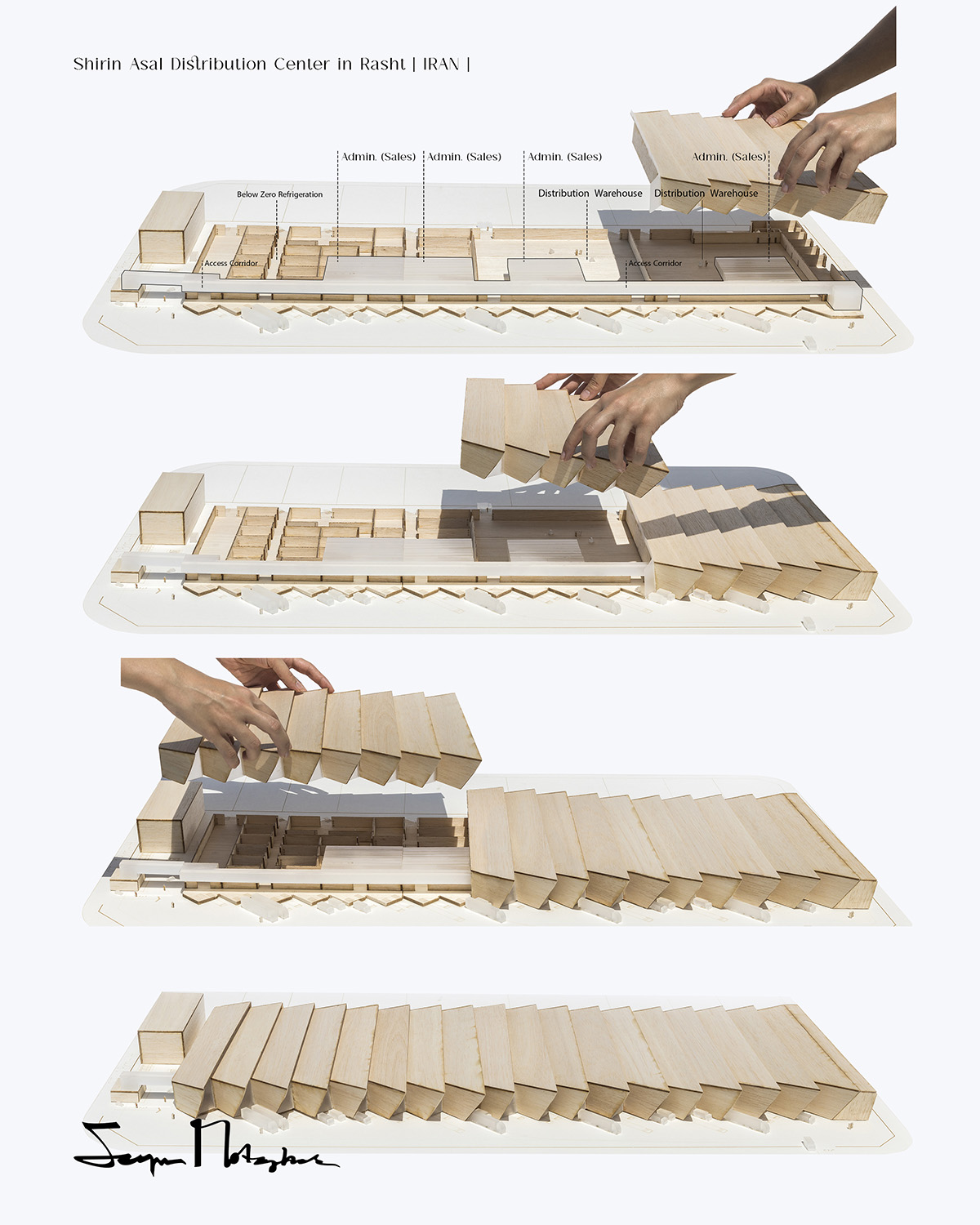 Project Facts
Location: Iran, Gilan Province, Rasht
Area: 18000 m2
Project Year: 2018
Status: Under Construction
All images © Sepehr Motaghed Studio
> via Sepehr Motaghed Studio