Kazoo Sato adds touchless public toilet to Tokyo's Shibuya financial district
Japanese designer Kazoo Sato has added a touchless public toilet to Tokyo's Shibuya financial district, as part of a new realized public toilet to the non-profit Nippon Foundation's Tokyo Toilet project.
The new public toilet, called Hi Toilet, was designed as a touchless toilet that uses voice commands receiving instructions for all all functions such as the door, taps, toilet flush and ambient music.
Completed as the 12th addition of 17 public toilet projects, the toilet offers a new user experience considering the hygienic conditions in the Covid-19 period.
Located in the heart of Nanago Dori Park in Tokyo's Shibuya financial district, the toilet was opened to the public on August 12 and was led by creative agency TBWAHAKUHODO where Kazoo Sato is the Chief Creative Officer.
The Foundation's special project is aiming to redesign public toilets in 17 locations throughout Shibuya with the help of 16 creators invited from around the world. With the recently completed public toilet designed by Toyo Ito, Tadao Ando, Marc Newson, Sou Fujimoto, Fumihiko Maki and Shigeru Ban are among the top architects who are designing other public toilets in Tokyo.
According to a project description on the Nippon Foundation's website, "creative director Kazoo Sato designed this public toilet based on research from Europe and North America that showed that many people use their foot or elbow as much as possible, or cover their hand with toilet paper, to avoid touching things with their hands when using public toilets."
After he completed his three years of research and planning, Sato and his team proposed a public toilet that can be fully operated using voice commands.
For the public toilet, the doors can also be opened and closed and toilets can be used manually as well as by voice command. By integrating a voice controlled technology, users can give instructions to the toilet and they can open the door and use for flushing by using their voices only.
"This took place well before the coronavirus pandemic, and represents an unprecedented user experience (UX) design," as stated in a project description.
For this project, Sato has closely worked with the members of the TBWAHAKUHODO Disruption Lab, and for structural design in cooperation with Kubo Tsushima Architects and voice commands in cooperation with Birdman.
"This design, with no need to touch anything, creates a new user experience," said Kazoo Sato.
"In addition to being able to use the facilities with voice commands alone, the user can request that music be played to stimulate the bowels."
"The round design allows for the air to circulate and prevents odors from accumulating. I hope that users will be impressed with how advanced this public toilet is," added Sato.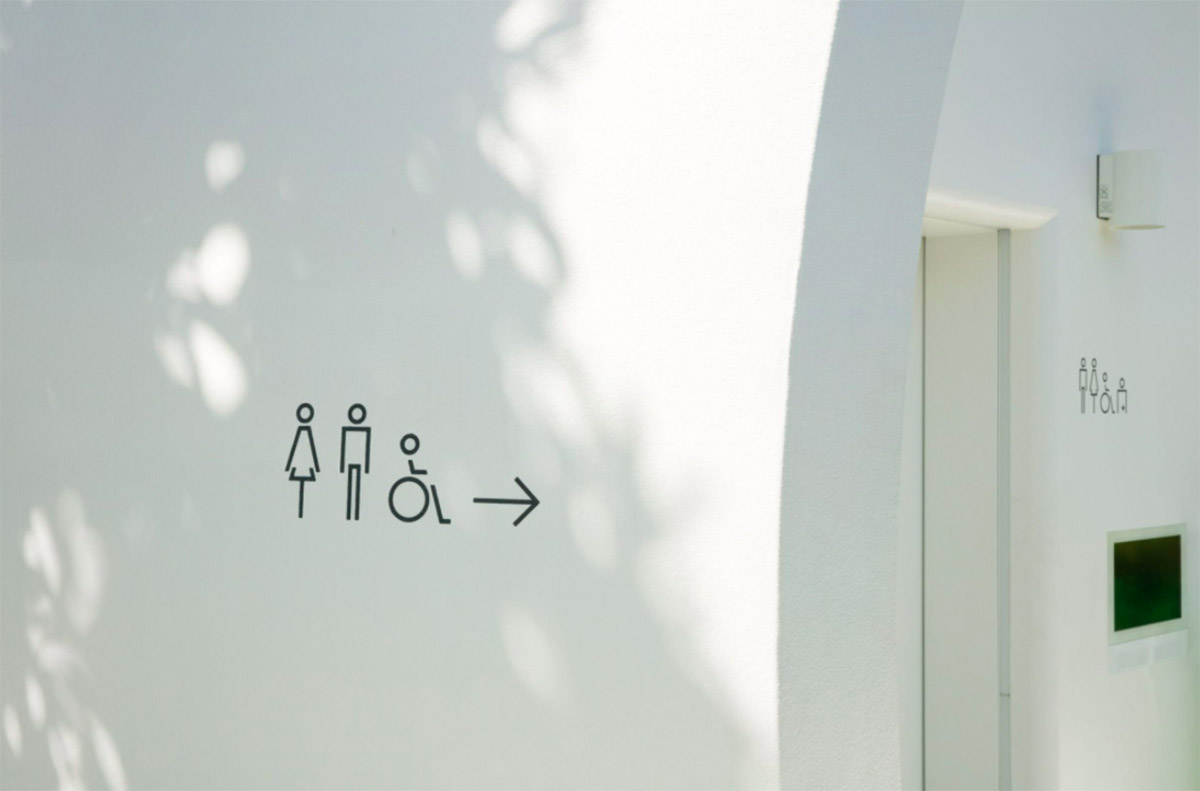 The overall architectural language of design is also interesting. The designer proposed an all-white spherical-shaped toilet in which its ceiling reaches at 4 meters in order to help ventilating process.
The team used 24-hour ventilation system to provide mechanical air supply and clean bad smells inside and allow to run out from the door.
The Nippon Foundation explained that why they initiated this projects with thought-provoking ideas. "Japan is known as one of the cleanest countries in the world. Even public toilets have a higher standard of hygiene than in much of the rest of the world."
"However, the use of public toilets in Japan is limited because of stereotypes that they are dark, dirty, smelly, and scary."
"To dispel these misconceptions regarding public toilets, The Nippon Foundation has decided to renovate 17 public toilets located in Shibuya, Tokyo, in cooperation with the Shibuya City government."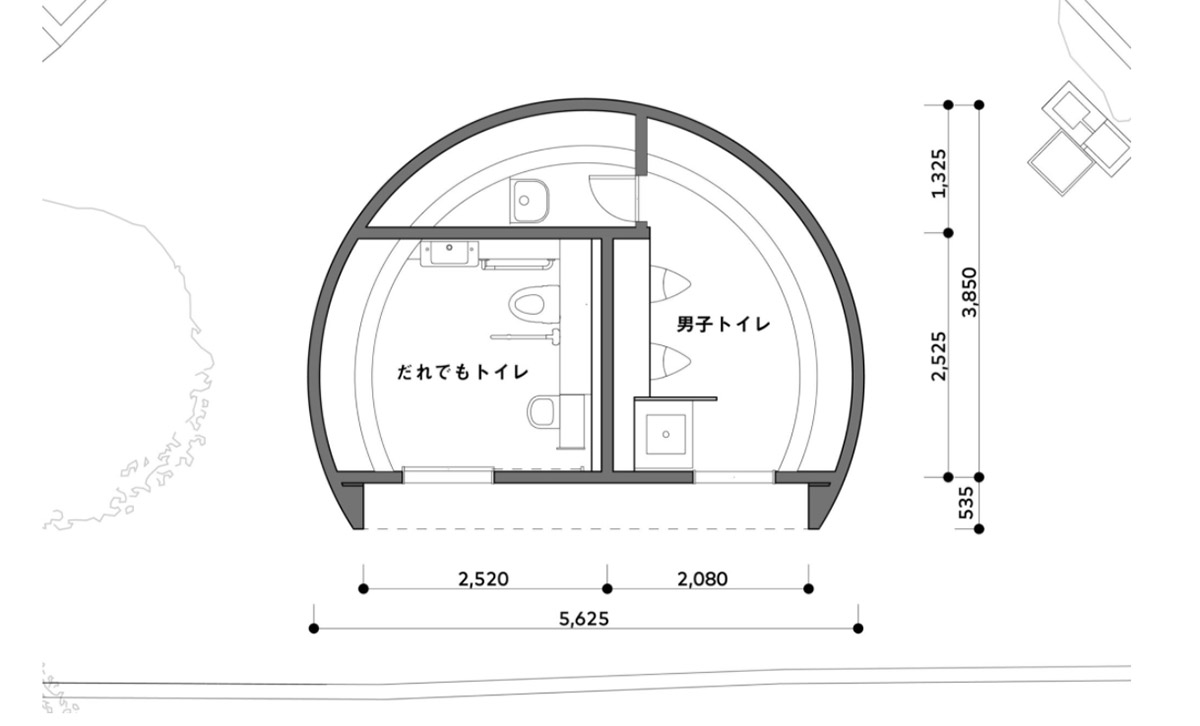 Designed by 16 creators, the architects and designers use advanced design and technology "to make them accessible for everyone regardless of gender, age or disability, to demonstrate the possibilities of an inclusive society."
Projects by Kengo Kuma, Fumihiko Maki, Tadao Ando, Shigeru Ban, Toyo Ito are among the completed projects. Remaining projects are being constructed.
All images courtesy of the Nippon Foundation.
> via Nippon Foundation