Cumulus reveals luxury tourism pods made of charred timber in Fleurieu Peninsula, South Australia
Australian architecture and interior design firm Cumulus has revealed its first major tourism project in South Australia.
Called Ponderosa, the project comprises a collection of five luxury tourism pods and an adapted stone-walled cottage set in South Australia's picturesque Fleurieu Peninsula.
Set to be located in the south of Adelaide near the coastal towns of Victor Harbour and Port Elliot, the studio has created six individual designs, carefully considering the diverse characteristics, aspects, and attributes to provide a distinct experience for each location.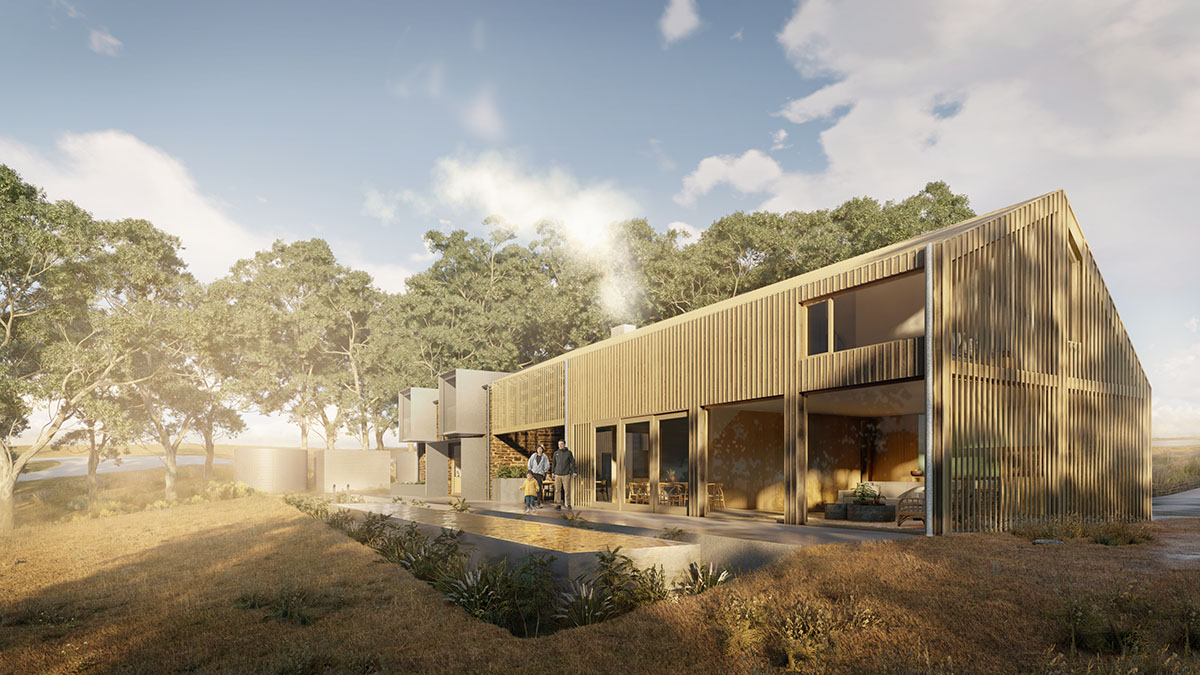 "As our first major tourism project in SA, I feel that we've achieved something fairly ambitious for Ponderosa alongside our client," said the Cumulus Associate Architect and project lead, Jet O'Rourke.
"Instead of creating a uniform set of cabins, we designed each one pod as a different getaway experience for guests, offering a different way of connecting with their surroundings — the views, the flora and fauna — which you can do both from outside and inside of the pods," he added.
Each pod is designed to be suited for two people and is privately nestled among stone outcrops and grazing pastures with views of the Southern Ocean.
The pods feature the finely crafted interiors including a king size bed, kitchenette, and a luxurious bathroom promoting a sense of warmth and enclosure.
To have the distinct designs and individual character, the architects used charred timber for exterior skin for the predominant exterior cladding. External baths and covered outdoor areas will also allow guests to calmly connect with the landscape.
"The five forms range from the angular Eucalyptus tunnel pod, which takes inspiration from the local vegetation of Hindmarsh Valley," said the studio.
"In the round, featuring exposed concrete culverts that create a sense of continuation of the landscape from within the pod, and the larger Split level, a two-storey pod that can accommodate up to four guests."
Ponderosa's additional five-bedroom Cottage has been adapted to mimic the gabled roof forms of the original structure in a contemporary manner, offering an outdoor area perfect for gatherings all year round.
A distinct lap pool sits parallel to the cottage and provides an infinity edge view towards Encounter Bay's rugged Bluff headland.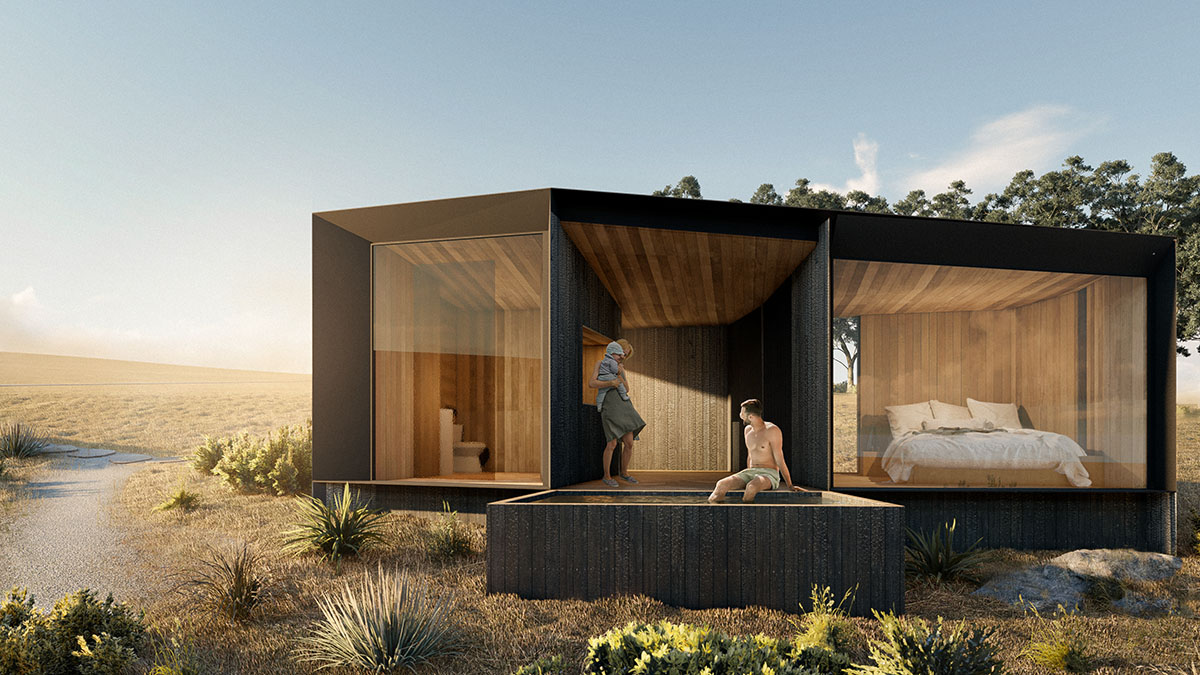 Ponderosa is the latest addition to the studio's list of unique tourism projects, including the award-winning Devils Corner Lookout, the intimate Darkwood Residence (featured in Grand Designs Australia), and the iconic Pumphouse Point hotel in Tasmania's Central Highlands.
The pods will be constructed locally at Adelaide's Tonsley Innovation District and is expected to be completed in mid 2022.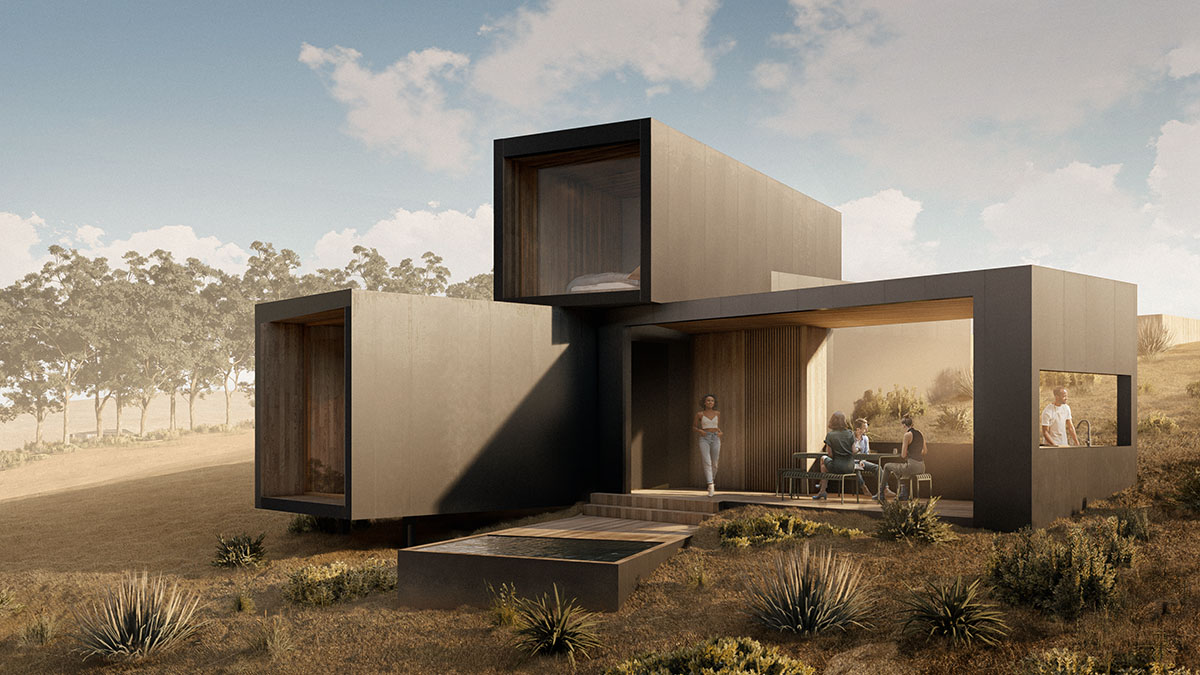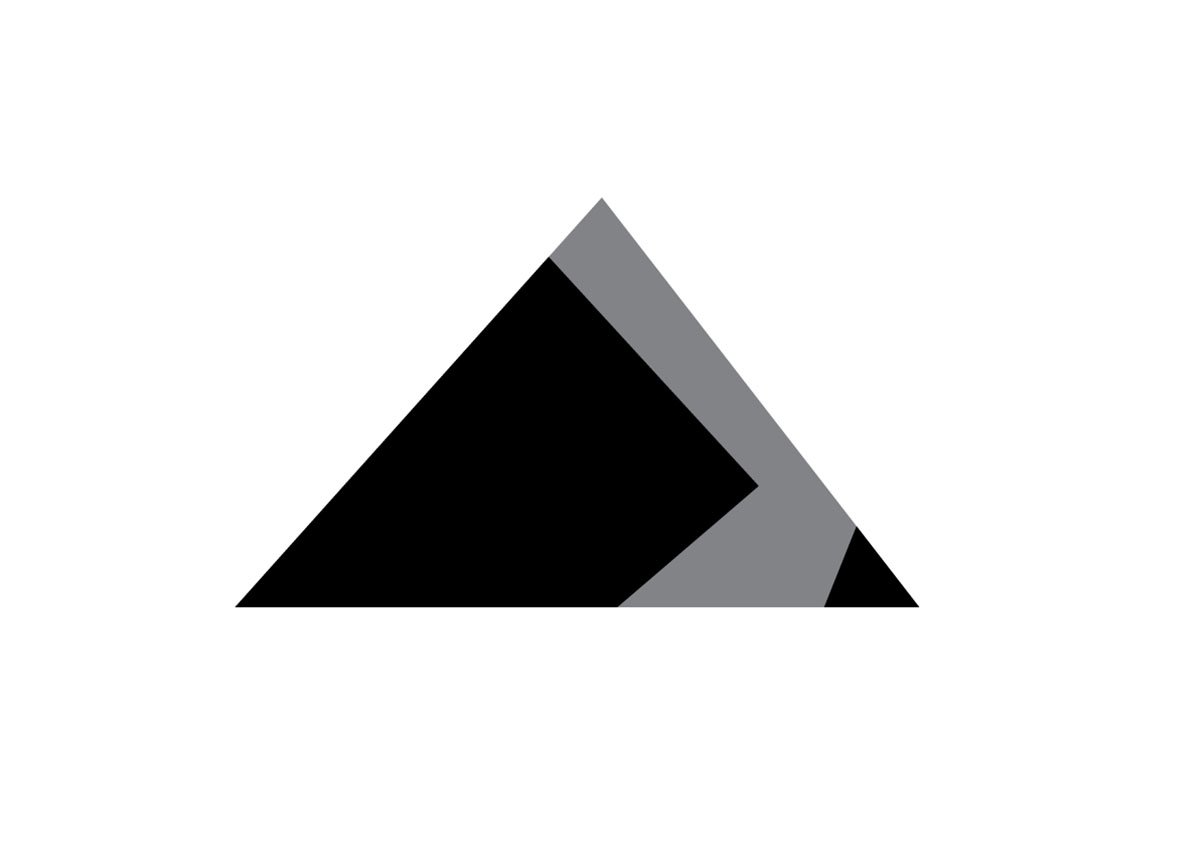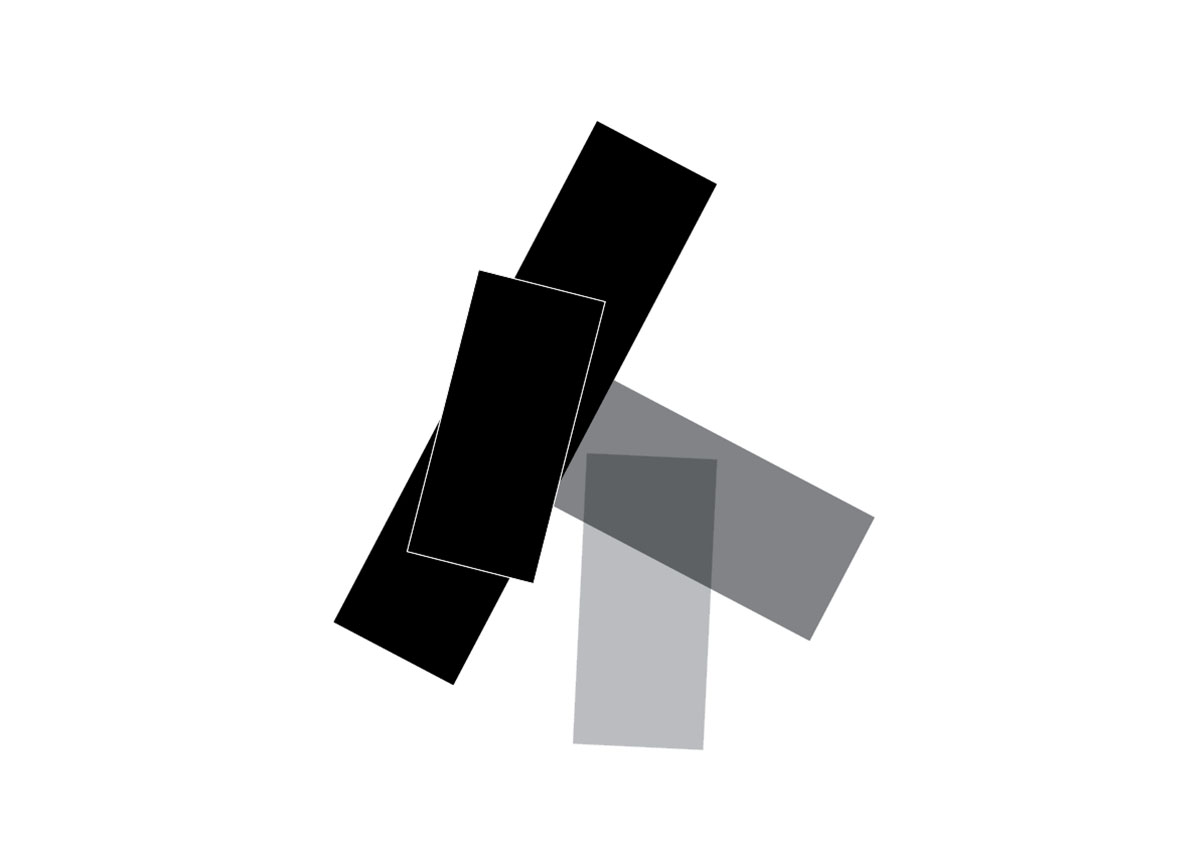 Established in 2011, Cumulus is an architecture and interior design studio that creates unique residential, tourism, commercial, and social housing spaces. Cumulus is led by Peter Walker, Todd Henderson, Kylee Scott, and Keith Westbrook.
All images courtesy of Cumulus.
> via Cumulus