Metallic shelves are combined with dark surfaces for retail store desiged by WGNB in South Korea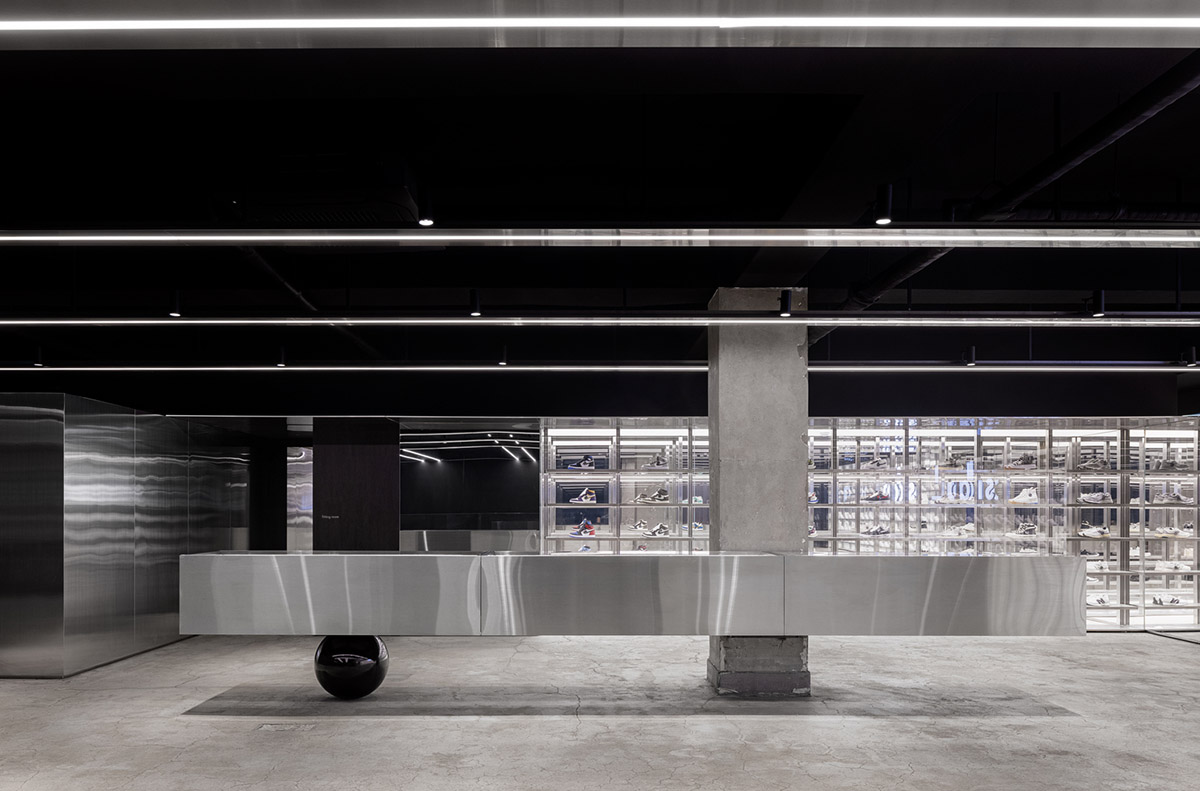 Seoul-based architecture, space and product design practice WGNB has completed a retail store by combining metallic shelves with dark surfaces for a recently-established limited=edition sneakers platform brand Soldout by Musinsa, which is the largest multi-brand online fashion store in South Korea.
Named Soldout, Musinsa Store, the 452-square-metre store create a sharp contrast for its customers and serves as a new dynamic and brand-new space for sneakers market.
Presenting a cozy and dark atmosphere, the store features mirrored surfaces, dark ceilings and walls, bright shelves that dominate the interiors. The design concept is inspired by a winery containing boutique and rare bottles of wine.
To achieve this, WGNB envisioned the space of the limited-edition sneakers market being a "shoes-nary". When spatializing the shoes-nary, the entire space consists of specialized spaces, including an examination room to check the sneaker's authenticity, a packaging room, and a showcase to store and exhibit the premium sneakers to the visitors.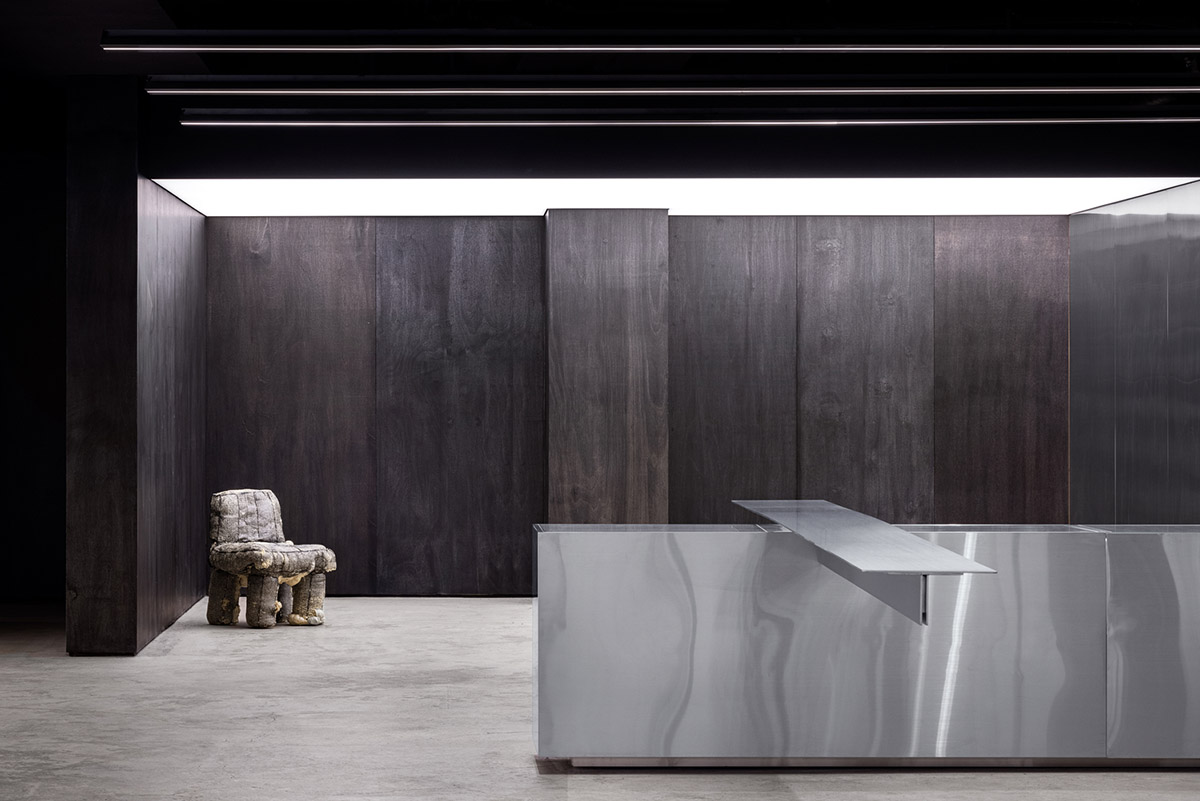 For the main sales items' rare existence, we were to create a stable and balanced platform to shine the light on the showcasing items, and the concept of the "shoes-nary" has spatialized and bestowed the ideal storage and showcase for the limited editions.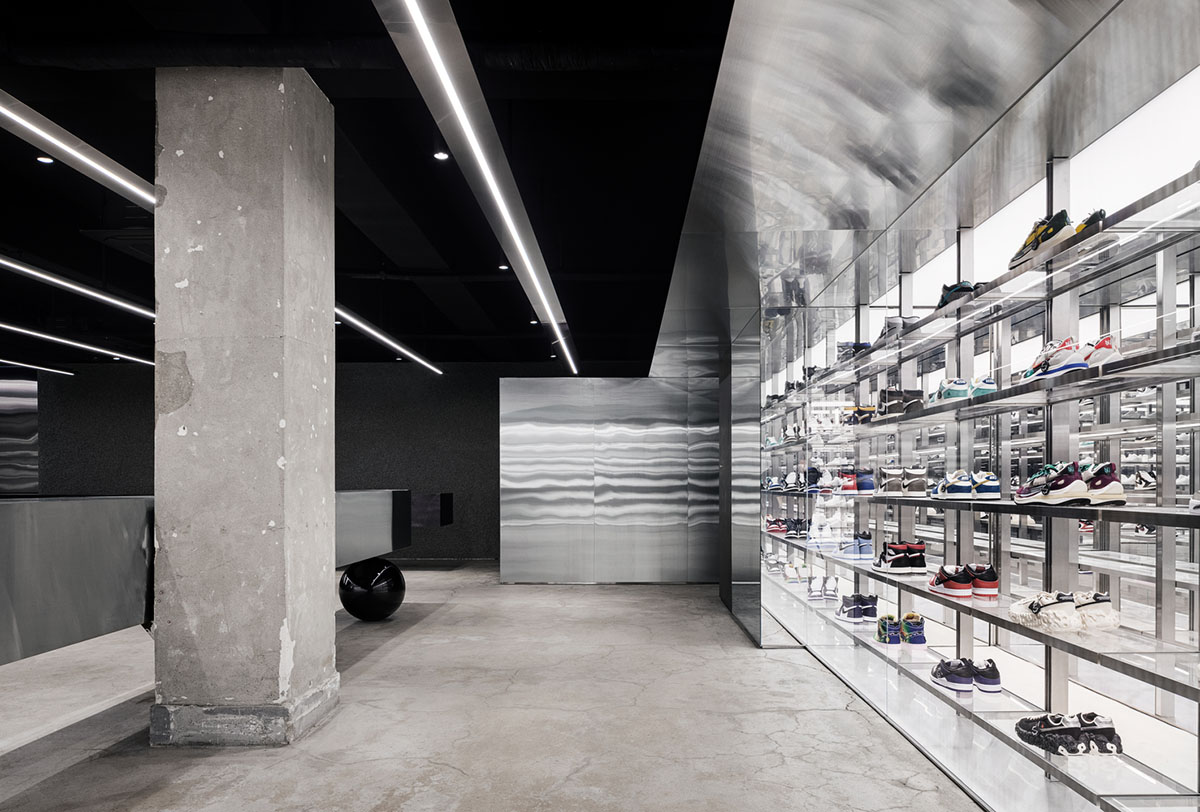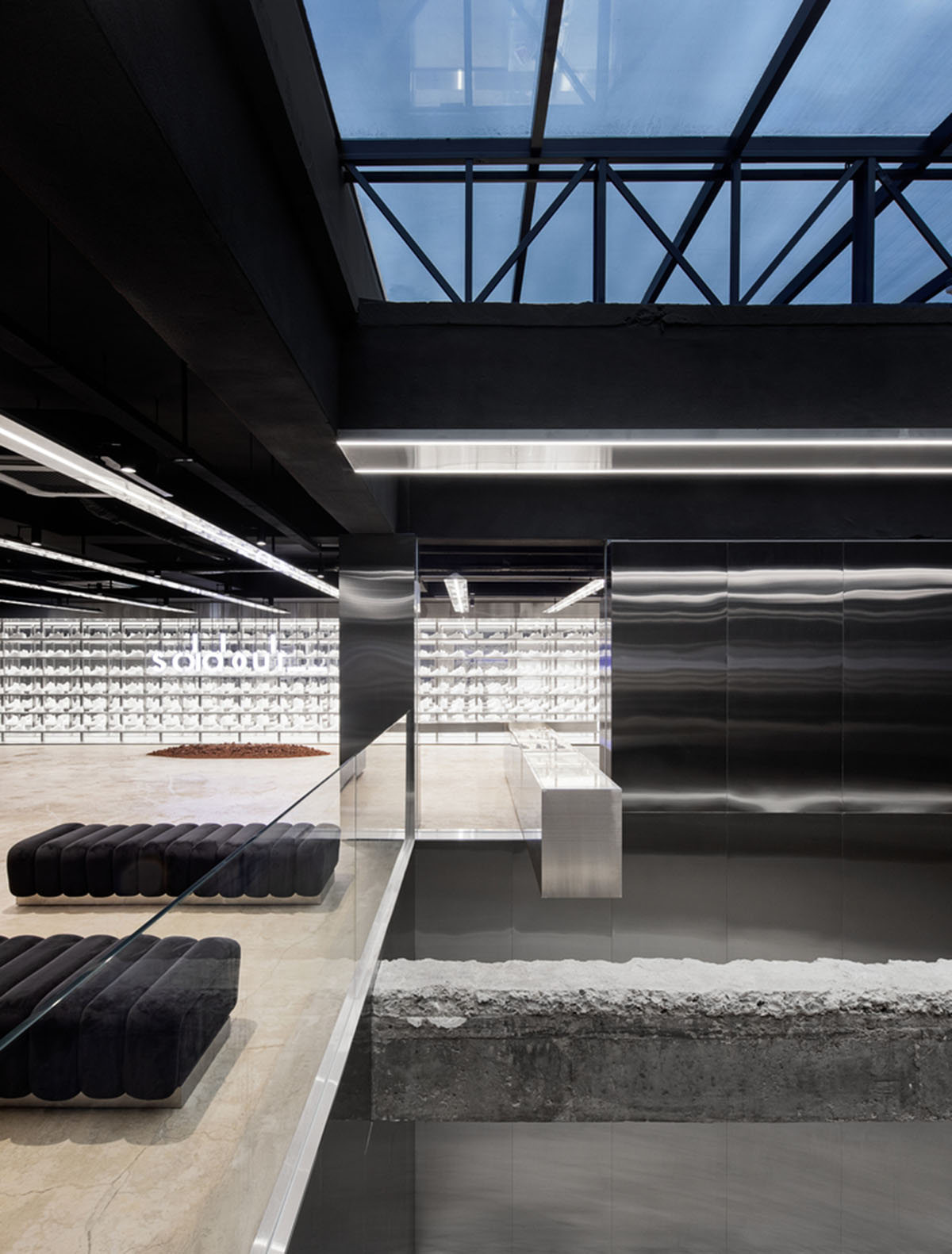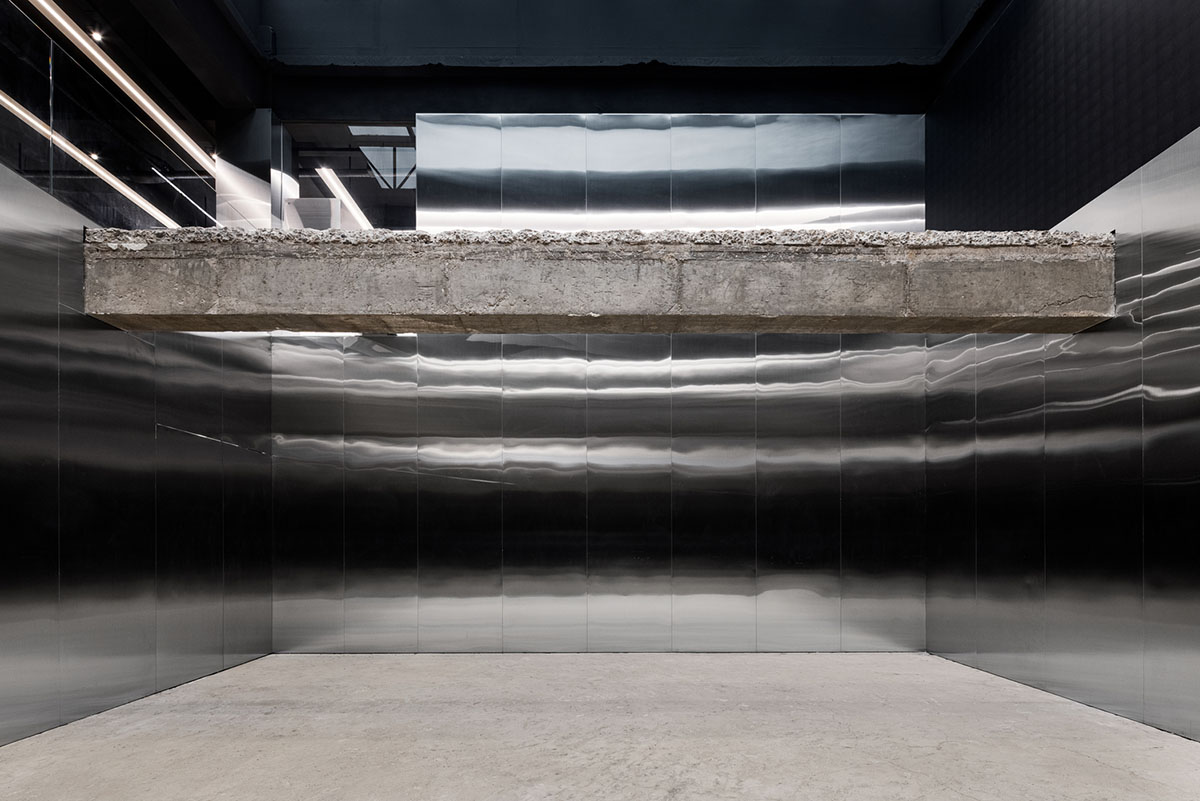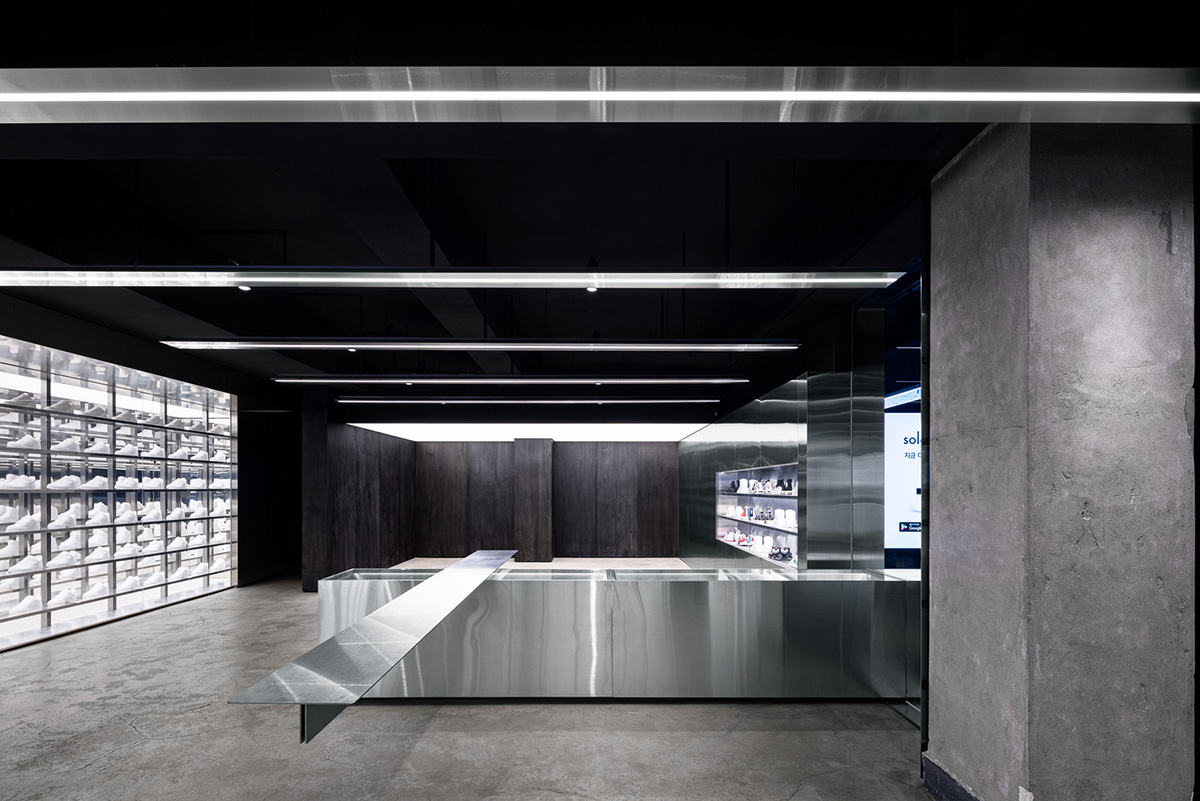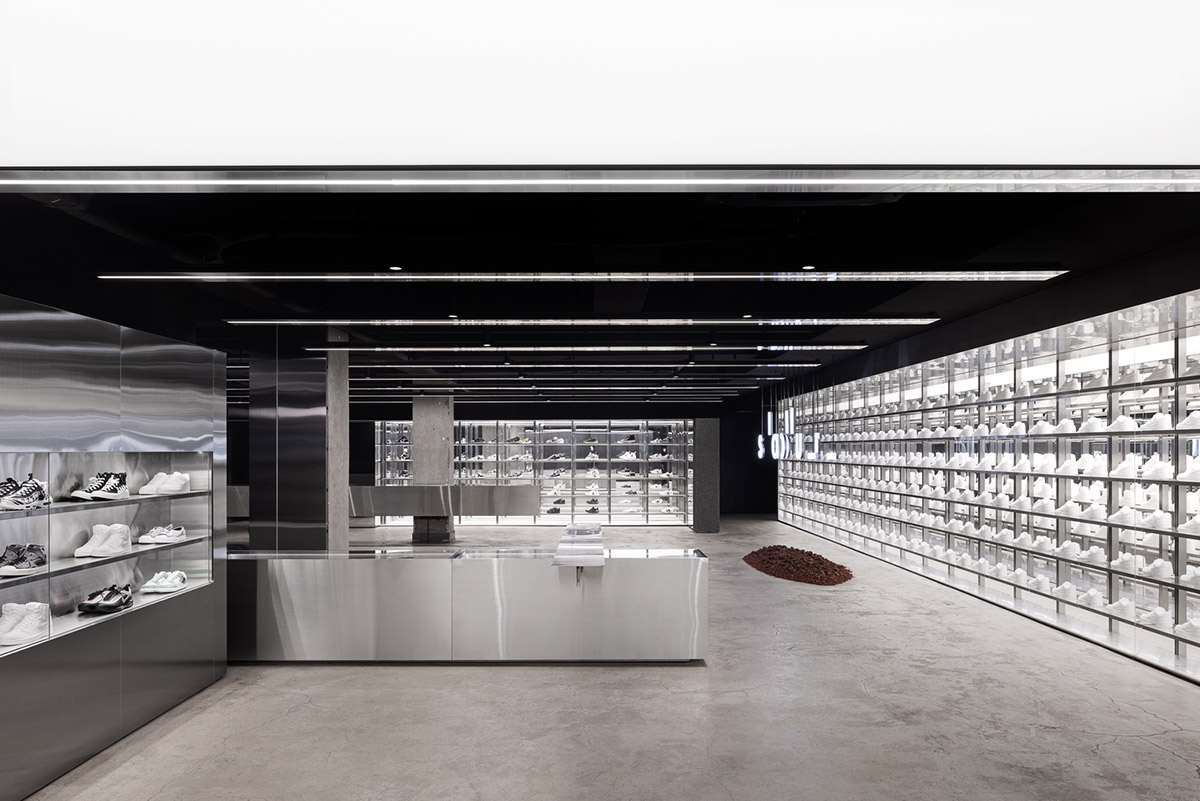 Concept diagram
Floor plan
WGNB previously its new studio space in Mapo-Gu, Seoul. The firm also designed a fashion store with variations of black volumes to assign different functions in Seoul.
Project facts
Project name: Soldout, Musinsa Store
Architects: WGNB
Location: Seongdong-gu, South Korea
Size: 452m2
Date: 2021
All images © Yong-joon Choi
All drawings © WGNB
> via WGNB