World Architecture Festival and World Festival Of Interiors open for entries for Its 2022 edition
The World Architecture Festival (WAF) and the World Festival of Interiors (INSIDE) have launched its 2022 edition with its annual global awards programme.
Celebrating its 15th year, WAF is the most prestigious architectural prize in the world and judged by the biggest names in architecture. The 2022 WAF will be held from 30 November to 2 December at the FIL, Lisbon, Portugal.
The festival's annual global awards programme is now open for entries to all international architects and designers until 27 May, 2022.
This year, World Architecture Festival and INSIDE World Festival of Interiors' theme is "Together".
Architects and Interior Designers will be able to showcase their projects LIVE to the WAF 2022 Judges, including Simon Allford - Director, at Allford Hall Monaghan Morris, Meisa Batayneh - Principal Architect and Founder at Maisam Architects & Engineers, Manuelle Guatrand - Architect and Founding Partner at Manuelle Gautrand Architecture, Toshimi Ura - Design Director, Architectural Design Department at Nikken Sekkei and more. The 2022 WAF Judges can been seen from here.
World Architecture Community is official Media Partner of WAF and INSIDE 2022 and will be bringing you the latest news about the festivals' speaker line-up and sessions.
In addition, WAC readers can receive an exclusive 20% discount over entry fees and delegate passes for WAF and INSIDE by entering this promo code online: WAC2220.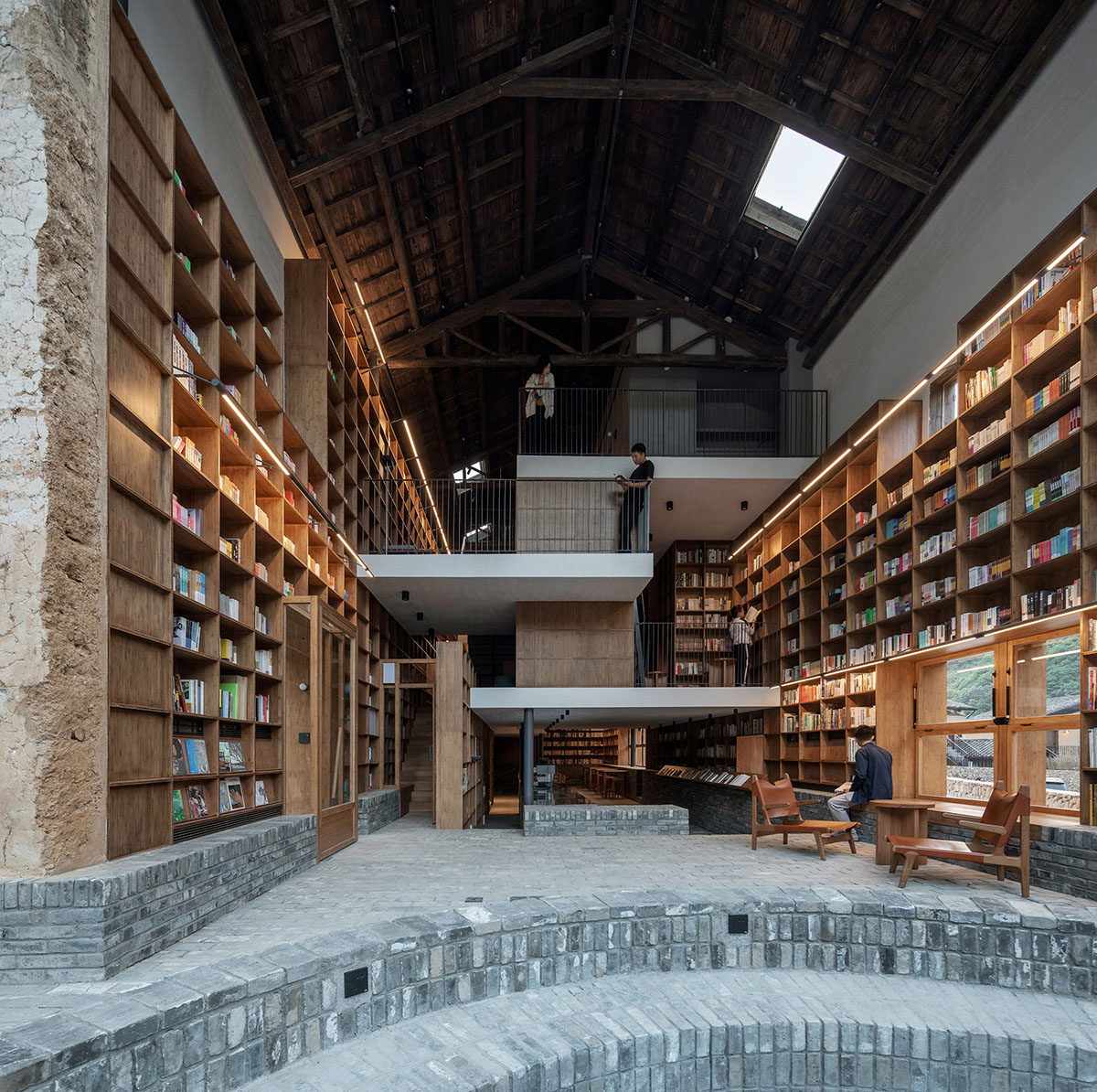 Capsule Hostel and Bookstore In China by Atelier tao+c, won the World Interior of the Year for 2021 at INSIDE festival. Image © Su Sheng Liang
The festival's annual global awards programme accepts projects in 44 categories, while participants can send their work in one or more categories.
Completed buildings must have been completed within 1st of January 2021 and 30th of June 2022 according to WAF's criteria, while other categories can be sent in Future Projects, Landscapes and Interiors.
See all categories and submit your projects from here, by entering this promo code online: WAC2220 to receive 20% discount over your entries and delegate passes.
"The only way to showcase your projects LIVE in front of them and receive instant, career-enhancing feedback is to enter your work into one or more of our 44 categories," said WAF. "59 industry leaders will be judging this year's awards," WAF added.
Winning projects will receive a prestigious yellow trophy after WAF's unique, rigorous judging process and will strengthen architects' credibility.
The Landscape of the Year 2021 was awarded to SLA Architects for their project Al Fay Park in Abu Dhabi in the UAE at 2021 World Architecture Festival. Image © Philip Handforth
Besides crit rooms, architectural community come together at WAF to meet, celebrate, learn, and be inspired. The festival hosts a series of talks, panel discussions and networking opportunities with peers and WAF partners.
The program of talks offers a specific agenda with the top industry leaders, architects and experts under a specific theme. The full agenda for 2022 will be announced in coming months, as WAF announced.
WAF is an annual festival where the world architecture community meets to celebrate, learn, exchange and be inspired. The festival is the world's largest annual, international, live architectural event.
In 2020 and 2021, WAF and INSIDE moved its physical events into a virtual festival due to Covid-19. The event is scheduled to take place physically in Lisbon for the first time this year.
Top image: Copenhill/ Amager Bakke, B.I.G Architects, World Building of the Year Winner 2021. Image © Rasmus Hjortshoj
> via WAF