UDG. Atelier Alpha creates mathematically-controlled façade evoking hibiscus flower for Panda Tower
UDG. Atelier Alpha has created a knitted-like skin evoking the pedals of the hibiscus flower, a city flower of Chengdu, China.
Called Panda Tower, the project 4,785-square-metre tower is a new building at the new campus of the Chengdu Research Base of Giant Panda Breeding.
The tower, rising as a cultural landmark, incorporates observation platform, exhibition spaces, and provides a space for sightseeing.
Image © SIMON
While the studio creates a mathematically-controlled façade based on the program, the tower celebrates the combination of nature and technology with a striking and detailed aesthetic.
Image © SIMON
To create this distinctive language, the architects draw inspiration for the Panda Tower from bamboo shoots.
Widely distributed in the Sichuan-Chongqing region, bamboo shoots are not only Giant Panda's favorite food, but also known as one of the most popular food ingredients in Sichuan cuisine.
View from hall. Image © SIMON
The Panda Tower has 11 floors. The tower, whose front façade looks like a cut off, creates a striking silhouette and permeable motif by creating a curved appearance with its rear façade and its lattice structure, which gives the building its overall language.
Image © Arch-Exist
The tower features a spacious viewing platform looking towards the central viewing area of the conservation park on each story. "Without curtain walls nor gratings, the floor slabs and the buttresses are honestly exposed," said UDG. Atelier Alpha.
For the main body of the tower, the studio uses floor slabs and arced structure units. The inspiration for this special motif comes from the pedals of the hibiscus flower, the city flower of Chengdu.
Image © Arch-Exist
"The number of pedal slabs decreases in an arithmetic progression from the bottom of the tower to the top. Viewed from the central courtyard, the space demonstrated the beauty of mathematics," the studio added.
"The top of the curtain wall system of the Panda Tower has a mechanical system that opens the façade units according to programmed angles and speed on special days, such as the birth of new Giant Panda babies, the return of Giant Panda from oversea facilities, and important holidays and festivals," the design team added.
View - Open mode. Image © SIMON
The studio describes the opening of the façade like "the sprouting of a bamboo shoot". The interaction with the visitors is eco-friendly and uses clean energy.
As the studio emphasized, the Panda Tower is a tower based on a completely program-controlled data. The team correlated all architectural elements through the constraints in the grasshopper definition.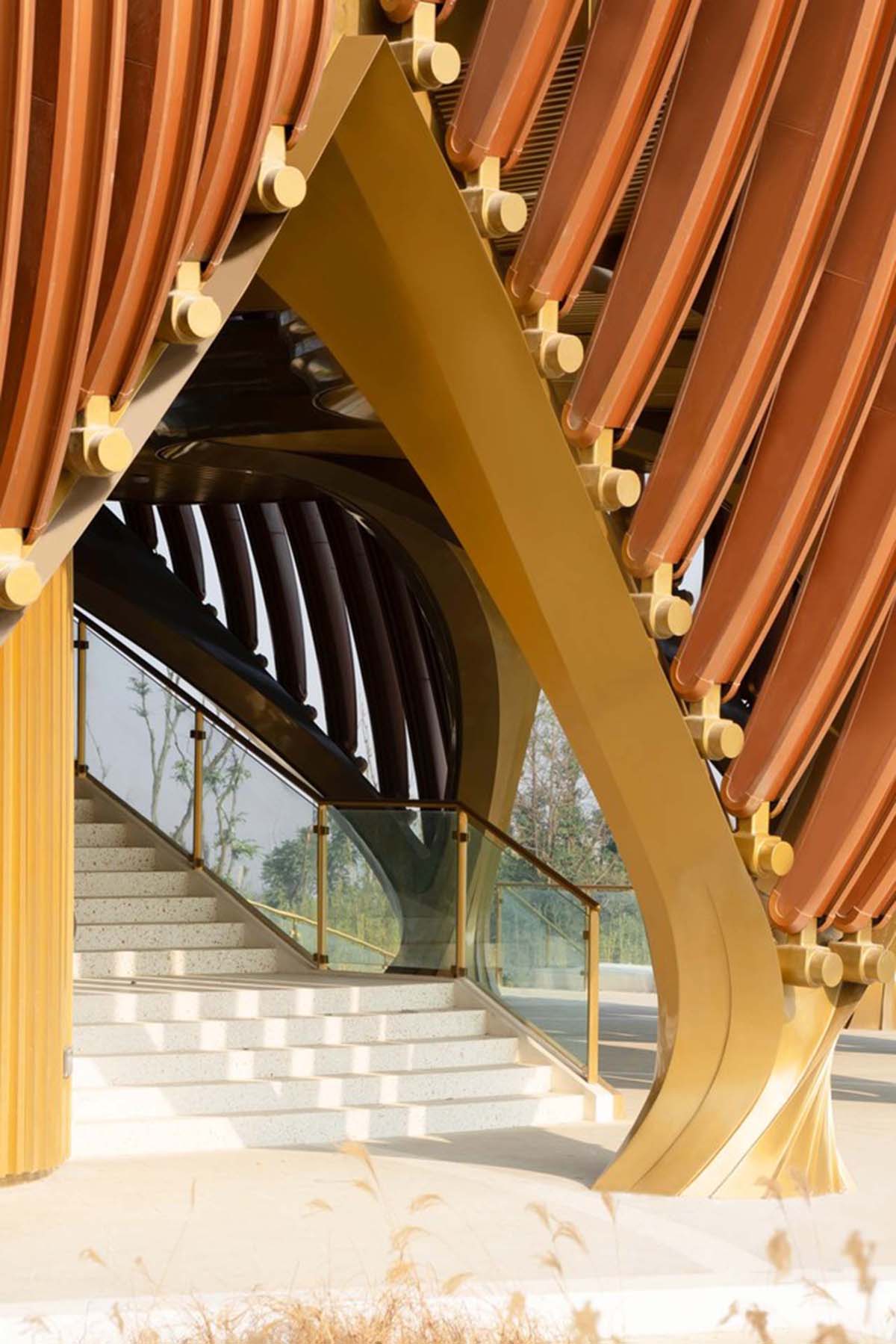 Image © SIMON
"The geometric constraints define the space, the mechanical constraints limit the structural components, and the dynamics control the retractable device," added the office.
"This rigorous system of mathematical constraints is the most important design gene of the project, as well as the base of aesthetics of the resulted space."
Basement floor theatre. Image © SIMON
Viewing platform. Image © Arch-Exist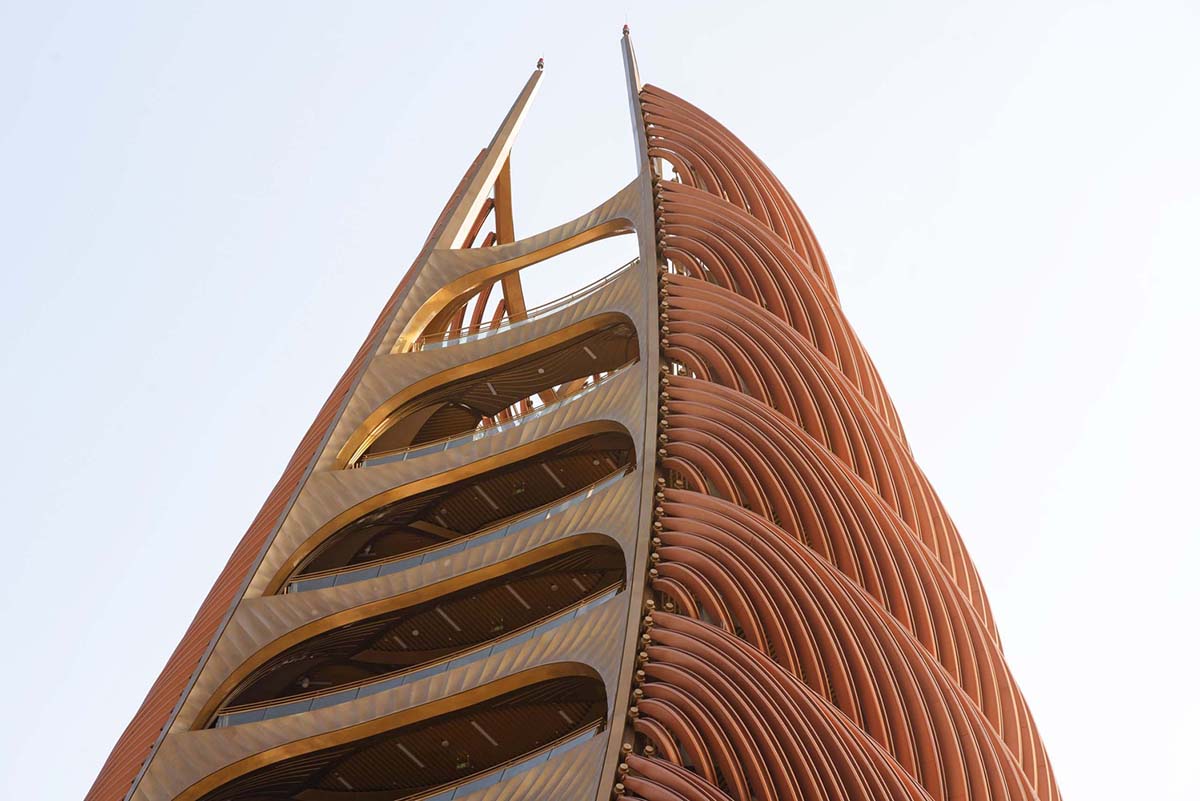 Image © SIMON
Outdoor stairs. Image © Arch-Exist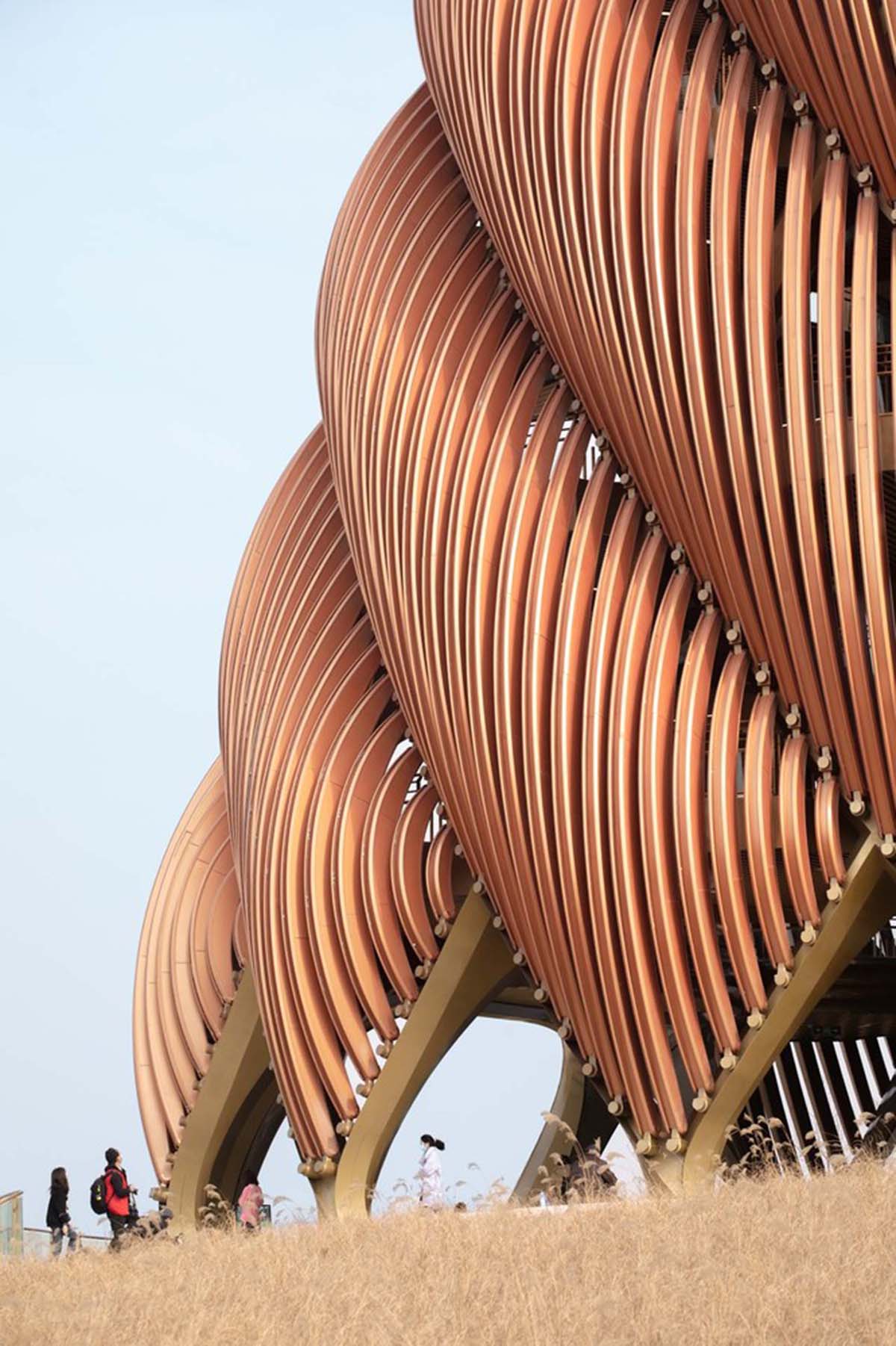 View from Ground floor. Image © Arch-Exist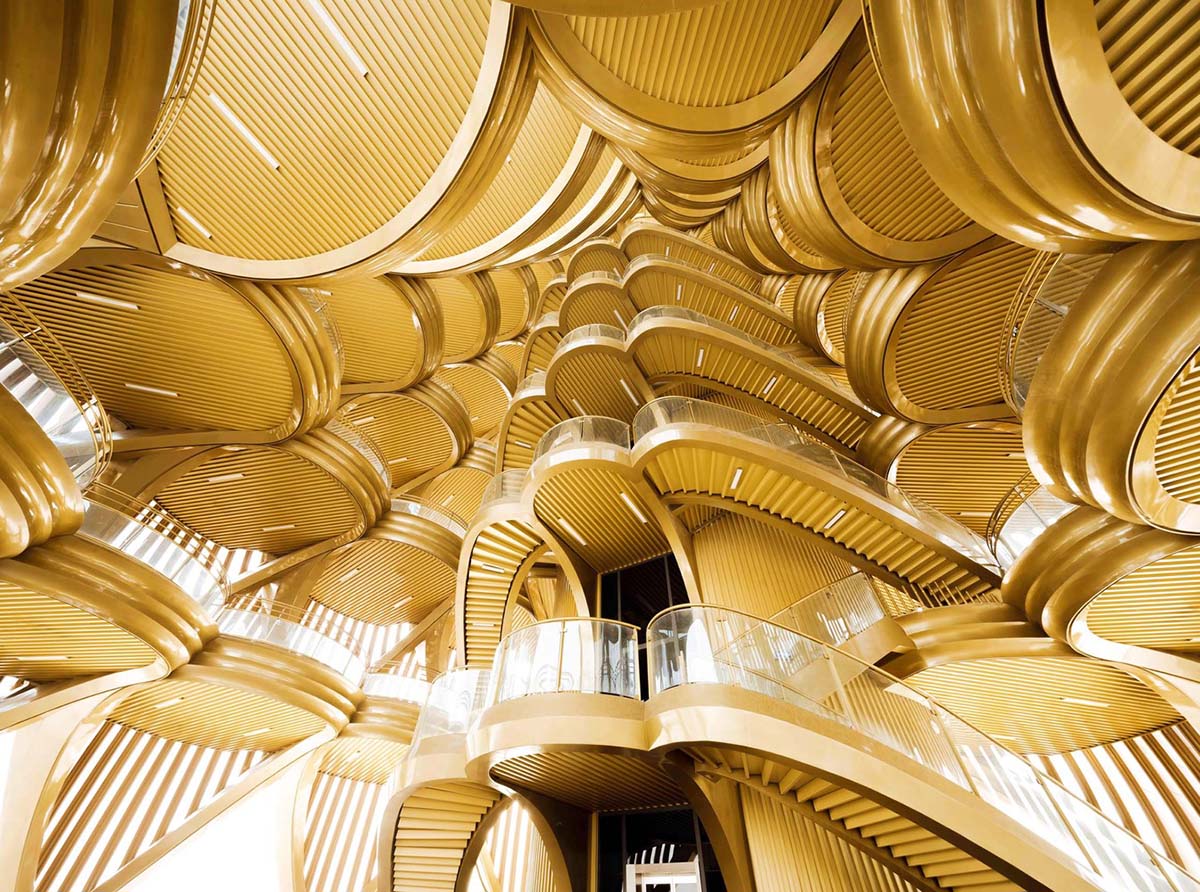 View from atrium. Image © SIMON
View from atrium. Image © Arch-Exist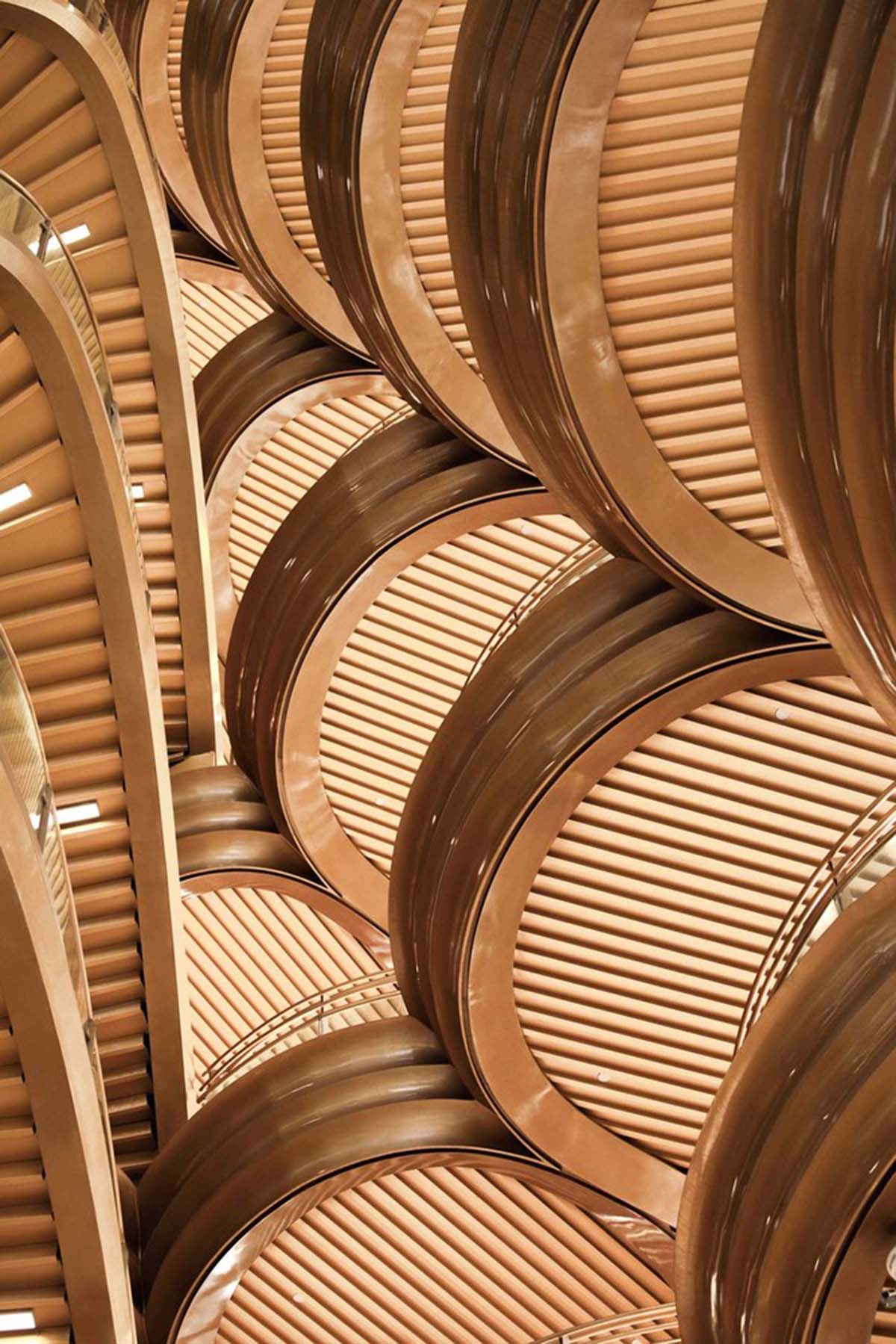 Stairs. Image © Arch-Exist
Floor unit. Image © Arch-Exist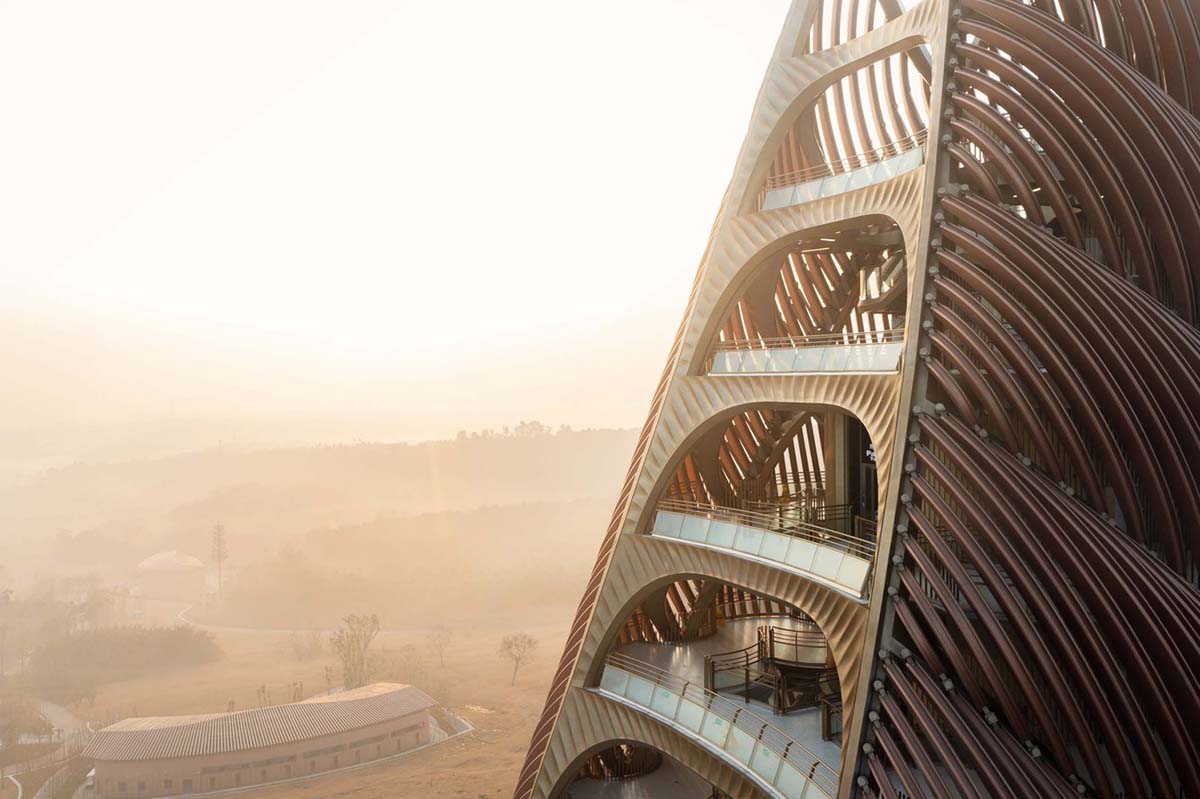 View from viewing platform. Image © Arch-Exist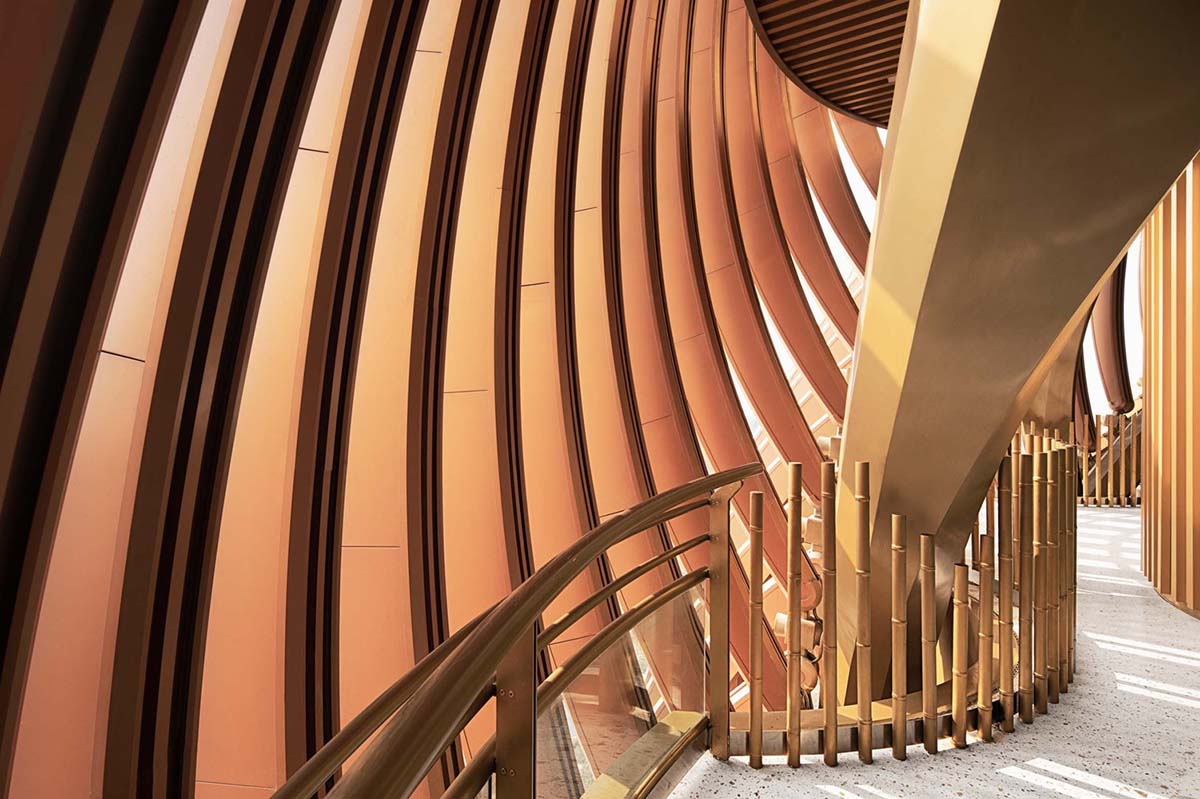 Image © Arch-Exist
Image © Arch-Exist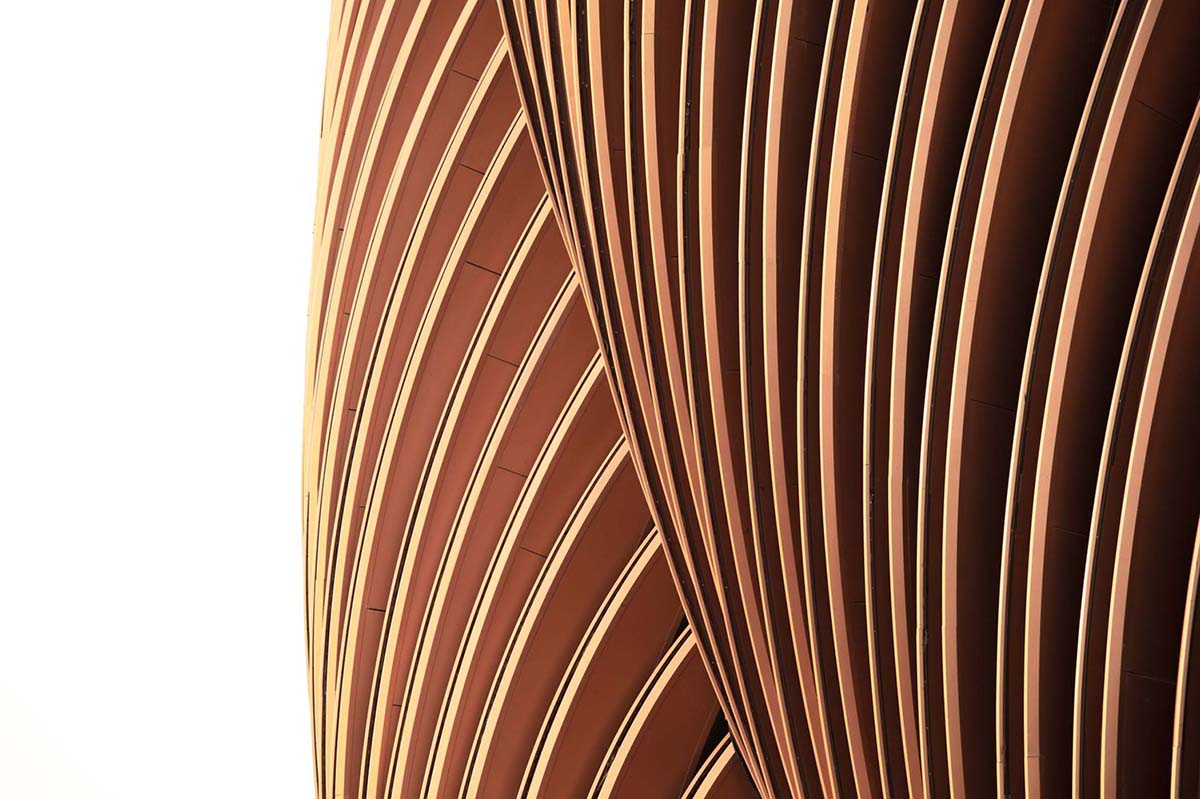 Image © Arch-Exist
Image © Arch-Exist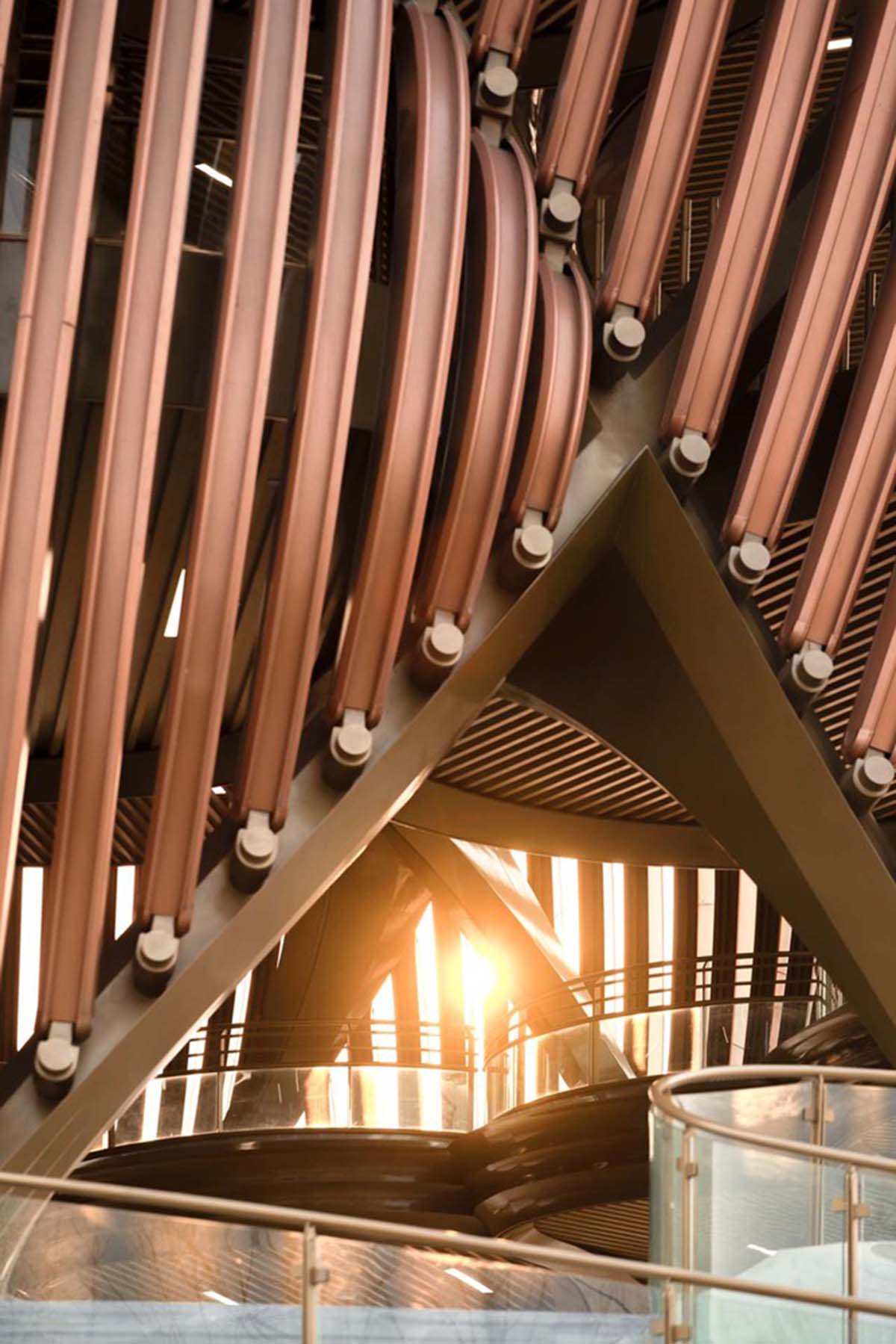 Image © Arch-Exist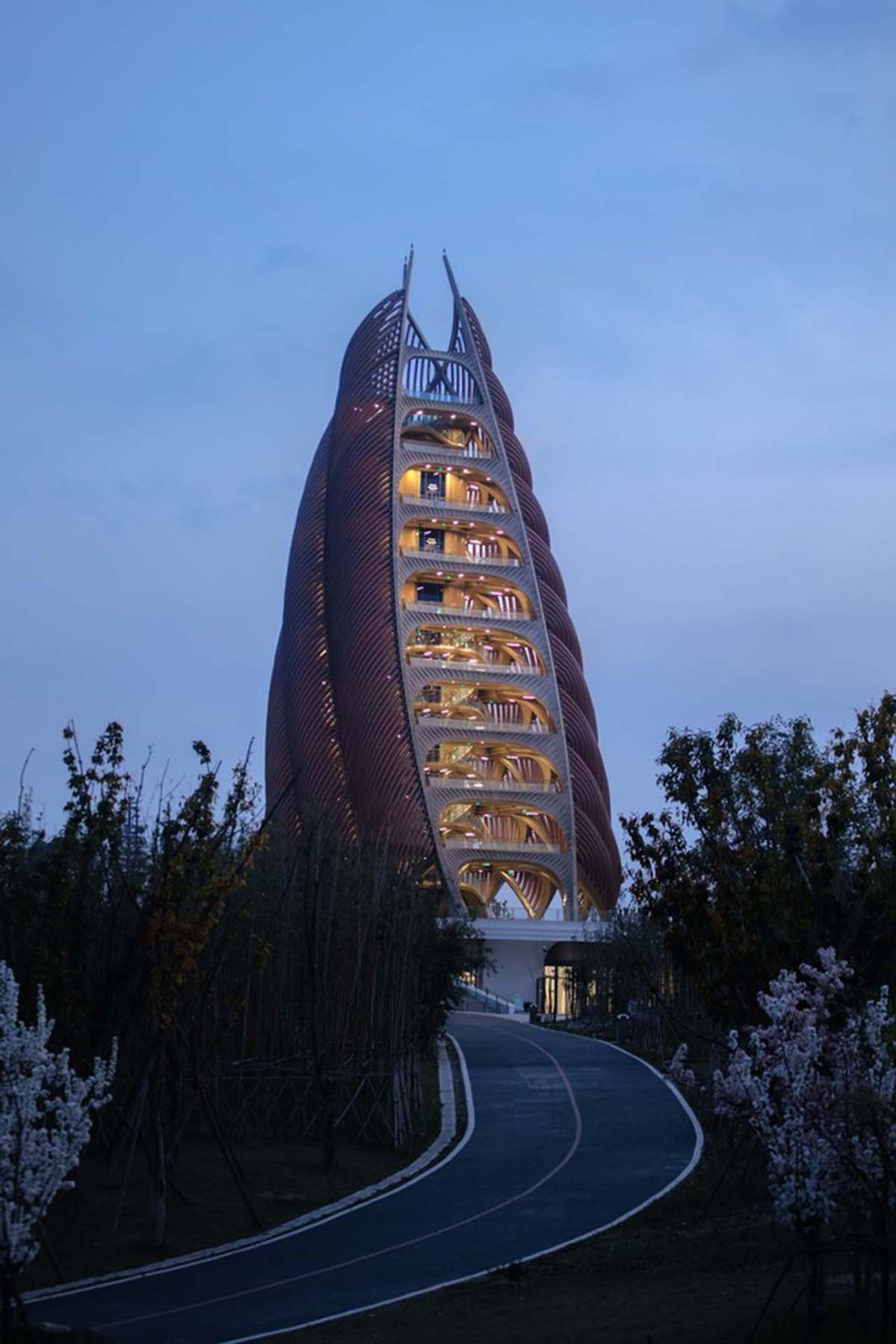 Image © Arch-Exist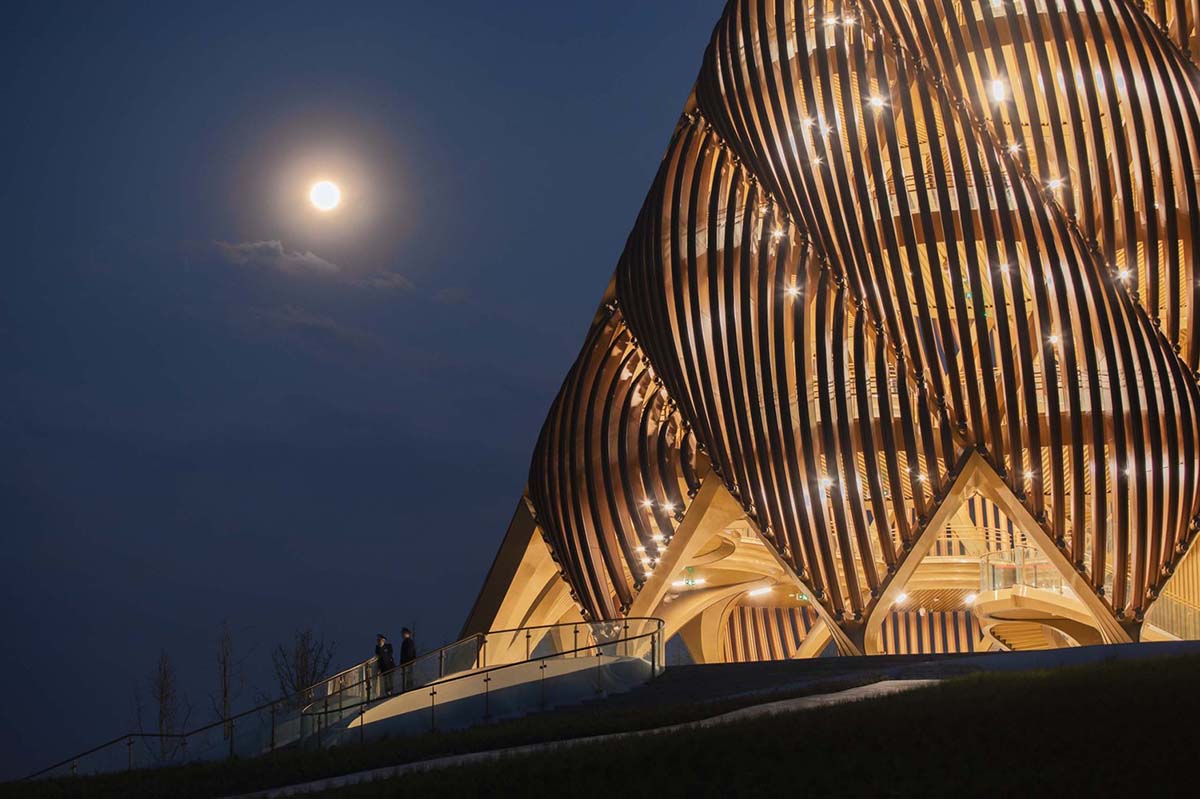 Image © Arch-Exist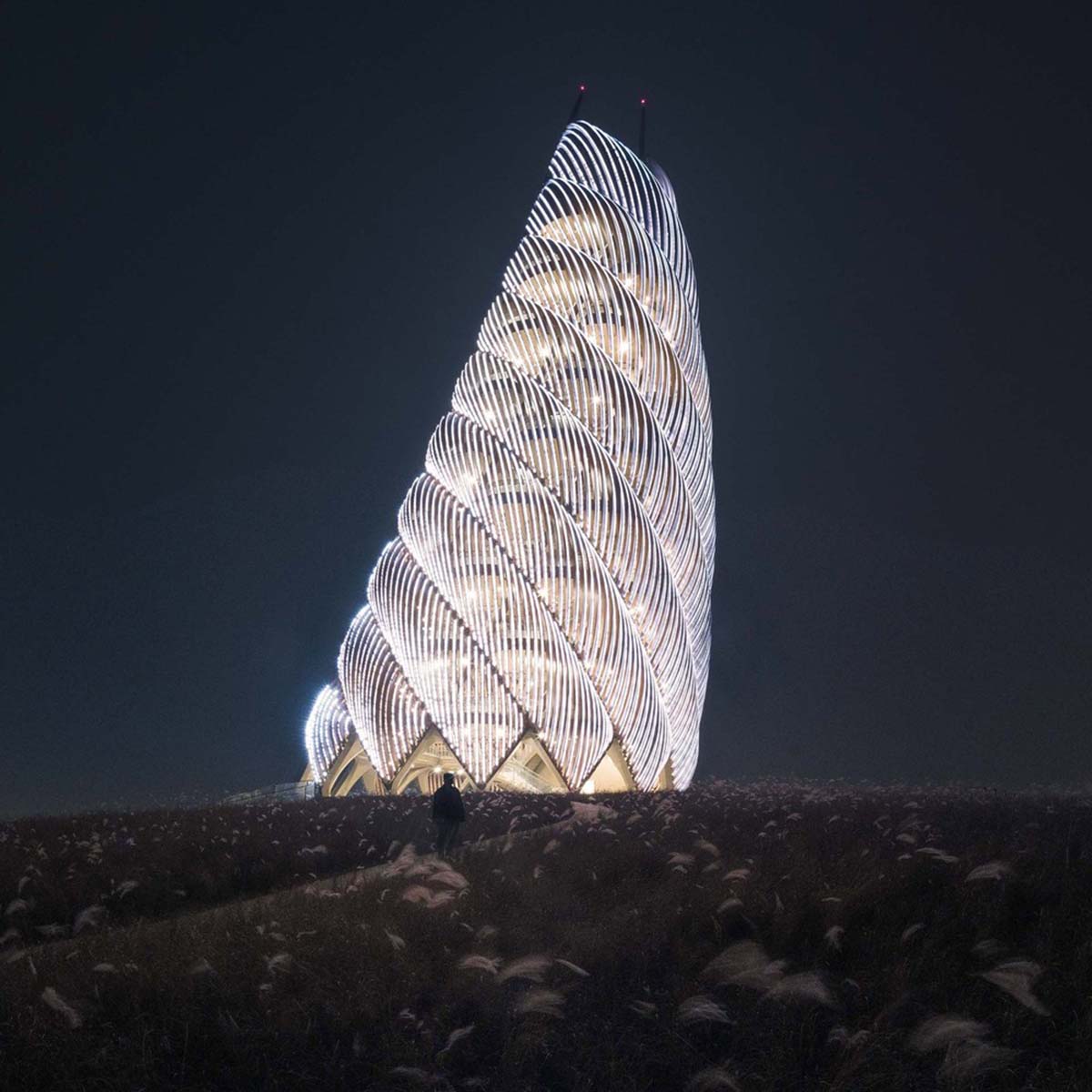 Image © SIMON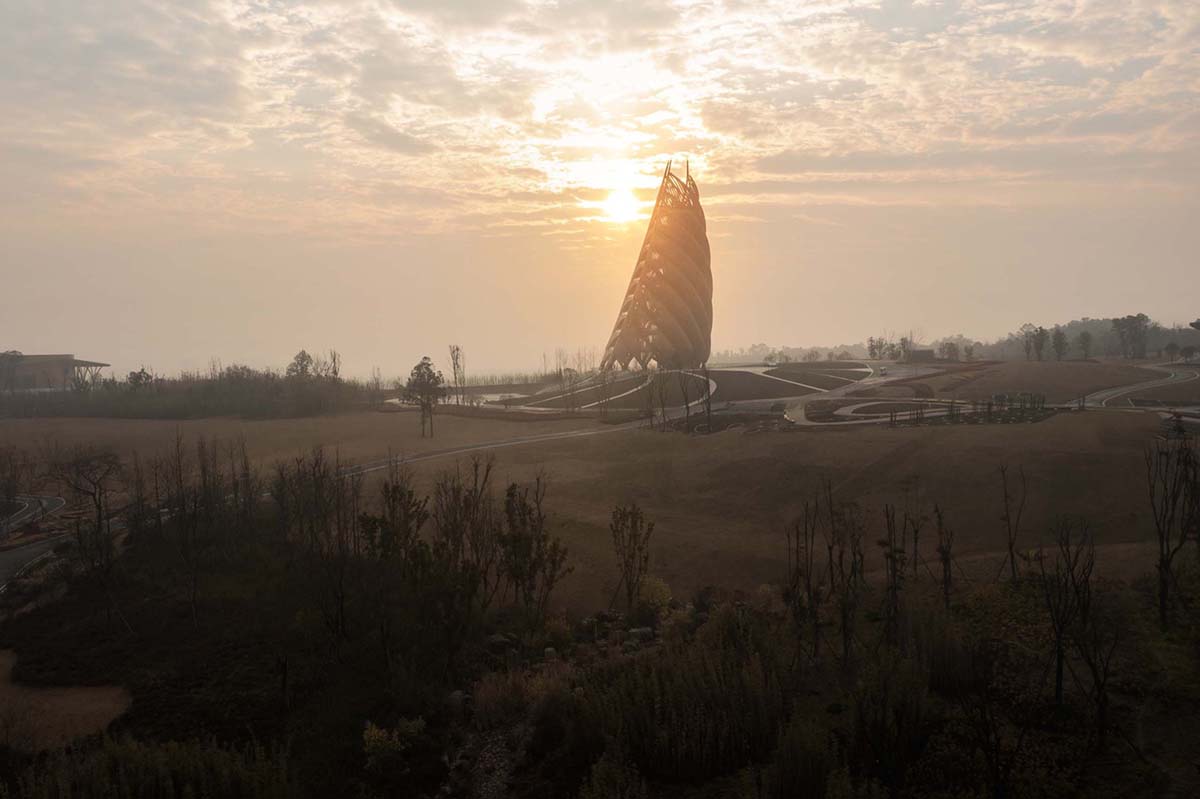 View from the entrance of the site. Image © Arch-Exist
Basement floor plan
First floor plan
Second floor plan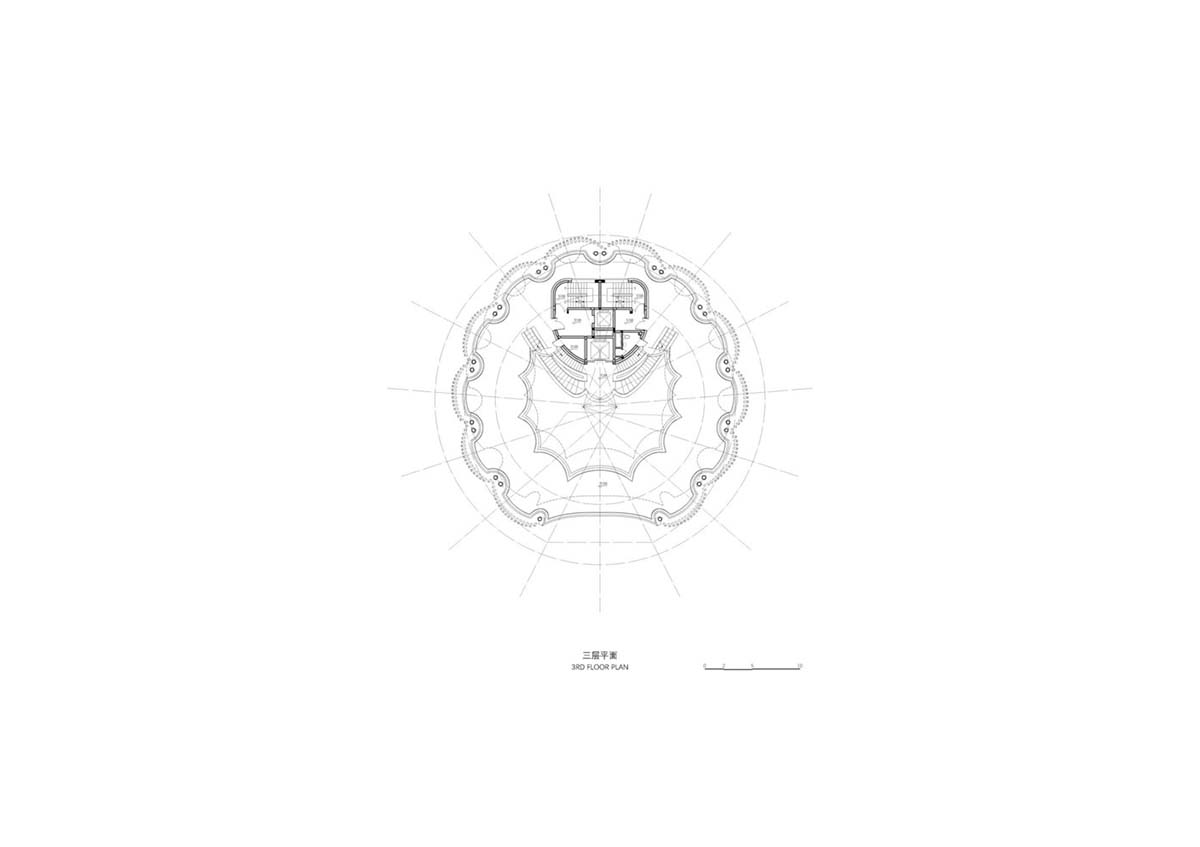 Third floor plan
Fourth floor plan
7th floor plan
11th floor plan
Section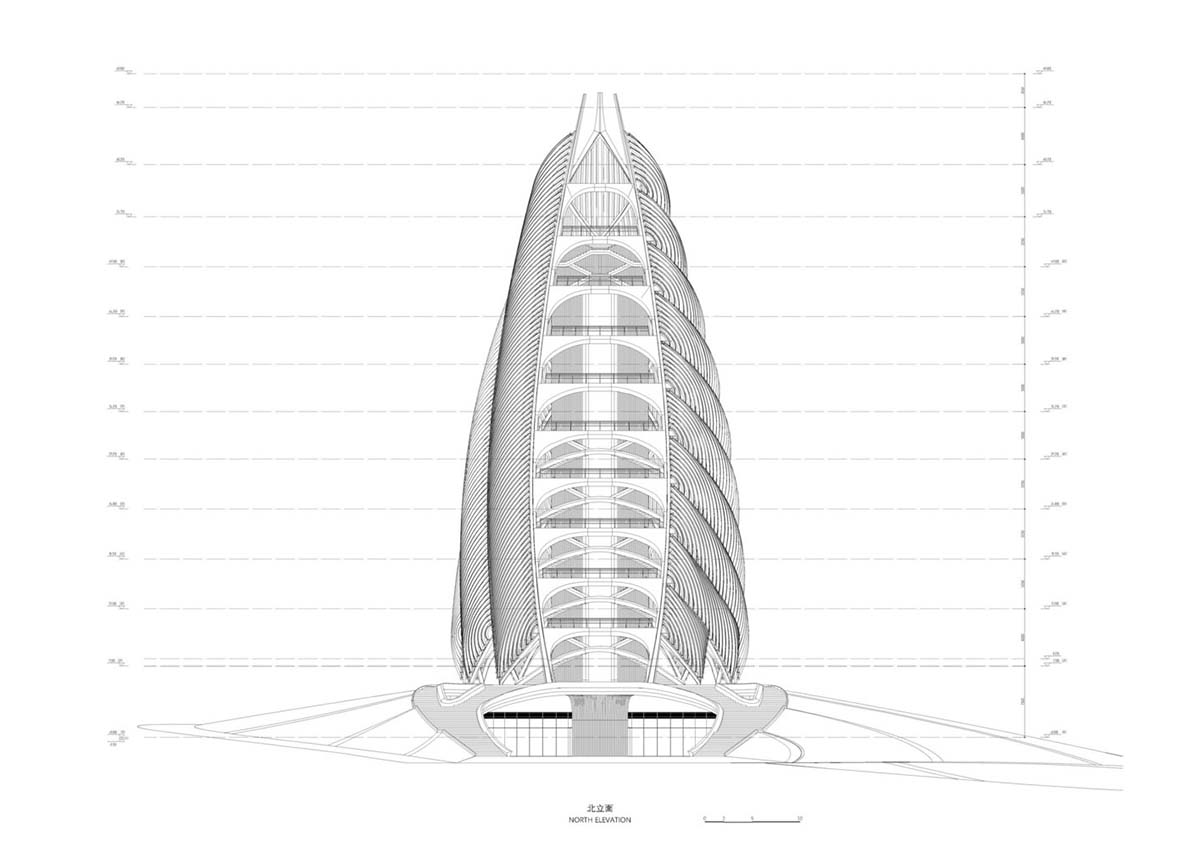 Elevation
Elevation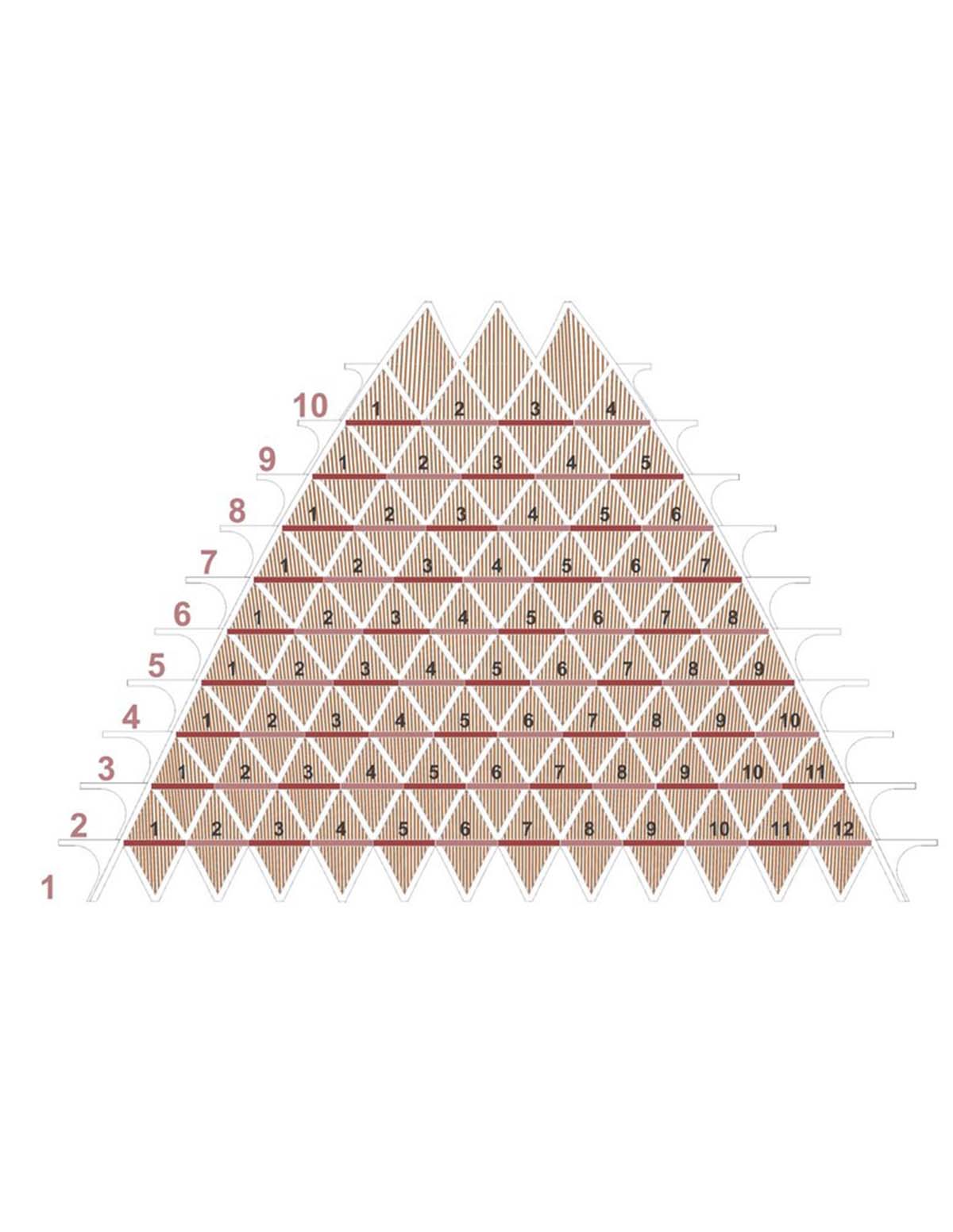 Curtain wall detail
Sketch
Project facts
Project name: Panda Tower
Architecture: UDG. Atelier Alpha
Location: Chengdu, China
Size: 4,785m2
Date: 2021
Top image © SIMON
All images © SIMON, Arch-Exist
All drawings © UDG. Atelier Alpha
> via UDG. Atelier Alpha