OMA and Squint/Opera release video of Qatar's new autonomous hospital
OMA/Reinier de Graaf and Squint/Opera have released a new video of a prototype for a low-rise hospital, called Al Daayan Health District Masterplan, in Doha, Qatar.
OMA released preliminary plans for its new autonomous hospital in October 2021, and a new video explores the potential of modularity, prefabrication and automation and hints at what hospitals will look like in the future.
Envisioned as a prototype and autonomous structure, the project is a response to the rapid changes occurring in medical science caused by the pandemic.
The project is designed by OMA together with BuroHappold and is developed as a prototype which is the result of the research for the Al Daayan Health District Masterplan, commissioned by Hamad Medical Corporation (HMC), the main provider of secondary and tertiary healthcare in Qatar, and one of the leading hospital providers in the Middle East.
The project is located on a 1.3-million-square-metre virgin site between Qatar University and the new Lusail City and is made up of a modular structure of two-story high units. The low-rise hospital incorporates gardens where nature can be enjoyed by patients and staff.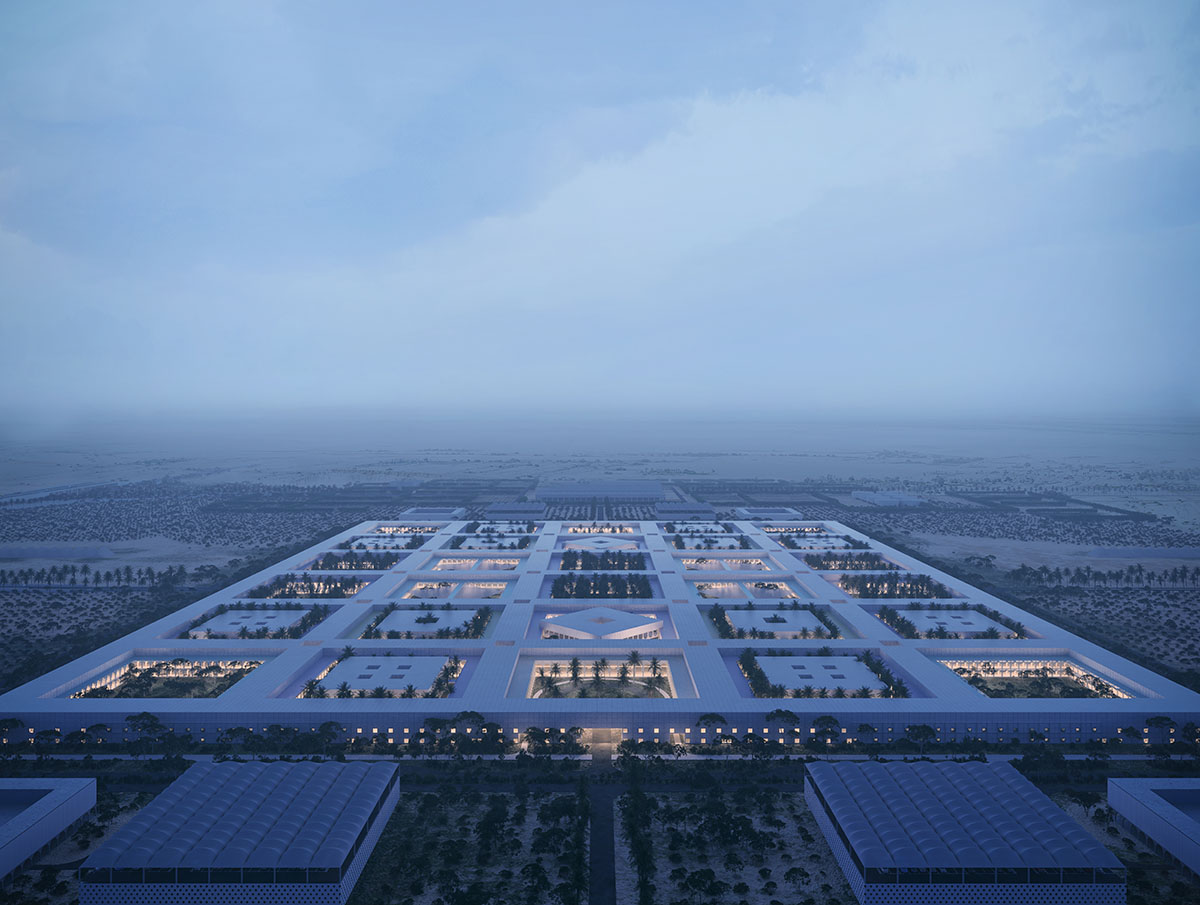 The project is aimed to offer the possibility for a new symbiosis between architecture and medical science.
Set to be built on site, since the cross-shaped modules will be prefabricated locally at low cost, the project will reduce the cost significantly with minimum reliance on global supply chains.
Due to its modular structure, the hospital can be reconfigured and expanded with minimal disruption according to ongoing care procedures, while it can be adapted for different needs in the future.
"3D-printing allows for endless variations in the design of the facades, reintroducing ornament into an architectural typology usually characterized by austerity," said OMA in a press statement.
The design also features a high-tech farm to supply food and medicinal plants, alongside a dedicated logistics center and a solar farm will allow the hospital to function autonomously.
The two-story hospital will house a women's and children's hospital and an ambulatory diagnostics center, reaching a total capacity of 1,400 beds. All program units will be converged into a single structure.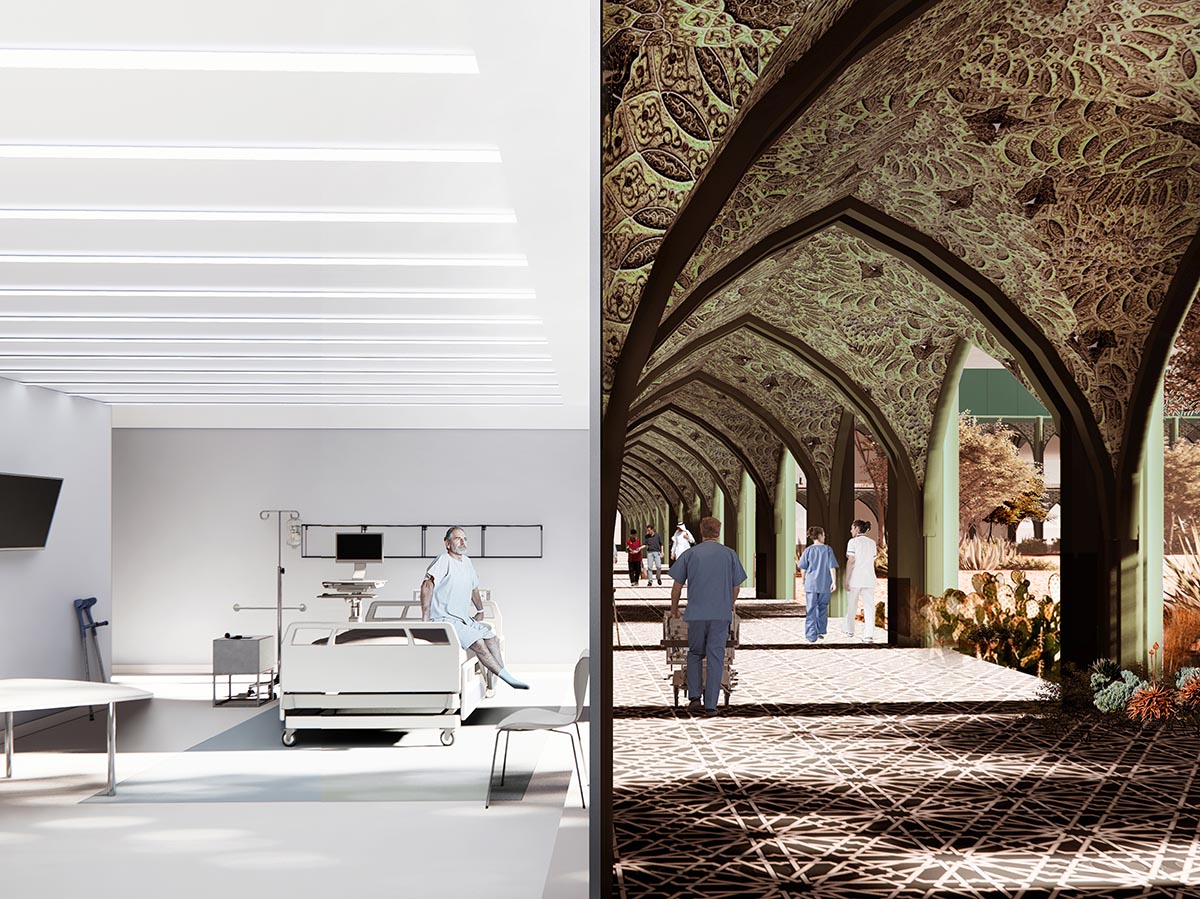 Clinical facilities will occupy the first floor, while bed wards will be located on the ground floor to reduce the dependency on elevators and allow patients to enjoy the complex's generous gardens, used as healing spaces and a significant component of Islamic medical architecture.
As OMA emphasized, the hospital prototype can be implemented globally – an alternative to prevailing hospital models developed in the West.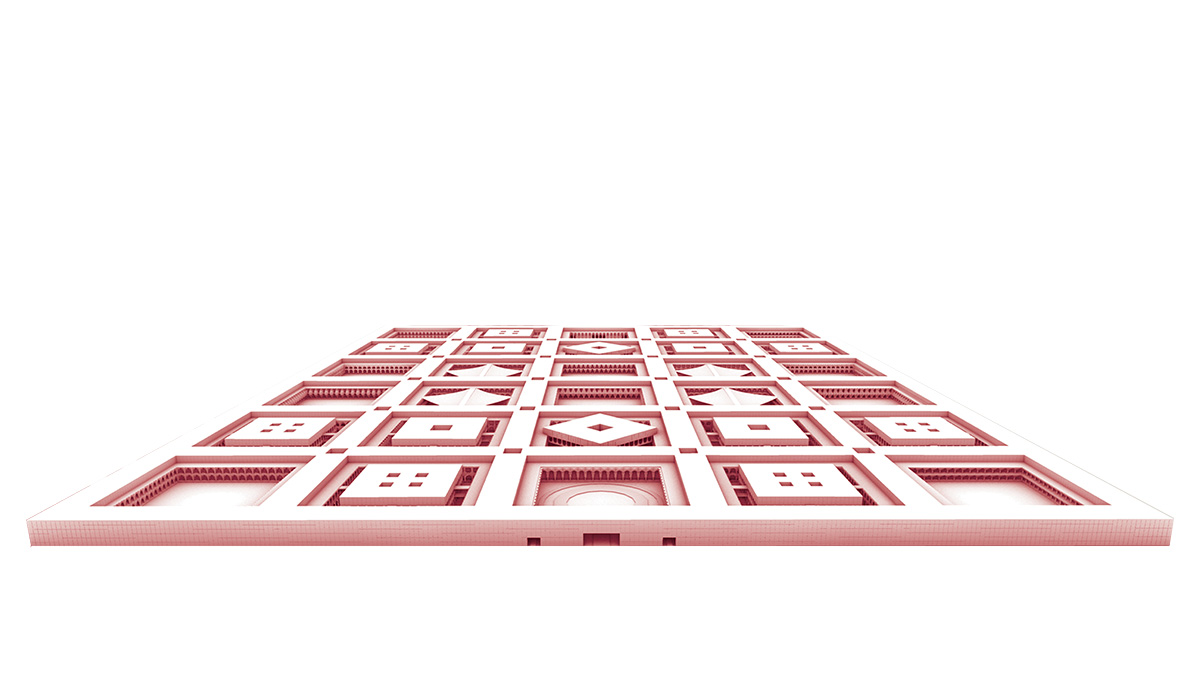 The video has been produced by Squint/Opera. The research involved Henning Larsen, Michel Desvigne Paysagiste, Spaceagency, ETL, De Leeuw Group and Engineering Consultants Group.
The project is led by OMA Partner Reinier de Graaf, Project Manager Alex de Jong and Project Architect Kaveh Dabiri.
Project facts
Client: Hamad Medical Corporation
Program: Medical masterplan
Total: 629,000m2
Partner in Charge: Reinier de Graaf
Project Architect: Kaveh Dabiri
Project Manager: Alex De Jong
Team: Pablo Antuna Molina, Claudio Araya, Bozar Ben-Zeev, Joana Cidade, Benedetta Gatti, Eve Hocheng, Sofia Hosszufalussy, Hanna Jankowska, Tijmen Klone, Marina Kounavi, Hans Larsson, Roza Matveeva, Geert Reitsma, Alex Retegan, Silvia Sandor, Elisa Versari, Arthur Wong.
Collaborators
Masterplan Engineering: Buro Happold
Clinical Architect: Henning Larsen Architects
Healthcare Planning: ETL
Wayfinding: Spaceagency
Cost Adviser: De Leeuw Group
Stakeholder Management: Engineering Consultants Group
Top image © Squint/Opera.
All images © HMC unless otherwise stated.
> via OMA