MACH built Collumpio House with light yellow steel structure and fully-glazed façades in Barcelona
A yellow-painted steel structure catches your eye on a sloping street in Barcelona, Spain. At first glance, the dilemma of whether it is actually a house or an office has already created its own mystery for the passersby.
Collumpio House, or Casa Collumpio, was designed by Barcelona-based studio MACH in between the Coll and the Carmel hill of Barcelona, near one of the back entrances to Park Güell, a renowned park designed by Antoni Gaudi in 1914.
With its shining façade among the existing residential fabric, it creates an interesting silhouette as if it had opened its big eyes and was looking at the passers-by.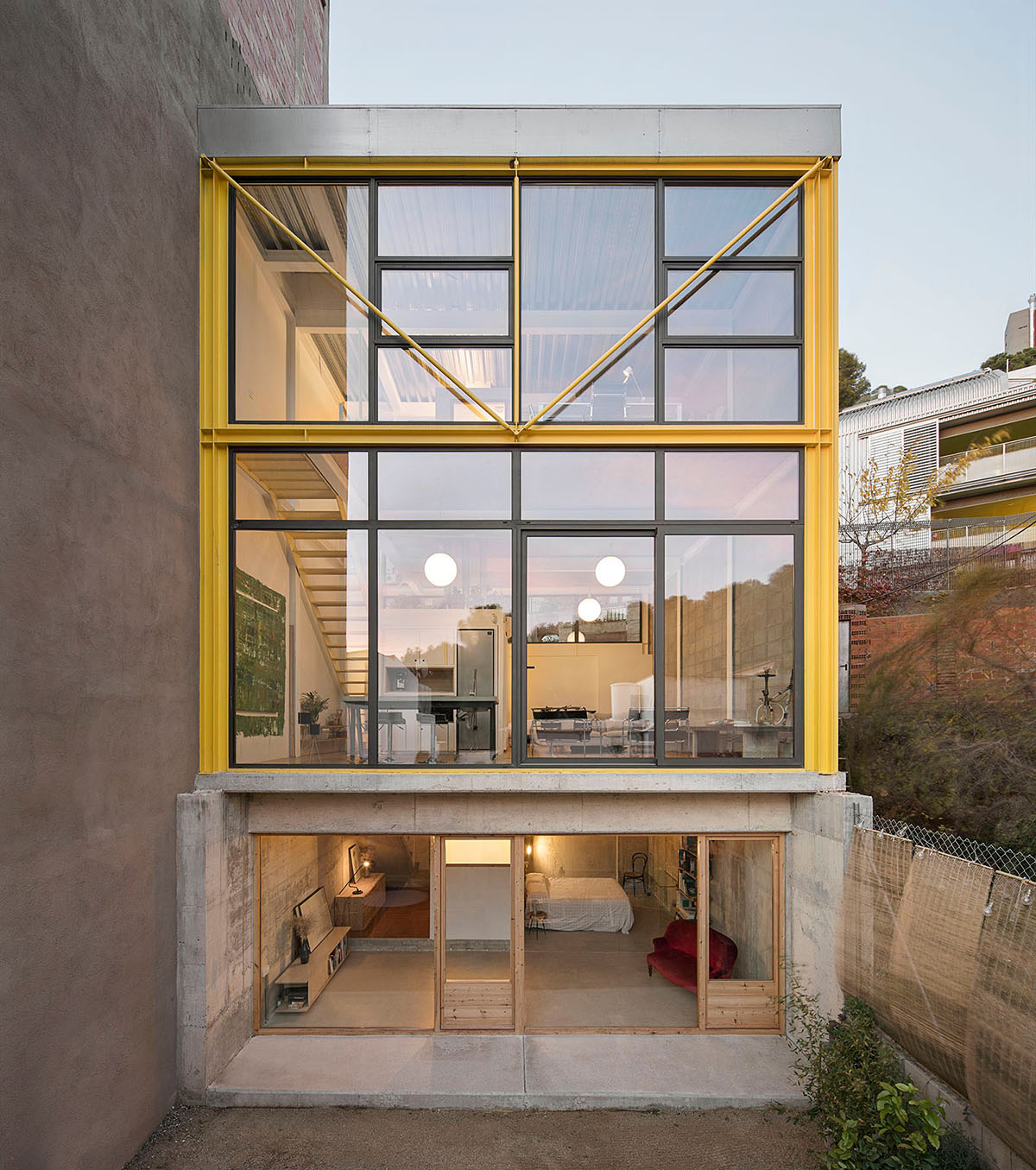 Collumpio House is a three-storey house that offers flexible spaces for both living and working.
The internal program of the house is shaped around a central core where a bathroom and a storage are placed.
While the first two floors are dedicated for private spaces, the top floor is used for an office.
"The house aims to frame and close off a piece of air at this area in Barcelona and emphasizes its main construction elements," said MACH.
The architects designed a heavy plinth consisting of a sunken floor, intending to relate the garden and the earth. On top of it, they devised a light metal yellow framework structure to open up the building towards the landscape and the sun.
According to the studio, the house had to be able to change with its inhabitants and allow it to open up new spaces in the future. The sunken floor is dedicated for a full of privacy, such as a bedroom, while the first floor is designed for living room and kitchen.
A steel, yellow-colored staircase leads users to the upper floor where a big office space is designed.
The house features different pieces of furniture, some built-in, are the ones that finish building the space.
The architects painted the steel structure with yellow color that that surprisingly gives joy and to create a contrast with the green of the landscape and the blue of the sky.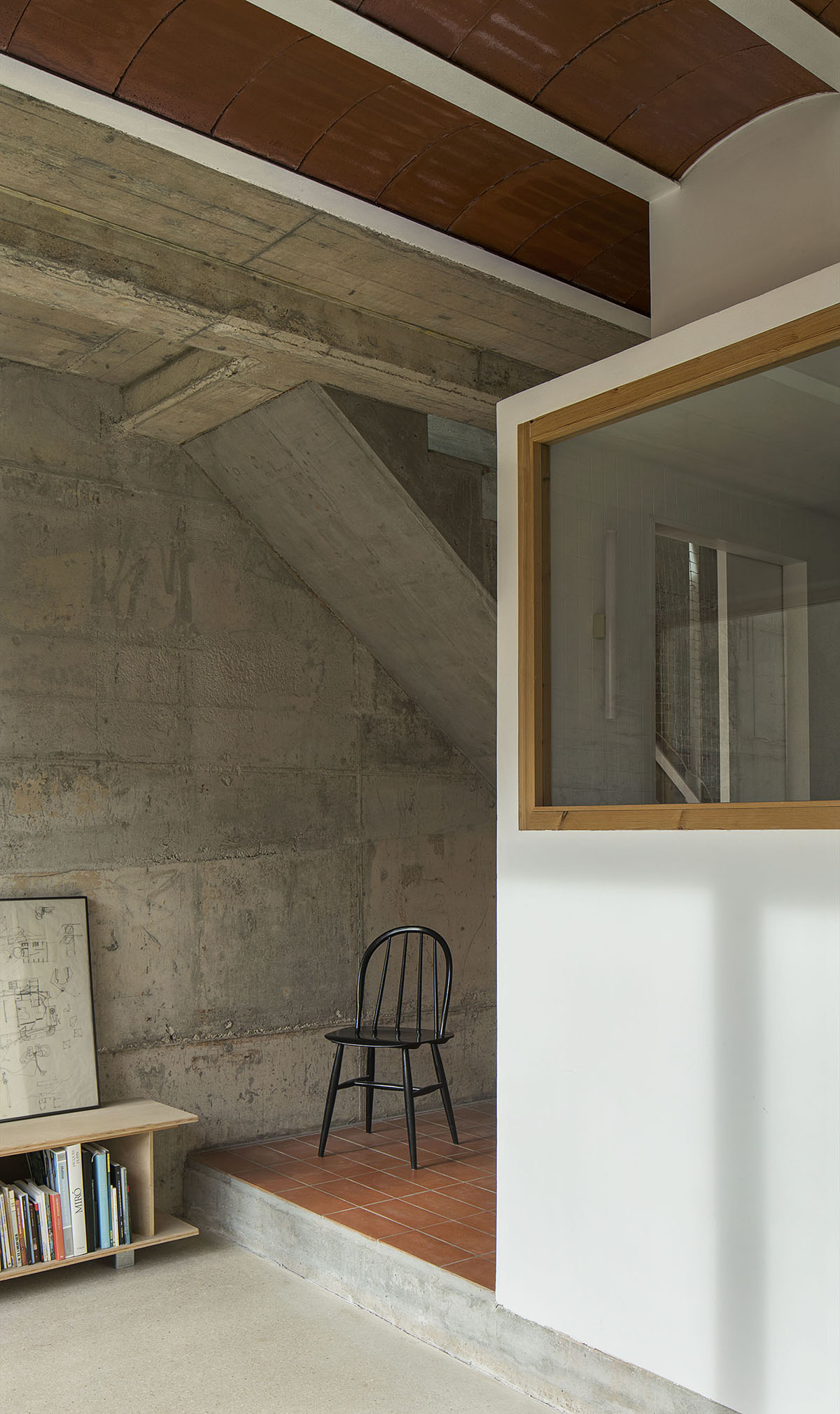 The design team adopted the flexibility inside so that they can design all spaces efficiently and benefit from the daylight. Wood furnitures designed by Sebastia complement the soul of the spaces in a smooth transition.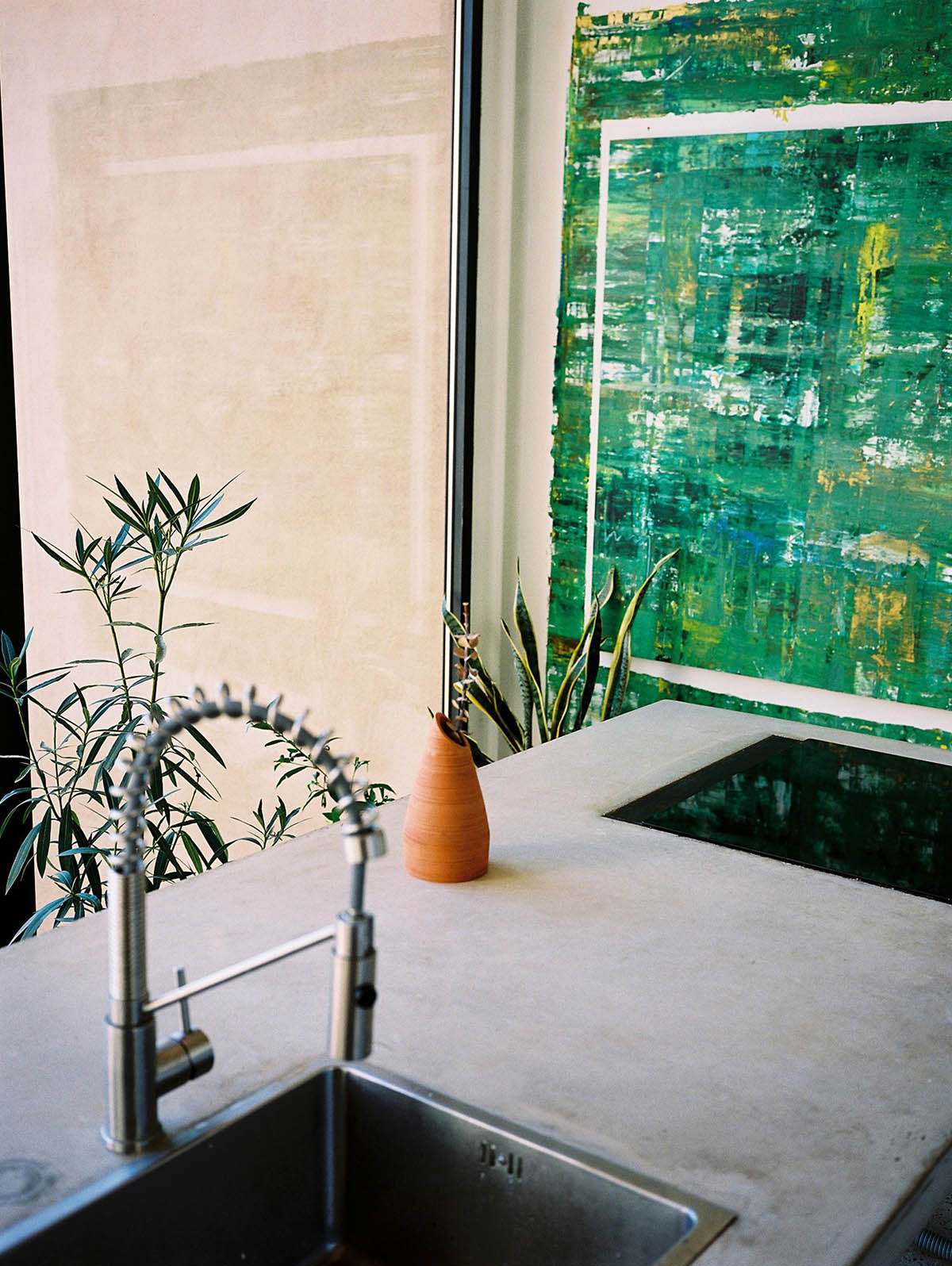 Image © Mark Rabadan
Image © Mark Rabadan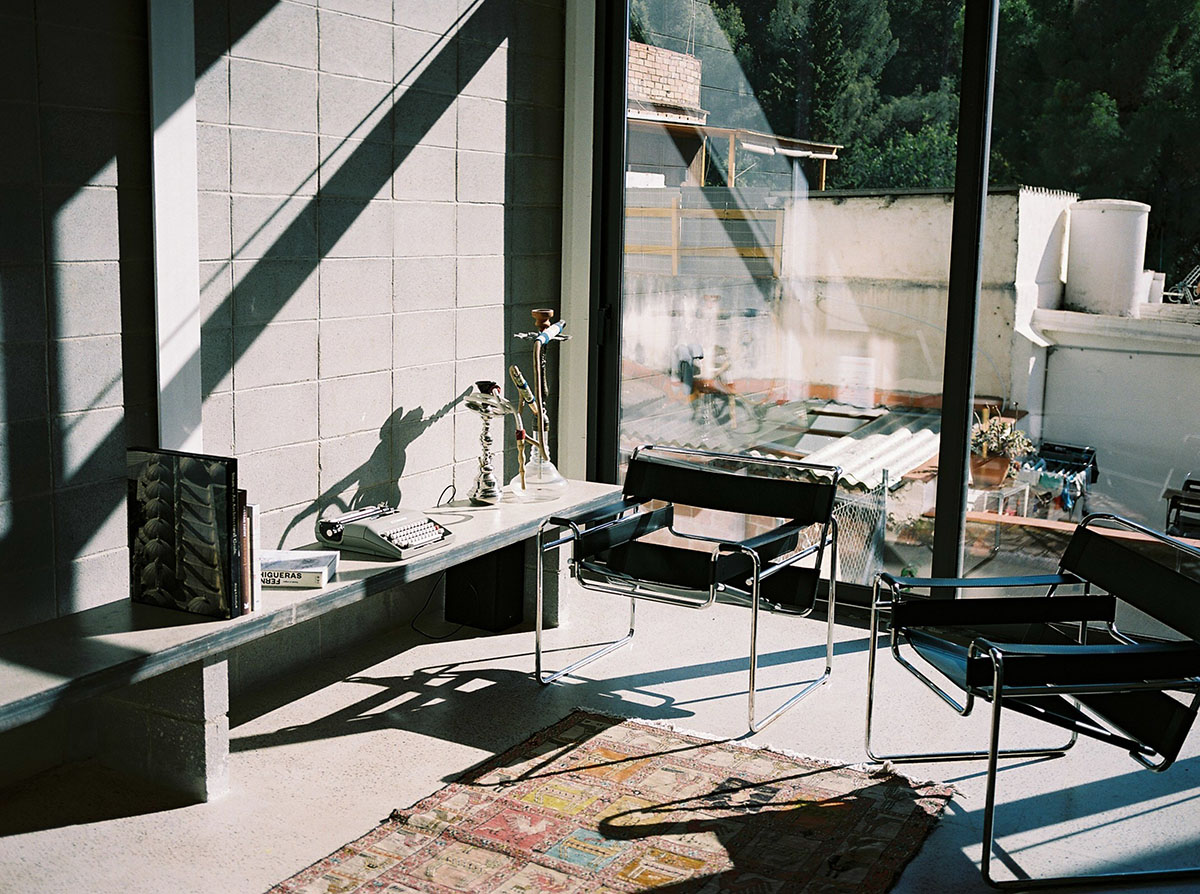 Image © Mark Rabadan
Image © Mark Rabadan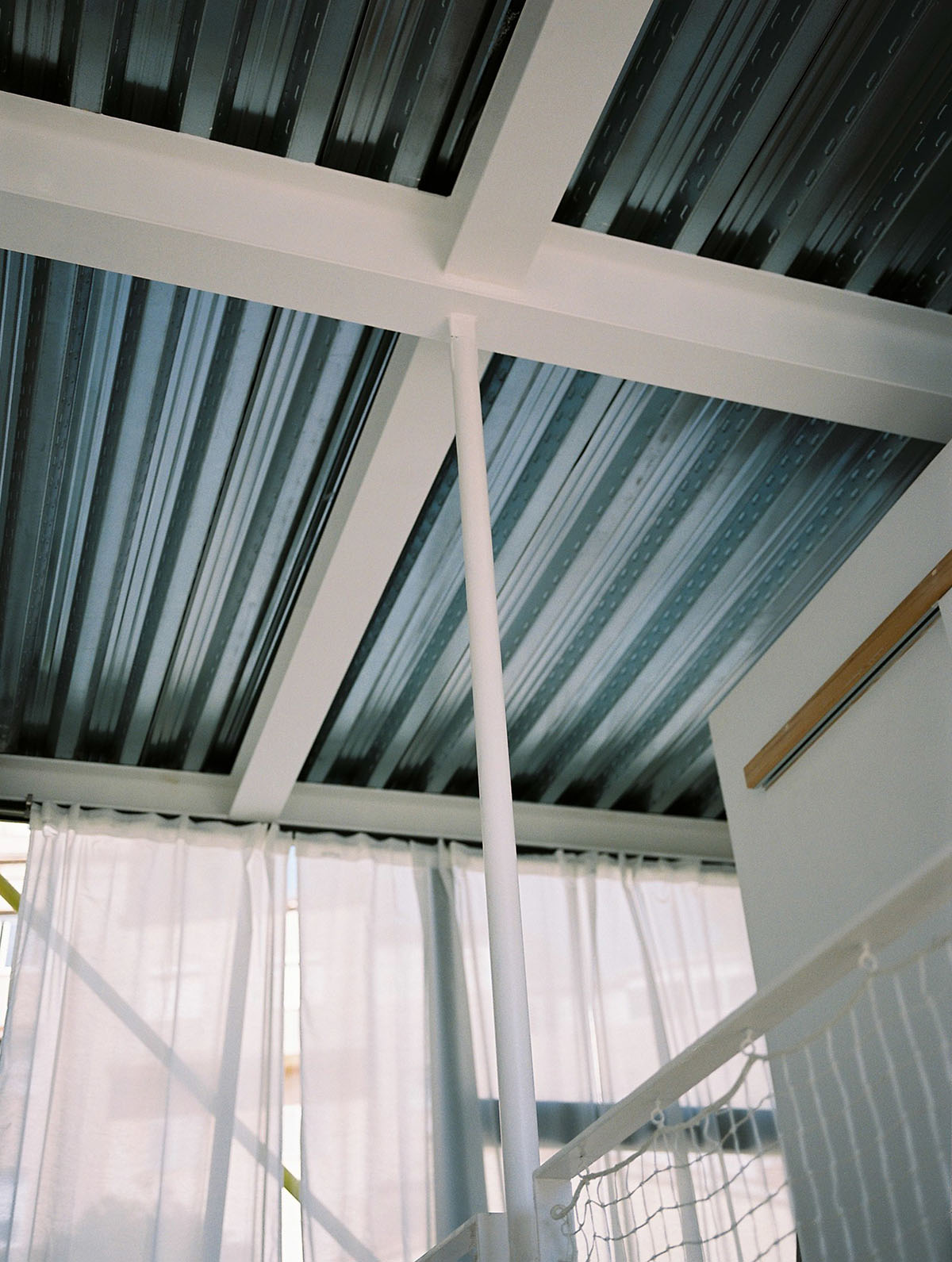 Image © Mark Rabadan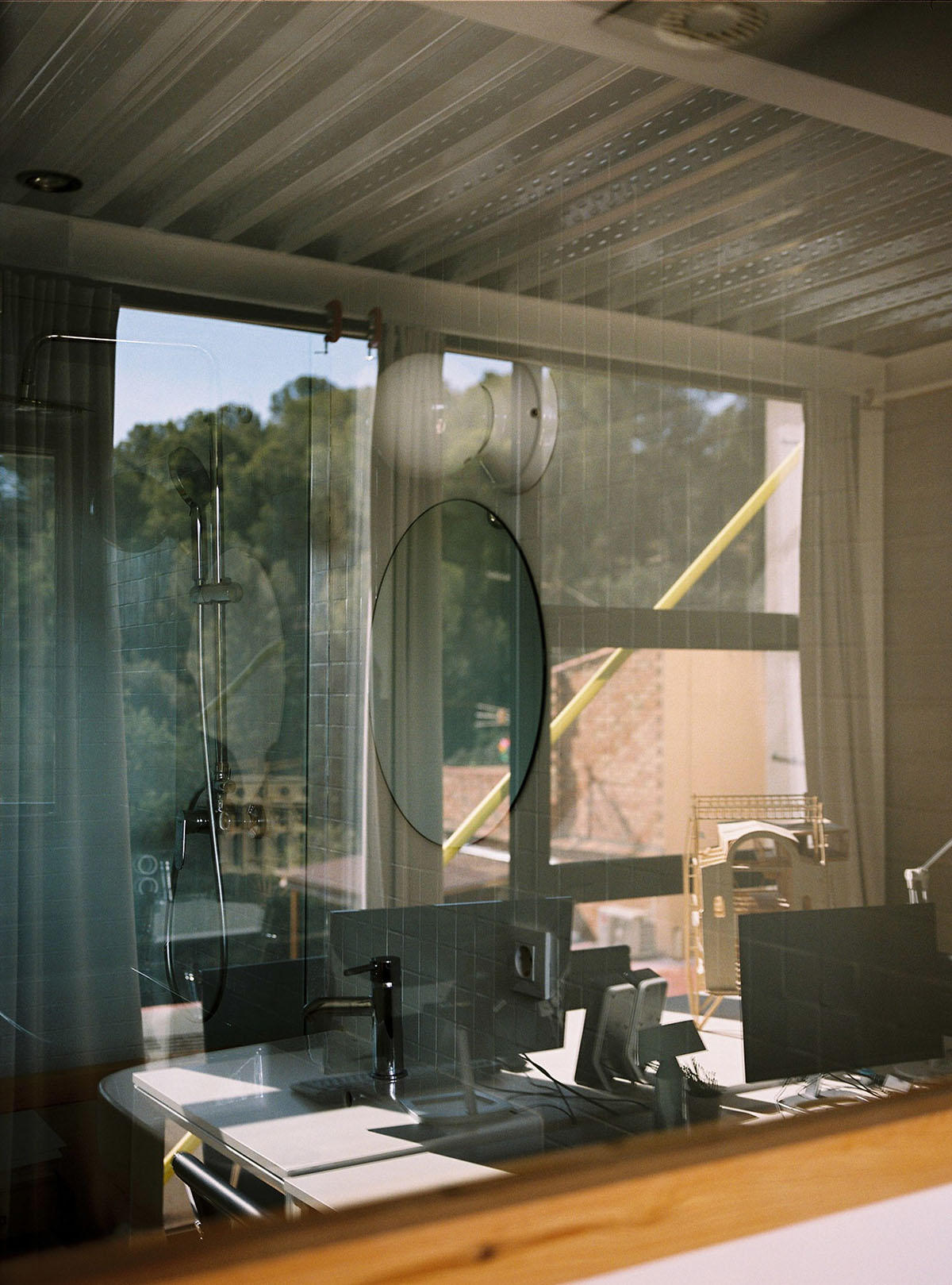 Image © Mark Rabadan
Image © Mark Rabadan
Image © Mark Rabadan
Image © MACH
Floor plan
Diagram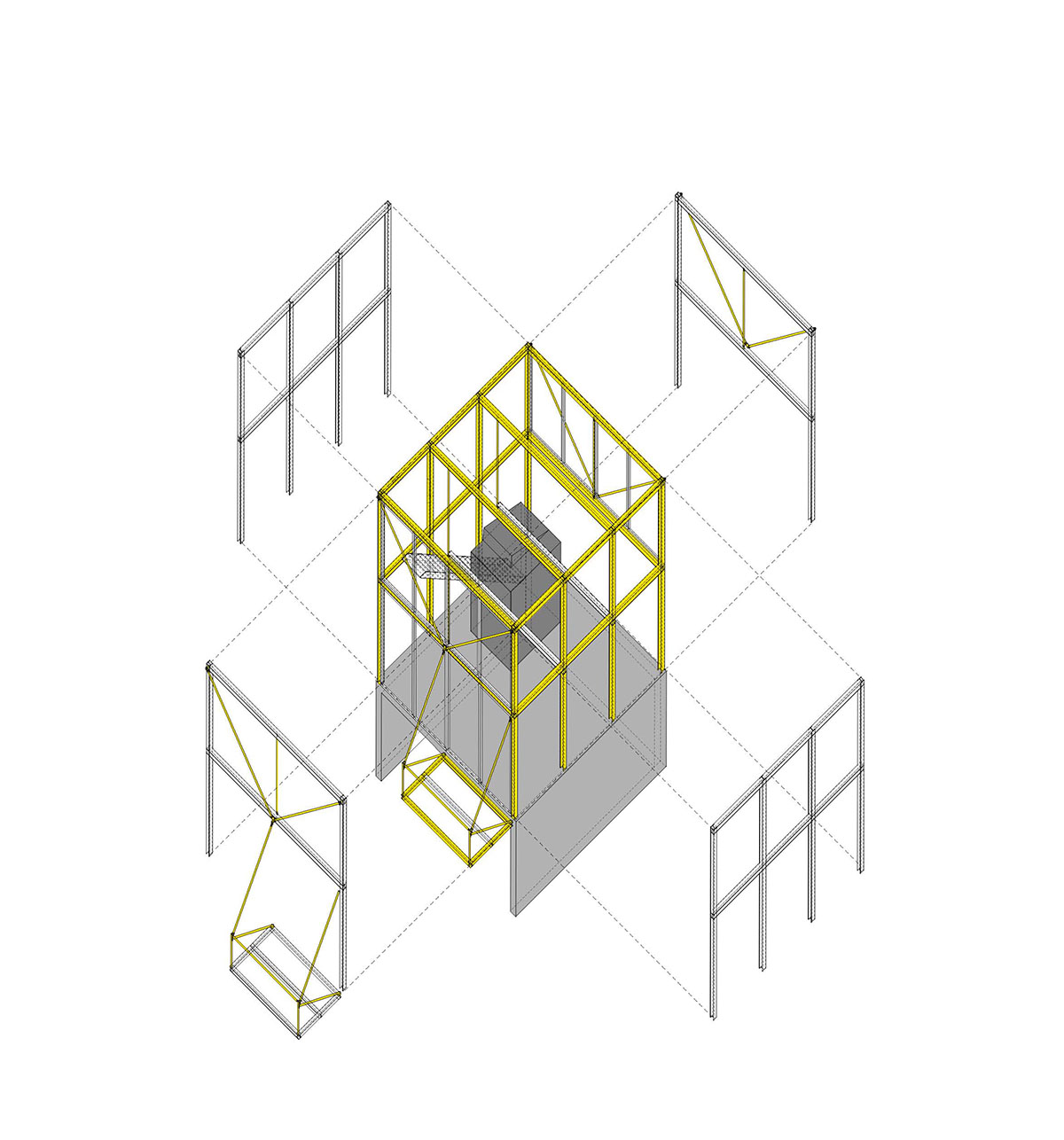 Axonometric drawing
Section
Elevation
Collumpio House was completed in 2021. MACH was founded by Laia Gelonch and Marc Subirana. MACH has offices in Barcelona and Madrid.
Project facts
Project name: Collumpio House
Company name: MACH
Location: Barcelona
Completion Year: 2021
Engineering: WINDMILL / José Ramón Solé
Structural Engineering: EDDOM / Josep Domènech
All photographs © Del Rio Bani unless otherwise stated.
All drawings © MACH
> via MACH