Ricardo Bofill dies aged 82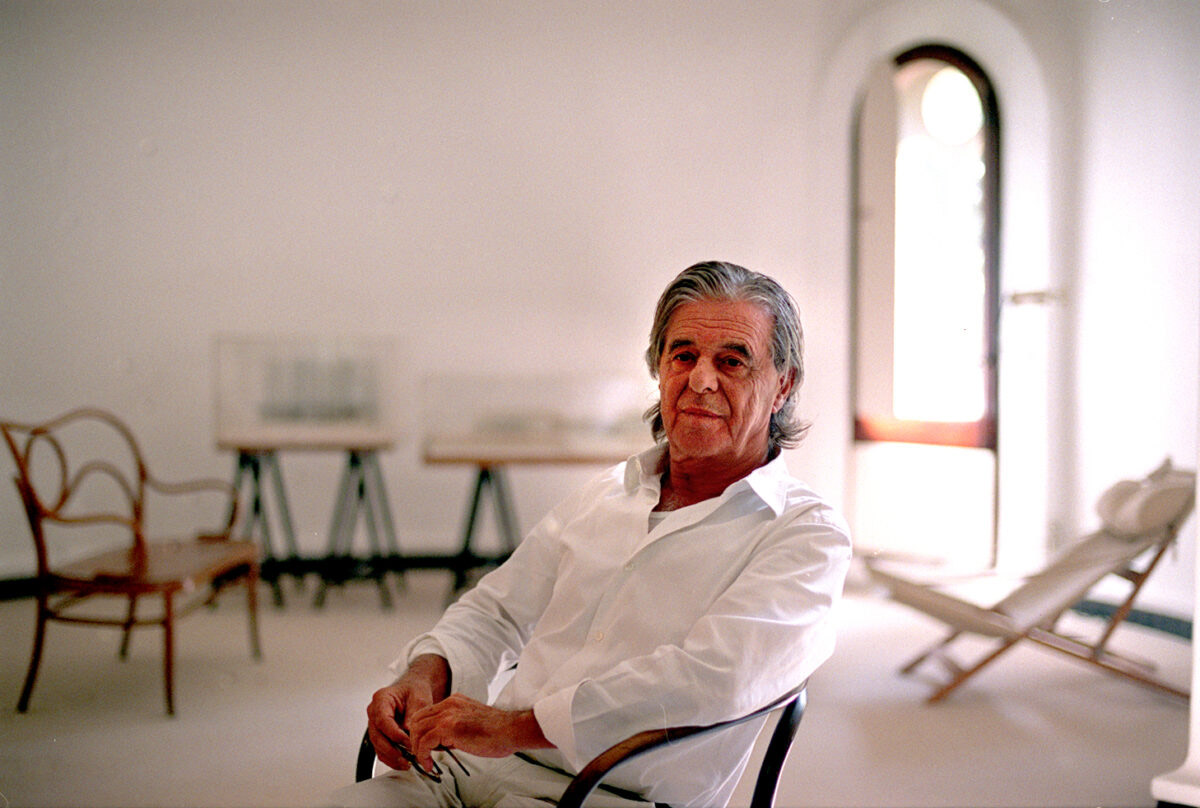 Renowned Spanish architect Ricardo Bofill has died at the age of 82, the news was announced yesterday by his firm Ricardo Bofill Taller de Arquitectura (RBTA) on the studio's Instagram page.
Bofill, the visionary architect known for his bold, colorful and complex geometries, has died in Barcelona on Friday, January 14, as confirmed by his firm.
La Fábrica (or The Factory), a renovated cement factory transformed into a studio, archive, home, library in Spain, a castle-like colorful apartment La Muralla Roja in Spain's Calpe, Walden 7, a refurbishment apartment project made from ruins of an old cement factory in Barcelona, are among notable projects of the architect.
RBTA recently completed Mohammed VI Polytechnic University in Morocco and W Barcelona Hotel in Spain.
Bofill's La Fábrica home and studio at the edge of Barcelona. Image © Gregori Civera
Bofill built on a philosophical and aesthetic principle of Catalan Modernism throughout his career, he brought together history, poetry and vernacular Catalan design. He reflected his unique style on his vivid forms and geometries.
With the abundance of classical motifs, brutalism and Catalan vernacular, the architect's oeuvre declines easy classification.
His projects varied in sizes and numerous scales, but he learnt how to effectively leap between them.
"To work at different scales is the architect's wisdom," Bofill said in a video interview in 2019.
"Yet the architect must learn to do so without veering towards "monumentality without a soul," he added.
"The most important part of the relationship with architecture is the capacity for generosity. The relationship exists, love exists, as one builds oneself, as one is stronger, as one has more capacity to give to others."
He added that "This is a piece of advice I give to all young architects, learning to master a scale, drawing small and large and knowing how to jump in scale without it being a multiplication, because if it were a multiplication, it would be a monumentality without a soul."
La Muralla Roja by Ricardo Bofill - known as "The Red Wall", was developed as a housing project located within the La Manzanera development in Spain's Calpe. Image courtesy of Ricardo Bofill
La Manzanera, La Muralla Roja (The Red Wall) completed in 1973 in Spain. Image courtesy of RBTA
Bofill was Born in 1939 in Barcelona, he was one of the world's most renowned and, at times, controversial architects.
He studied at the Barcelona School of Architecture, but left Spain in 1958 to attend the Université de Beaux-Arts Genève in Switzerland.
In 1963, Bofill founded Ricardo Bofill Taller de Arquitectura, joining with the family architecture firm.
In 1973, he began work on the ongoing project that would later become La Fábrica — a renovated cement factory transformed into a studio, archive, home, library and more.
The Factory by Ricardo Bofill. Located in the outskirts of Barcelona, the repurposed cement factory La Fábrica is home to the Taller de Arquitectura (RBTA) and the Bofill family. Image courtesy of Ricardo Bofill
In 1975, Bofill completed Walden 7, a large-scale geometric housing development on the outskirts of Barcelona.
Shortly after this period, fleeing a highly pressured political climate in Spain, Bofill began instead to practice in France, where notable works include Espaces d'Abraxas, Les Halles (while Bofill was the selected by the French Ministry of Culture and work began in 1974, the project was demolished before completion) and Les Arcades du Lac.
Other key projects of the architect includes Xanadú, en experimental housing built in 1971 in Spain, Kafka Castle built in 1968 in Catalonia, The Pyramid built in 1976 on the Catalan highway border between Spain and France.
Xanadú in 1971, Spain by Ricardo Bofill. The project was conceived as one of many large experiments in housing conducted by Taller de Arquitectura. Image courtesy of Ricardo Bofill
Bofill has a deep commitment to material research in the 1990s and 2000s, he focused on renewed experimentations with glass and steel.
Projects from this time include the Congress Palace in Madrid, the United Airlines Headquarters and Citadel Centre in Chicago, as well as, in 2009, the W Hotel in Barcelona.
Today, Taller de Arquitectura operates out of the Fabrica studio, where the company is run by two partner architects and his two sons.
Walden 7 by Ricardo Bofill. Walden 7 is an urban and mixed-use development on the site of a former concrete factory. Three gigantic structures were originally planned, in the shape of a virtual triangle that enclosed part of the industrial facilities, although only one structure was ever built. Image courtesy of Ricardo Bofill
Receiving number of awards by prestigious institutions, Ricardo Bofill was awarded Doctor Honoris Causa by the Universitat Politècnica de Catalunya (UPC), Spain in 2021, Life Time Achievement Award by The Israelí Building Center in 2009.
He was named honorary fellow of the Bund Deutscher Architekter (BDA) Bonn, Germany in 1996 and named honorary fellow of the American Institute of Architects in 1985.
Top image: Ricardo Bofill, courtesy of cadenalaser.com.