FROD Apartment combines pre-existing brick walls and all-white surfaces in Madrid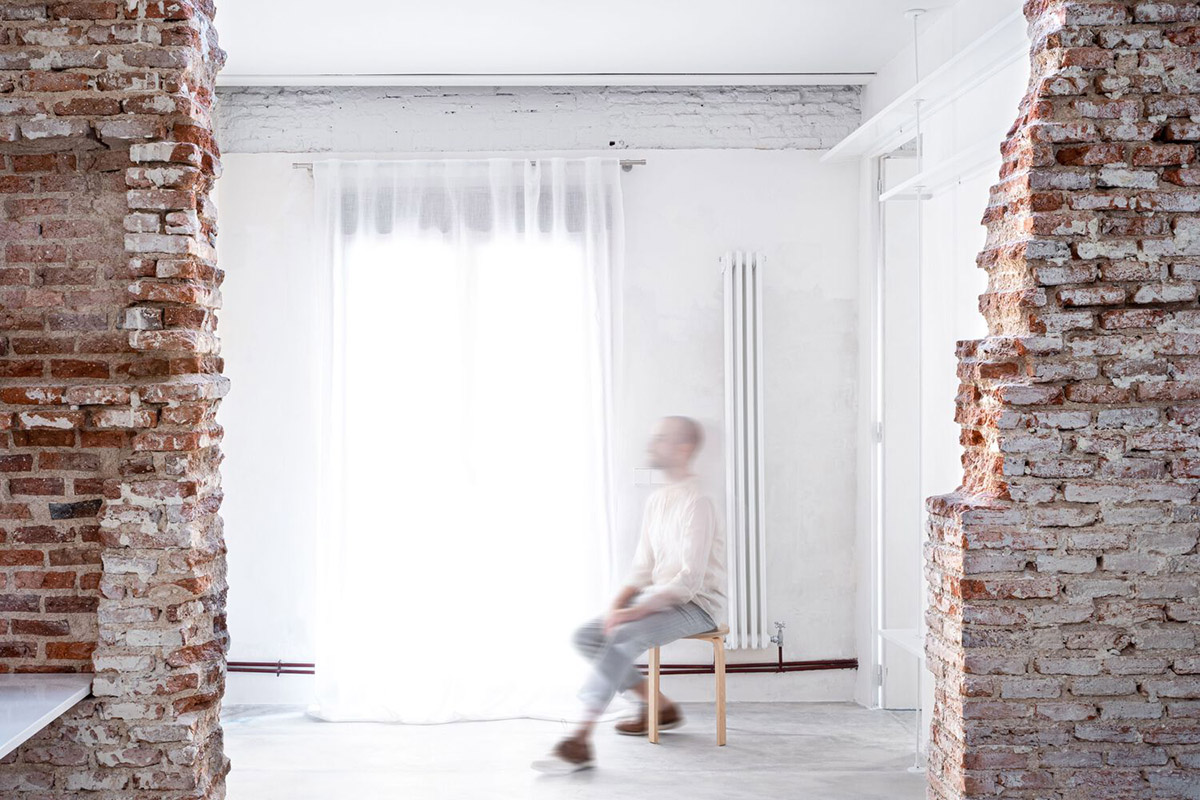 Interiors of an apartment in the center of Madrid have combined pre-existing brick walls and all-white surfaces to enlighten the house designed by Spanish architecture and design practice mome.estudio.
Named FROD Apartment, the 86-square-metre interiors comprise three basic materials to create a naturally-lit space: brick walls, plastered walls finishing with white color and polished concrete flooring.
The team renovated an existing home in the centre of Madrid, Spain to reinterpret the original character of the home in different layers, with a modern touch and contemporary and fluid textures.
Taking a direct light into the space was a great challenge for the team, so the light would have been rearticulated within the entire apartment to bring back its original character.
The interiors create a sharp contrast with white-washed surfaces and the original character of brick walls. A perfect color and texture combination offers a different type of character complemented in coherent way.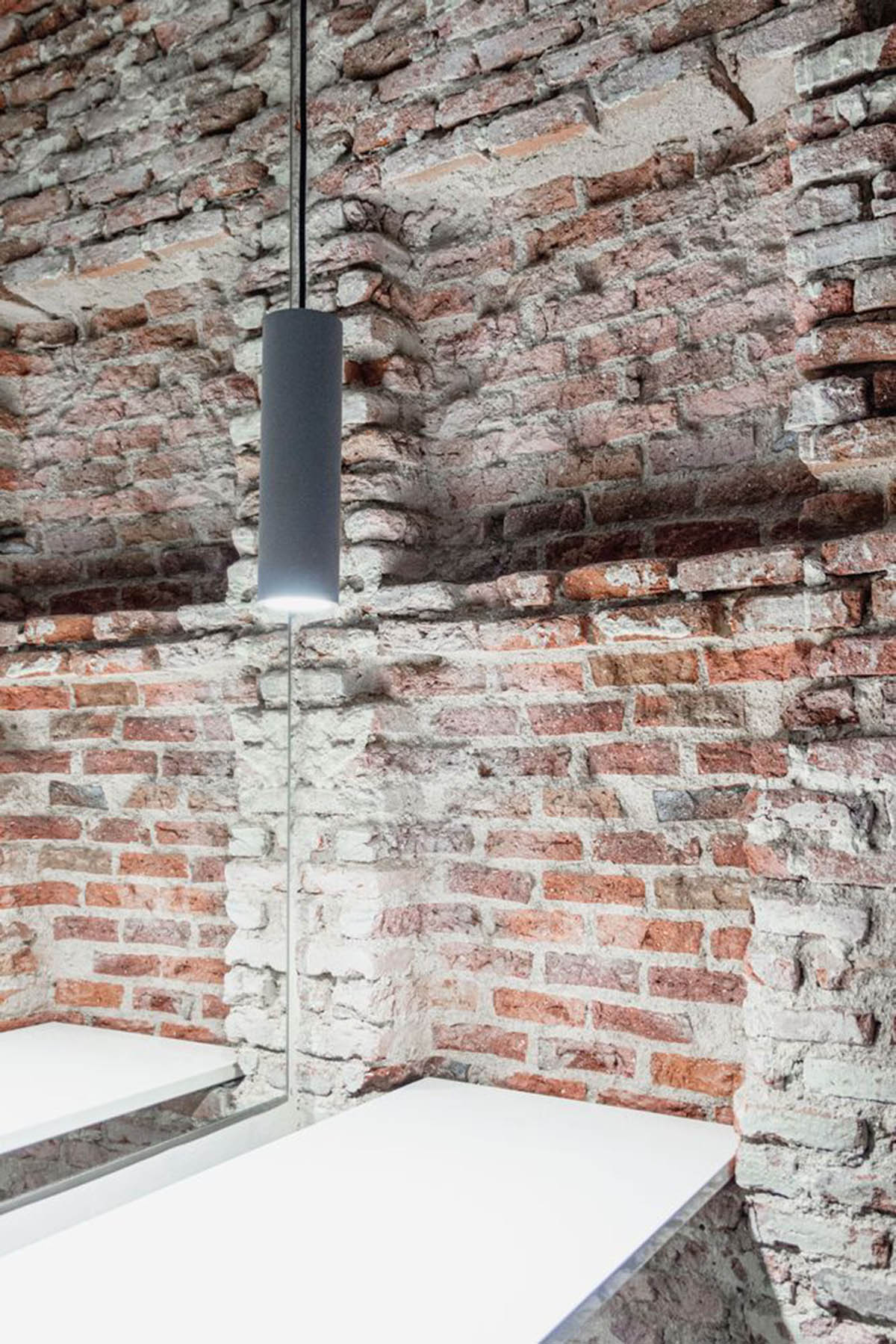 "In order to do so, the pre-existing materials - hidden behind successive layers of interventions - were recovered while trying to ensure that the house would fully reflect the personality of its inhabitants," said mome.estudio.
"Existing elements such as brick pilasters, metal beams, and pillars have been restored to coexist with new materials selected because of the beauty of their imperfection, like polished concrete flooring and plastered walls."
"The new ensemble creates a space with its own character, where craftwork and materials whose charm and presence are intensified with the passage of time are highlighted," the firm added.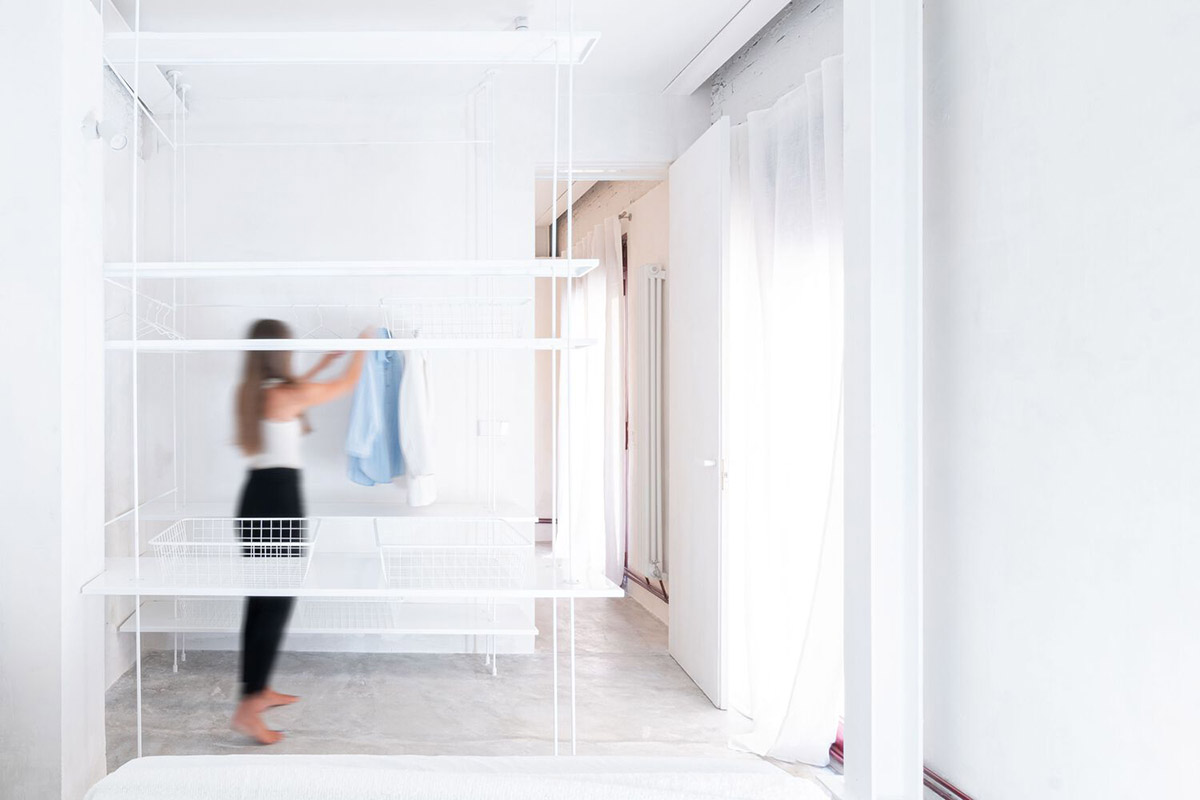 The interiors have four rooms but present a geared layout, which makes the home difficult to organize. While a kitchen and living room are placed in the middle volume, a bedroom and a small room are placed in an elongated volume. A small, niche-like room also provides a visual connection with the kitchen.
Another bedroom is placed on the other side of the home, a long corridor connects both sides of the apartment.
"As the house is located on the first floor with a small inner courtyard, natural light was blocked by a fragmented and not very fluid layout," added the studio.
"To overcome this issue, besides altering the original design, the project incorporates a mirrored wall strategically placed so that it can bounce and redistribute natural light from both east and west."
"The user's needs implied that artificial lighting also played an important role in the development of the project. Different types of LEDs bring about diverse light ambiances, transforming the spaces according to their use," the studio added.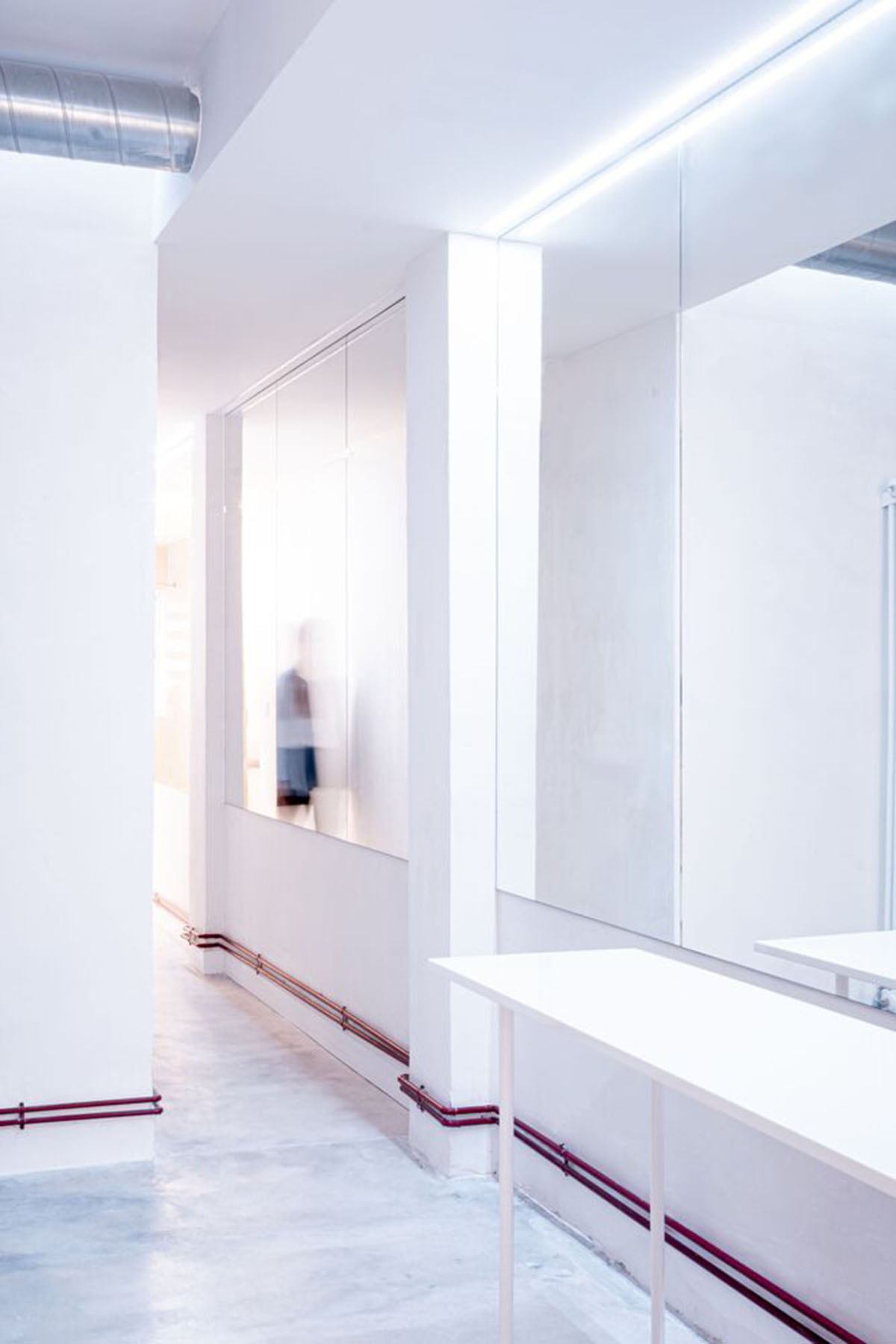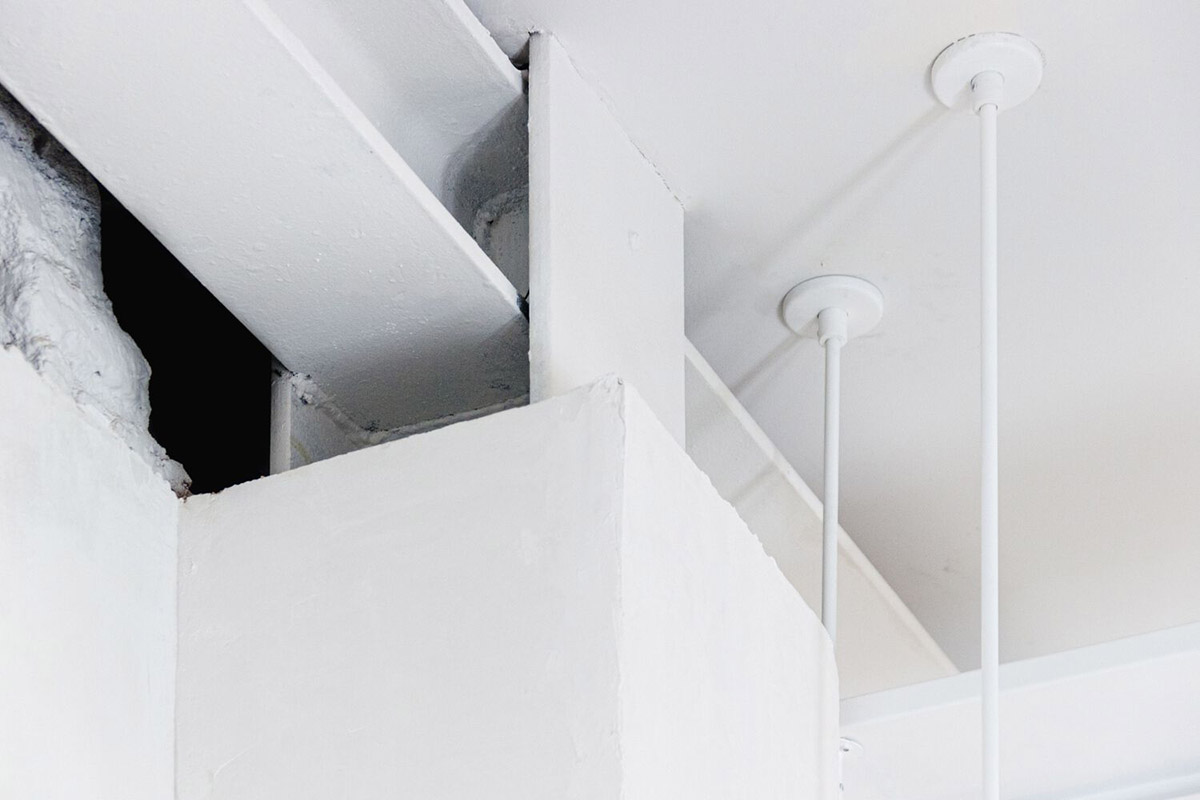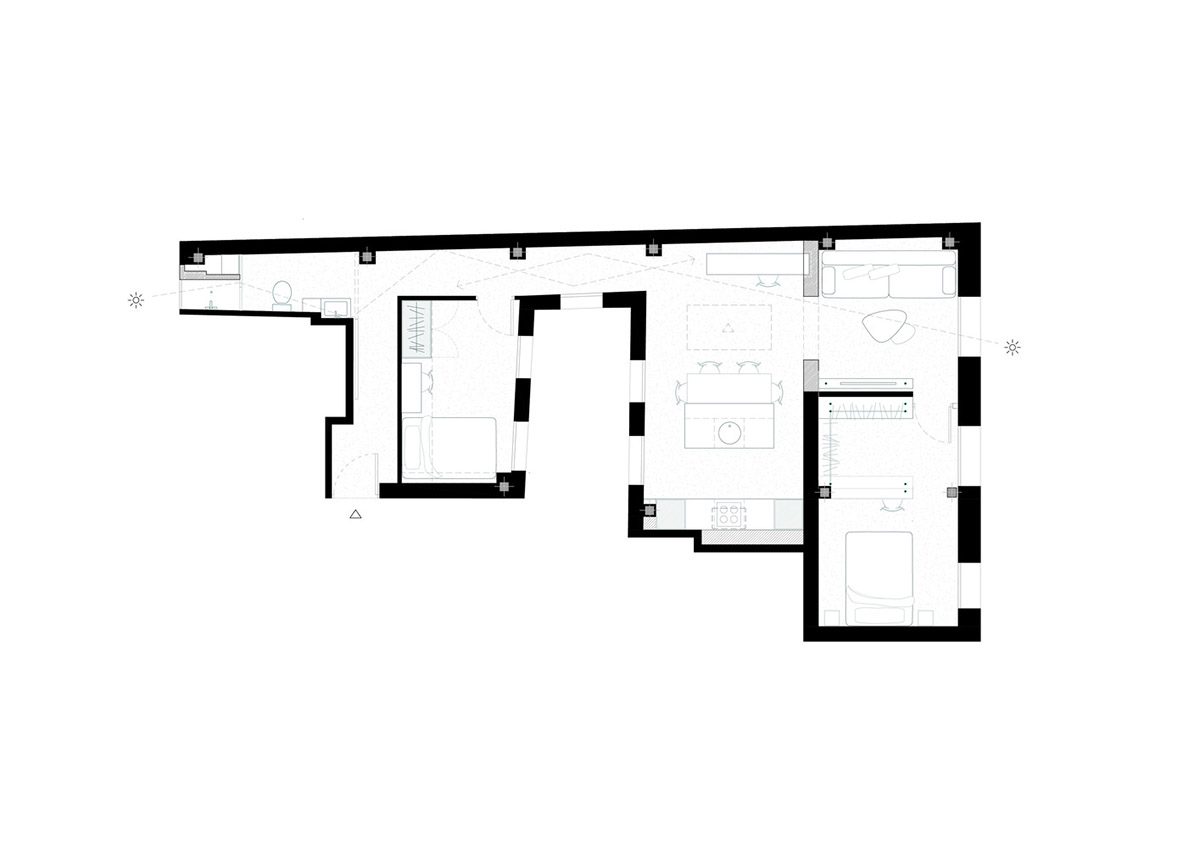 Floor plan
Axonometric digrams
Section
Section
Find out more Interior Design News and see uploaded Interior Design Projects on World Architecture Community.
Project facts
Project name: FROD Apartment
Architects: mome.estudio
Location: Madrid, Spain
Size: 86m2
Date: 2021
All images © hiperfocal
All drawings © mome.estudio
> via mome.estudio