Isern Serra creates informal office space with circular windows, cubical rooms, sculptural seatings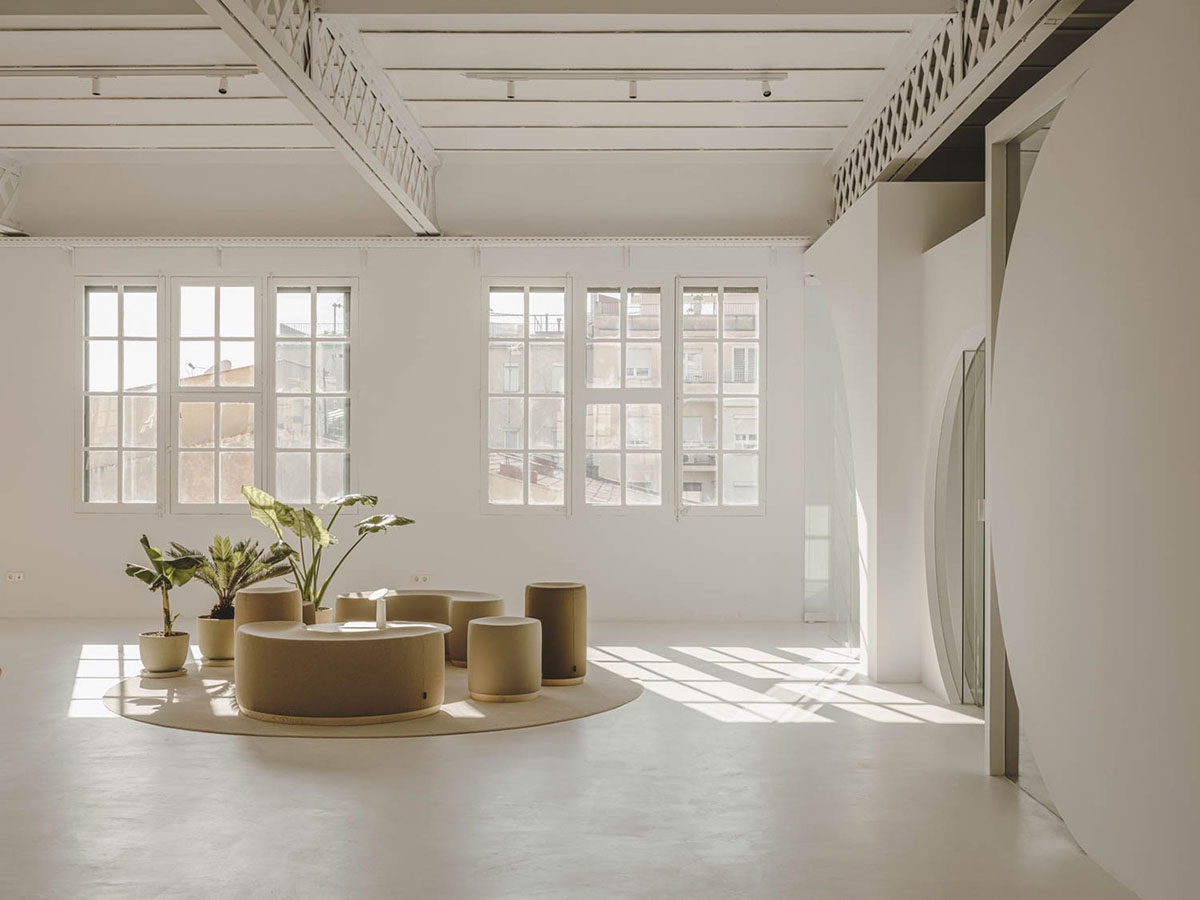 Barcelona-based interior design studio Isern Serra has created an informal office space with circular windows, cubical meeting rooms, sculptural furnitures in Barcelona, Spain.
Called Fuego Camina Conmigo Offices, the studio refurbished an old office on the third floor of a building located in the industrial neighborhood of Gracia for Fuego Camina Conmigo, a strategic and creative advertising agency in Barcelona.
The company was looking for an open space for their new headquarters as a way to materialize their values into space. The office space has been converted as a flexible space in response to the Covid-19 situation.
All home-like furnitures, fixtures and plants are scattered freely within the interior in a white backdrop, while only kitchen and meeting rooms are designed as separate rooms.
The studio envisioned the office space in a rectangular form and filled with details and original architectural elements and windows on three facades.
As the studio explains, the project brief required alternative options for zoning for the meeting rooms and service spaces, like kitchen, bathrooms, and storage.
"The agora zone seeks a specific dynamism to be used as a space to hold informal meetings and calls, that at the same time can be used for presentation and temporary exhibitions," said Isern Serra.
"And finally, a permanent work zone that can accommodate 44 people. Therefore, the division of the space was decided respectively to the entrance."
The studio arranges more private areas in the back side of the office, to offer more privacy. The agora zone is situated in the center to function as a plaza. The functional service spaces are placed towards the front near the entrance, as an architectural protector for the interior.
According to the architects, the goal of the project was to create an open and dynamic space, steering away from the typical glass enclosures, found in the office design world. The project would be the challenge towards how to work together while protecting ourselves from Covid-19 like situation.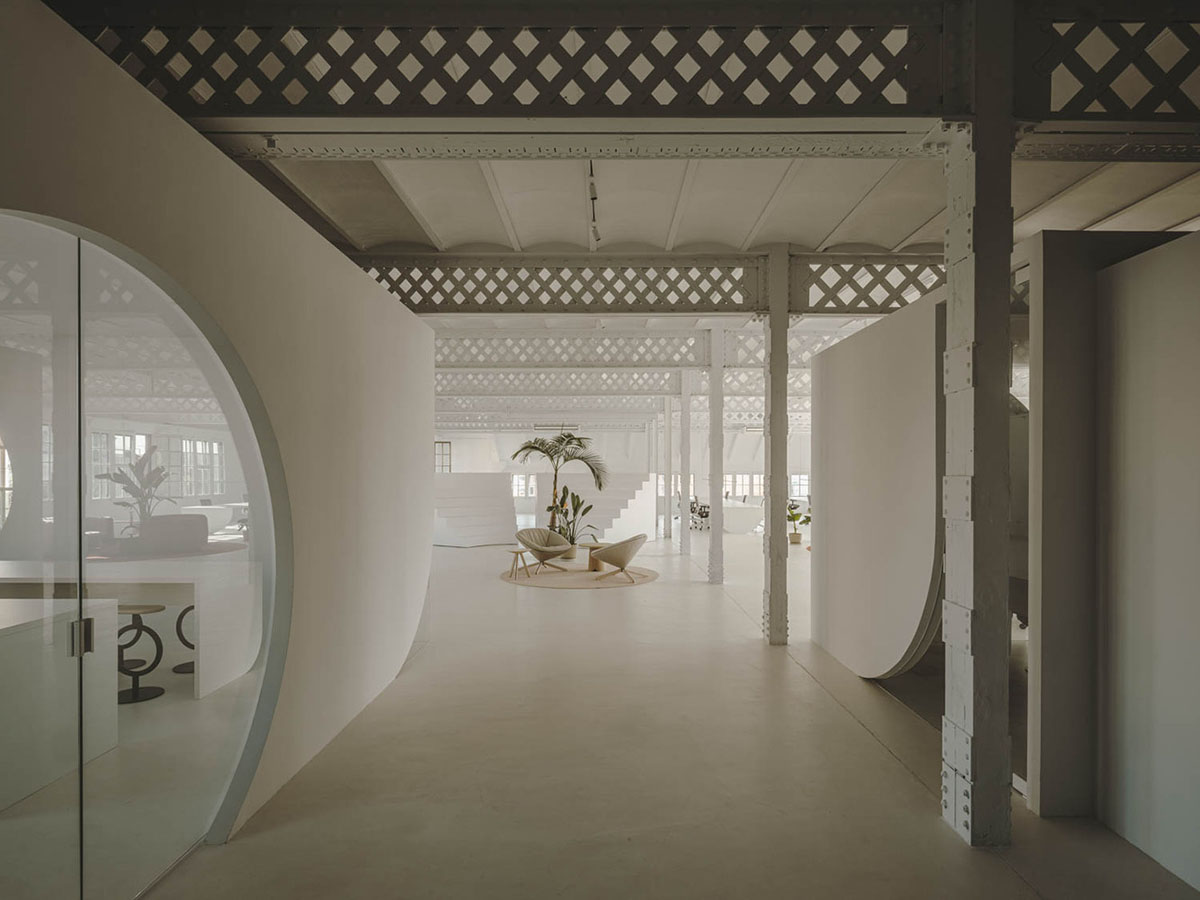 The team conceive the closed spaces in the form of microarchitecture that interacts with one another and creates a sculptural passage.
With circular openings generate doors and windows, allowing the light to circulate and evoke a world of art and creation. Each module is thought of as a small sculpture, which at the same time is compositionally related to the other rooms.
By bringing colorful furnitures inside, they make the flow of the space stand out and working areas more visible. Circular openings, geometrical interventions add the space a playful and vivid atmosphere.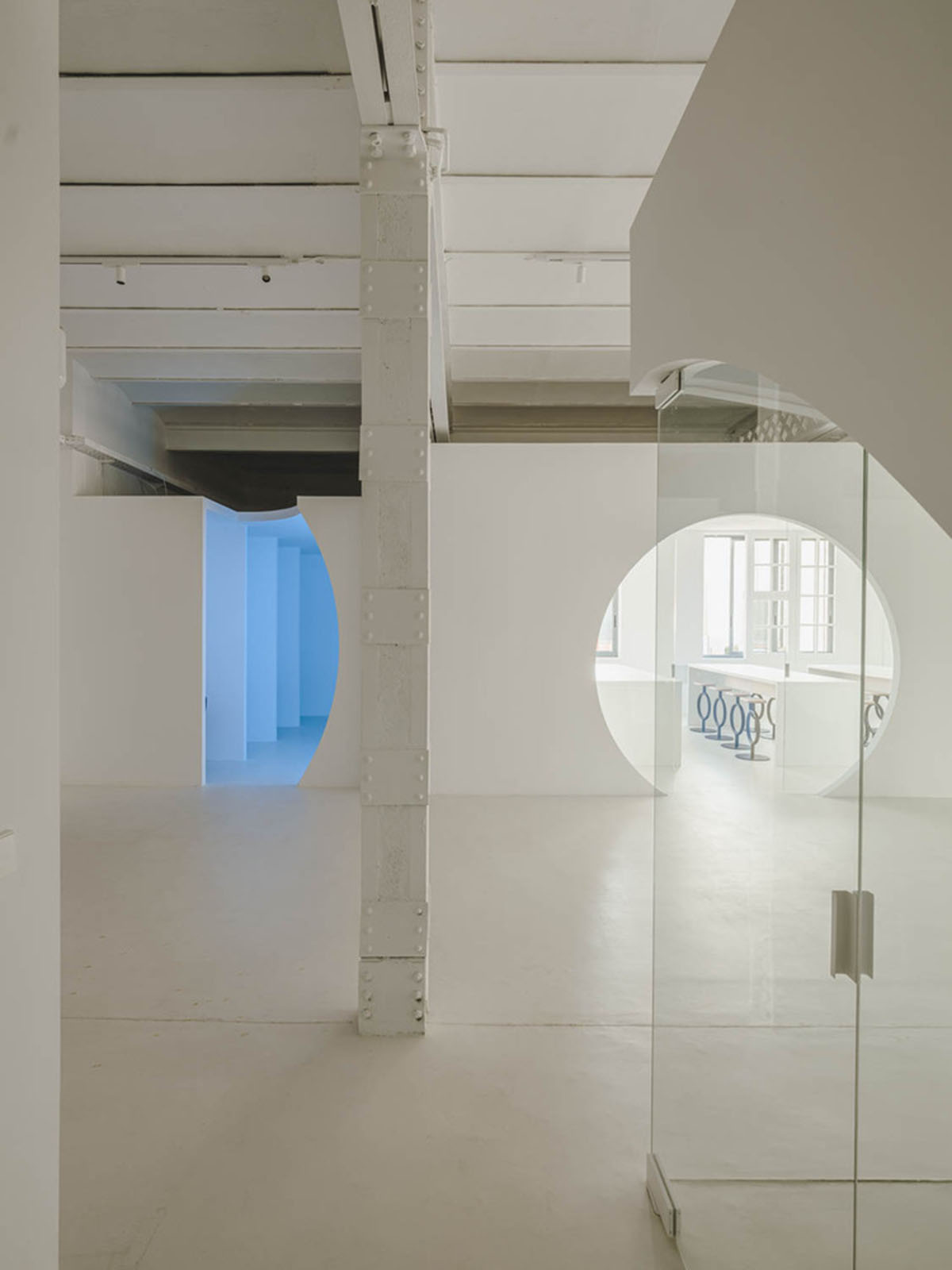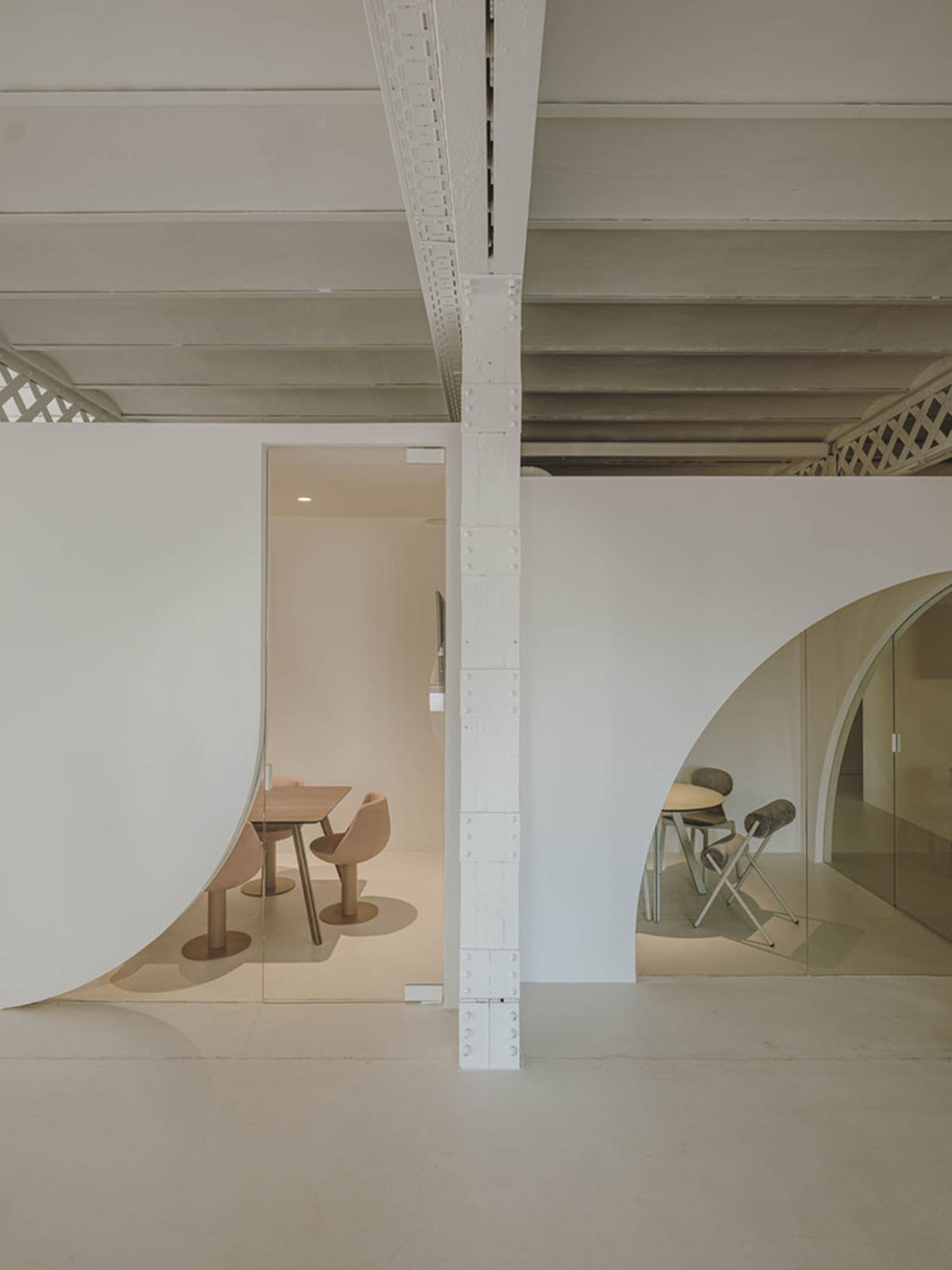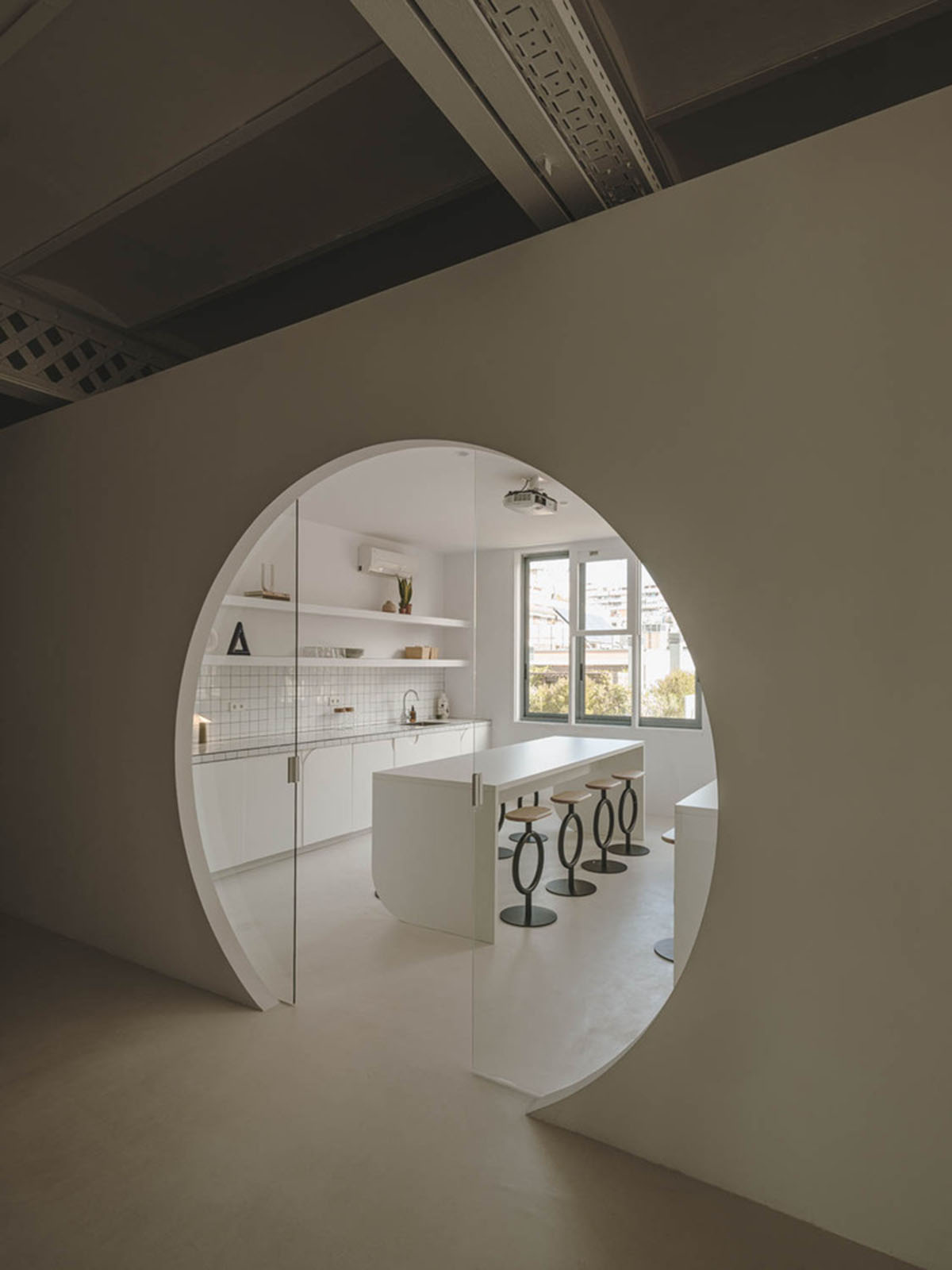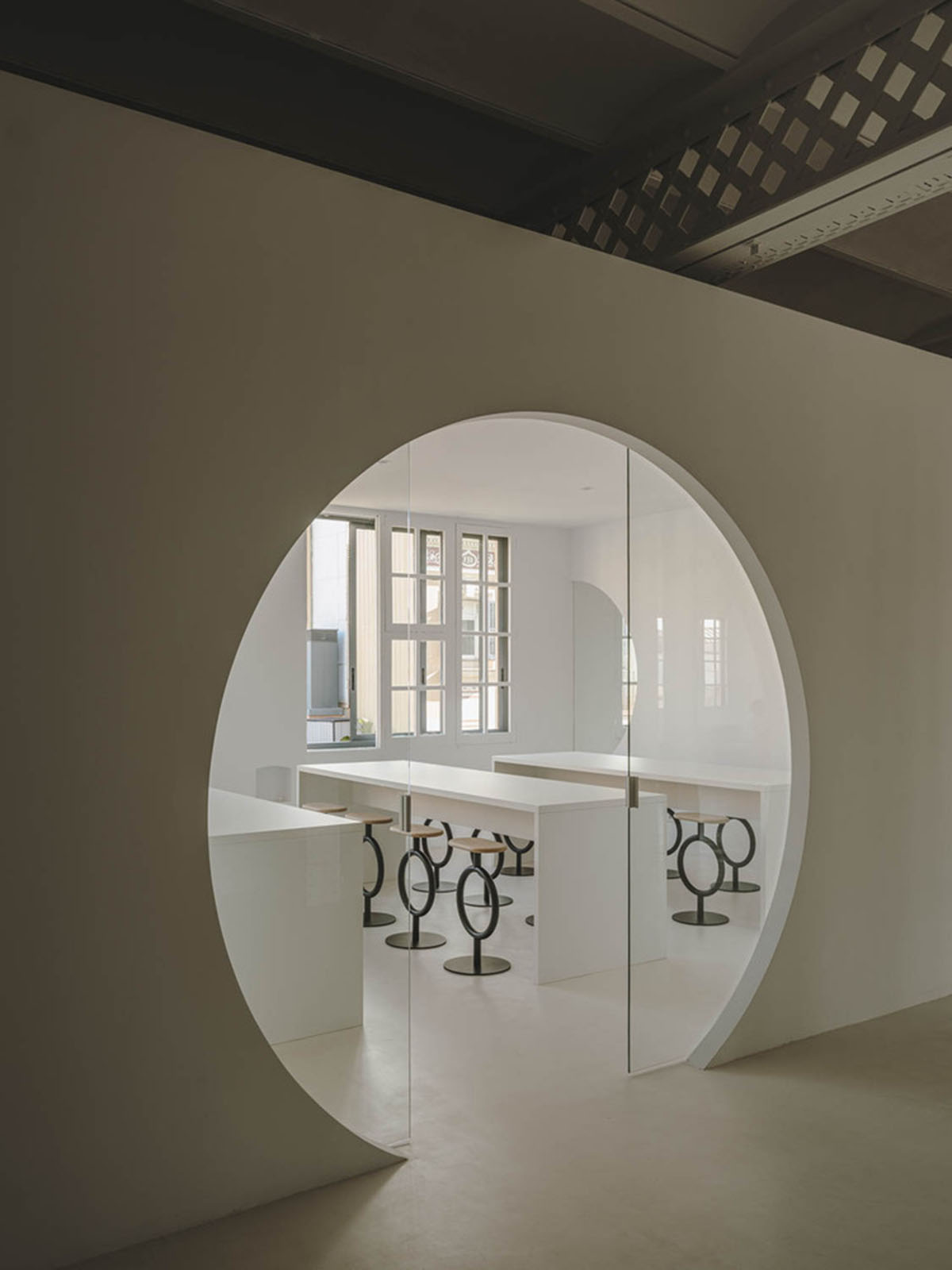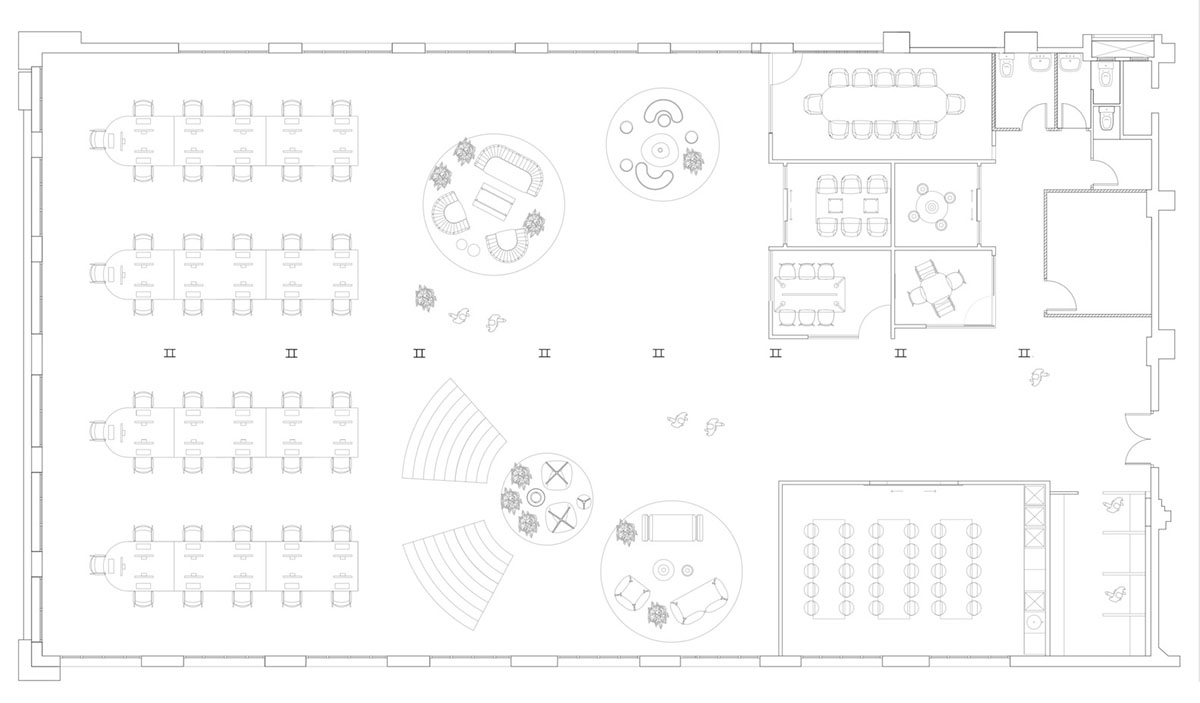 Floor plan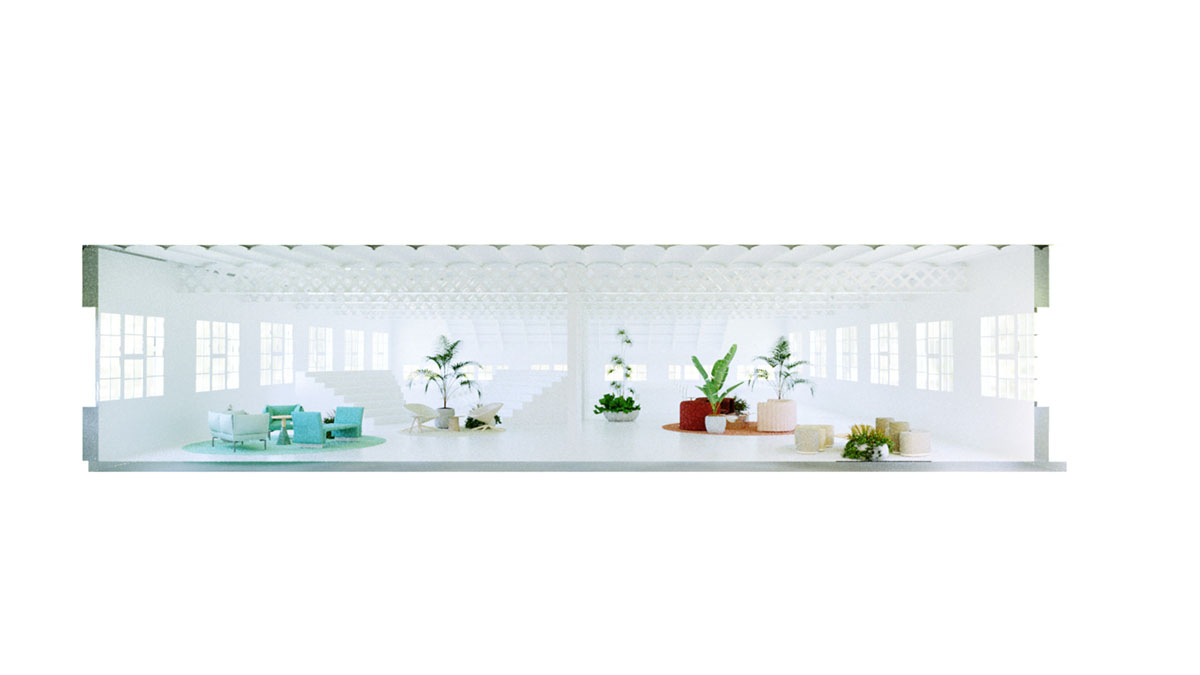 Section
Meanwhile, find out WAC's most-read interior design news in 2021. See all interior design projects showcased on World Architecture Community's Interior Design Projects page.
Project facts
Project name: Fuego Camina Conmigo Offices
Architects: Isern Serra
Location: Barcelona, Spain
Date: 2021
All images © Salva Lopez
All drawings © Isern Serra
> via Isern Serra