Taller Ciudad Portable and Corhuila University students design inflatable pavilion in Colombia
Taller Ciudad Portable and the engineering students of the Corhuila University have designed a pneumatic and ephemeral installation for the Portable City Workshop in Neiva, Colombia.
Named Edge Pavilion, the pavilion emerges on the edge of the Rio del Oro to act as a social and urban catalyst on one of the most conflictive and deteriorated areas of the city of Neiva in Colombia.
The pavilion has recently been named the winner of the Platinum Trophy at the International Ibero-American Design Awards - CLAP 2021.

The border pavilion is precisely conceived as an itinerant prototype capable of activating a socially unfamiliar urban space and starting from the collective construction of programs and activities, temporarily suturing the place, leaving through the dissemination of results a clear message about the path of how we believe that society is rebuilt.
Developed as a tribute to the river and its border, which for the first time in history ceased to be a meeting point for criminal acts, the site became a place to host a structure that behaves like a living organism capable of awakening the restlessness, creativity and curiosity of the locals and their passersby.
A structure that also allows living, exploring and studying it externally also functions as a support to host collective interventions inside such as a small cultural event, an exhibition, a meeting or simply a space for a moment of relaxation and exploration.
The prototype is made of recycled plastic extracted from the greenhouses of the coffee plantations in southern Huila, its design and construction was carried out from an interactive process between the exploration of the material at a 1:1 scale and different digital tools for 3D modeling.
Its manufacture with a low energy cost was carried out manually from the spreading, marking and cutting of each of the plastic pieces fixed between them with an adhesive for PVC and heat applied to each seam that resulted in the design and definition of a pattern, the pneumatic membrane of the structure is fed with air and grows in a variable way thanks to a wind turbine, which keeps it rigid and stable.
The installation generates both inside and outside a strange and disruptive atmosphere to the environment in which it is located, generating a surprise effect and a sensory experience like a kind of surreal journey through time.
The Portable City Workshop aims to promote, through this sequence of interventions, the use of the activation of public space and the transformation of the surroundings that surround them.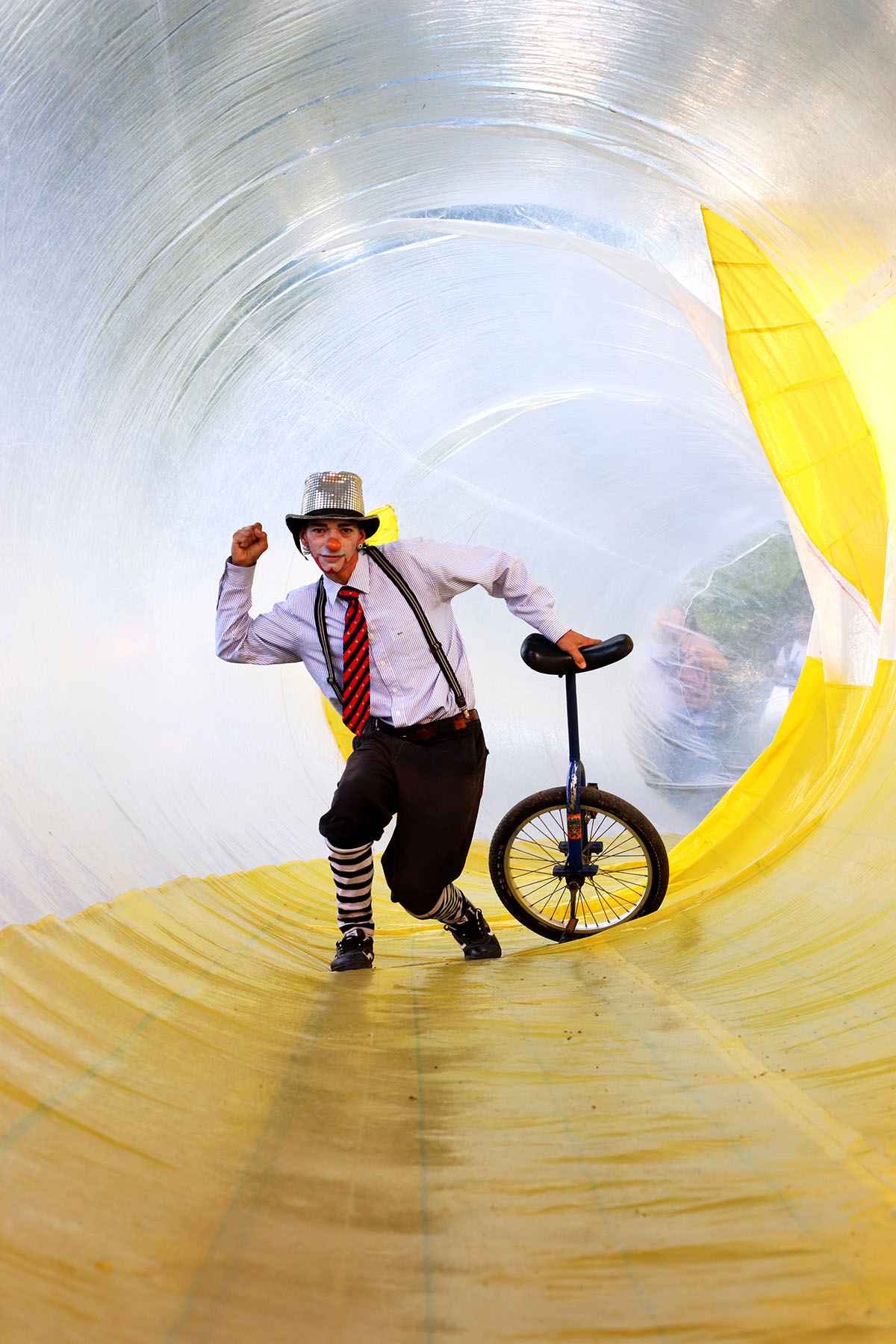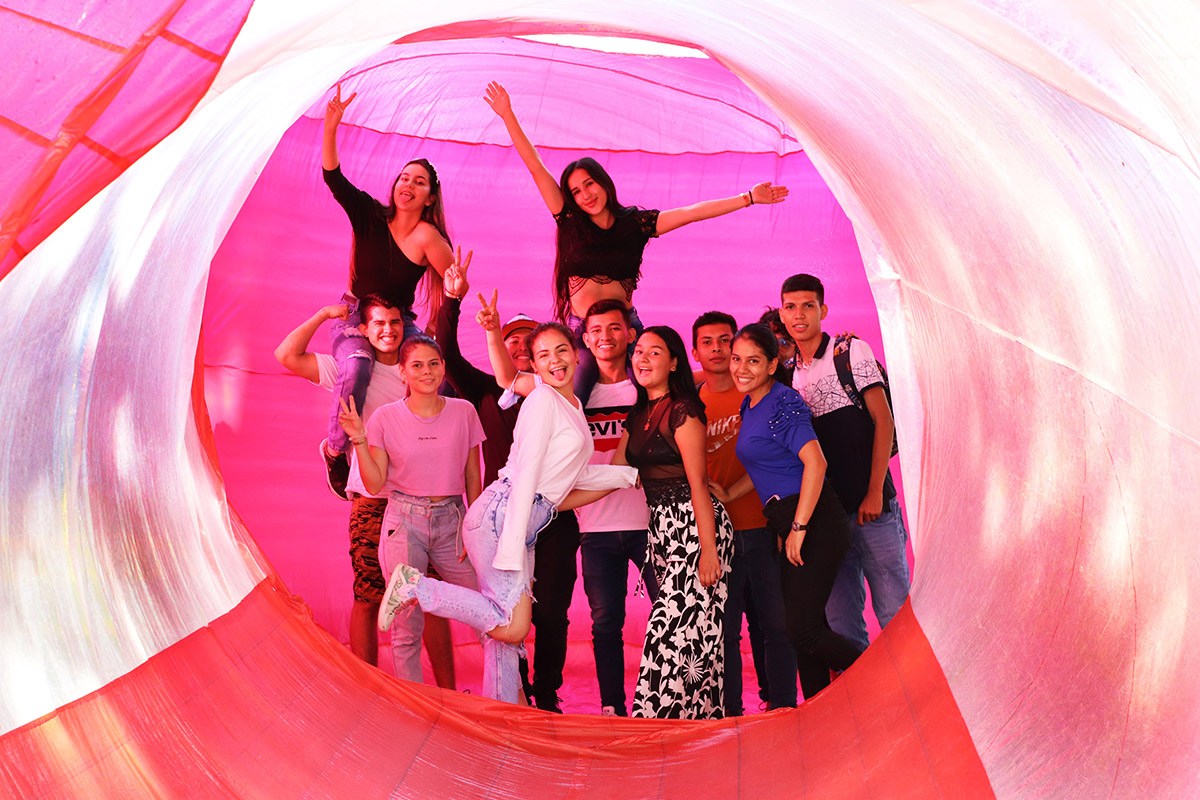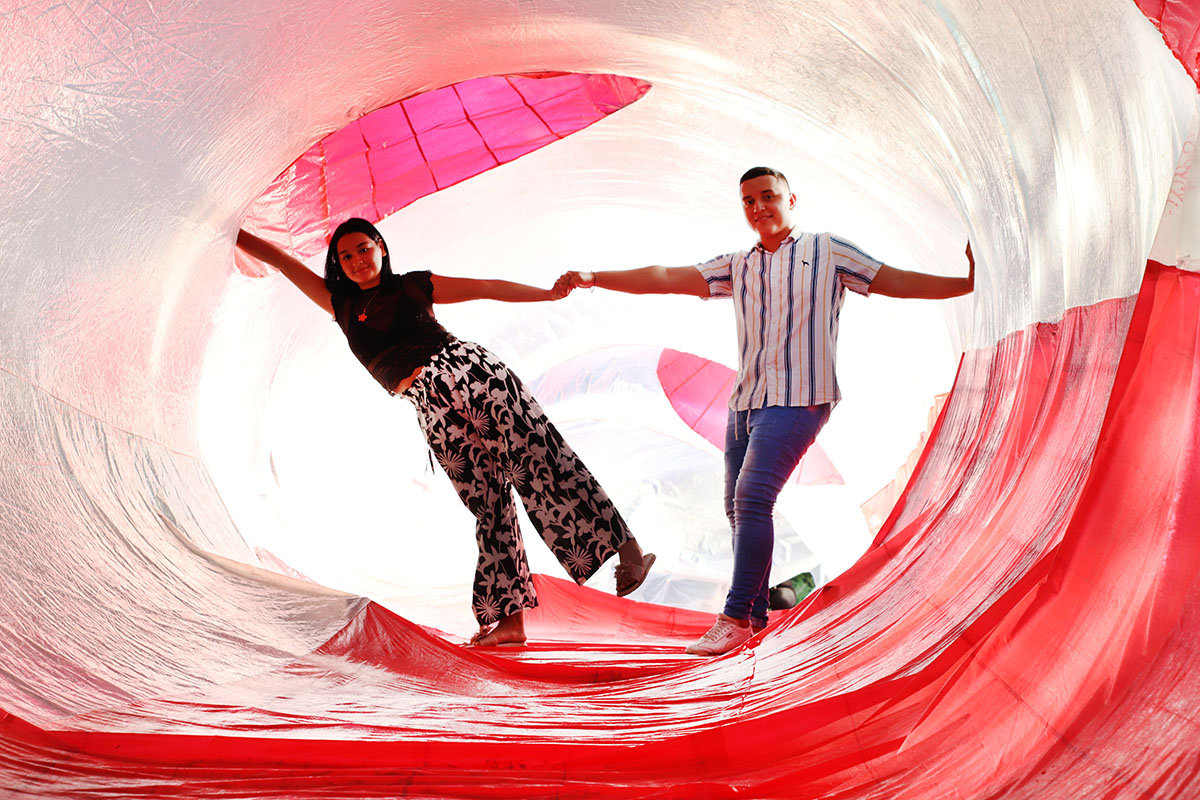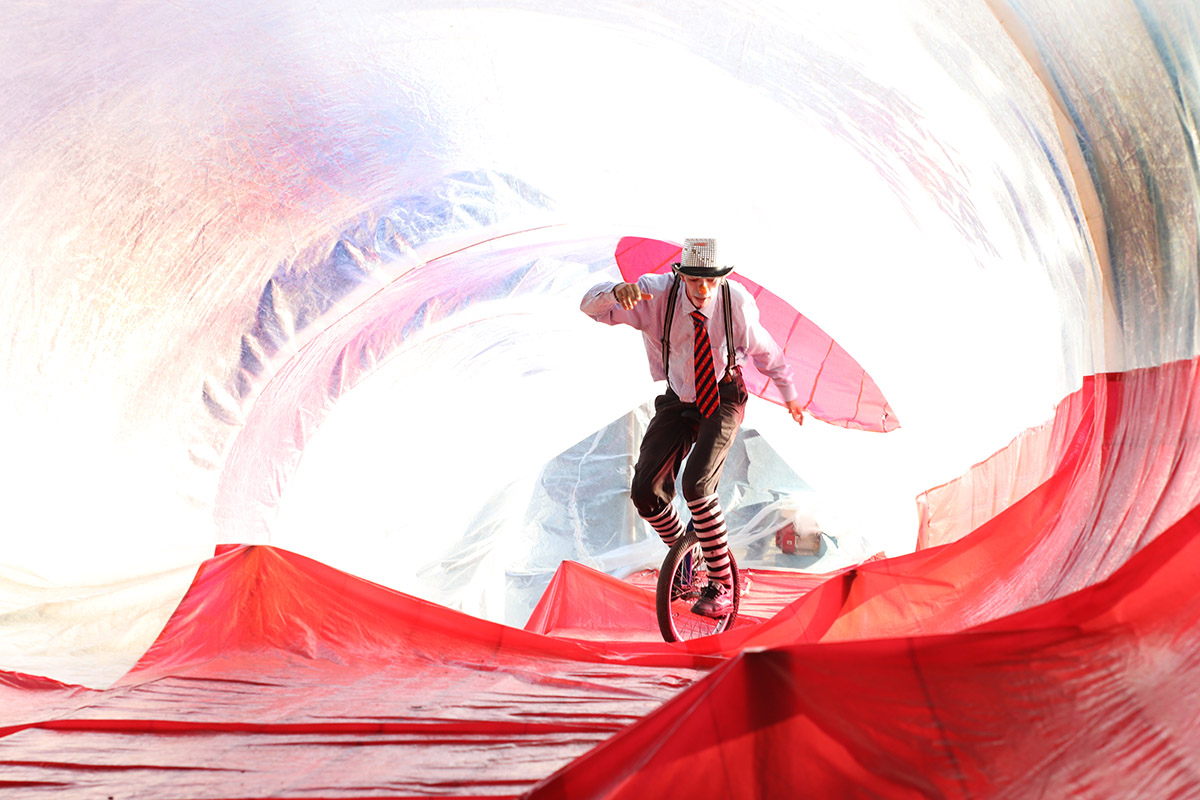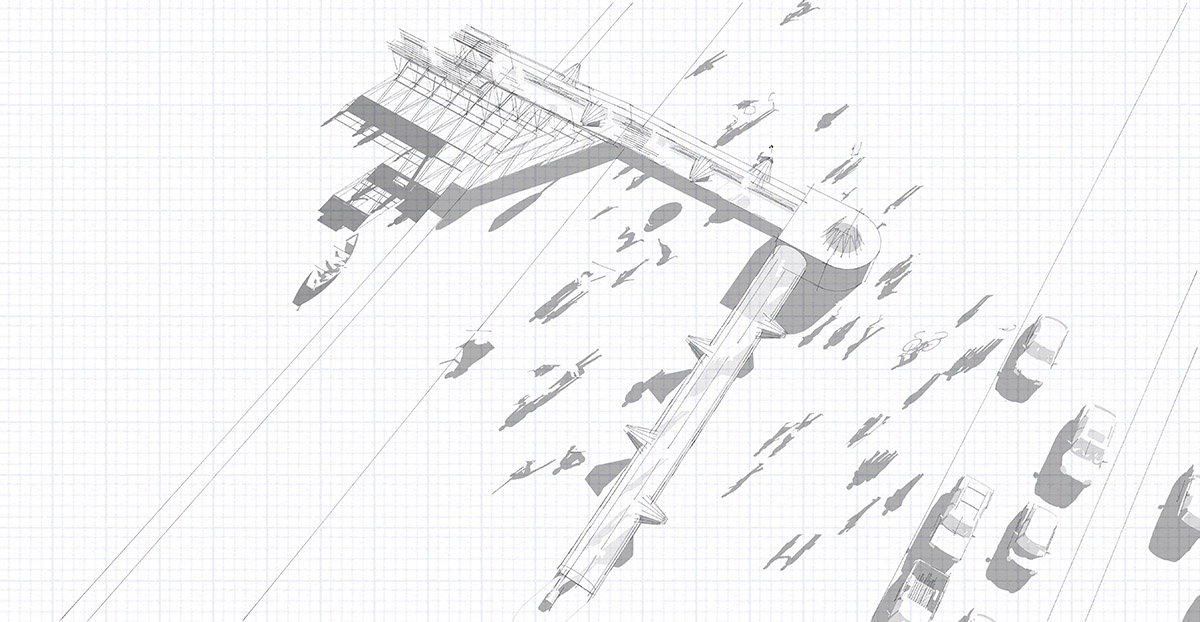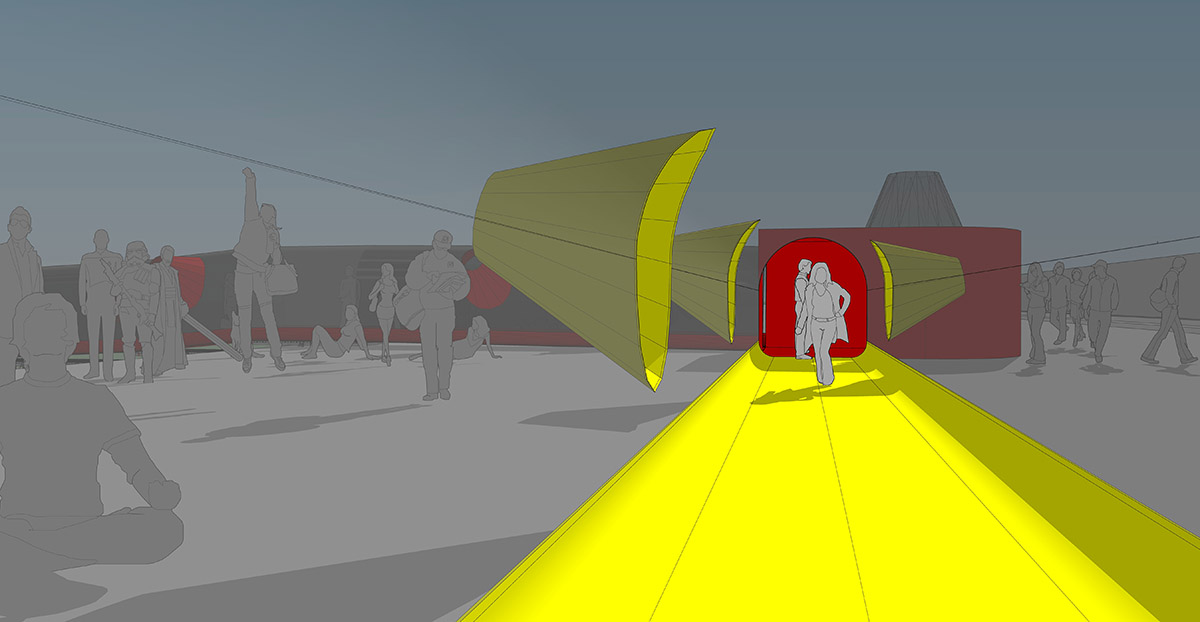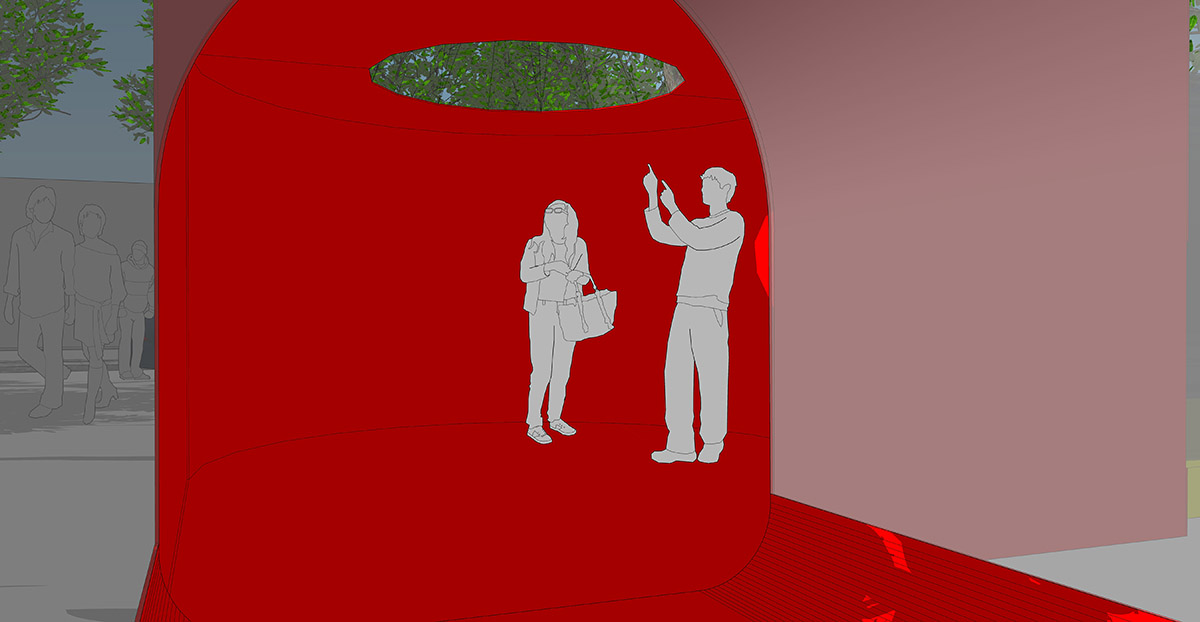 Project facts
Project name: Edge Pavilion
Architects: Taller Ciudad Portable / Engineering Students - Corhuila University
Location: Neiva, Colombia.
Size: 96 m2
Date: 2021
Architects In Charge: Marwin Victoria
Designer Team: Engineering Students - Corhuila University
Customers: Corhuila University
Collaborators: Diogo Aguiar Study
All images © Andres Hernandez Victoria
All drawings © The Portable City Workshop
> via Taller Ciudad Portable