International Summer School on Contemporary Art and Aesthetics in Bosnia-Herzegovina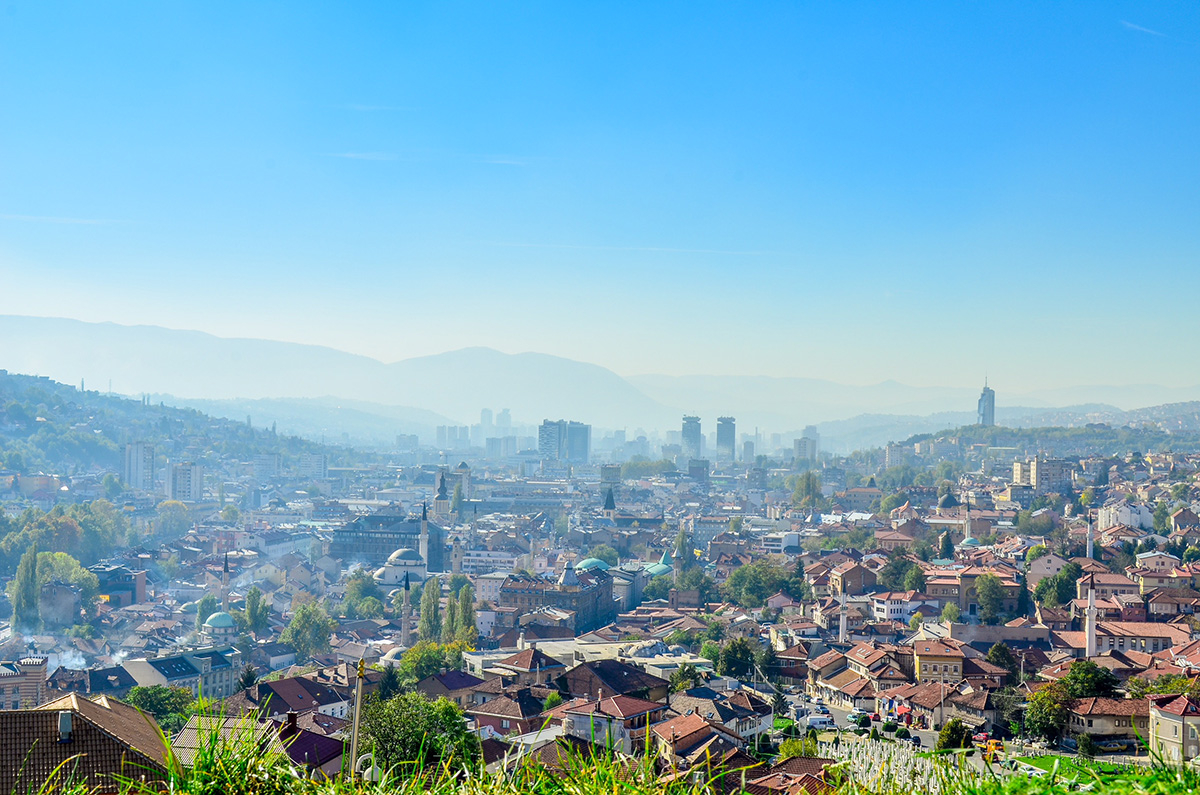 Focusing on the post-war artistic production from Bosnia-Herzegovina, an international summer school on contemporary art will be held in Sarajevo from 25th to 30th June 2018.
The summer school Kuma is open to students, graduates and also professionals from the field of art, history, curatorship, architecture, museology as well as other relevant fields. With students such as from Italy, France, Slovenia, Germany, Denmark, Great Britain and United States, the school will give a chance to engage with local art workers, explore museums, artists' studios and galleries, while addressing contemporary visual art produced in the context of conflict and trauma.
With international lecturers, photographers, film-makers and visual artists, participants will at the same time have the opportunity to explore the phenomenon of a new generation of visual artists and cultural workers belonging to the Bosnian diaspora who are reconnecting with their home country and elaborating the traumatic war experience through art.
Speaking to World Architecture Community in an exclusive interview, Claudia Zini, the director of the Kuma organisation, historian and art curator, said that "the newly established research centre Kuma aims to be a place where people, researchers, artists and students will feel safe to explore certain topics related to art and aesthetics from post-conflict societies."
Promoting reconciliation and understanding the nature of conflicts, the Kuma international research centre is made as an academic research with a platform for exhibition projects and community engagement, dedicated to visual arts and aesthetics.
"Understanding the complexities of armed conflicts and their aftermath can be undertaken through a variety of disciplines and paths, all of which are remarkable and laudable," one of the applicants wrote in their motivation letter to Kuma.
Ms Zini, who is historian and art curator, mentioned that "they believe that studying the war and post-war Bosnian cultural production can offer valuable insights into the nature of conflicts. Can the production as well as the viewing of art inspire non-verbal reconciliation of past atrocities?."
Three documentaries will be screened during Kuma International Summer School: 'The Siege' by Le Monde war reporter Remy Ourdan, 'Nostalgia' by Ervin Tahirovic, 'Sto te nema' – Boston by Rialda Zukic and Aida Sehovic, and short film 'Snovi' by Reshad Kulenovic.
The summer school is realised under the patronage of the Italian Embassy in Bosnia-Herzegovina, and partners: WARM Foundation, Bosniak Institute Adil Zulfikarpasic and Brodac gallery.
Top image: Sarajevo panorama, courtesy of Kuma International Research Center
> via Kuma