Architectural Criticism Competition Announces Winning Stories for Series 1 & 2 In India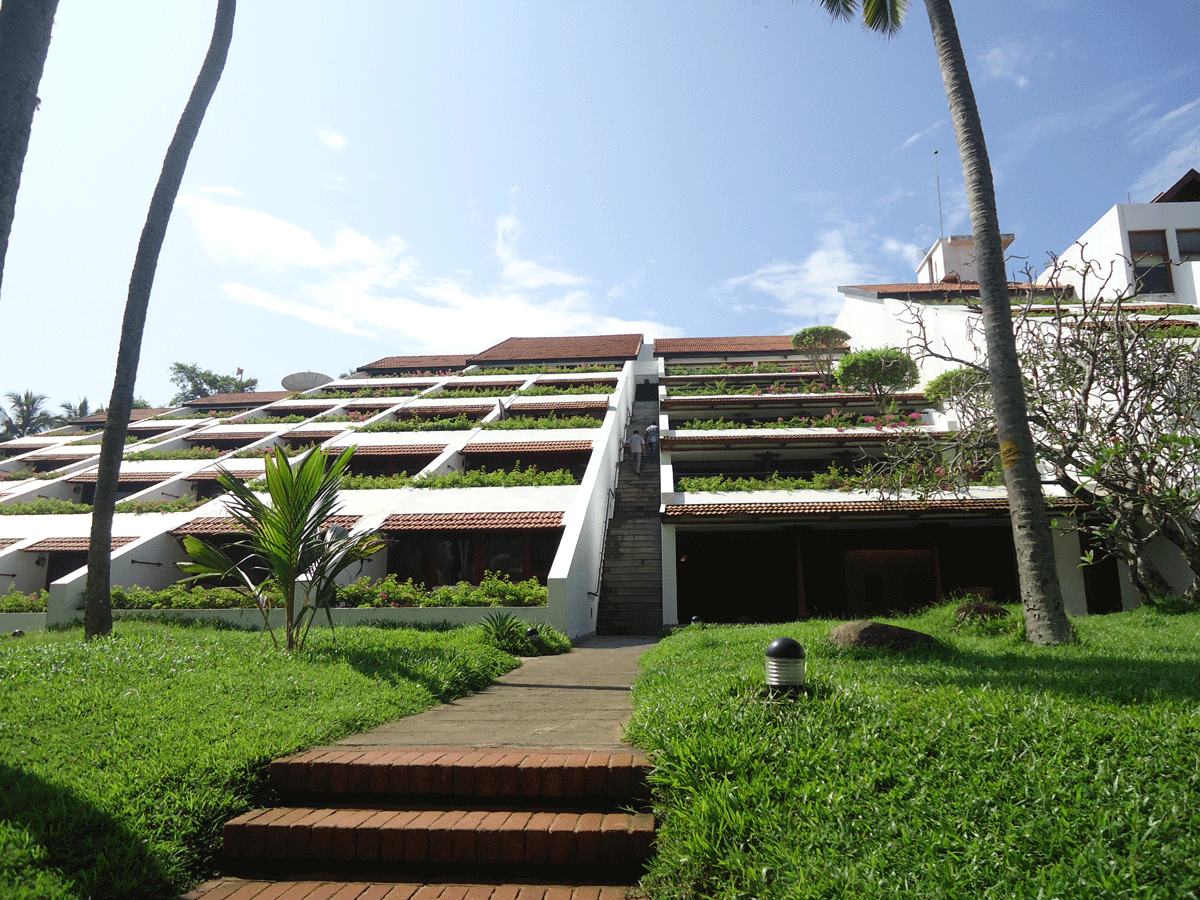 Architectural Criticism Competition, India: Series 1.0 was themed to 'Critically appreciate any Architect of your Choice'
Concept brief was described in the competition as Criticism and populism are both important in their own aspects. The need for architectural writings, through these media, needs to be understood. All reality is an act of perception; and until there is a perception of happening, it has not happened yet. The work of architecture has to be brought to the limelight and has to be noticed. Later, criticism would decide its merit. Architecture is the biggest form of public art as it is rightly said, "Form follows fat wallets".
Series 2.0, was themed to 'Critically appreciate any Structure of your Choice'
For each of journalism and criticism, it becomes imperative that communication skills are honed into classrooms so that anybody who is up for taking up a profession in journalism or fancies criticizing artworks can do so without hesitation. A journalist, however, is more of a messenger, giving out details to people. Populism is the process of promoting or creating awareness about something among the populace.
The organization has announced the winning stories and the winners with their abstracts are as under:
Abstracts: Criticism Series 1.0
Student Category Winner: ANTITHESIS of the AVOWED By Lavanya Chopra, B.Arch Final Year, Dayananda Sagar Academy of Technology & Management, Bangalore
Abstract-'ANTITHESIS of the AVOWED': In a multi-faceted realm like that of architecture, experienced professionals come together from varied backgrounds to seam together a piece of wonder. It's the very origin & genesis of an idea that paves its way into reality through the portal of an architect's imagination & execution.
It is through the stream of Architectural Criticism that one has the defined tools to bring into the forefront, the interweaved layers of a design conceived by a creative mind & the point of view to examine it. An analysis that assesses its merits & demerits, promotes its spectrum of functionality amidst its users & making its creator a more aware & creatively informed individual.
With a renowned reputation internationally & a remarkable take on the concept of 'Out of the Box' thinking, the Architect in focus is Bjarke Ingels. Born in 1974, Ingels hails from the roots of Danish descent. After a period of practical-world collaboration with stalwarts like those of Rem Koolhaas & firm establishments like PLOT in association with Julien De Smedt, Ingels embarked on the journey of branching out as an independent architect. He made this giant carrier move in the year 2006 with his profound firm BIG (Bjarke Ingels Group) Architects (New York & Copenhagen) in tie-ship with 17 fellow partners. Under his mentor-ship the has majorly achieved milestones in terms of design in sectors of Residential, Public Spaces & Office Model domains. Some path-breaking examples of projects that the firm has churned out are Maritime Youth House, 8 House, Times Square Valentine & Warehouse 421 to name just a few.
'Special Mention' for Professional Category': 'Looking back, forward and around' by Tejashrii S, Junior Architect, Architecture RED, Chennai
Abstract-'Looking back, forward and around': This phrase perfectly describes Charles Correa's body of work. He deduced architectural solutions for today's problems by consulting the past and keeping the future in mind. His envisioned an India where architectural solutions would help sustain a good quality of life, allowing people to thrive and prosper. The most striking feature of Correa's works is that they embody these ideas. They have been carefully ideated to be contextual; context here has a multitude of meanings - economical, climatic, social, and physical and lastly, time. His articulate understanding of context-specific resources - and how to effectively utilize them to achieve spaces which are efficient economically and climatically (amongst other aspects). Architecture has to be responsive and responsible. It has been a long-running societal trend where this balance has been compromised. To maximize monetary profits, the climate is left unconsidered; or money becomes just another resource being used whimsically. Charles Correa seemed to have an innate understanding of this imbalance and pursued balance throughout his projects.
The act of balancing context and its various attributes all contribute to a holistic idea of sustainability. A project needs to "sustain" not only itself but the people within and the land it sits on. In this respect, his works were never immediate solutions to any of the problems we faced, but rather solutions for how we ought to function in the long term. Considering the Kanchenjunga apartments as an example, one can understand Correa's ability to push boundaries. Firmly against the idea of multi-story buildings, the commission of an apartment building in the dense heart of Mumbai was a challenge. Correa sought to push the definition of an apartment by playing with volumes within an apartment. For a developer concerned with FSI, it may have been a failure but the project was an experiment ahead of its time. Instead of succumbing to the conventional ways people live in apartments, it proposed how people should live instead.
Abstracts: Criticism Series 2.0
'Winner' for Student Category': 'V I R A S A T – E – K H A L S A, a museum within itself'. By Aditya Pusalkar and Sumanjeet Kaur Jajuha, Students of Master of Architecture, University of South Australia, Adelaide.
Abstract-'V I R A S A T – E – K H A L S A, a museum within itself': An architectural paradigm elucidates the language to communicate and experience the structure by perceiving its meaningful meaning. The linguistic and artistic approach by the architect can turn the history of significance and forms into architectural reality. The energy and power of impressive architectural language can make structures speak for their identity and reveal characteristics that can complement its surroundings.
Moshe Safdie's holistic attitude to the heritage site of Anandpur Sahib evolves an iconic structure that blends the traditional and contemporary values on a monumental scale to create a space to enter with mind and soul. The Virasat-e-Khalsa also was known as the Khalsa heritage complex stands up a location that tells a story with existing built structures along with the views of Himalayan ranges and Gurudwara shrines. Rigidly pointy and unvaryingly looking vertical façade and roof together is an unaccommodating architectural symbolization of cultural architecture significance.
'Special Mention' for Student Category': 'The Right Triangle' by Prachi Sharma, 2nd Year, Bachelor of Mass Media, St Xavier's College, Mumbai & Rishabh Srivastava, 4th Year, Bachelor of Architecture, Jamia Millia Islamia University, Delhi
Abstract- 'The Right Triangle'
I've been bound, I've been tied
A little harder, every day I tried
And I've dripped sweat, and I've dripped red
It's a lot braver and much less sad.
Jaiprakash Narayan Museum of Socialism is a tribute to one such leader who put mankind before himself, struggling for the freedom of the mass by being captured behind bars. Today the structure stands as proudly as the man himself, at the prime of Lucknow, as if guarding over the citizens with the principles he believed in.
The structure, a masterpiece of Archohm Consults, provides a contemporary perspective to the historical events of the past and the ideologies which are still relevant today. The museum is part of and acts as the gateway to the Interpretation Centre. The form is derived from the characteristic triangle of the Centre, with a huge arc carved out of it. The triangle is repeated as a thematic element used in a variety of forms ranging from facades to decorative stones and library furniture; it is chosen probably because it's one of the most dynamic shapes that can be used to tell a story so adventurous. Apart from the triangle, the unconventional structure also makes heavy use of geometry to demonstrate and make the audience understand JP's philosophies in a more innovative and tangible way.
Juror panel for these series was:
Prof Krishna Rao Jaisim: Principal Architect Jaisim-Fountainhead
Ar. Pappal Suneja, Freelance Architectural Journalist, India
Ar. Surinder Bahga, Chairperson B&C IIA Punjab and Principal Architect, Saakar Foundation
Prof (Ar.) SS Behl: Dean, Guru Nanak Dev. University, Amritsar
Ar. Sarbjit Bahga, Chief Architect Bahga Design Studio, Chandigarh
For Further Updates, Visit the Facebook Page of the Competition
Top Image © Pappal Suneja ( Leela Resort designed by Charles Correa at Kovalam Beach, Trivandrum)