Pug Seal Hotel in Mexico City, A Place Where Colors, Dreams, And Stories Come Together
Casa Sentimientos is hotel by Pug Seal Hospitality Boutique. It's located in Tennyson, Polanco, a neighborhood in central Mexico City. The original structure was built in the 1940s following a new colonial or Californian style.
Keeping the nostalgia that comes with a house like this one, the Mexican firm Germán Velasco Arquitectos worked on the interior design of the building to give this boutique hotel a style that makes the guests experience a series of feelings, such as love, sensitivity, serenity, relaxation, joy, admiration, courage, hope, fortune, enjoyment and ecstasy, which later became the name of the rooms.
According to the description of the project, prepared by the architectural firm, touring around the Pug Seal Tennyson hotel is like walking throughout a book that tells different and varied stories that bring back memories of different passages in the visitors' lives.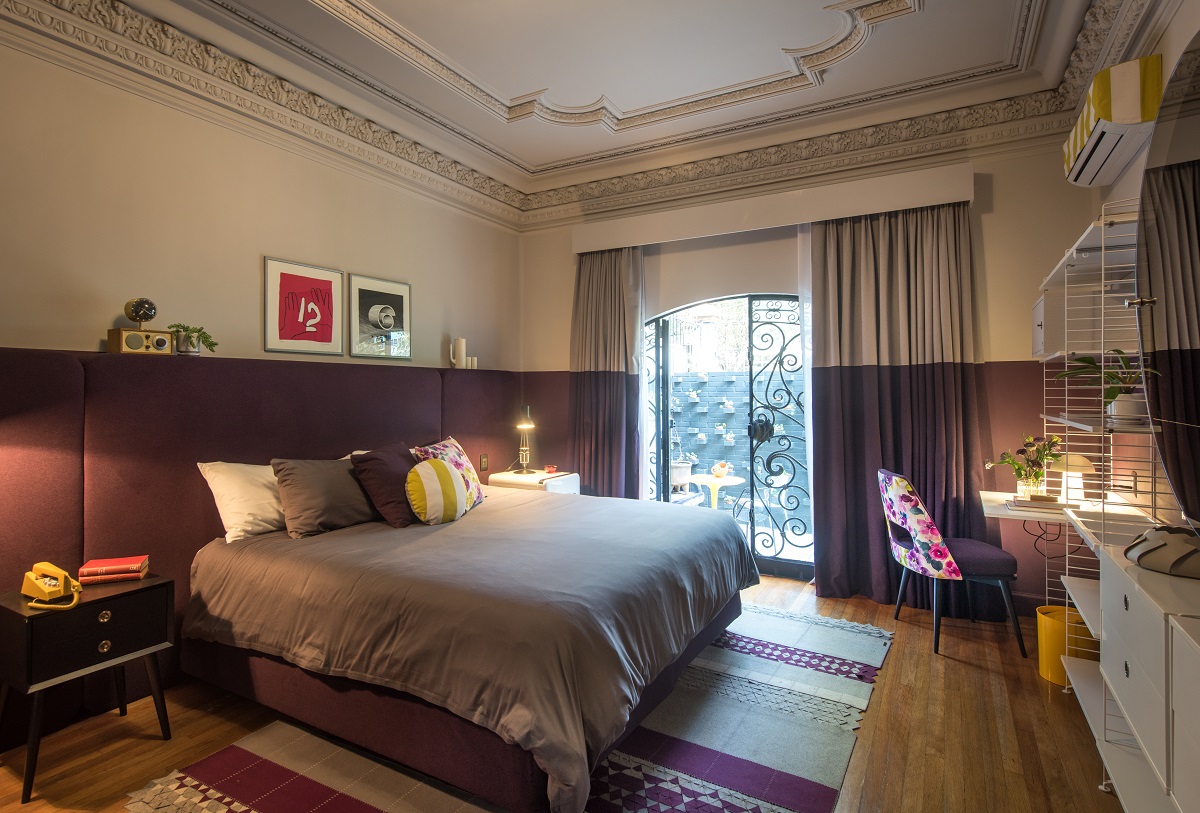 Each guest that visits this place will have a unique and very personal experience and none of these stories of any of them will be the same, so that, a typewriter can be found in the entrance of the hotel, inviting each visitor to share their own stories, and these tales will be eventually compile in a book called: The Stories of Pug Seal Tennyson.
"Even when someone could think that there are elements that shouldn't be there, this is our interpretation of the Mexican surrealism," said the firm in the description of the project. "Every space and every detail in fhe Pug Seal brings up a memory and a feeling. You have to go through it and live it all to love it and write your story in the book."
The rooms are full of surprises as to amaze the guests with pieces of art in the showers, or graphict art oriented to create different sentations and feelings while the visitors are descovering all the little details that each room holds..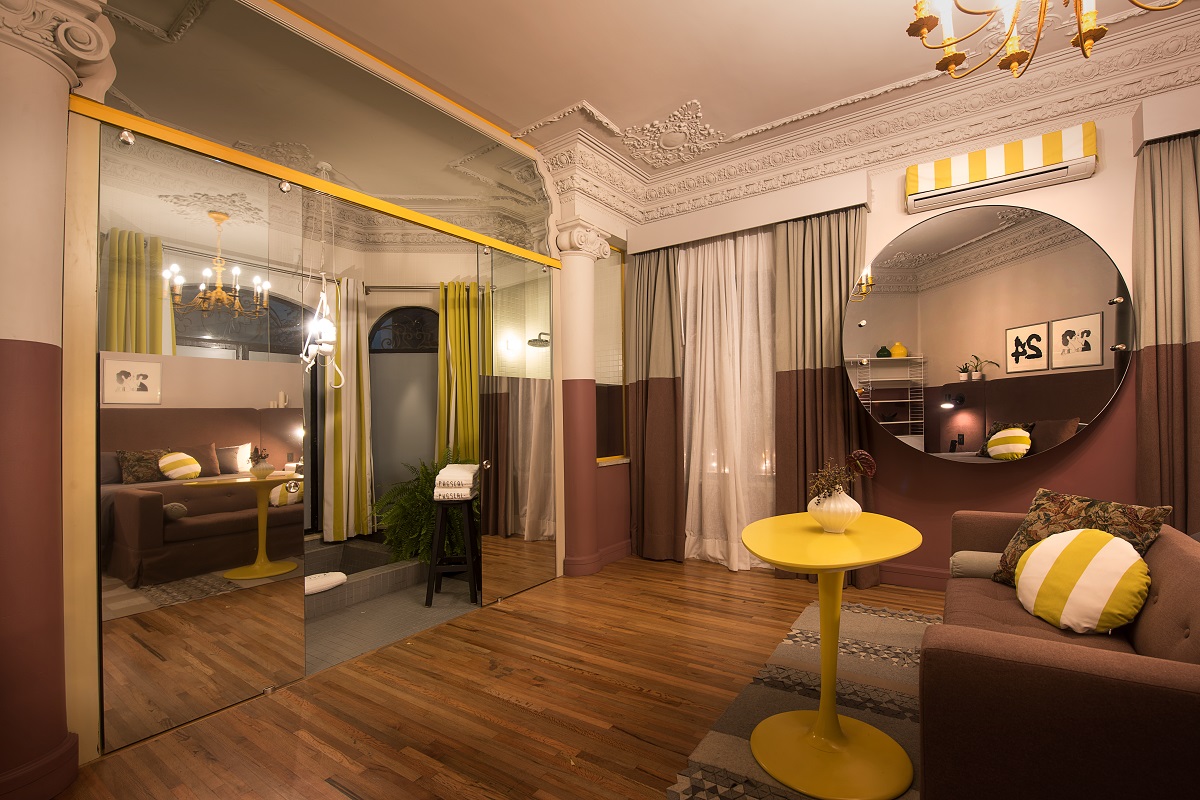 There's also a graphic 31-day calendar from the 1970s, made by international designers such as Michael Doret as well as the Mexican architect Pedro Ramírez Vázquez.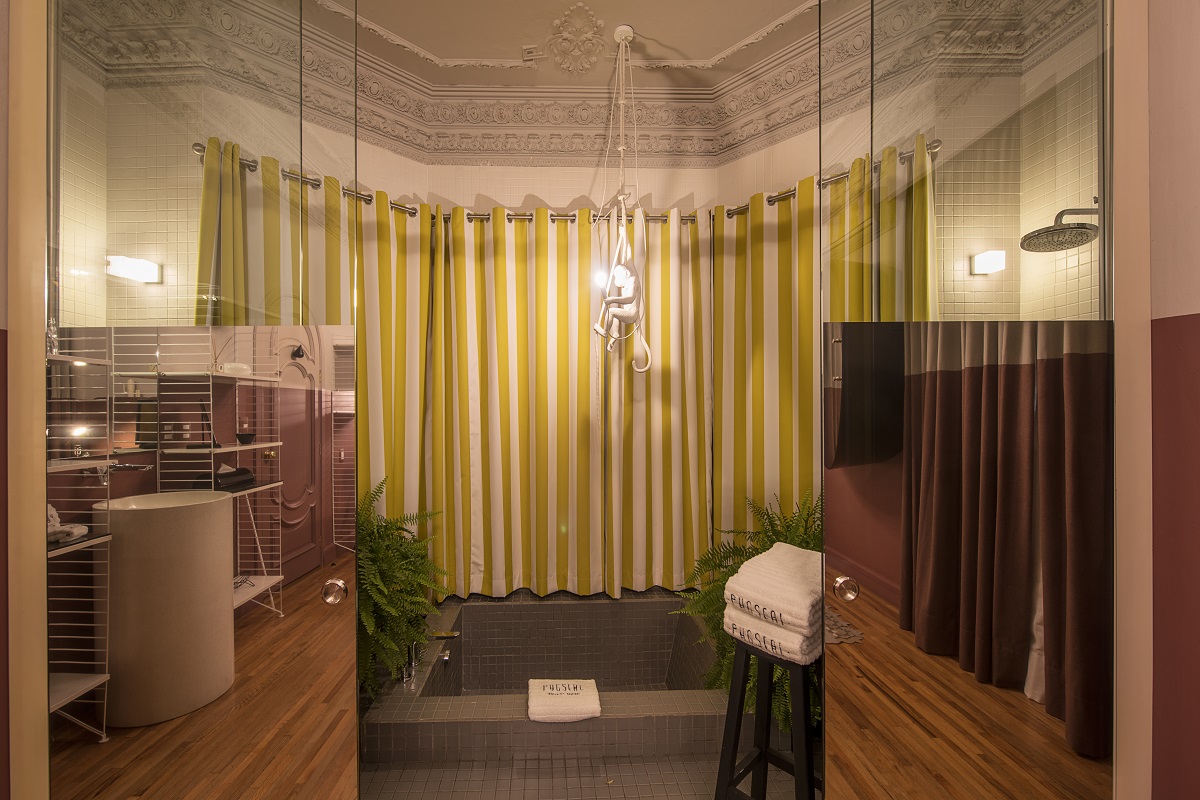 Each piece of furniture has also a particular story and was selected to enrich the adventures that the guests can lived in the Pug Seal Tennyson. So that, an original Platner chair welcomes people when they enter, and some vintage Murano roses lamps are located over the fireplace.
There are also some TON chairs in the dining room. By this way, furniture and accessories around the place are a mix of vintage and contemporary styles that give character to each space, achieving a timeless atmosphere.
All images courtesy of Germán Velasco Arquitectos